If you're a Deadhead then you're well aware that the true power and holiness of the Grateful Dead experience is deeply rooted in the band's thousands of live performances over their 30+ years touring career.  I was fortunate enough to be able to attend the second night of Dead and Company's 2 night run, their first appearance in Chicago.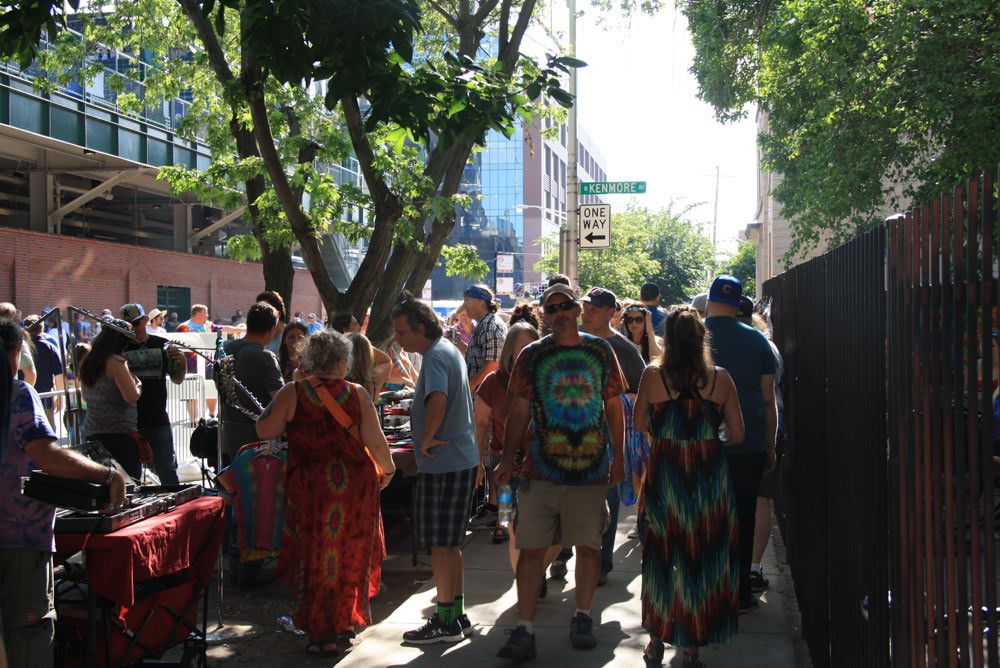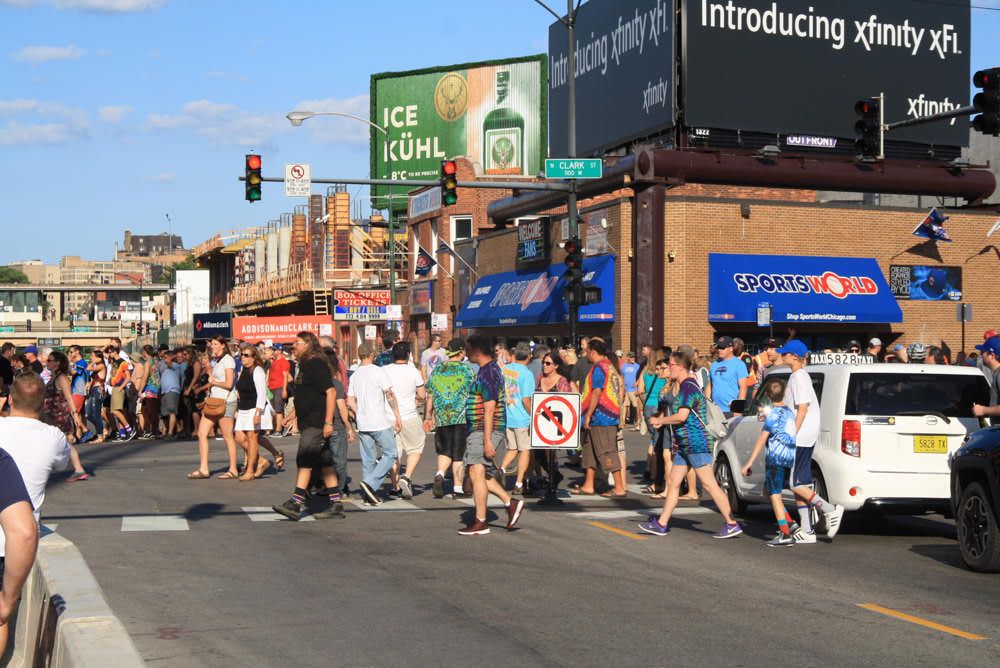 Thankfully the Deadhead's came through – and in droves.  The surrounding streets of Wrigley Field were full of all types of merchants, selling everything from bootleg t-shirts to nitrous balloons.  We had a blast with the balloons, although at $10 a pop I couldn't justify too much of the hippie crack.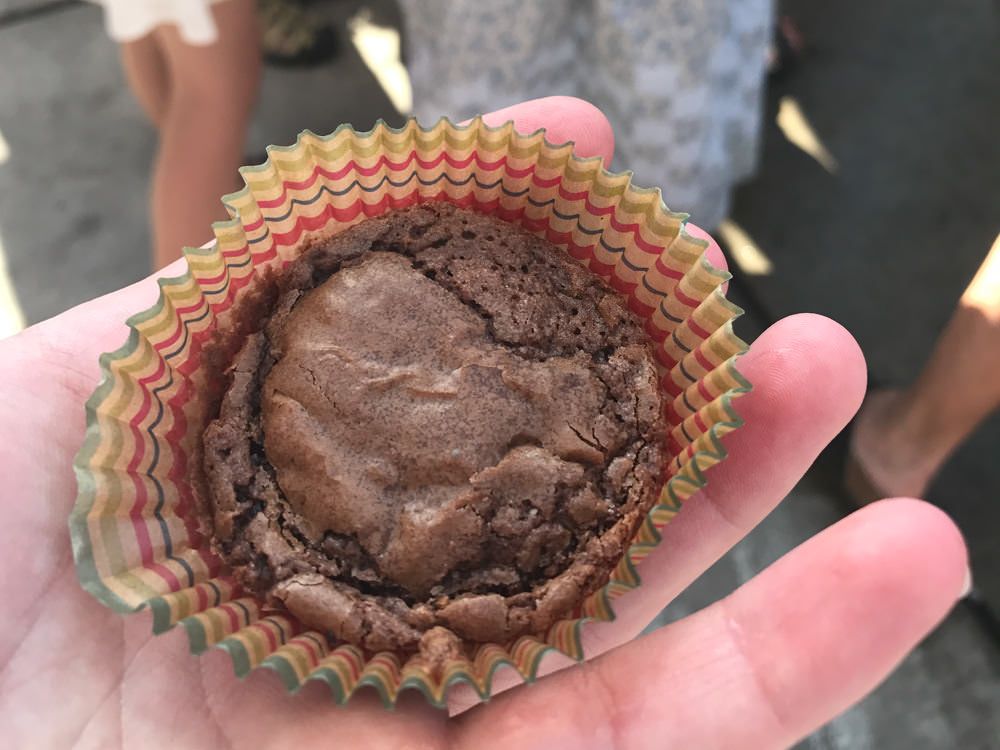 Of course the adjacent bars were slammed too, and we didn't even attempt at trying to get a spot at The Cubby Bear.  Plenty of normal folk out selling beers around Wrigley, though.  Most giving out 2 for $5 PBR.  Despite Wrigleyville being a pretty urban and high-traffic area Shakedown was still in full swing.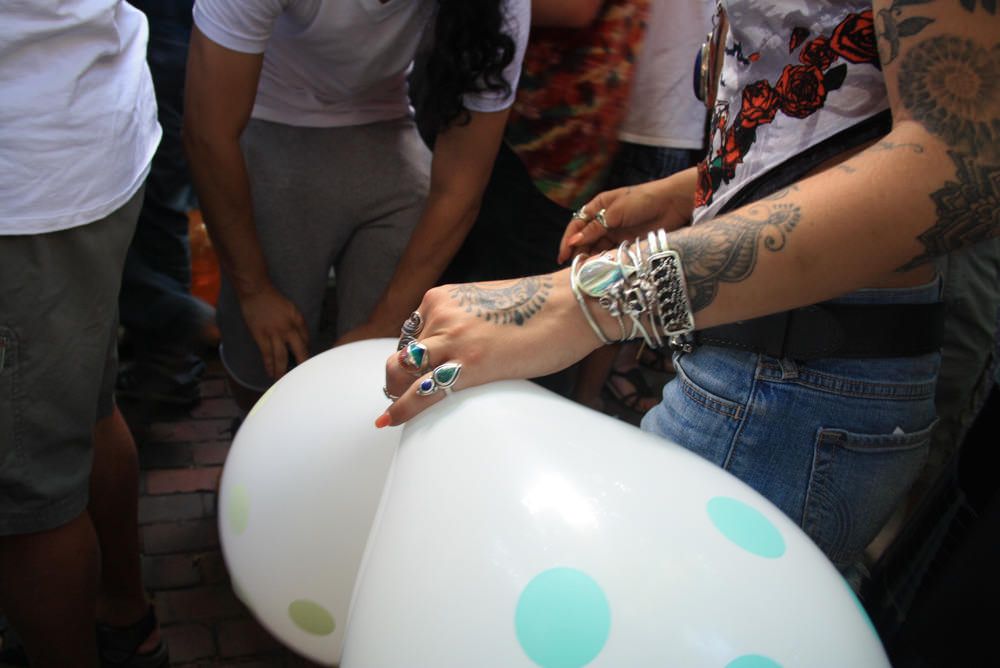 I felt it was cathartic to roll into Wrigleyville and see things so alive and almost exactly how I'd imagine they'd be. Incredible to see such a vibrant and packed pre-show scene.  Truly an amazing and memorable experience, and the show was yet to begin. Everything going on had only been reserved in my mind for the backcountry of Noblesville far, far away from any sort of people who might not agree with what everyone was partaking in.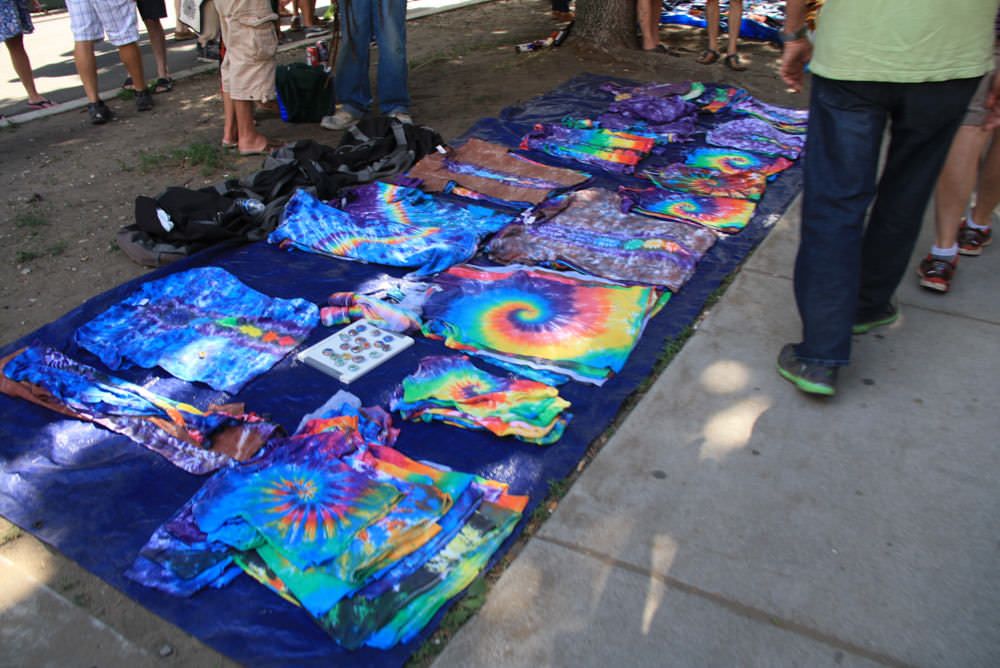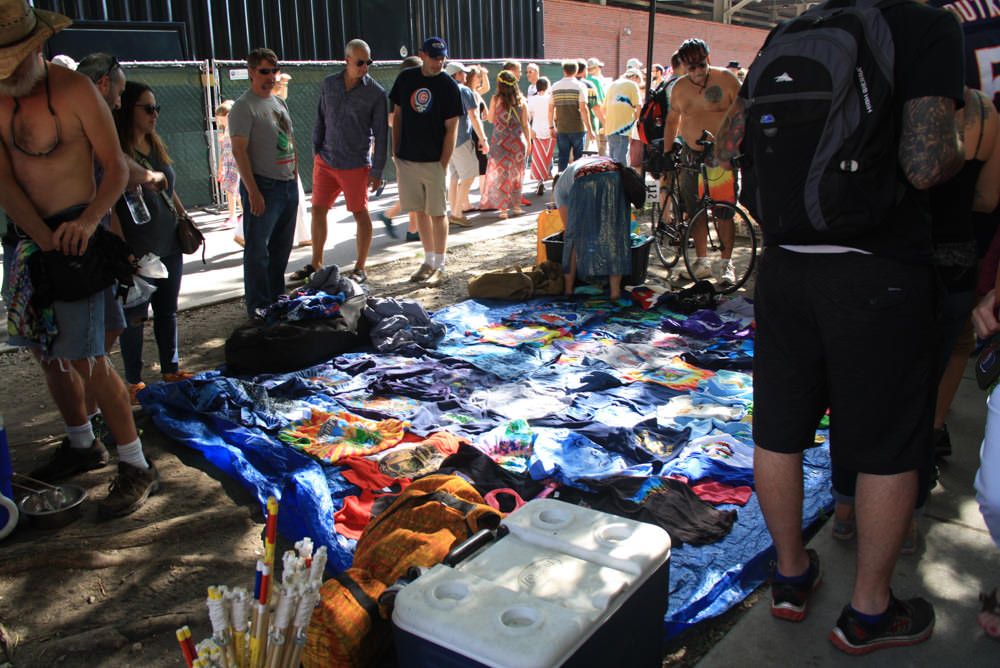 We made the way to our seats, which were surprisingly far away for the $104 face value.  Not a bad view but any future Dead shows will be in the pit for sure.  I was playing a game of Where's Walton looking for Bill Walton's tall ass down there but to no avail.

6:45 was about when the show kicked off.  It was a pretty surreal experience to see the guys up there in-person – especially Bob, who is as an integral a part of the Grateful Dead than anyone, his booming vocals being the compliment to Jerry's softer delivery.  Anytime his big beard and facial hair popped up on the jumbotron I couldn't help but smile. Someone to me that had so much mythology behind them, finally in front of my eyes.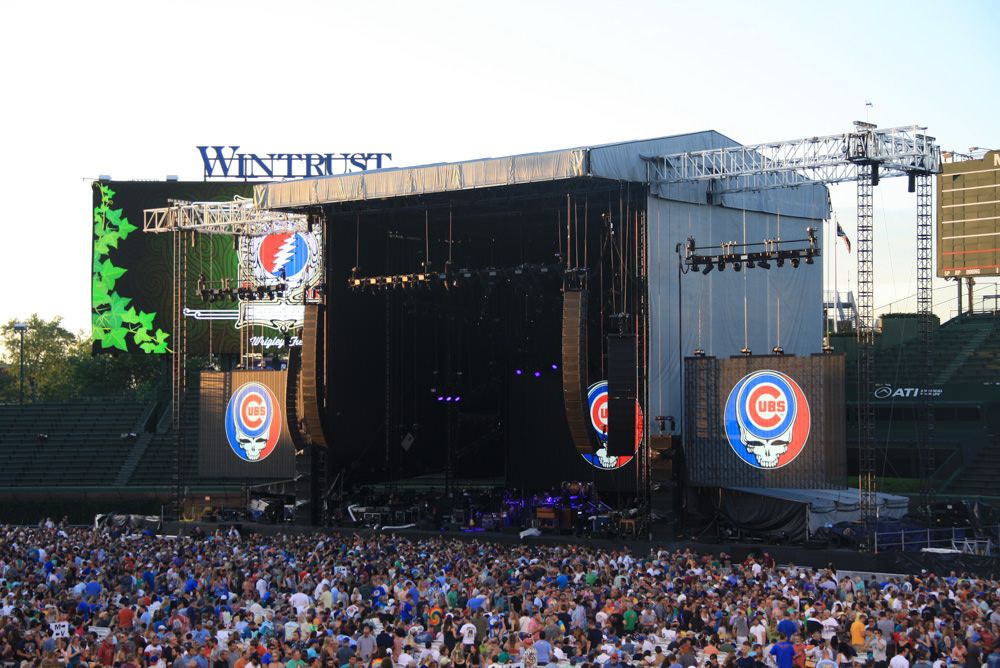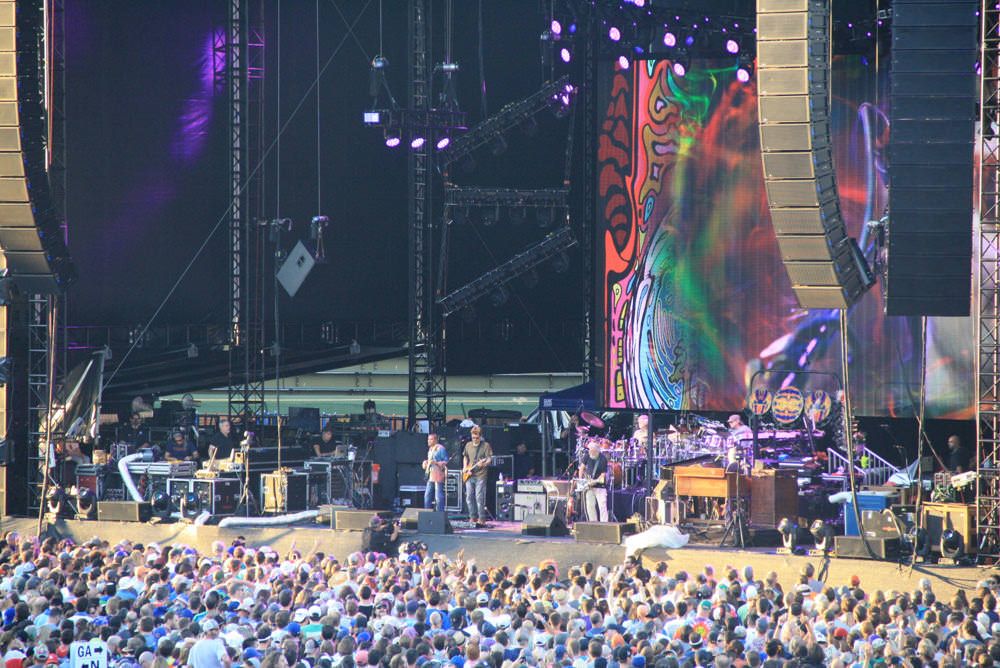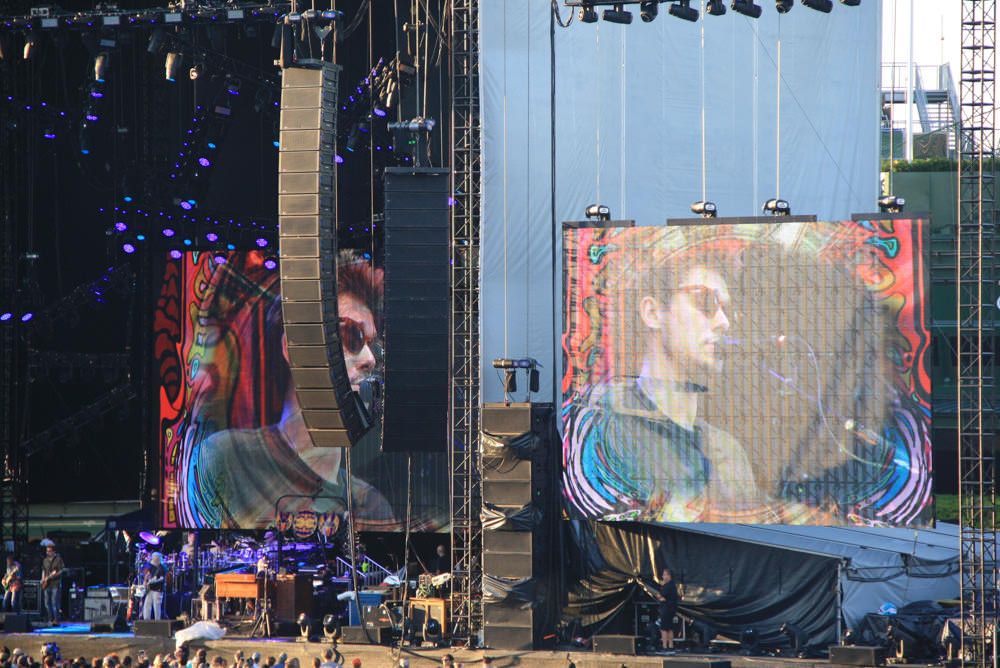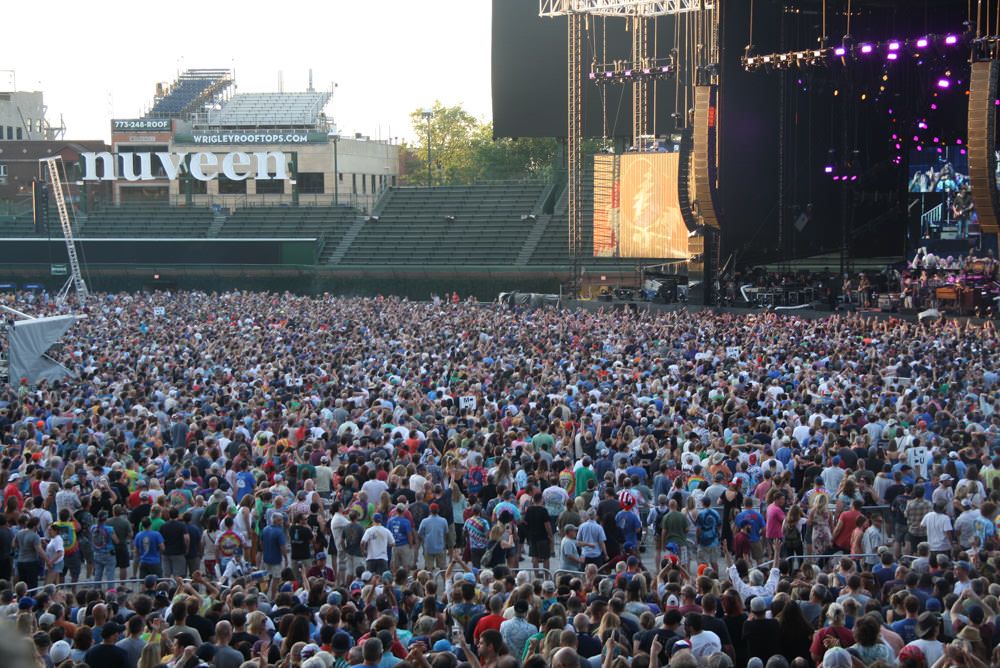 The second set started just as the sun was finally almost totally hidden by the bleachers, a scene and setting I had been looking forward to all night.  As the night got darker, the lights and performance got brighter.  Flashes and beams of all colors and sizes shot from seemingly everywhere on the stage and surround sections.  I had heard what a Grateful Dead show sounded like, and now I knew what a Grateful Dead show looked like.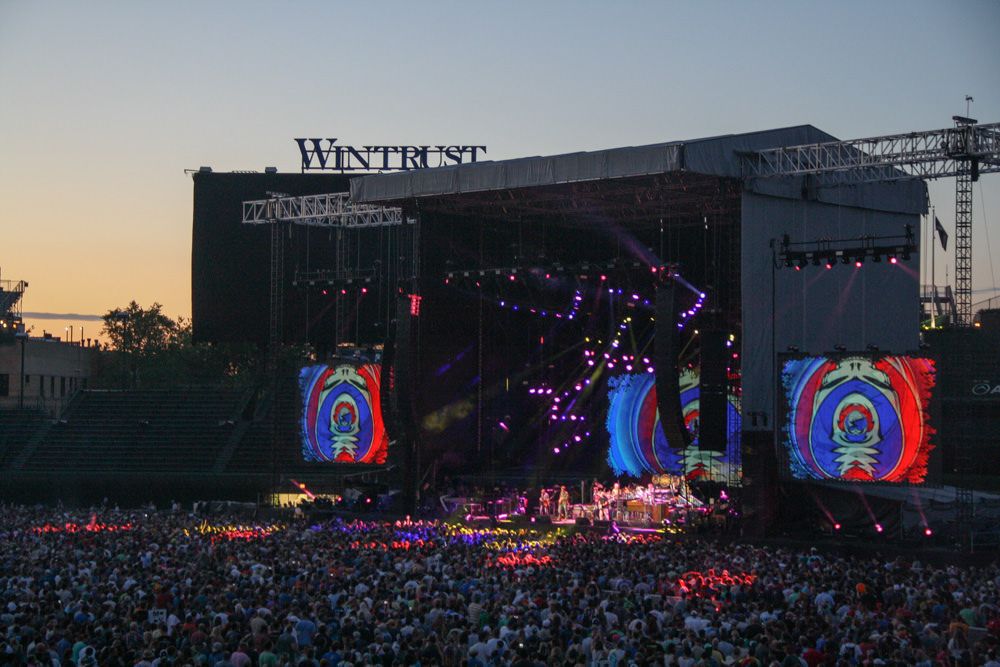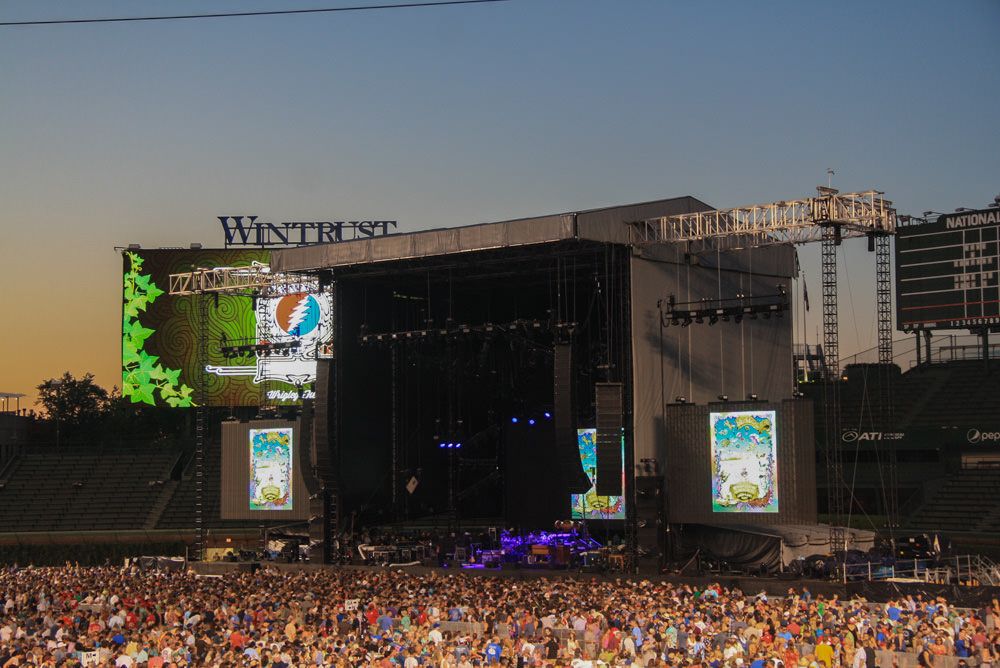 The two closing tunes could not have been better for the night.  Brokedown Palace fit the mood in the air perfectly, and more specifically my own feelings of realizing such an incredible performance was coming to an end.  Mayer did a killer job not only on guitar but vocals as well. Wouldn't say I was a John Mayer fan before this show, but I've got a lot ton of respect for him after it.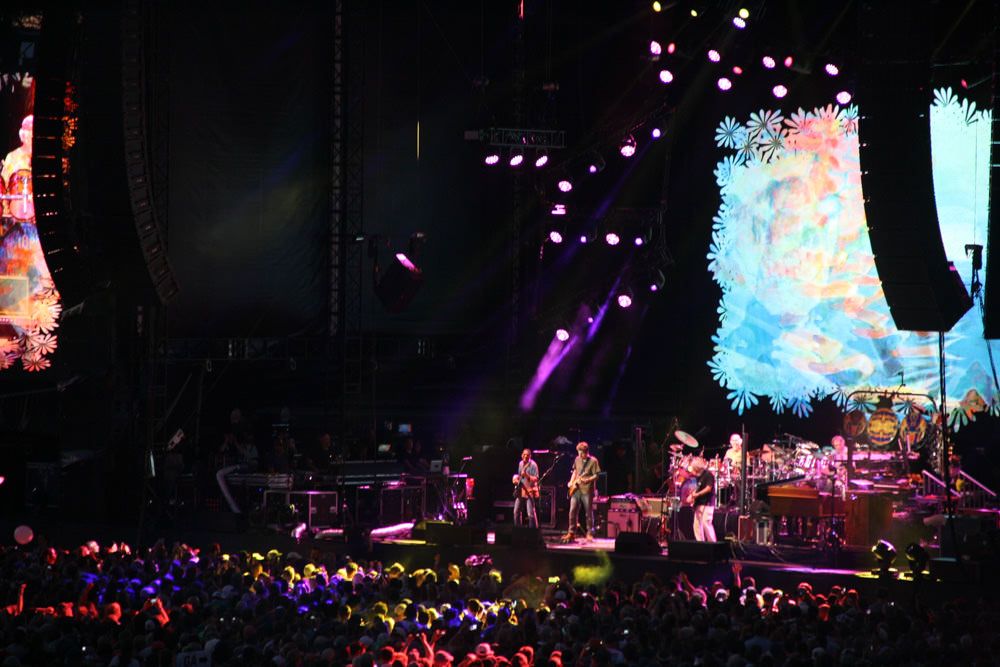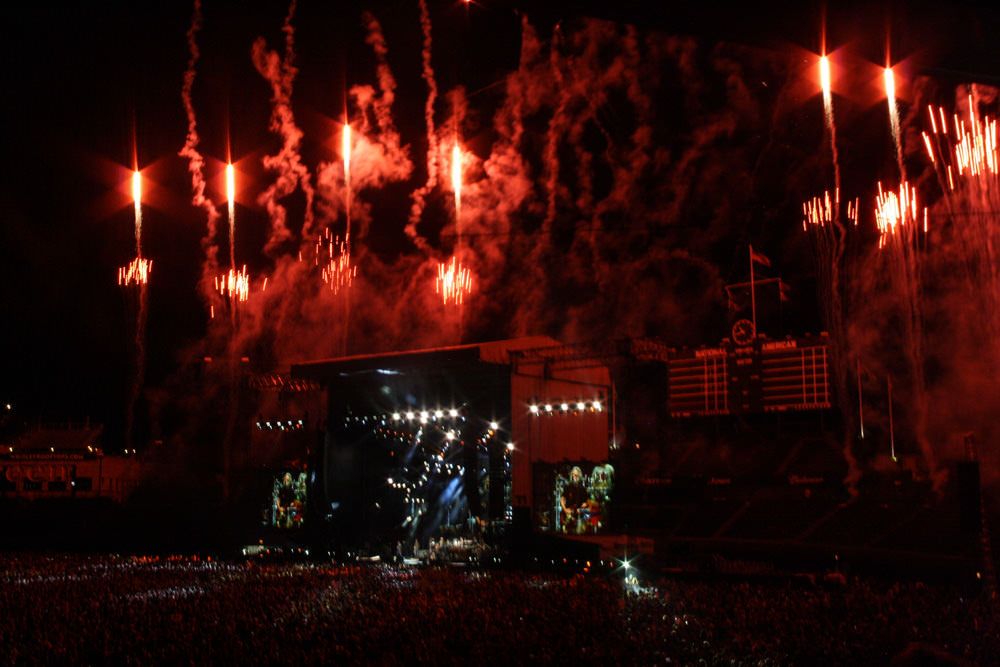 Sunshine Daydream, ended the show with an absolutely amazing show of fireworks and music.  What a great way to cap off not only a show at Wrigley, but the end of the 2017 Summer Tour as well.  I had an incredible and life-changing experience at my first Dead show.  It vastly exceeded my expectations...with unbound love, happiness, and an all-around amazing time.  For the rest of my life you can find me at any feasibly close show.  If there's a Grateful Dead member on stage, I'll be there.