Kyoto is probably known most for its temples and shrines, no doubt a product of Kyoto being the capital of Japan for so long.  Some of Japan's most popular and oldest historical sights are in Kyoto, and for good reason.  The city gives off an incredibly historical and attentive feeling.  Downtown Kyoto for nightlife and debauchery — shrines and suburbs for history and appreciation.
Taking the Shinkansen from Tokyo, which is an experience worth doing in itself, we arrived in Kyoto in around 2 hours.
Kinkaku-ji is one of Kyoto's most popular tourist attractions, and also started off our stretch of checking out nearly every temple/shrine down the Philosopher's Path on Kyoto's East side. Colloquially known as the Silver Pavillion, Kinkaku-ji is a temple originally built in 1482 as a retirement home for former shogun Ashikaga Yoshimasa.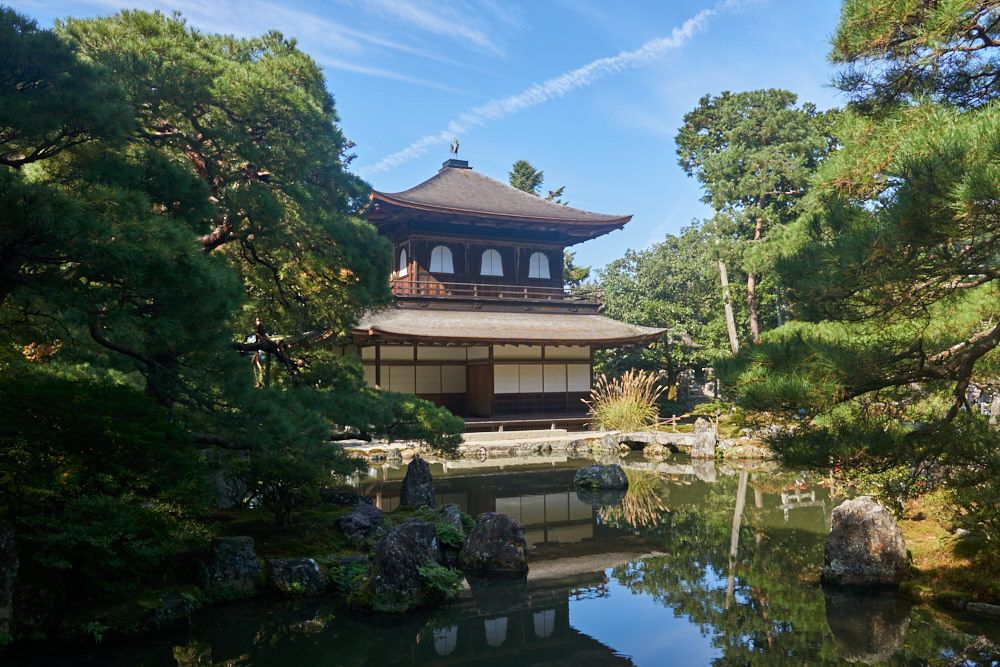 While the temple is a UNESCO World Heritage site, and with beautiful gardens, it wasn't my favorite spot in Kyoto.  The main building on the grounds, kannon-den, was the actual main attraction, and is generally what people are referring to when talking about the shrine. The detail in the wood is amazing and blows my measly mind as to how this type of craftsmanship and precision could be implemented with the limited tools and knowledge of over 5 centuries passed.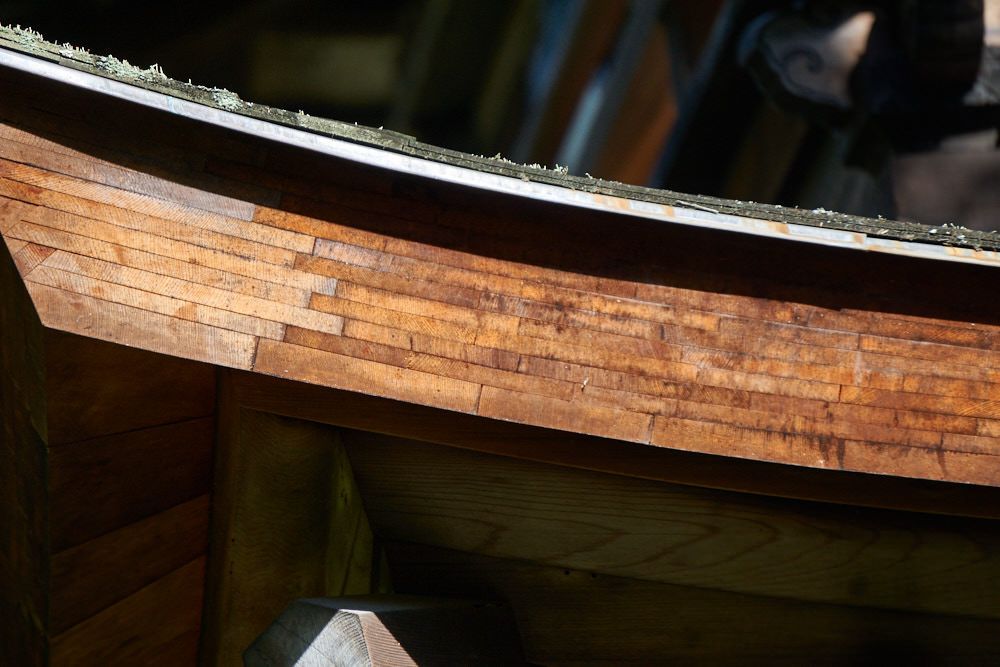 About the Philosopher's Path — I'm convinced it's another "must-do" in Kyoto — not for the path itself, but just for the amount of temples, shrines, and everything that you see along the way. There's too much stuff to do in Kyoto (and Japan as a whole) but the Philosopher's Path is a great way to pack a lot of history into a day – with plenty of time for sake and okonomiyaki downtown afterwards.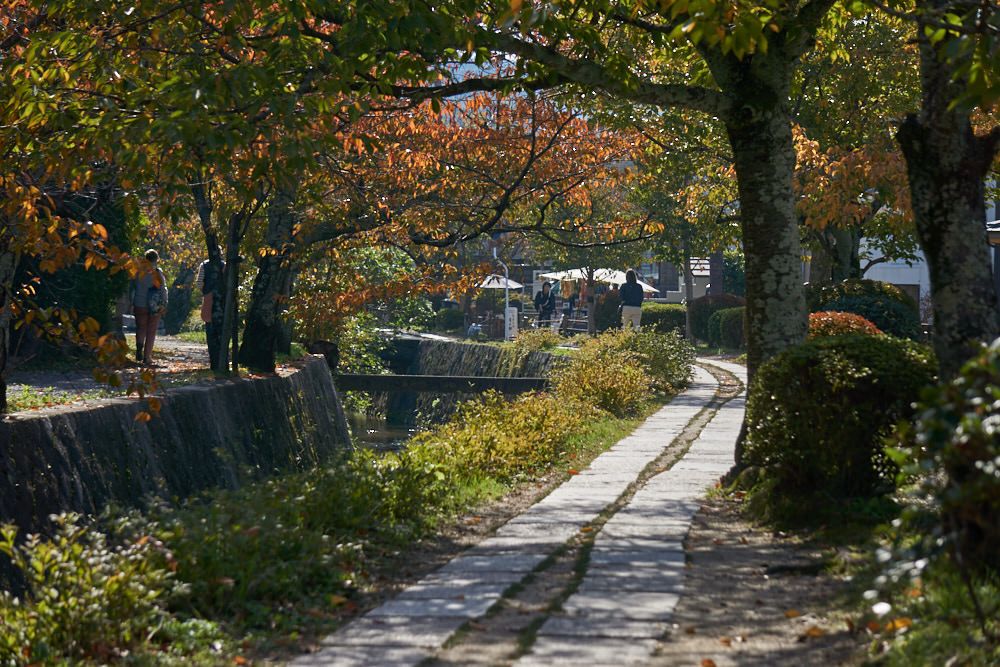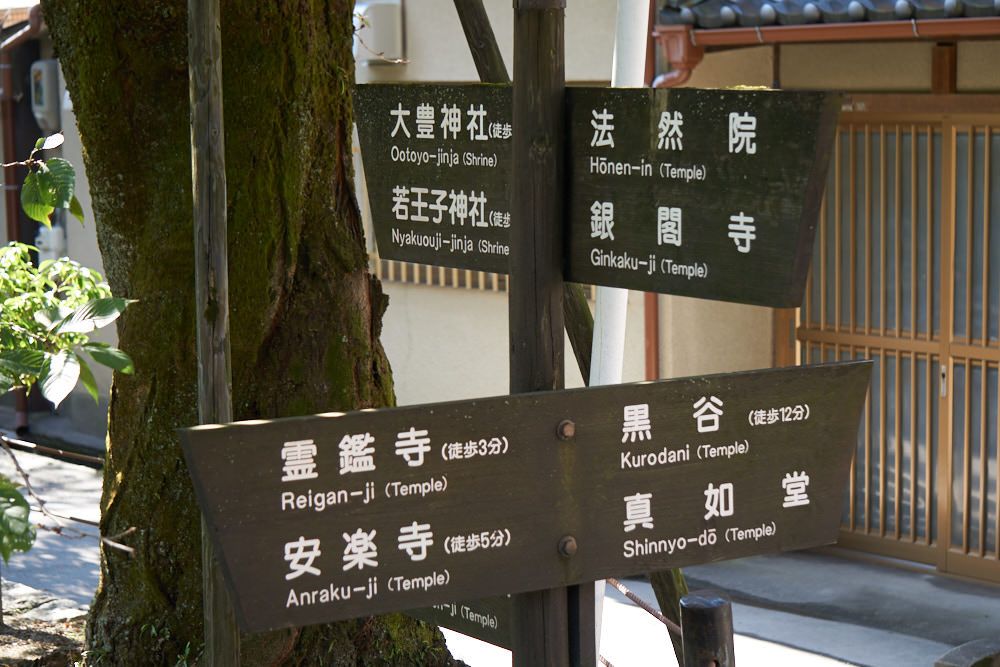 Honen-In will be the first temple you run into after Kinkaku-ji, if you're going South.  While Honen-In itself is a sight, the graveyard to the South of both it and Kinmo-In was what truly made me feel like we were in a sacred place.  Sotoba [卒塔婆] mark the massive amount of family graves, this prime location is presumably for people of power or wealth. An incredible sight to see a grave of this size an importance built into a mountainside right on the edge of Japan's oldest capital city.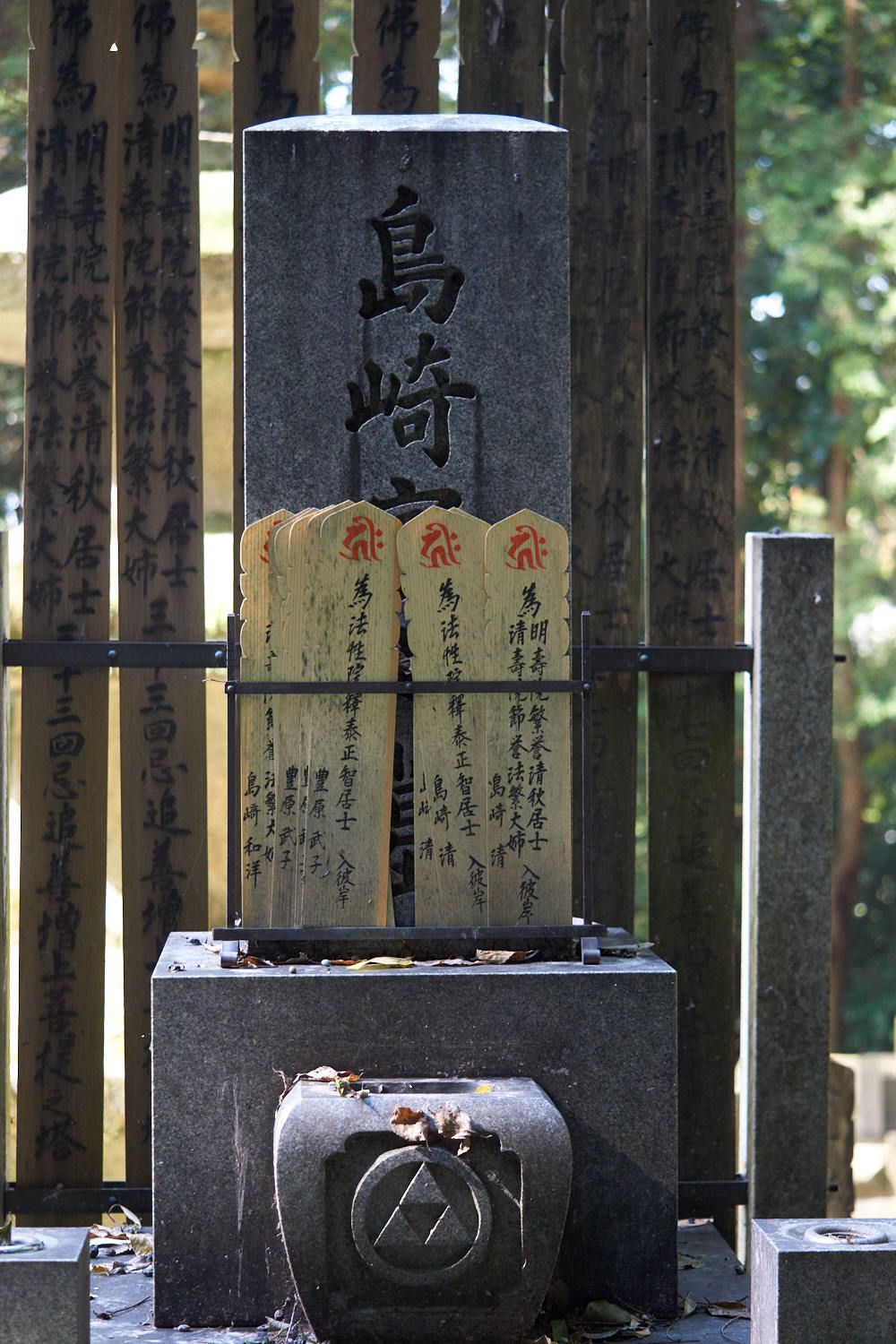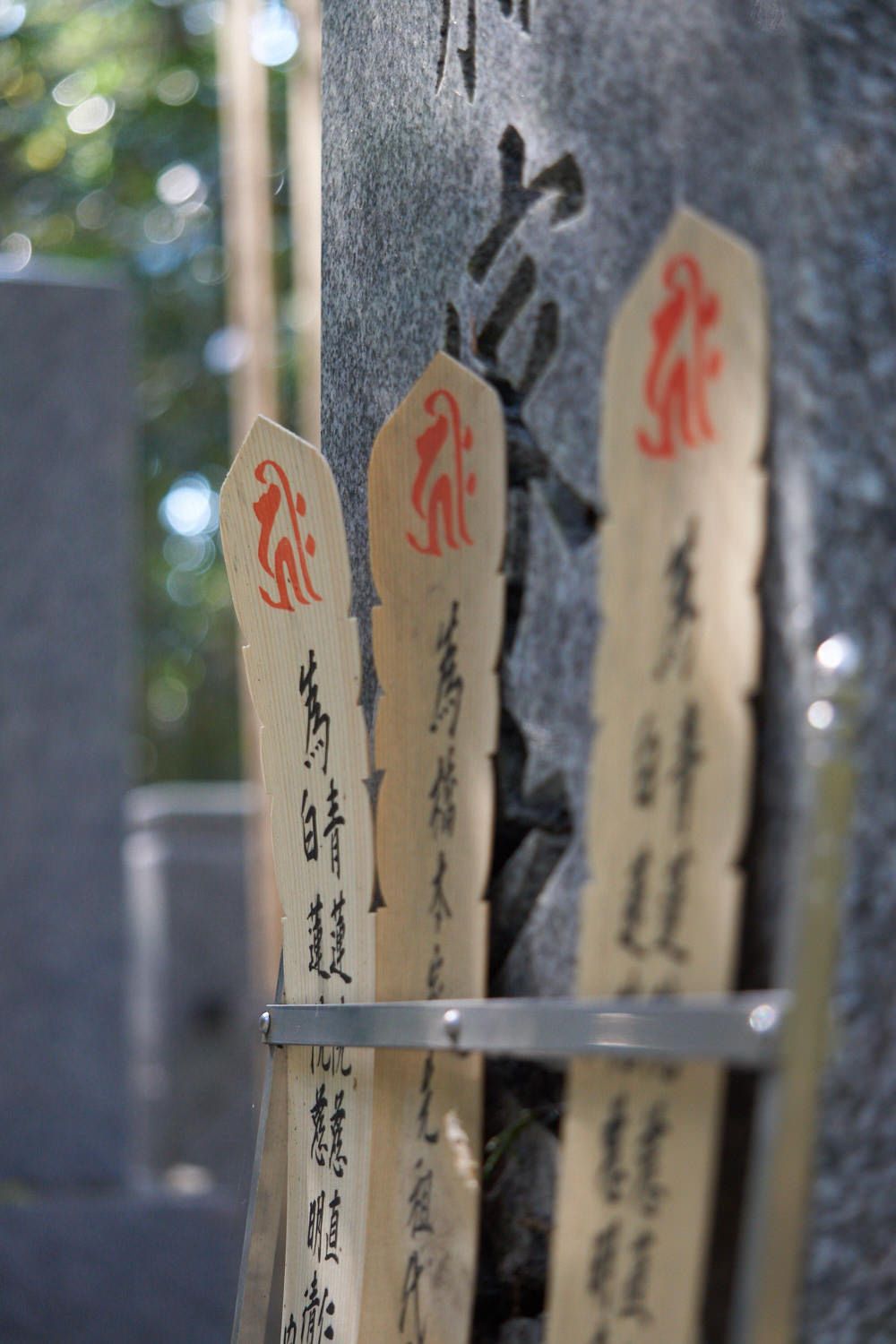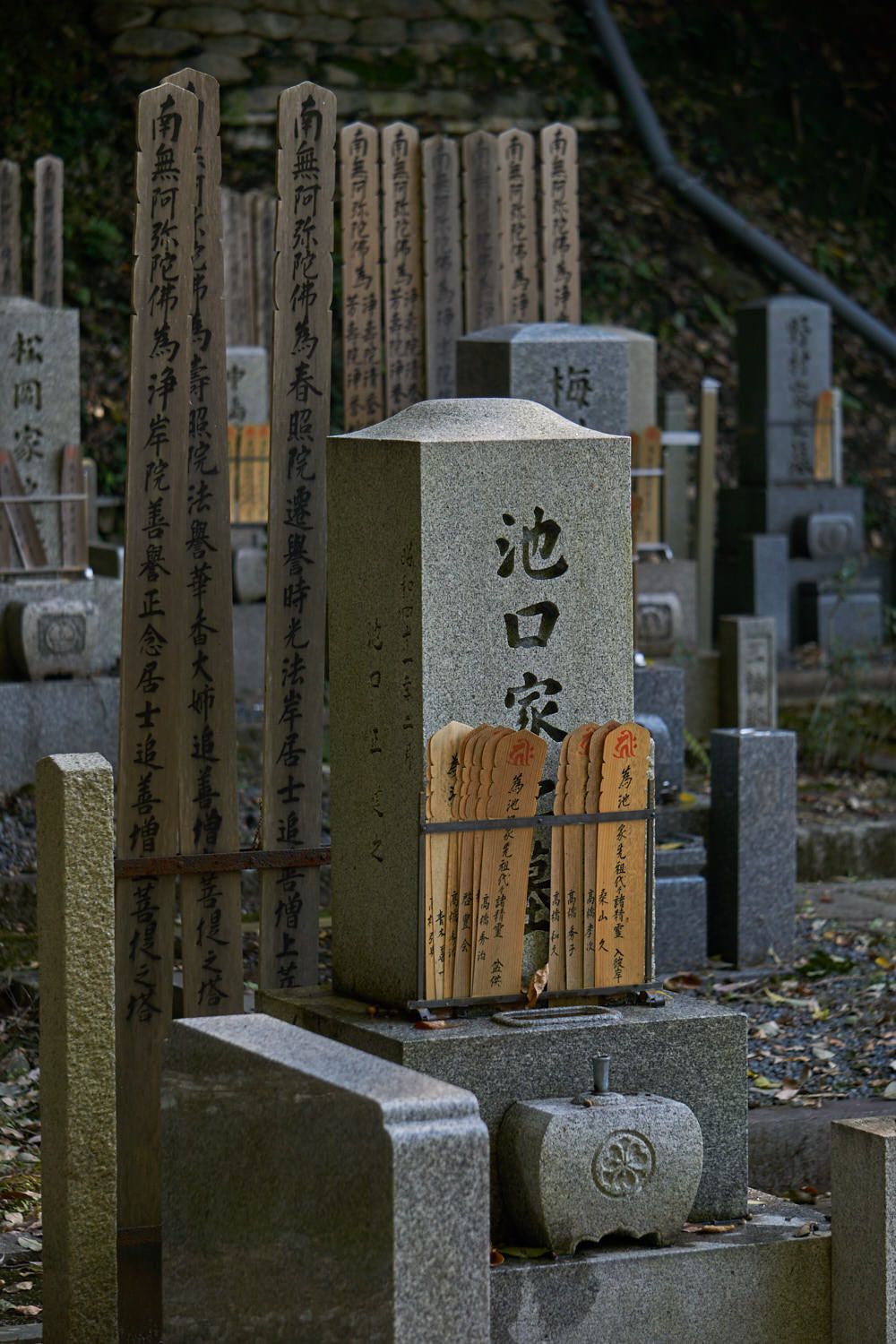 Continuing to make your way South on the path you will hit Zenrinji, which was for us the most ripe display of fall colors outside of Hakone that we saw the entire trip.  Zenrinji took me by surprise, as it was unexpectedly the best temple on the path.  Multiple buildings to explore, beautiful shrines with gold plated everything.  Wide open sections led to small, confined areas, each with impeccable landscaping and attention to detail.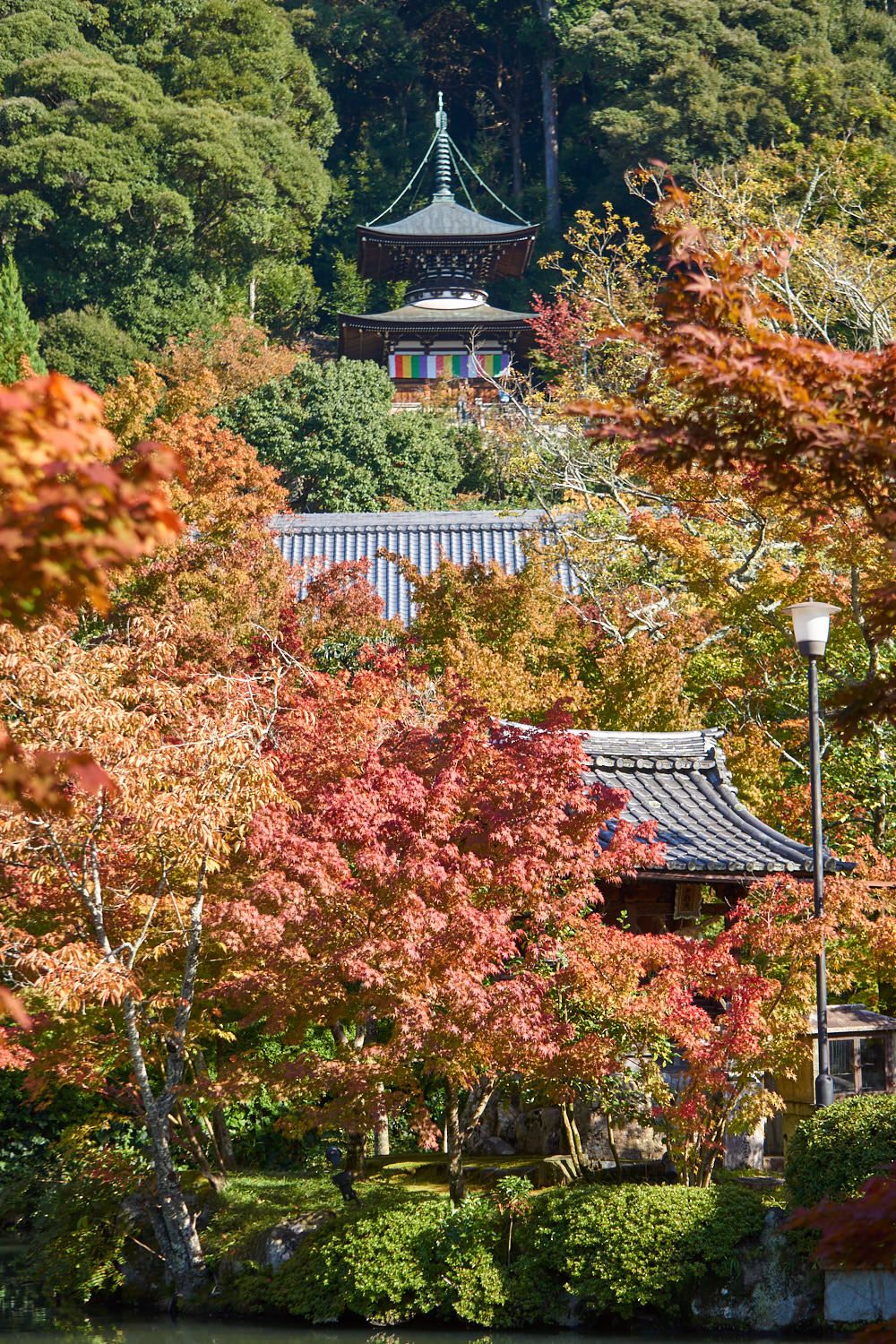 It really made me realize that while some temples and shrines are popular for good reason, you can find others just as good or better. Japan, and more specifically Kyoto, are just fucking packed with them.  And each one provides something new and interesting that makes you enamored the entire time you're in vicinity.
Nazen-ji was the last temple on our trip South on the Philosopher's Path.  We debated heading West afterwards and seeing Nijo Castle, but we decided to enjoy some time at Nishiki Market instead — quite possibly the most impressive group of street and stall vendors I have ever seen.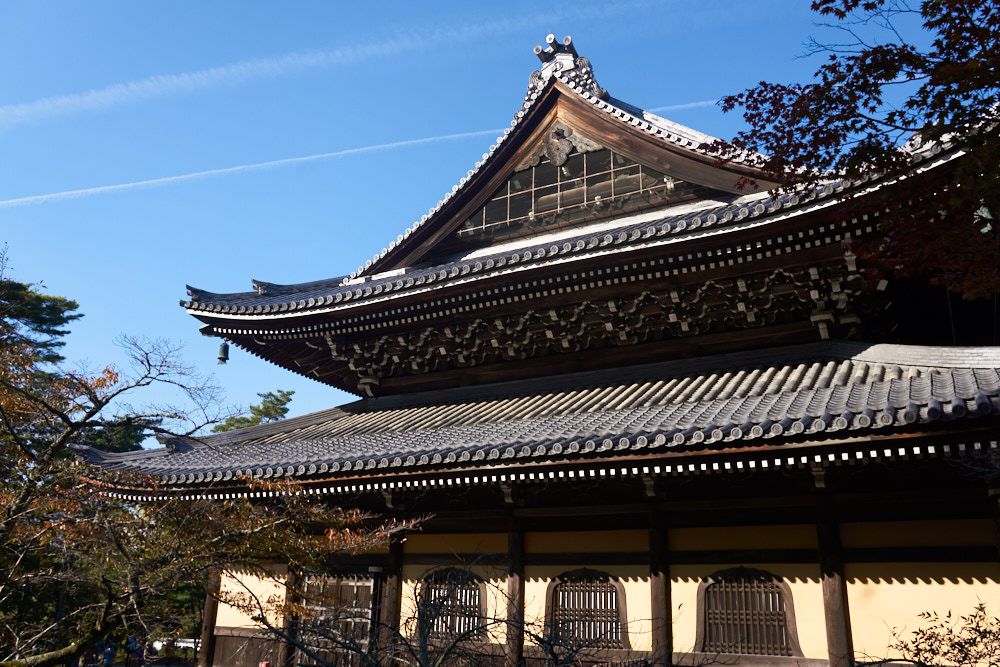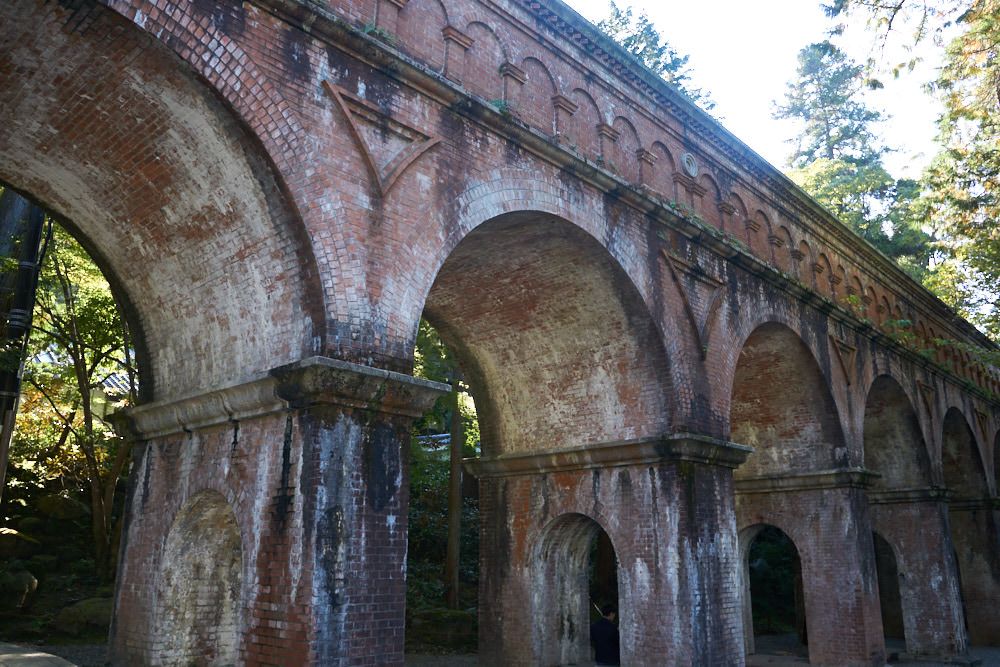 Nishiki Market is dope – it's essentially just a long hallway with loads and loads of food and shops.  Some places offer beer to go so grab one and eat some octopus.  Another one of Kyoto's must-visit.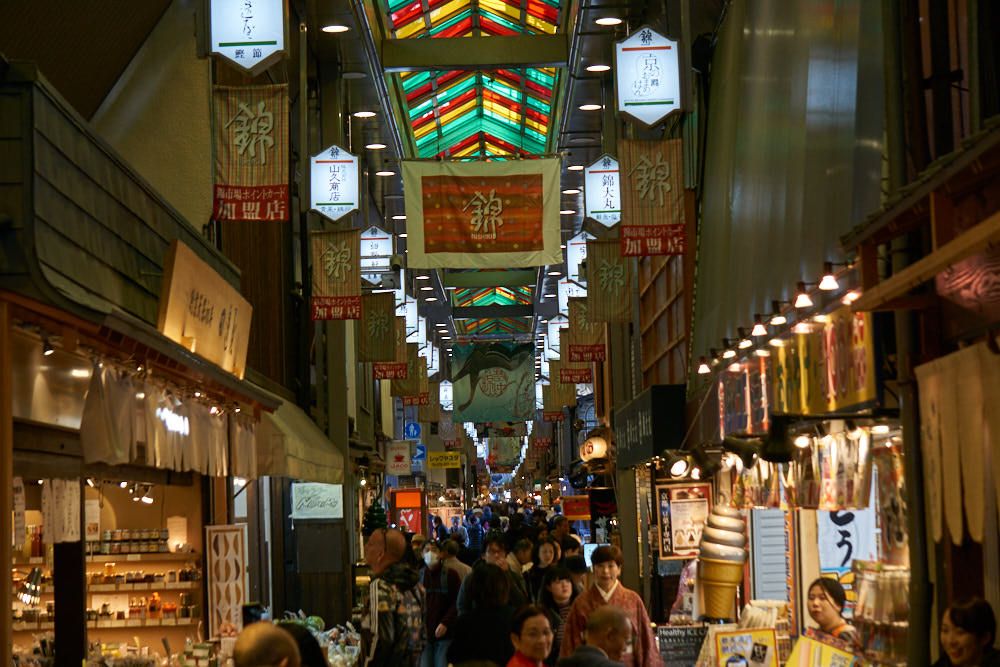 Come hungry to this place.  For real.  Not only are there snacks and all sorts of quick food at arm's length, but some of the cheapest beer that you'll find in Kyoto.  Desserts, and all sorts of good Japanese treats await you as well.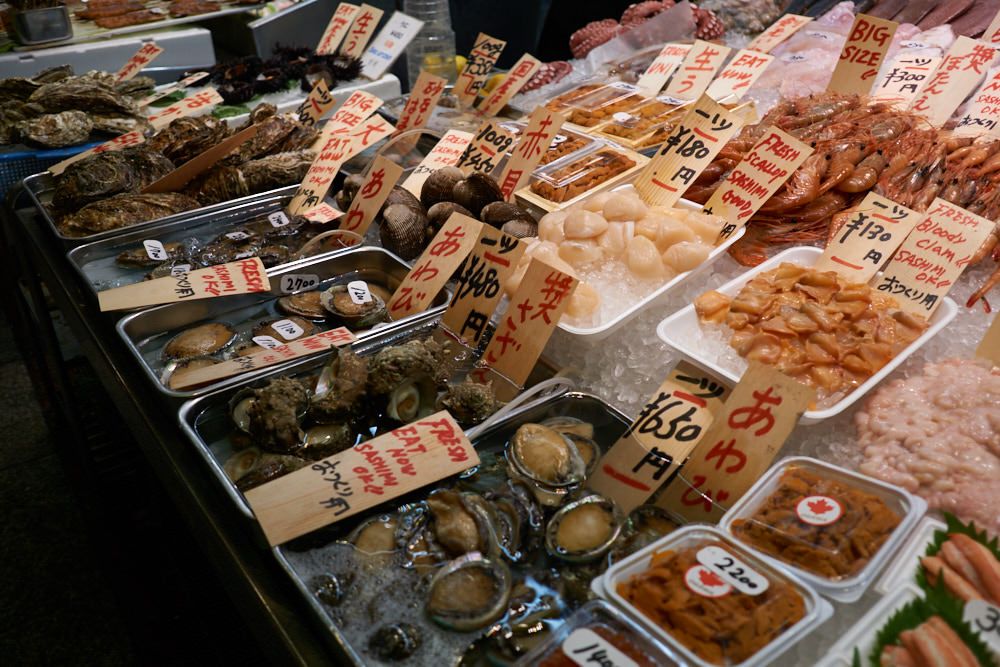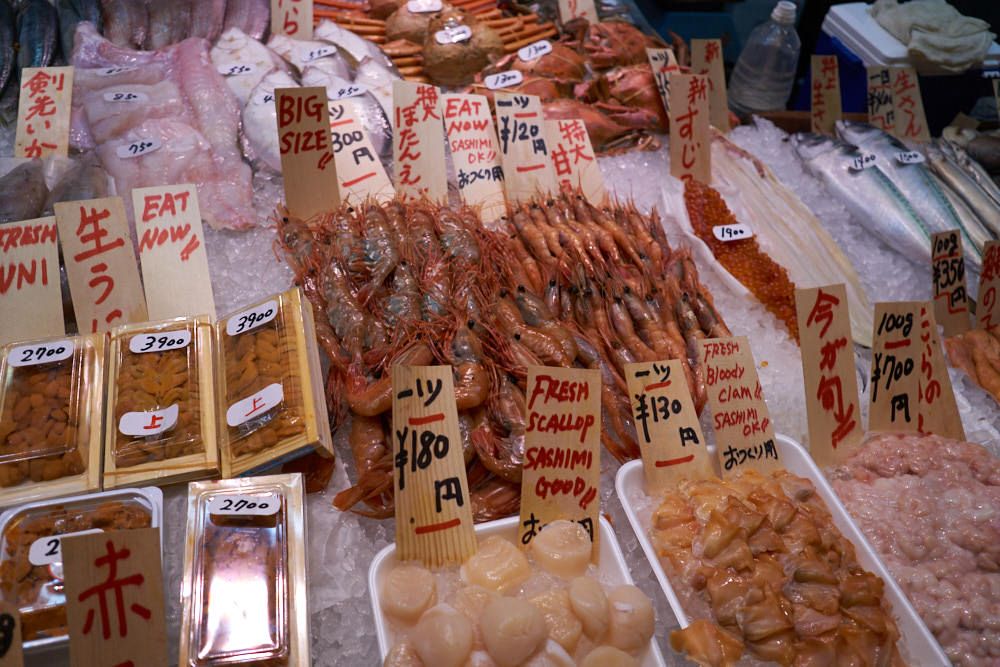 Kinkaku-ji, also known as the Golden Pavillion, is the cousin of the previously mentioned Ginkaku-ji.  Even though there's not really much to do around Kinkaku-ji, and the grounds themselves don't feature much sans the main temple, it is a must-see in my opinion.  It sounds cliché to say pictures don't do it justice, but they don't.  You'll be amazed once you enter the gates and see it, once you sift through the massive amount of tourists, of course.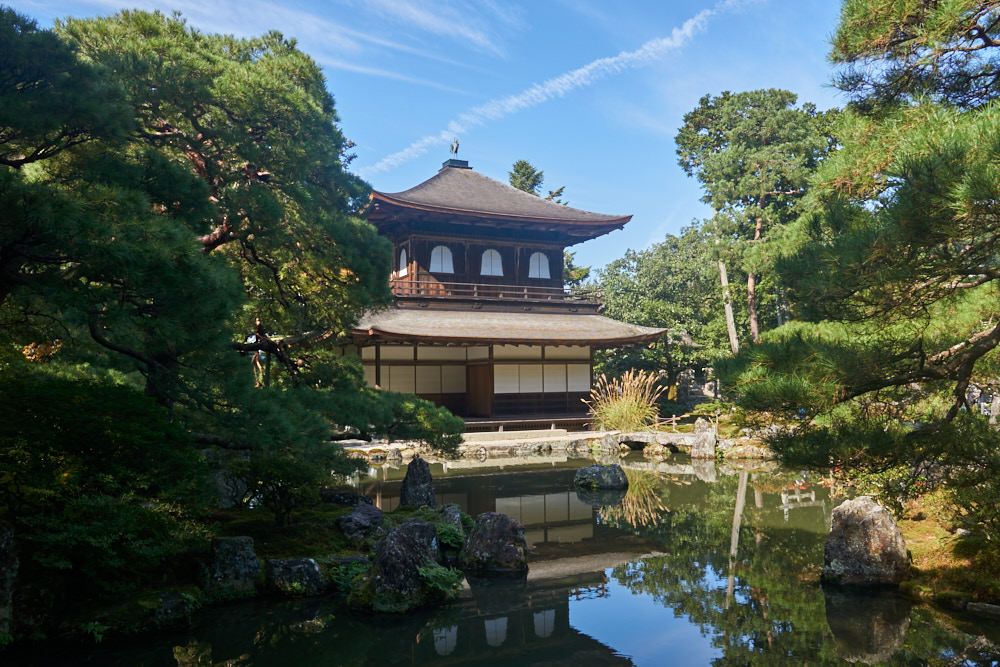 It's worth visiting 100%.  I was skeptical, but once you see it for yourself you'll know what I mean.  It's hard to beat a beautiful, shining golden temple on more of the same beautiful green landscapes you'll see all throughout Japan.  Photographers, Ginkaku-ji is a shoe-in for top 5 shots in Japan, I'm sure of it.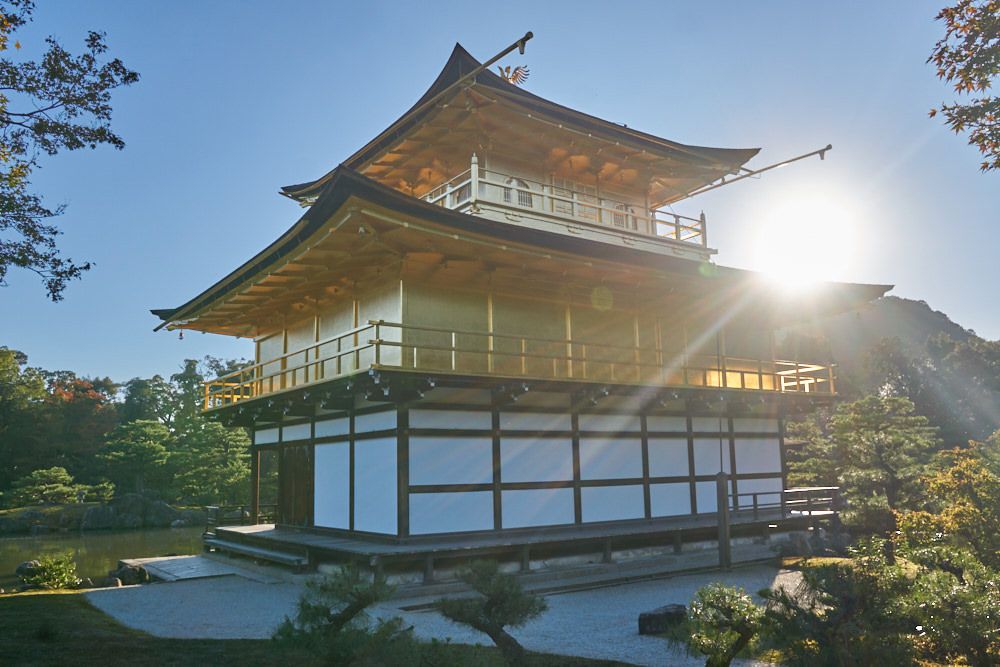 Fushimi Inari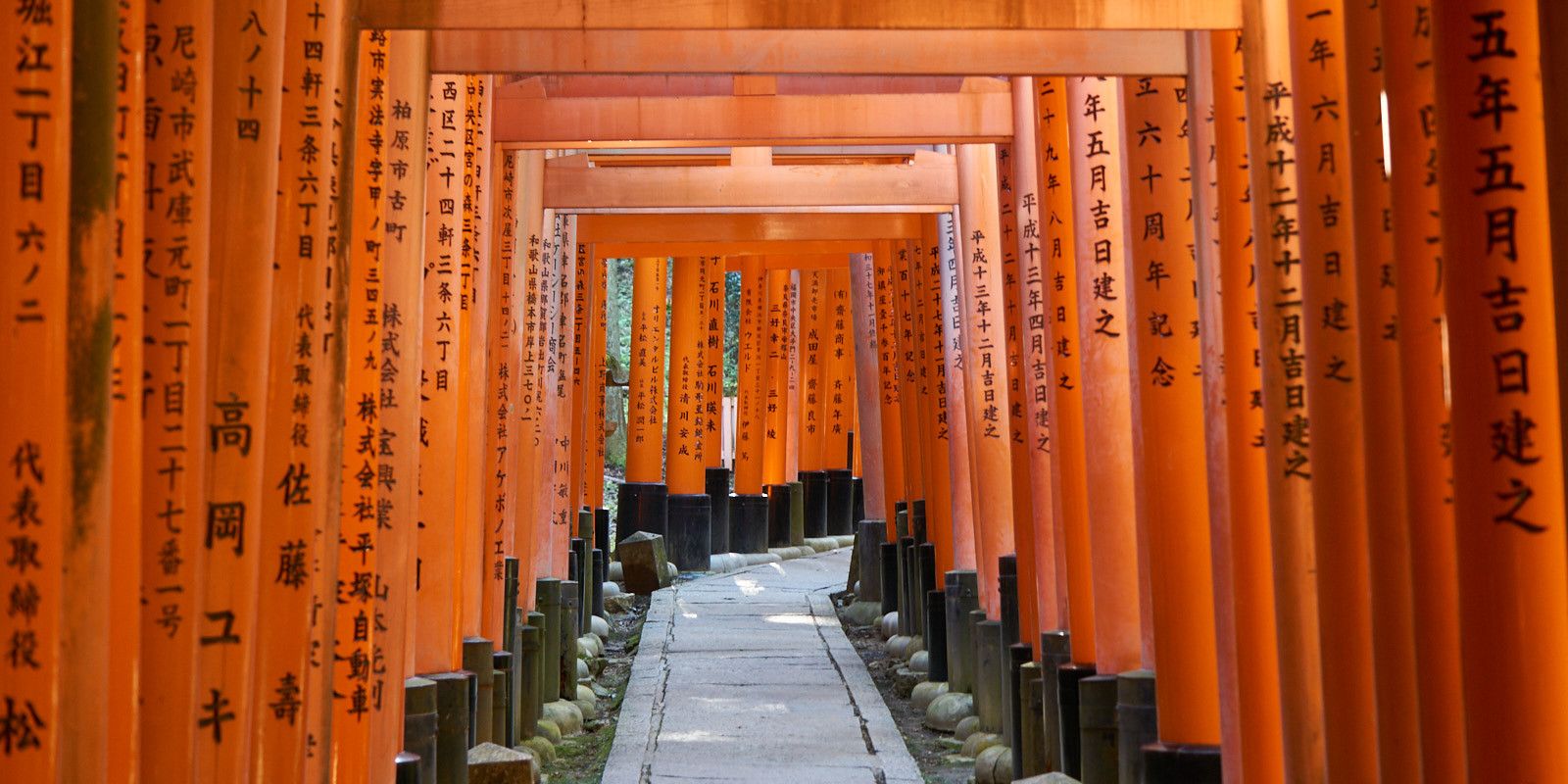 Check out the full post on what I think is Kyoto's best attraction, and perhaps one of the best and most picturesque in all of Japan.
Ichiran!  It might be Japan's most popular restaurant. If you're unaware, Ichiran is the popular "vending machine restaurant" you may have heard about.  While there is some human interaction with the greeters Ichiran is for the most part a solemn experience.  You order your meal at the vending machine, get your ticket, sit in your booth, they take your ticket (you have the chance to make changes at the booth before they take your order), and finally, your food arrives.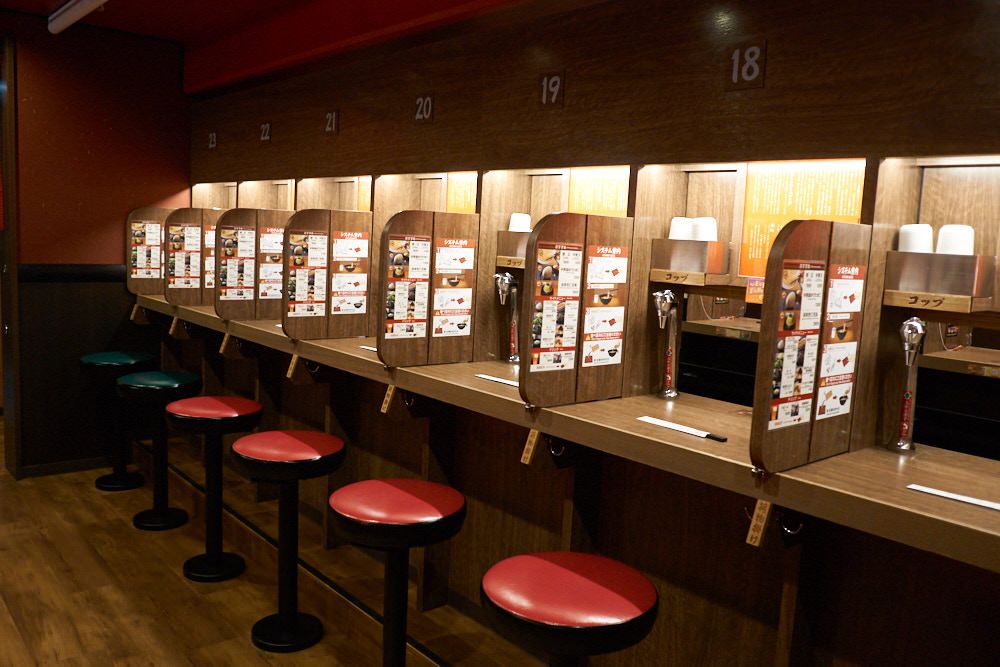 I consider myself to be a bit of a ramen connoisseur — or as much as one you can be as a white guy in Indiana — and the ramen at Ichiran was some of the best of the trip. The ingredients were all perfectly prepared — you even peel the shell of of you're own egg — presumably to save time and cost.  Ichiran really is a well-oiled machine. Some locals at the beginning of our trip said to skip, but I'm glad we didn't.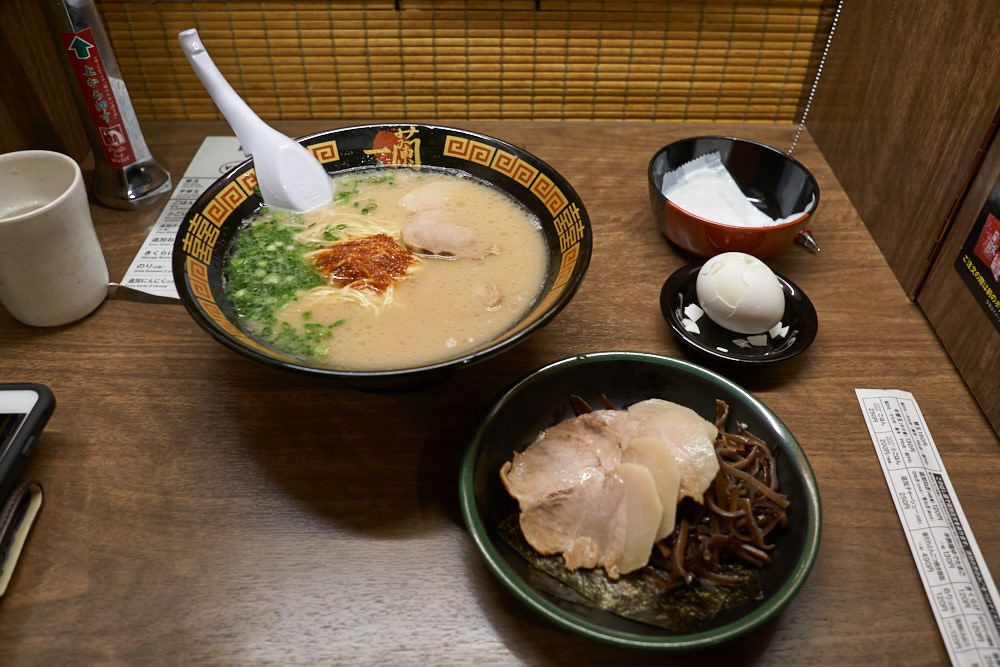 Kyoto isn't all temples and shrines, though.  While not as heavy of a metropolis, Kyoto still has a sick downtown area with plenty of drinking and nightlife.  Highly recommend Jo's Sake Bar, which is just west of the Kamo River and Gion District.  This wound up being a fantastic spot on Halloween.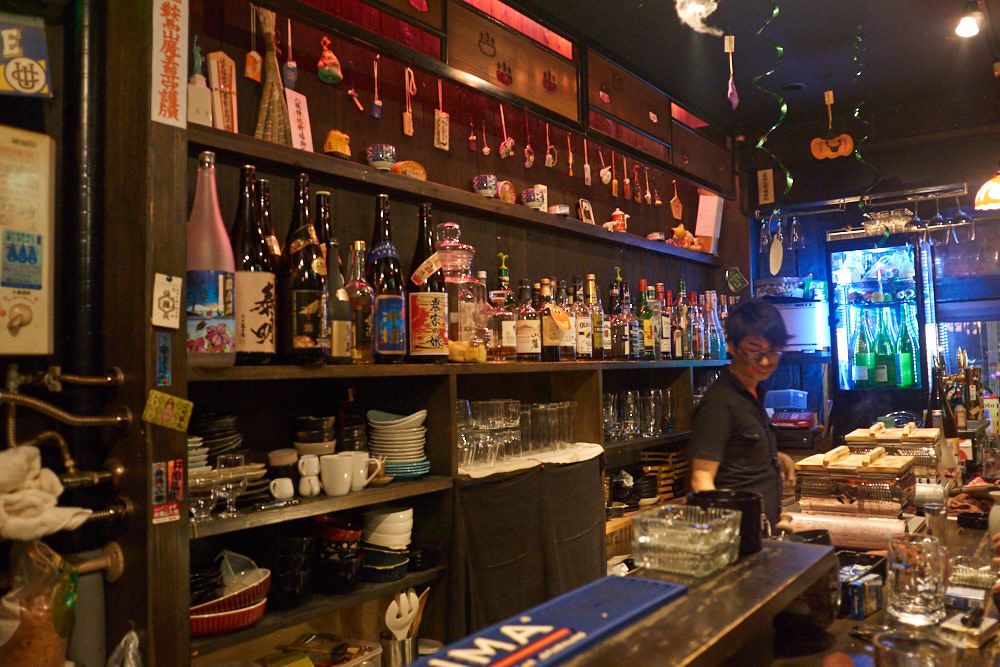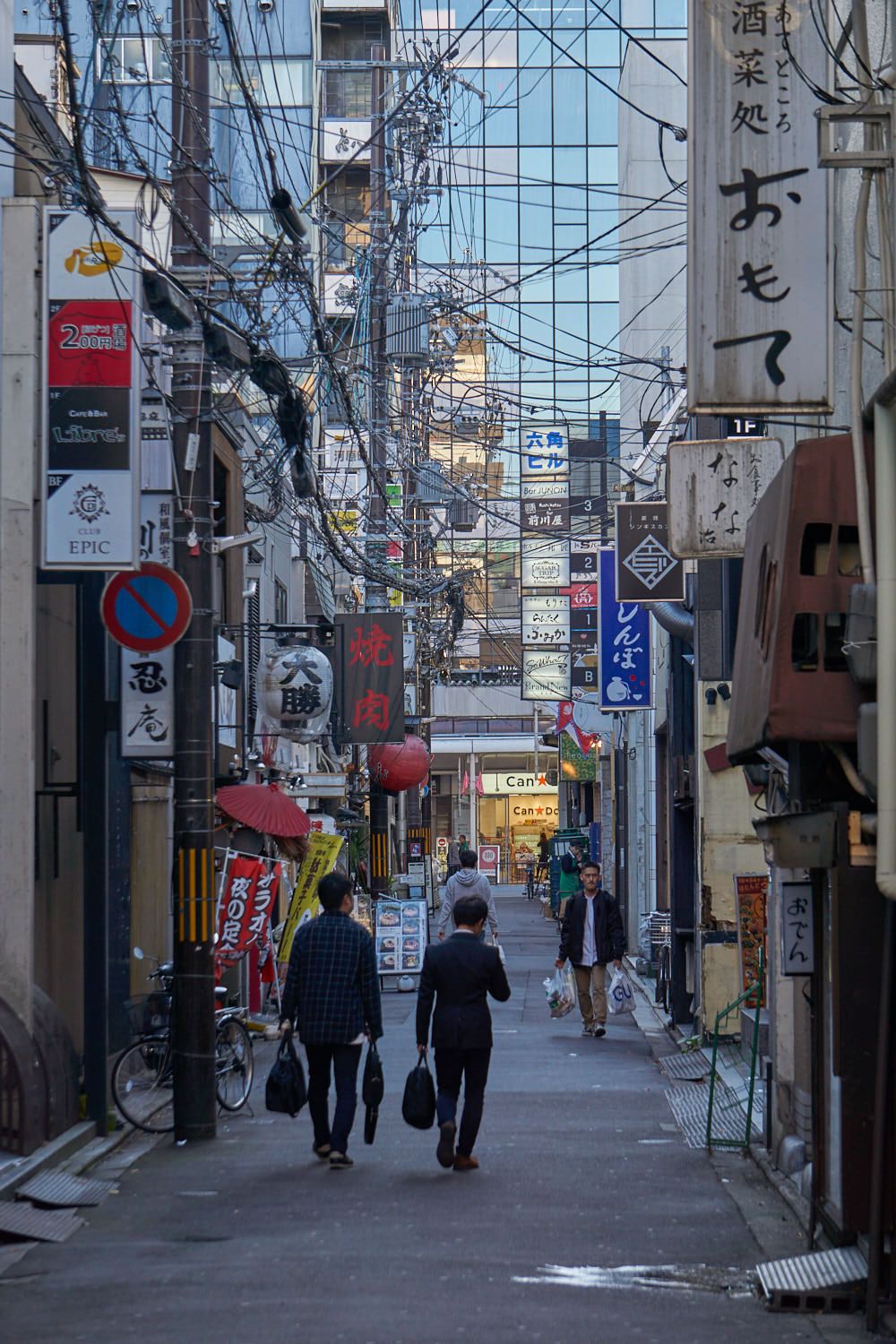 Downtown has plenty of shopping if you're into it.  I feel like it's more affordable or typical for what the average tourist or traveler would want.  Plenty of options both my girlfriend and I could get into, not just expensive boujie stuff like Louis Vuitton and Fenti in Shibuya. Just like most large cities in Japan, tons of restaurants line the streets ranging from conveyor belt sushi, wagyu, and a local specialty okonomiyaki.  We for sure valued Kyoto's much more lower level of craziness compared to Tokyo's at the end of our trip.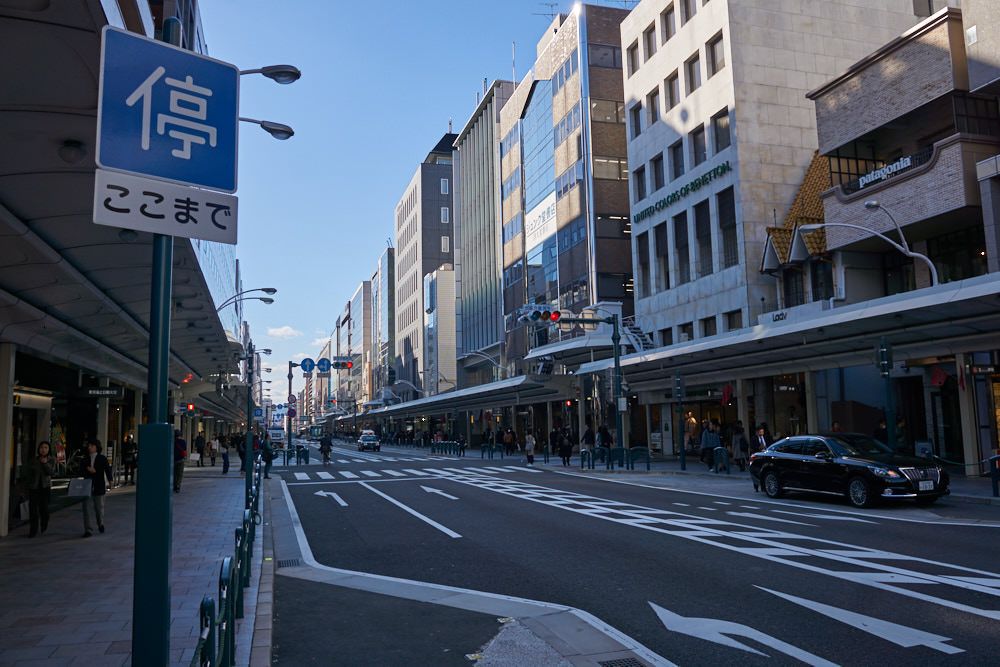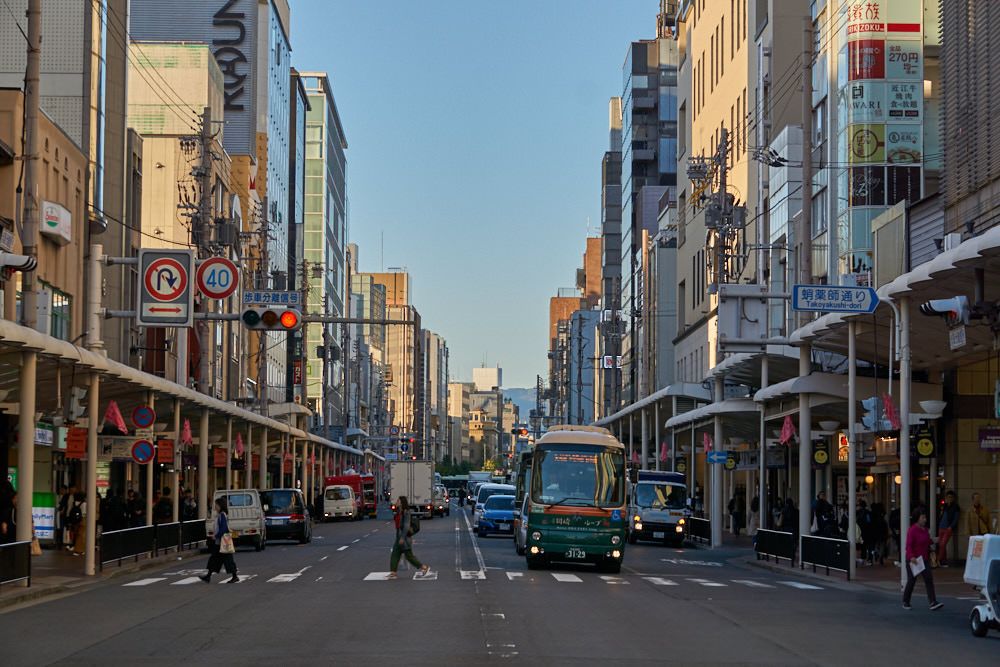 The Gion District is one of Kyoto's most infamous areas, notable for being a gathering place for Geishas.  We only saw one true Geisha and it was at night.  She had a pretty heavy entourage with her even having someone solely there to block her from cameras.  I arrogantly thought we would be able to clearly see multiple Geishas throughout Kyoto during the trip, but it turns out they're quite a rare sight to begin with.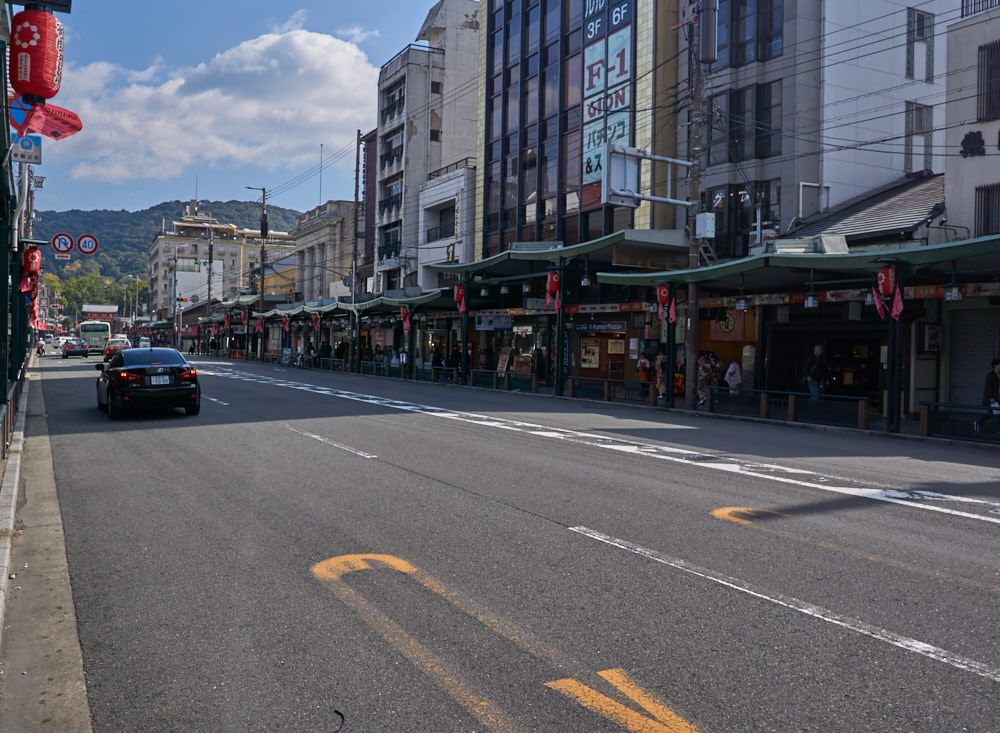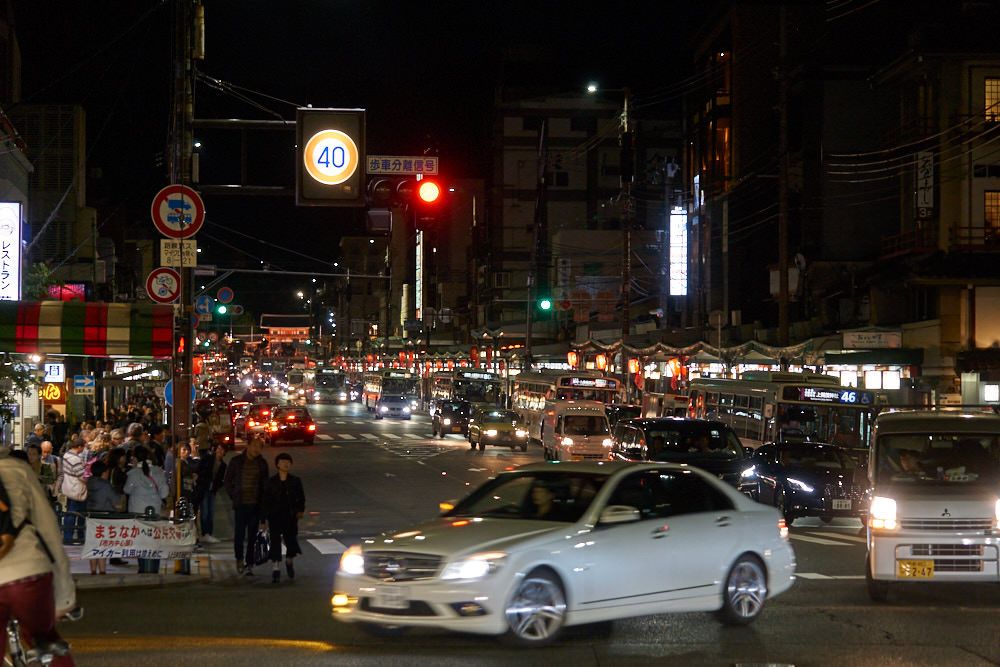 At the far East end of the Gion District lies another one of Kyoto's popular historical spots, Yakasa Shrine.  It's a bit crowded, but worth it.  Since it's pretty much right downtown, just about everyone who visits Kyoto will more than likely check it out.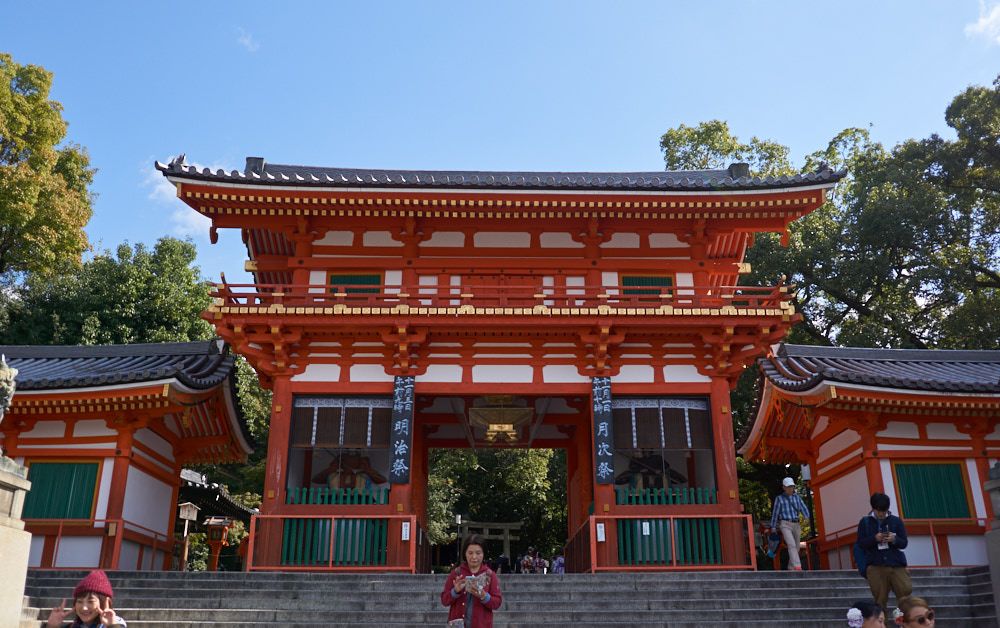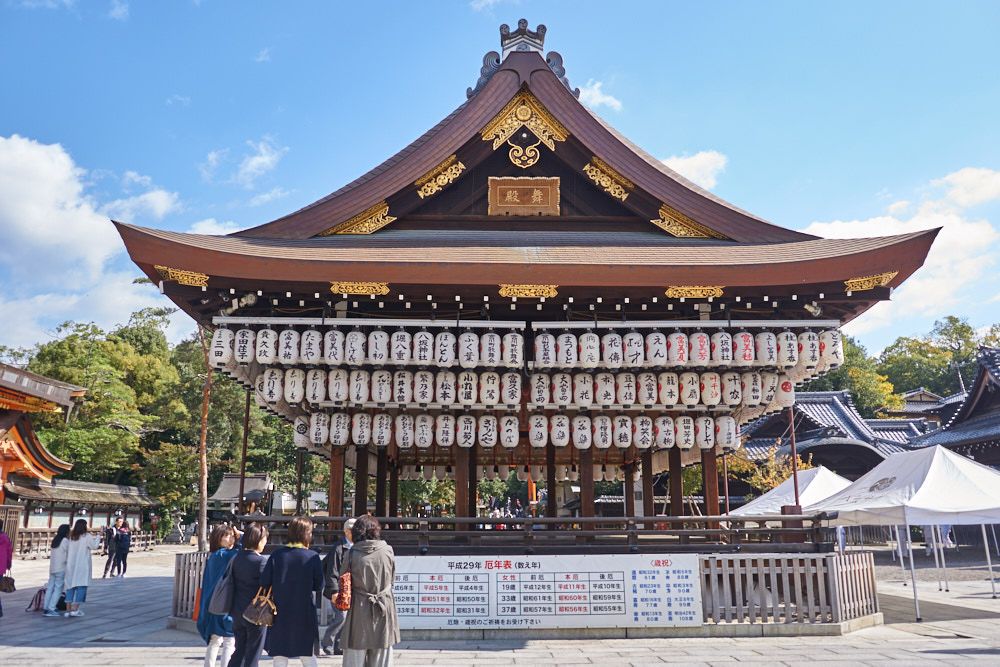 Both my girlfriend and I are big tea and matcha drinkers, so it was a priority to get some of Japan's finest green.  Uji is a small town Southeast of Kyoto, world famous for its tea, among other things.  If you want authentic tea or matcha in Japan, you come to Uji. Among the mass explosion of green tea everything, Uji is also home to some more of Kyoto's history — notably Byodo-in temple, which is featured on the ¥10 coin.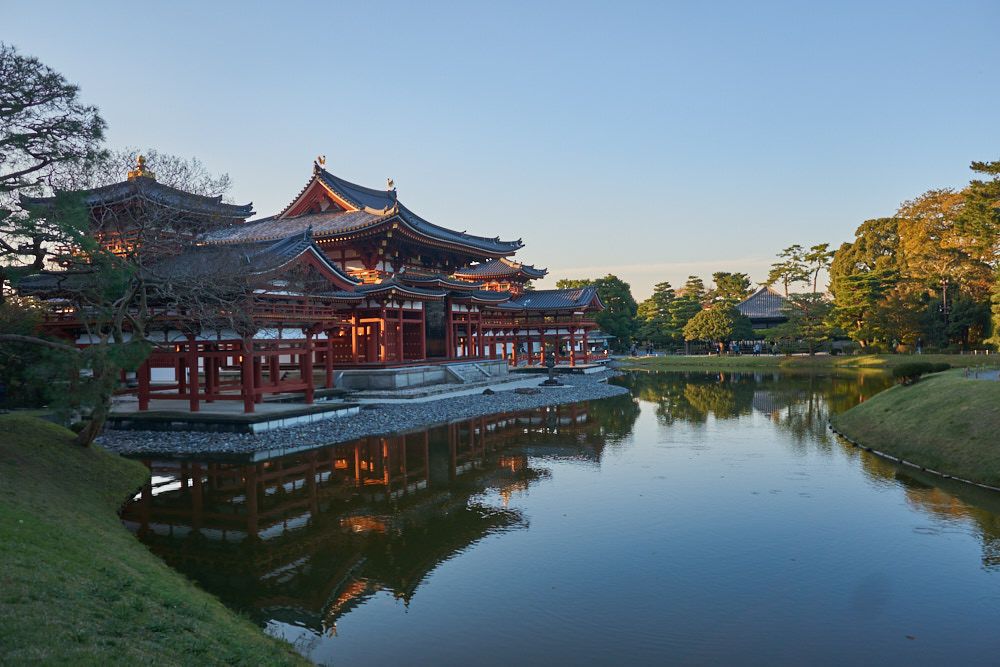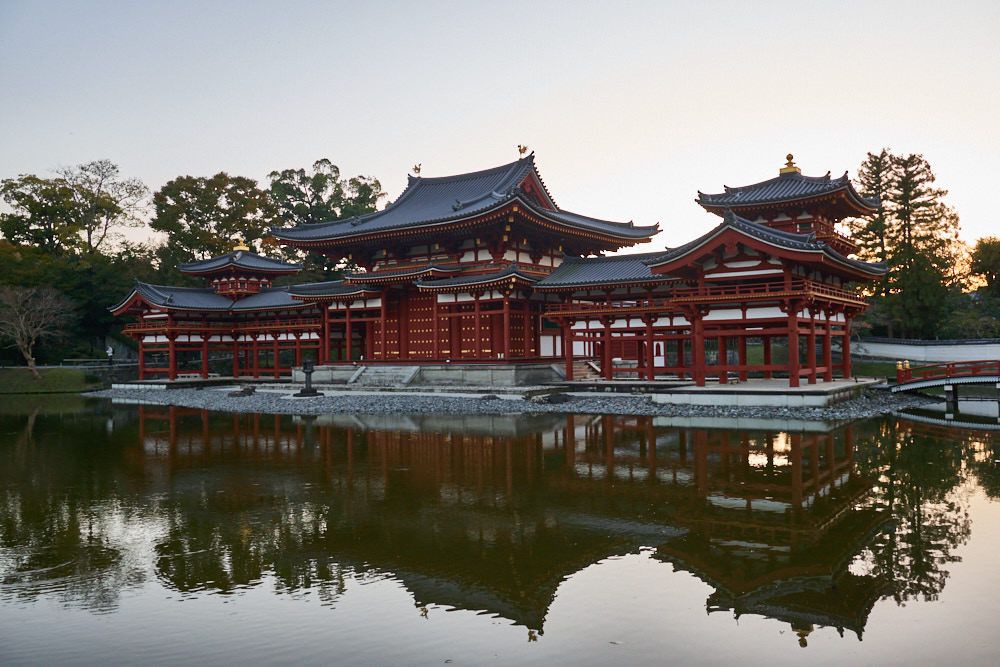 It's an easy side trip that I think most people who go to Kyoto don't realize is so close.  Byodo-in is cool for being on some money, and you can literally drink arguably the world's best tea.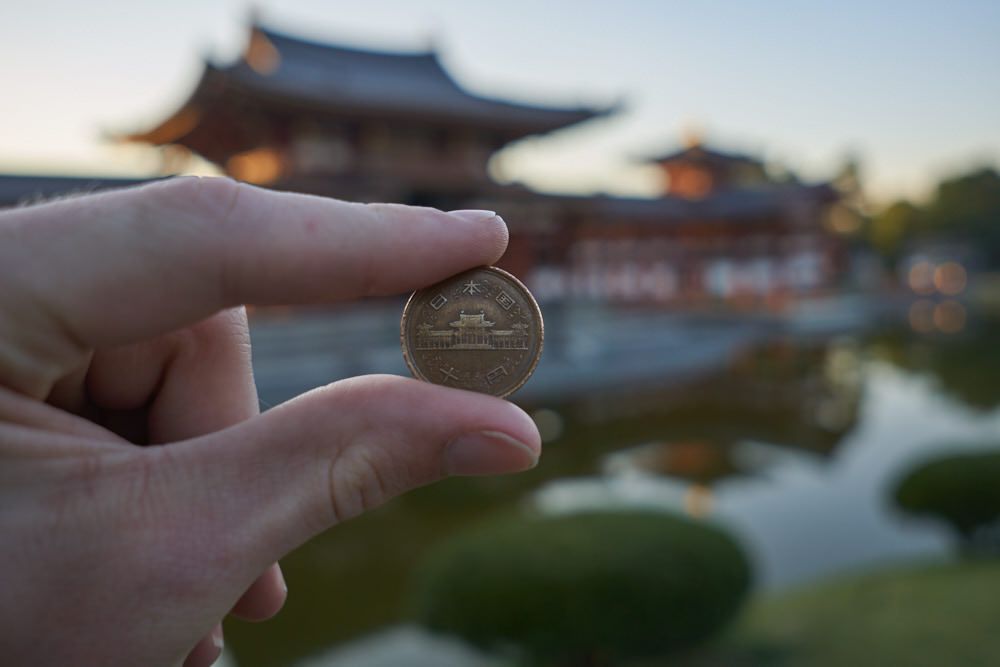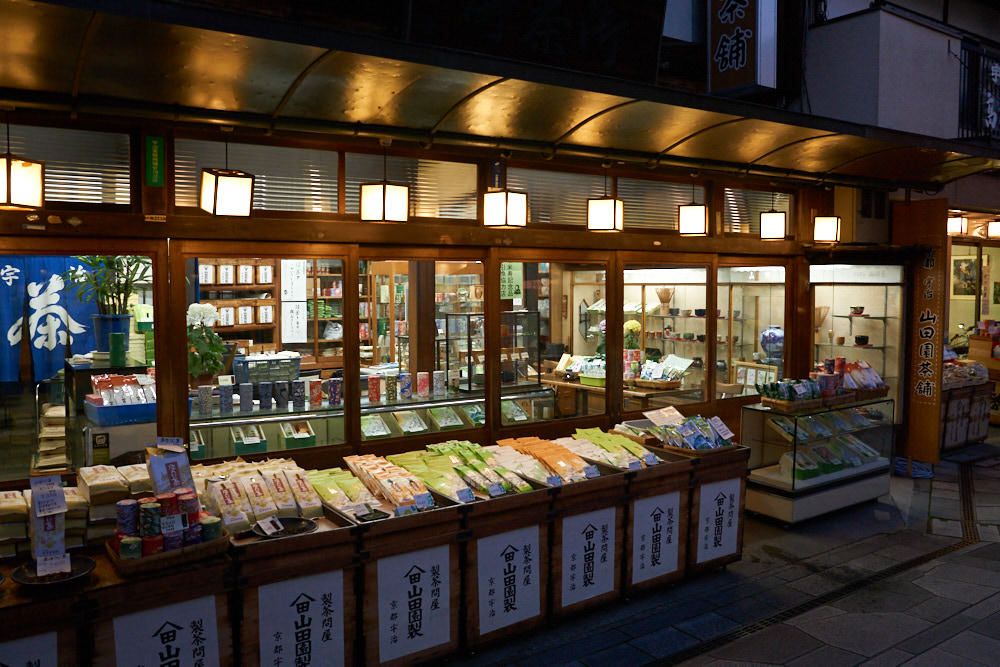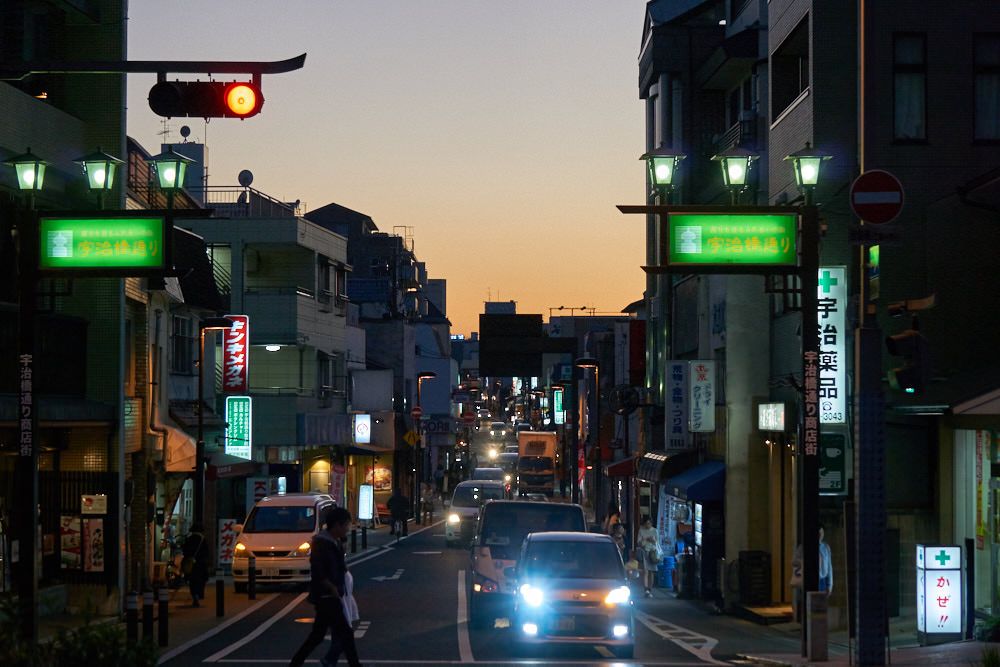 No maiden voyage to Japan is complete without visiting Kyoto. Sure, it may not be as boisterous and lit up as Tokyo but Kyoto is a stellar balance of historical appreciation and culture shocking nightlife.  Being the original capital city of Japan, Kyoto has had plenty of time to blossom into something extraordinary that you wont want to miss.