One of the biggest struggles that my girlfriend and I had during our time researching everything about Tokyo was what neighborhood to stay in while in the city.  So many options, as I'm sure anyone who's traveled to the area or any massive city for that matter can attest to.  Shibuya, Koenji, and a couple others were also on the list, but eventually we decided on Shimokitazawa (Shimokita as it's commonly known).
Shimokita is about 5-10 minutes West of Shibuya by railway, specifically the ODAKYU line, and while it's still part of the greater Tokyo area, it isn't as lit up, neon and similar to doing psychedelics like some parts feel.  We loved that aspect of Tokyo, but also wanted to experience some of the counterculture and other things that gave the city character outside of what's seen by foreigners in the more common neighborhoods.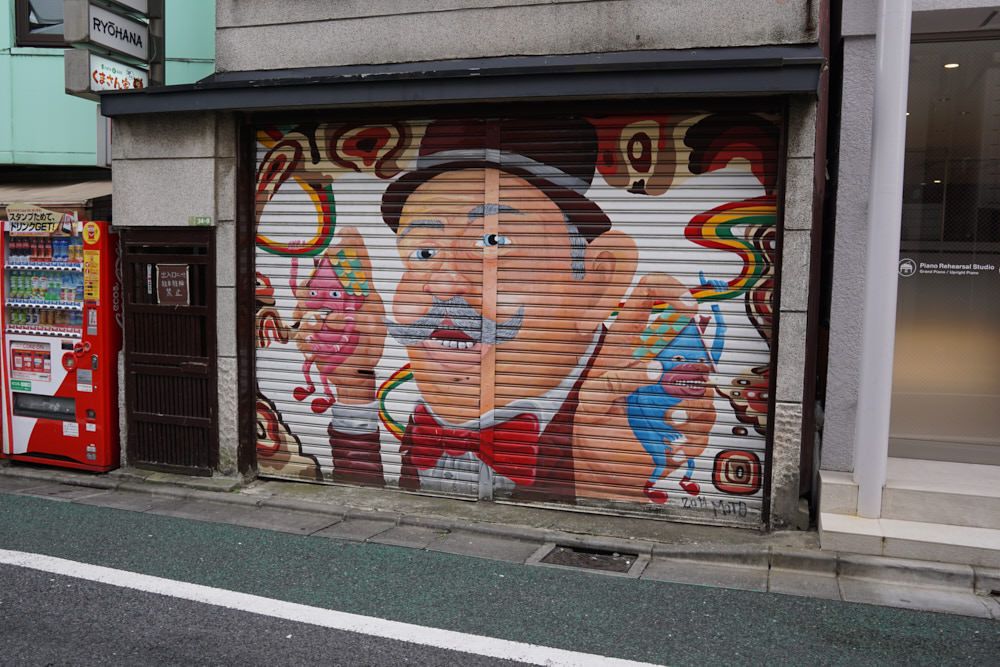 Shimokita is by no means off the beaten path, though.  You'll still see tourists but they've all came there for a certain reason and are of a certain breed.  You won't simply stumble upon Shimokita by proxy of a destination or attraction you may have found online – but instead if you've got an interest in the more counterculture, bohemian, and vintage side of Tokyo.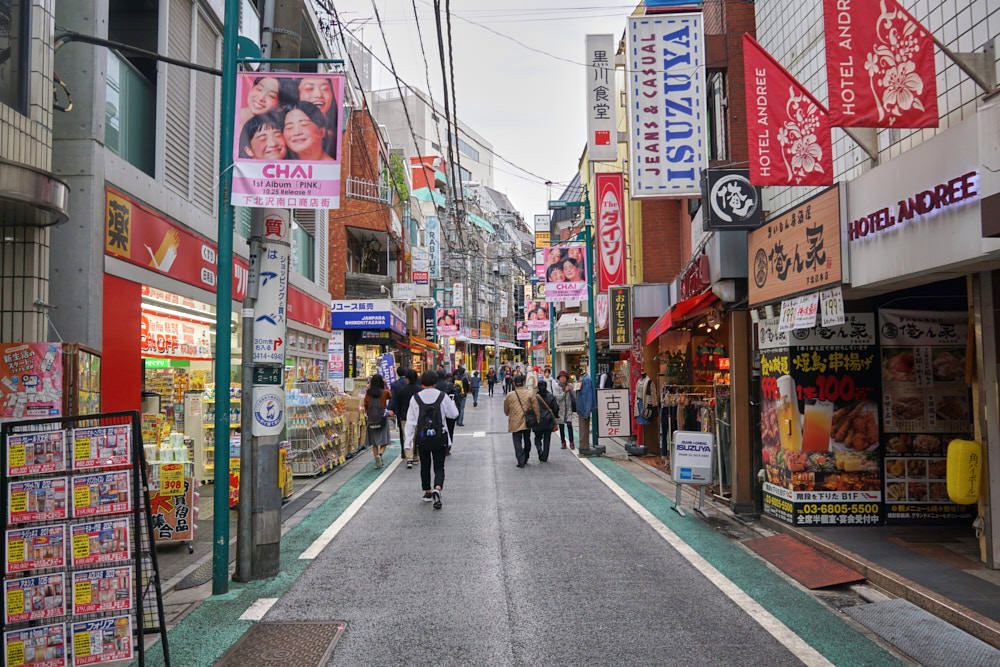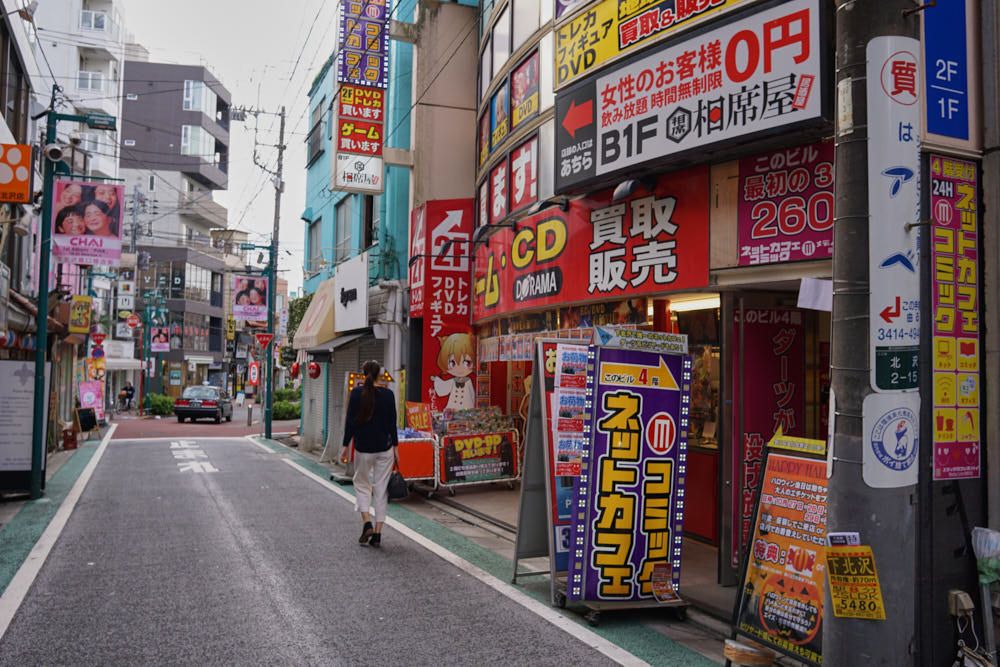 Vintage and second-hand clothing stores are a big part of the Shimokita experience.  You find them scattered across the area almost everywhere, on any floor of a building...I bet we stopped in at least 20 different stores.  And they're not bullshit, either – you won't find much junk at all — but having said that you do a pay a premium for not having to sort through musty-ass clothes to find something good like you might at a Goodwill.  Chicago and Haight Ashbury were two of our favorites.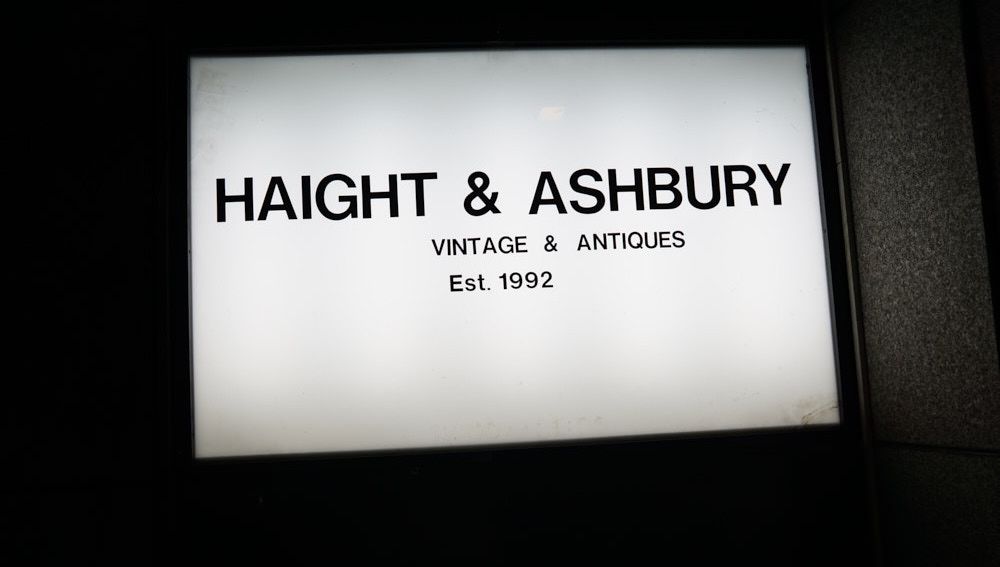 While prices might be a little high, I learned that most clothing is just plain fucking expensive in Japan.  New t-shirts regularly go for 4000-5000¥ ($40-50$), and even the "spring break" type shitty t-shirts in Harajuku barely fell below 2000¥. Not to say you won't find anything for cheap, there were quite a few 1000¥ street sales outside some stores around Shimokita.  The popular stores Uniqlo and Muji also have a presence in the neighborhood.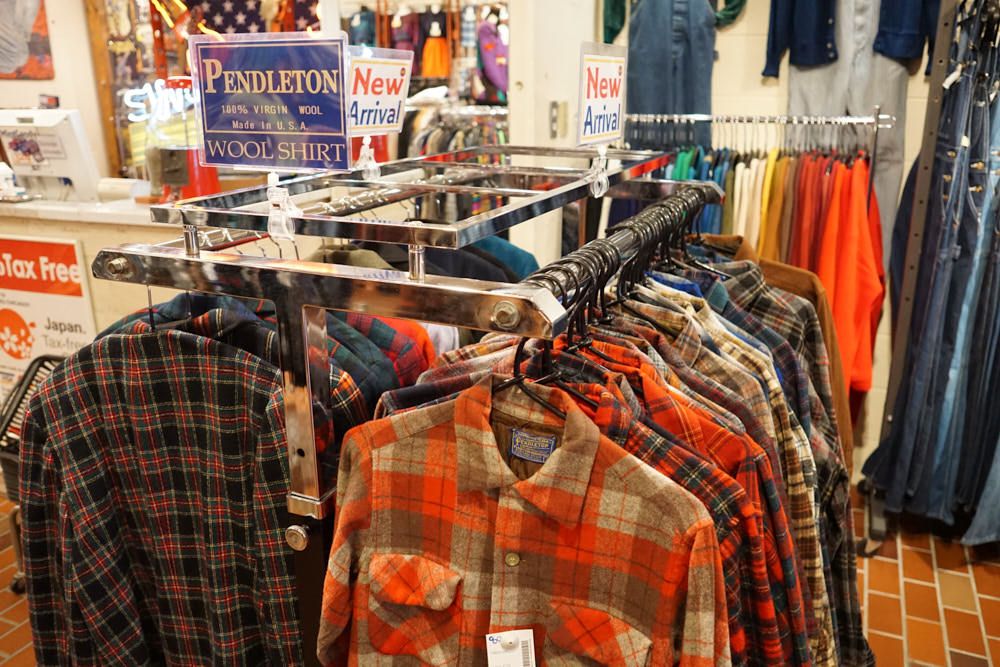 Shimokitazawa is full of plenty of places to eat, including numerous conbinis (convenience stores) including 7/11 and Lawson...which are both clutch for quick or very early/late bites to eat when you're hungry, drunk, or a combo of both.  (See more about my obsession with conbinis here).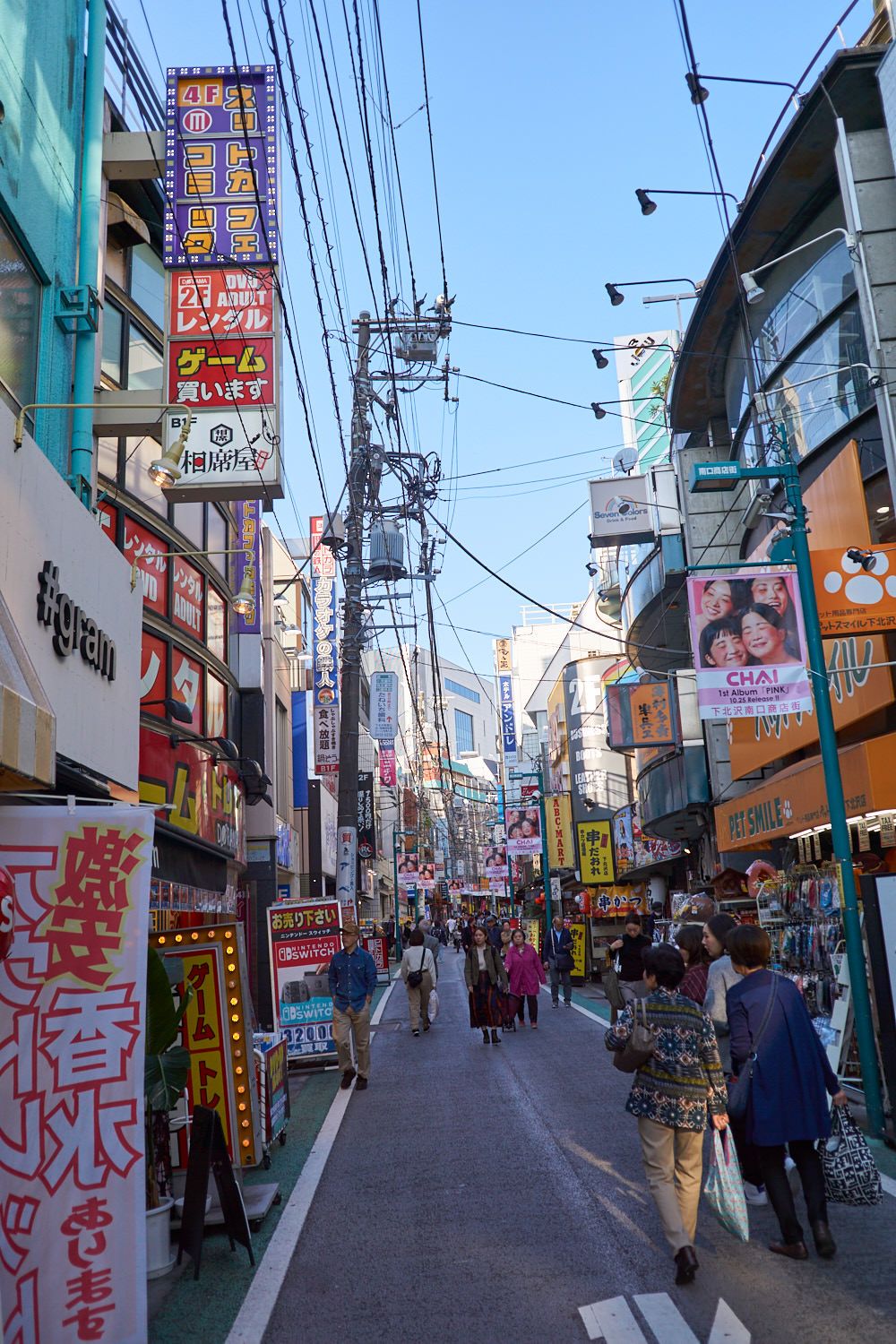 Bear Pond Espresso was definitely one of the more interesting stops we hit in the neighborhood.  The shop has been touted as niche and gritty (the owners are infamously stoic and stern), but nonetheless serving up some of Tokyo's best and unique coffee.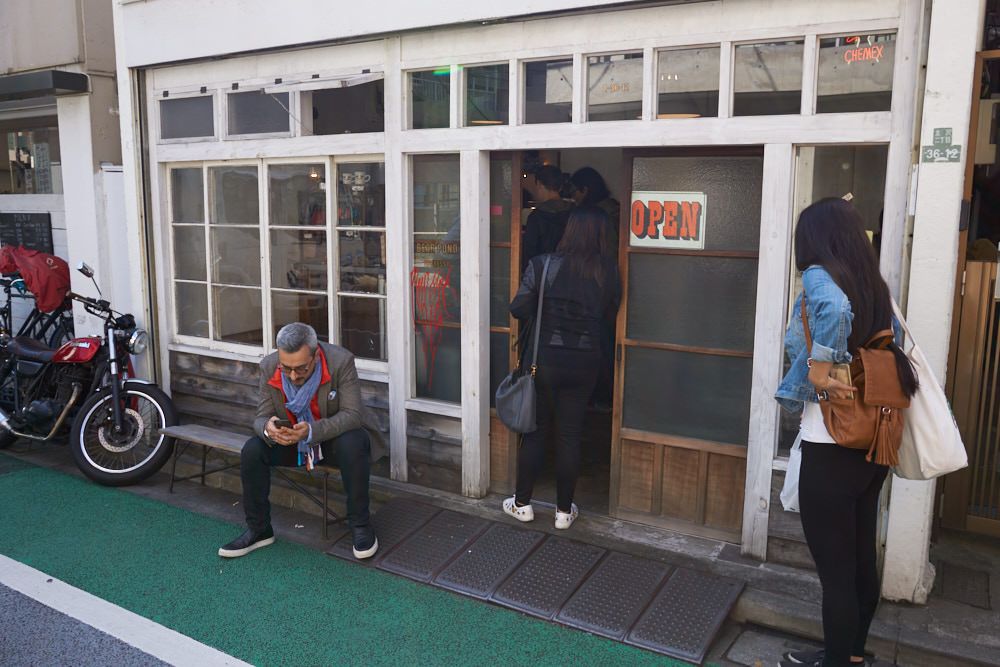 They're known for the Angel Stain, an extremely thick and full shot of espresso that's unlike any other coffee I've had before. Strong and full of texture it had me fucking wired, perfect before heading into Shibuya for the day.  Apparently they only serve a very limited amount of these each day before halting, so if you plan on getting one get there as close to opening time as you can – when we visited there was already a line before they opened.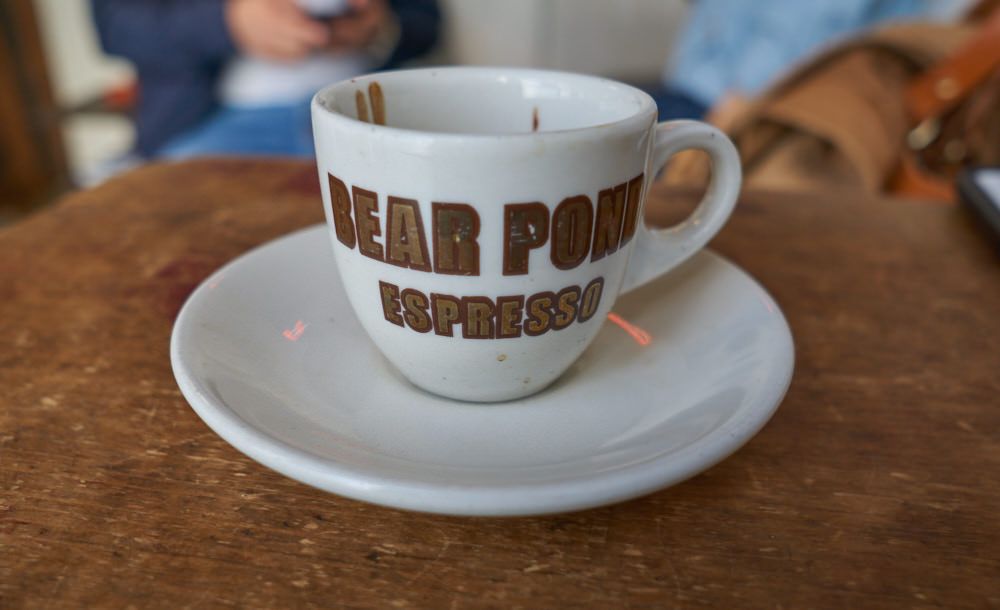 Much like most of Tokyo, small restaurants and bars are littered everywhere and it's hard not to run into a delicious looking restaurant or café.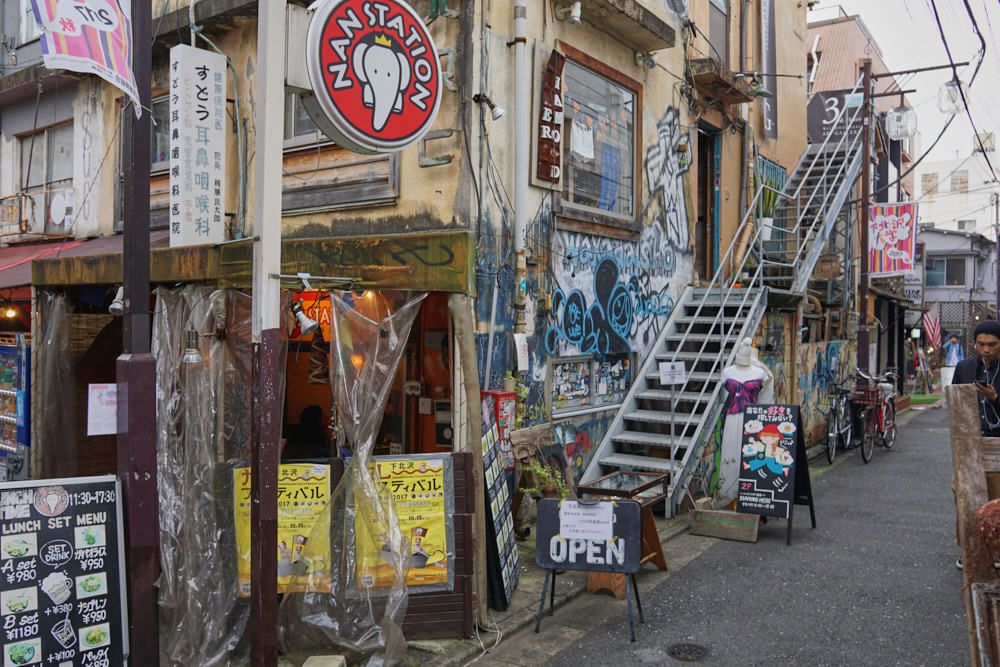 Japan's nightlife continues much longer than the US with most places staying open util 4 or 5 in the morning.  There's no shortage of shit to do late in Tokyo and Shimokita is no exception.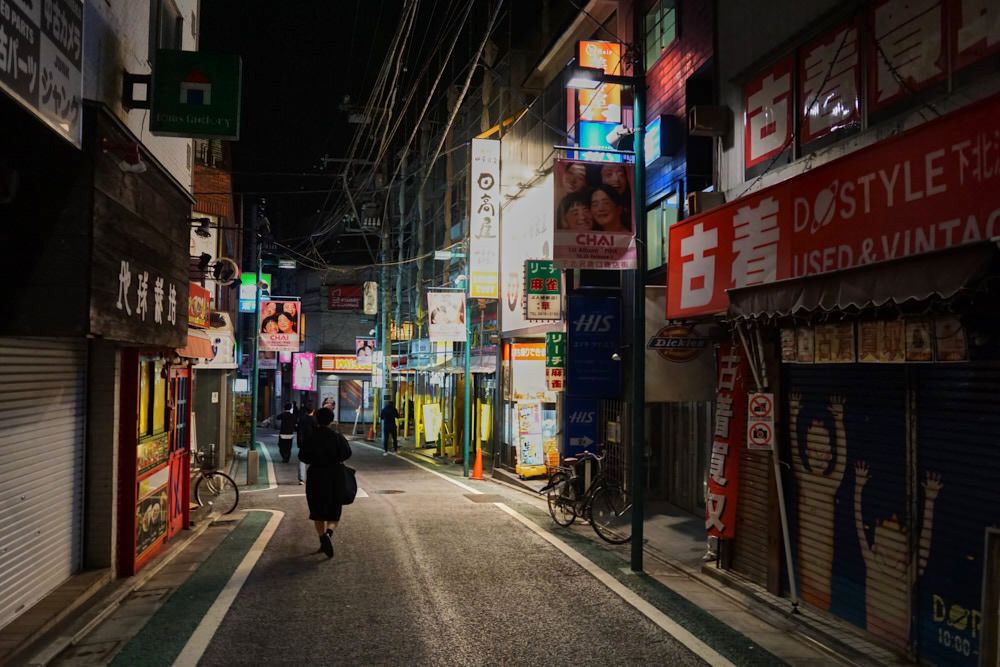 After accidentally sleeping from 4 to midnight Japan time the day after our flight (jetlag is a true fucking problem) we hit MOTHER, a very odd and avant-garde place for some drinks.  Good prices and good cocktails (strong).  A must go place in the neighborhood for a drink.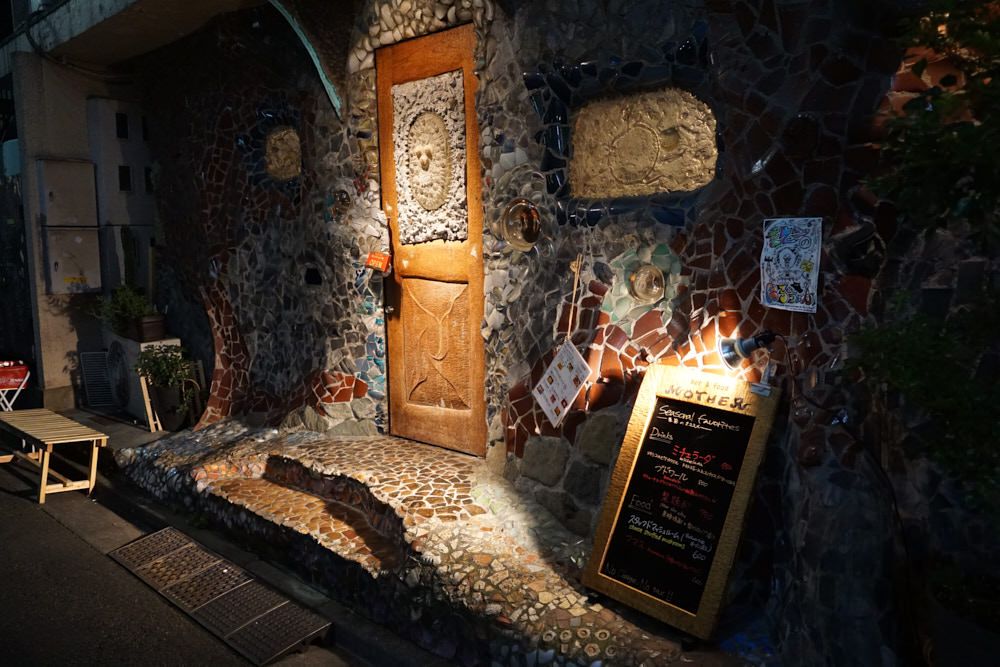 We then stopped by a local hookah place, Shisha ONE Shimokitazawa, that we saw was packed the night before walking to our Airbnb to see if we could meet some locals.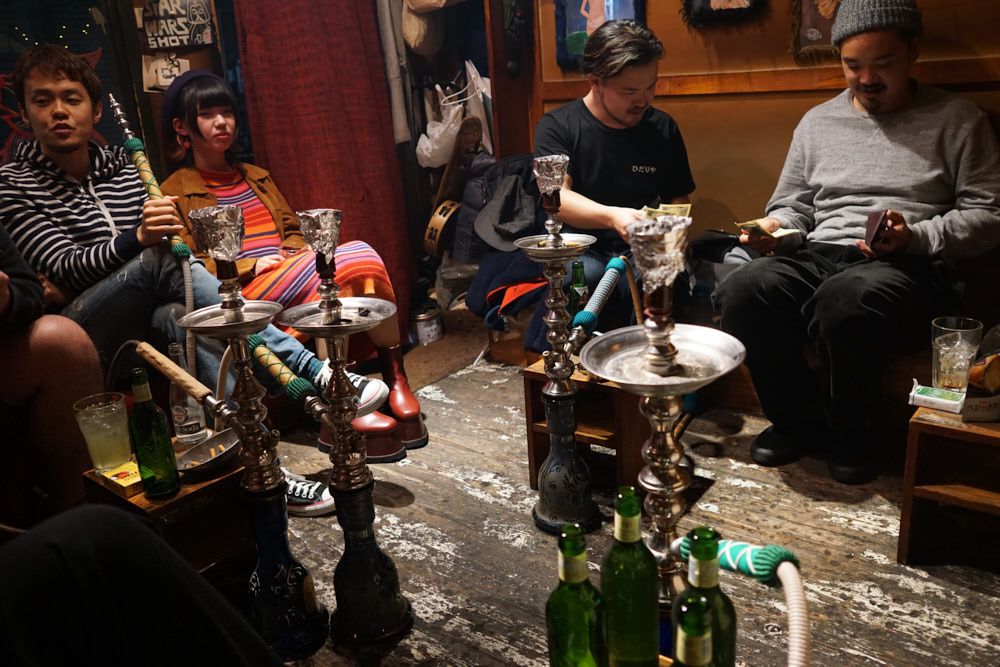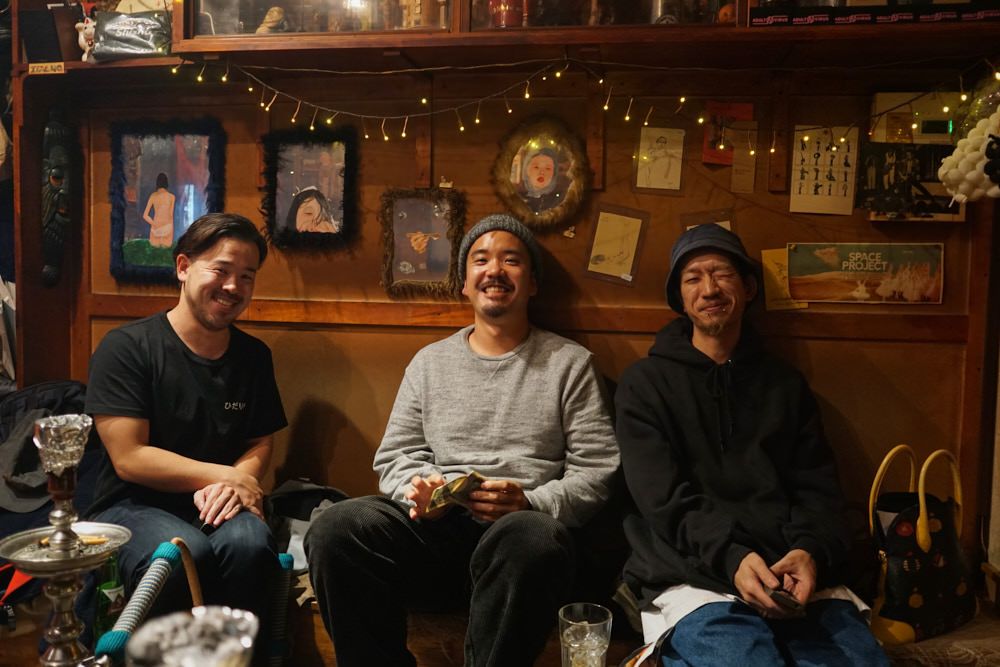 We met a lot of good people here and had a great time — beers are priced well, too.  The owner even hooked us up with a free t-shirt as as souvenir.  All around a great place to hangout until 5AM, which after an unintentional 8-hour jet lag nap can be sweet relief.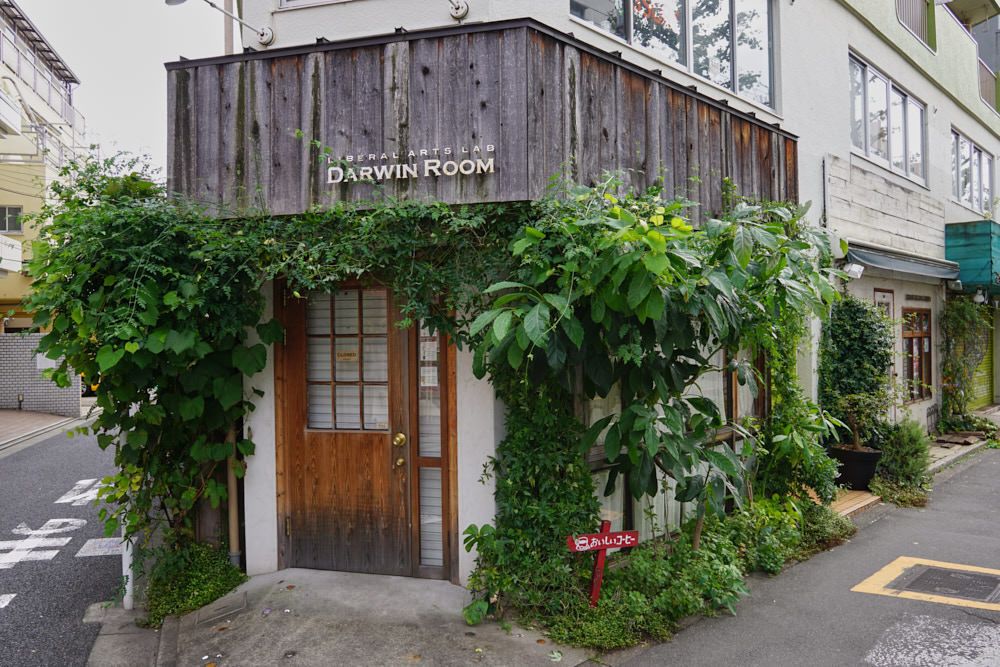 The Darwin Room was an interesting place I had heard of online.  It was described as an evolution museum, it turned out really just to be a store with some taxidermy and prehistoric skulls.  Worth checking out as it's close to other things, but unless you can read Japanese there's not enough in here to take more than 5-10 minutes of your time.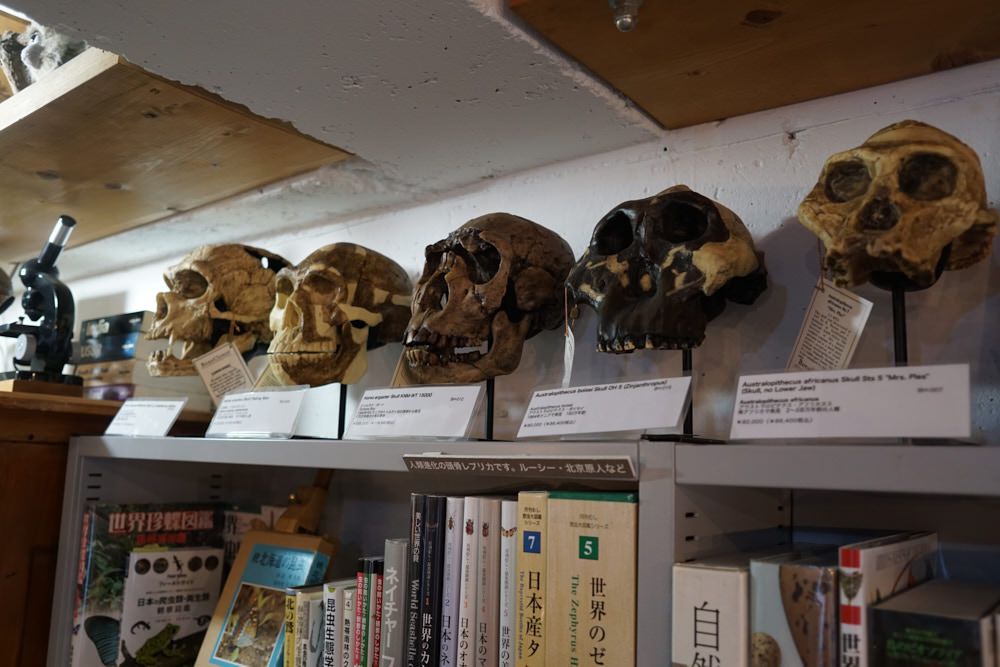 If I didn't already love Shimokitazawa enough, we were fortunate enough (and lucky) to run into the head of Japan's medical marijuana organization, who we talked to for a bit before heading into his head shop, Taimado (taima [大麻] means cannabis in Japanese), which was the only instance of anything cannabis we saw in the country. It's a shame that Japan has brutal and barbaric cannabis and drug laws.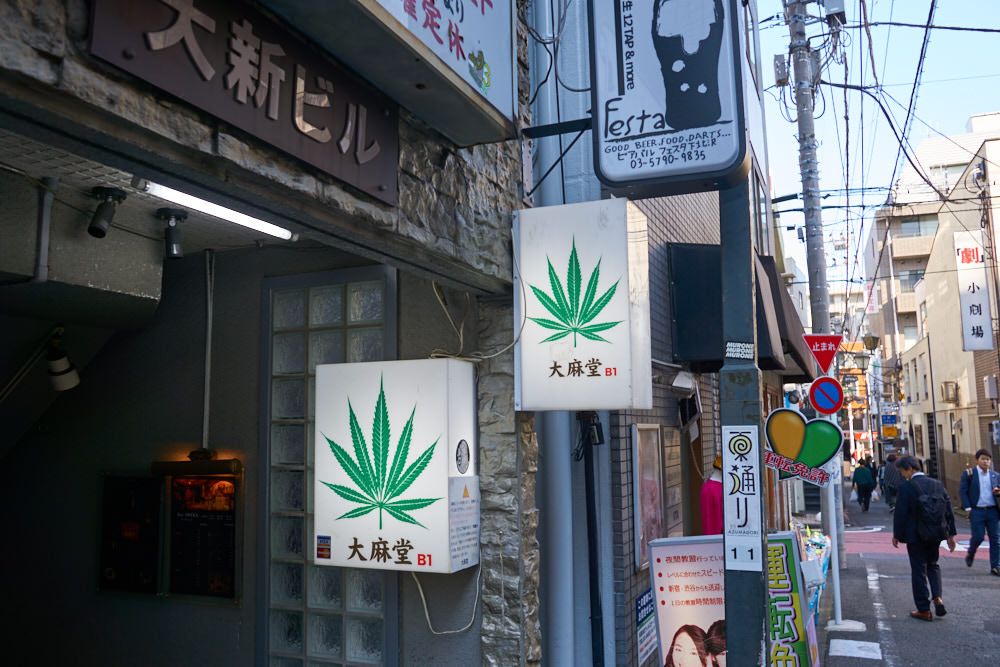 Wanted to grab a t-shirt, but again, clothes are so fucking expensive. Nonetheless, cool to check out one of Tokyo's few stores that has anything to do with cannabis.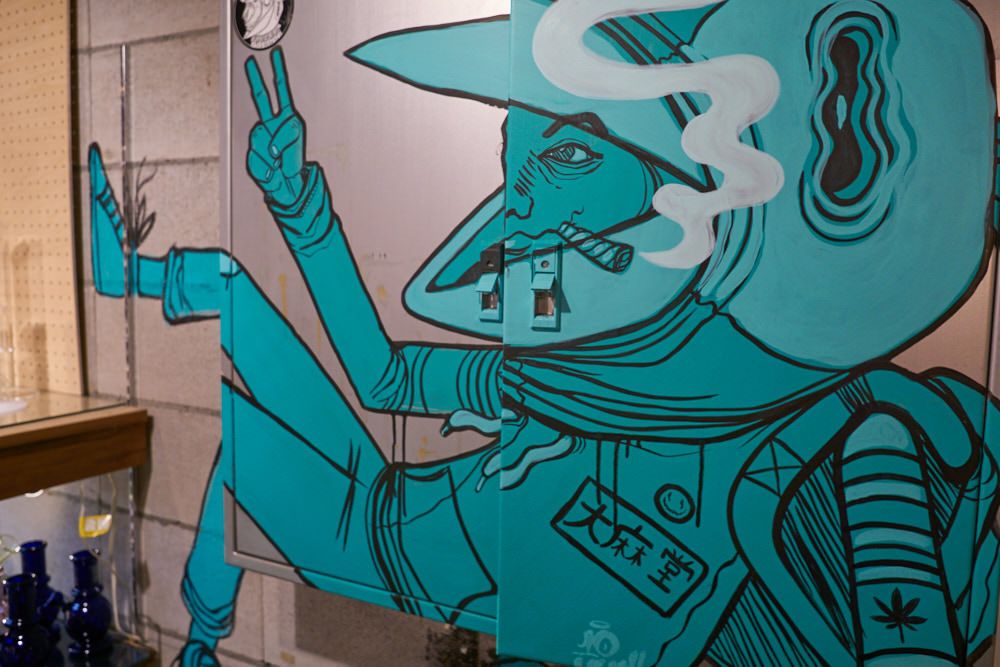 I'm a big sticker/patch/pin collector, so we had to stop inside B-Side Label. It's essentially a giant chain sticker store, featuring all types of proprietary designs and collabs.  A little pricey and some of the designs are too cutesy or kawaii for me, but most are pretty sick – I grabbed a Shin Godzilla one among others.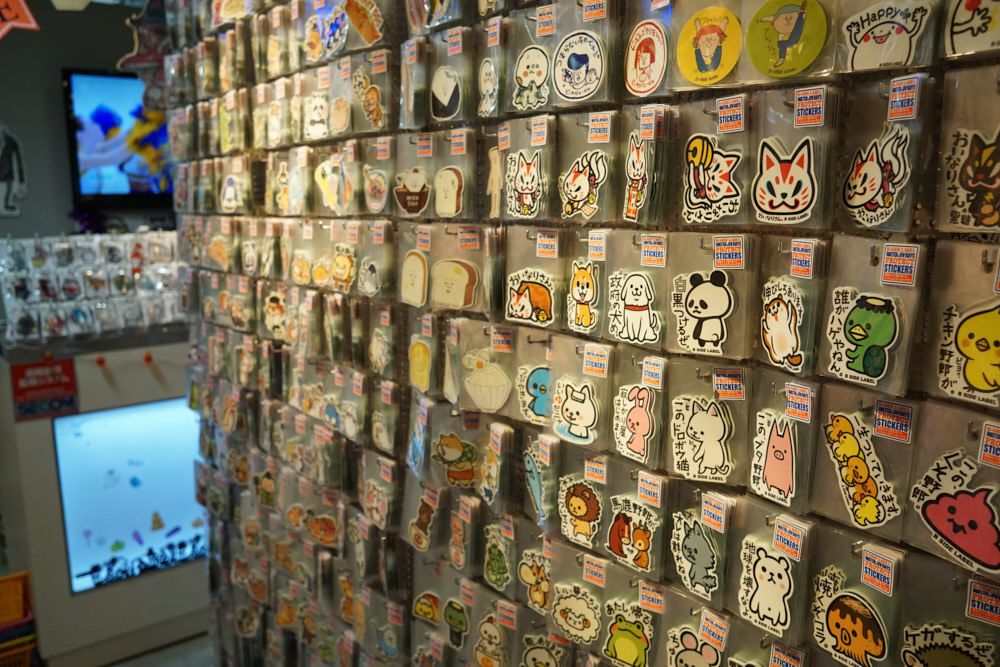 I was very excited to learn the infamous Chi-Chi's, a true icon when it comes to the Grateful Dead and the culture behind the band, was also a short walking distance away on the outskirts of Shimokitazawa.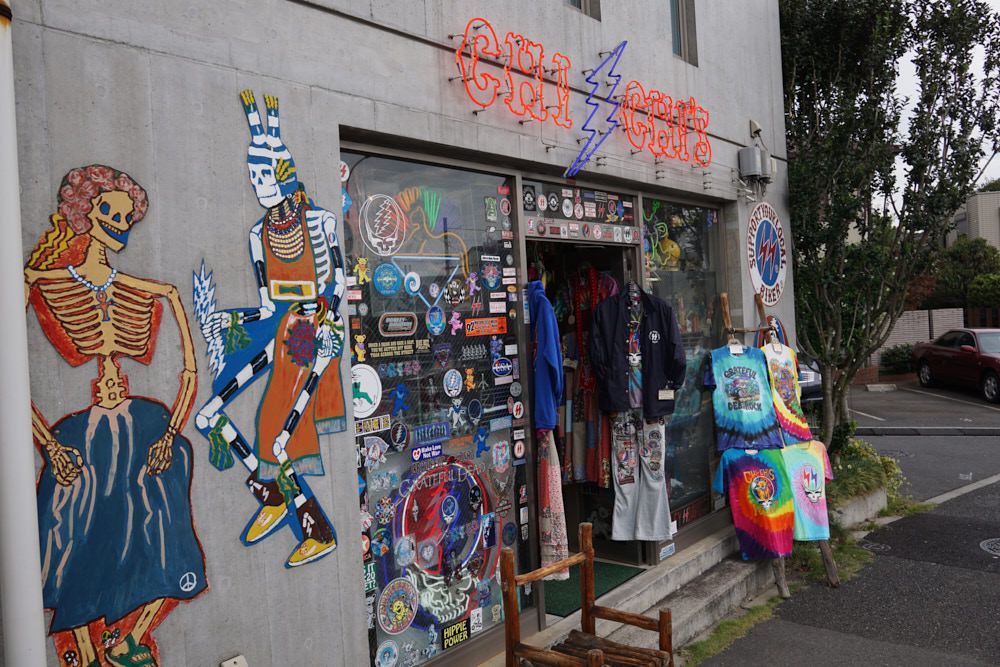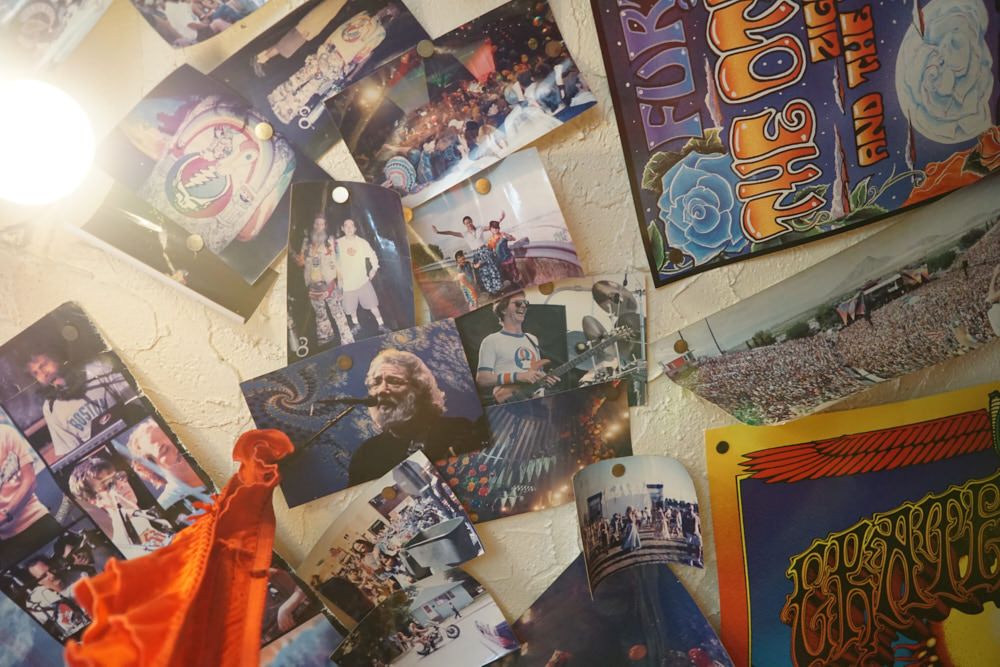 It is a truly fucking awesome experience, both Chi-Chi and his wife are very nice people, and the shop is absolutely amazing.  Some of the coolest custom Chi-Chi's shirts, tie dyes printed on Liquid Blue tees just like the official Grateful Dead shirts have been for decades.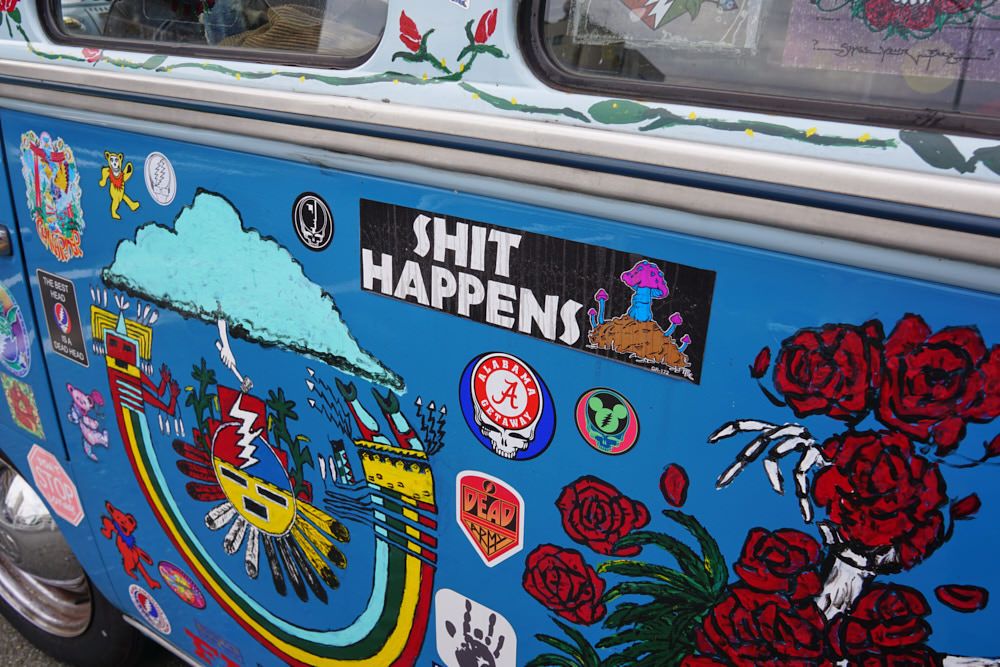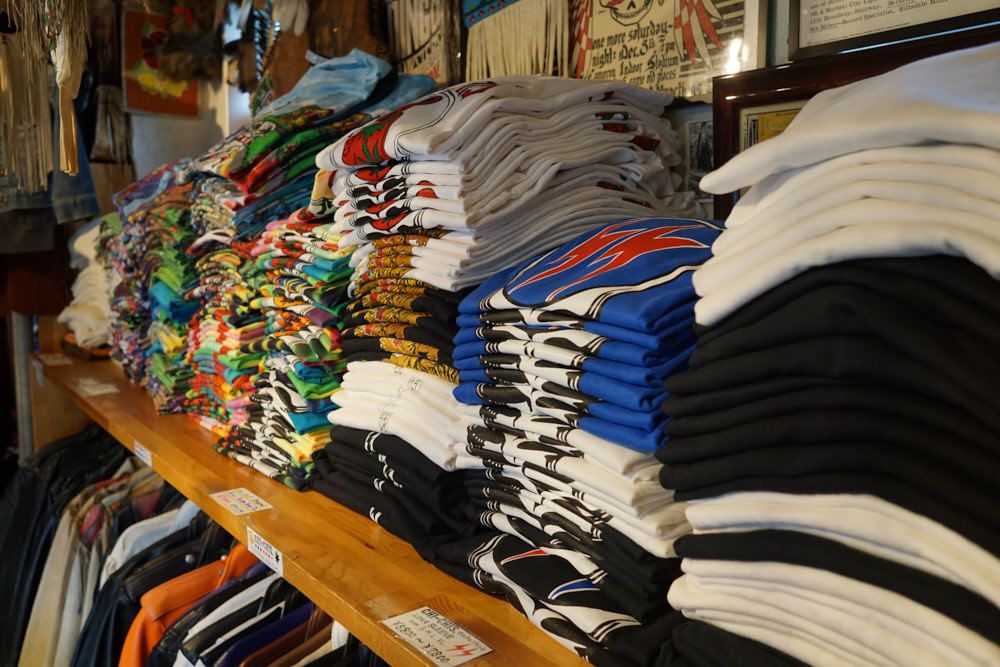 An absolute must stop if you're a deadhead or have any interest in the band or counterculture at all – and get a picture in front of the mythical VW bus that Chi-Chi's is famous for.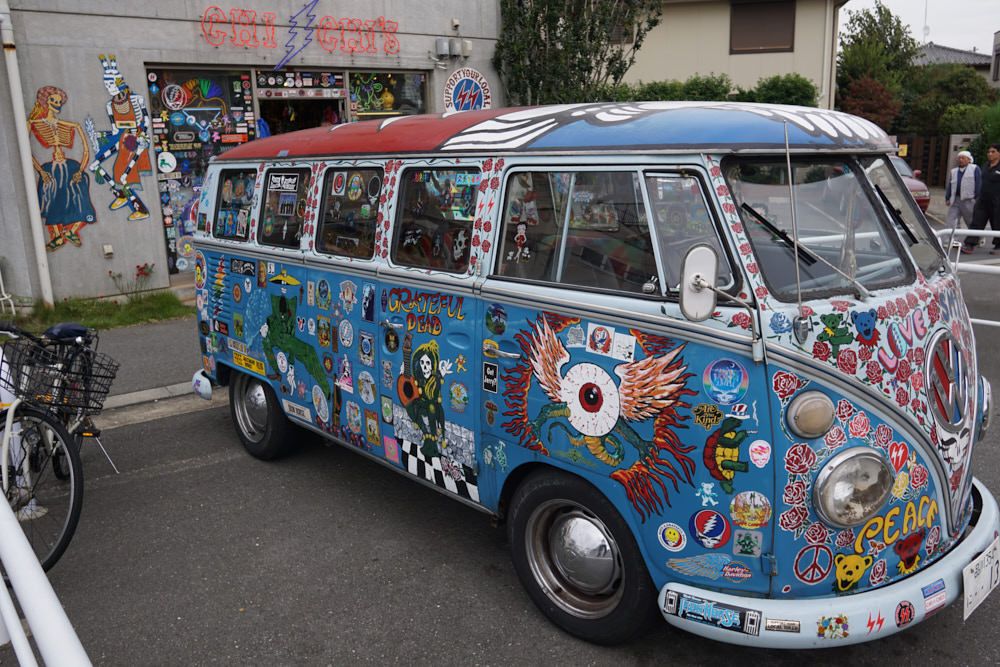 Even though I have only experienced Tokyo for about 5 days, I feel like staying somewhere like Shimokitazawa would be the only way I would want to rest my bones at the end of the day.  With how easily navigable and accessible Tokyo is via train, I think it makes more sense to stay somewhere a little more homey that still has plenty to do.