Something interesting that the Grateful Dead has given me is the feeling of familiarity even when places are unfamiliar.  
When Dark Star Orchestra announced their Europe tour in honor of the 50th anniversary of the Grateful Dead's infamous 1972 tour through Europe I was immediately enamored with the thought of seeing a few shows in a foreign country.  My partner and I were wanting to travel to Europe this year as well and the dates matched up perfectly with a finale in Munich for Germany's globally infamous Oktoberfest celebration.  More from the Germany trip here!
I was able to attend the Berlin and Munich shows and both were packed.   Each venue was perfect – Astra Kulturhaus in Berlin was exactly what I expected of a music venue in Berlin, tucked away in an old-looking building with the right amount of seediness one should expect from a music venue in one of the world's most infamous late-night music scenes.  Muffathalle in Munich was probably twice the size of Astra in Berlin and located in the "music district" of Munich.  A little more proper of a venue but on a much larger scale.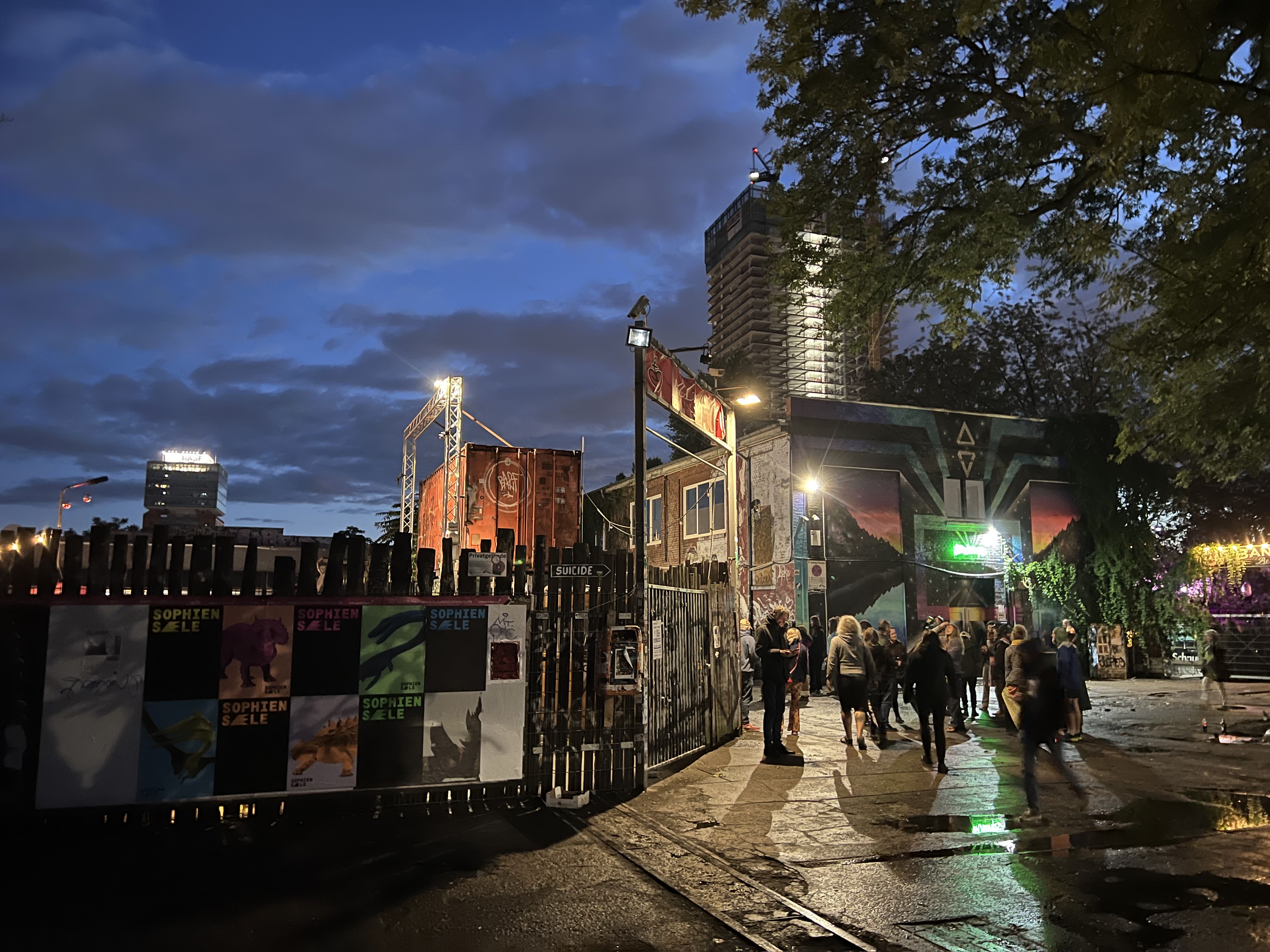 I'm not one to "review" shows.  I think seeing and hearing a show is such a subjective experience it doesn't make sense to try and break it down into something people can consume via dialogue accurately.  I've tried and it always comes out sounding so generic: "This song was great, they killed it, I liked the guitar", etc.
Having said that the band absolutely nailed both performances and felt very true to the vibes given off during the Dead's infamous Europe tour in 1972.  I listened to a lot of the '72 shows prior to our trip to prepare for the performances and DSO absolutely nailed it.  Of course, Rob Eaton is going to continue to be Bobby's kindred spirit in sound but the entire band was spot-on throughout both shows.  Jeff was able to play Jerry's Alligator guitar (Jerry got the Alligator sticker from Germany on this tour actually) – shout out to Big Steve for letting everyone at the Zach Nugent show on 4/20/22 know that.  Lisa only sang in Berlin and sat out the Munich show – I know Donna wasn't a part of the entire '72 tour but would have loved to see and hear more Lisa the next stop in Munich.
The German people were incredibly nice and interested to talk.  Getting an insight into how Germans view the Dead and the culture they created was exactly what I was hoping to get from some pre-show and set break chats.
I am beyond sold on traveling internationally for a band you really love.  Traveling in general, especially intercontinental, is one of the things in this life I enjoy the most.  Pair that with another existentially rewarding experience and it doesn't get much better – I've got a feeling I'll be on the next Billy Strings tour in Europe.