The last couple of years my immediate and close extended family have made trips up to Yellowstone in February. While we usually ski one day (snowboarding is fucking HARD, btw) and relax another (reminder how dope hot springs are), the main attraction each time is the snowmobile tour throughout the park.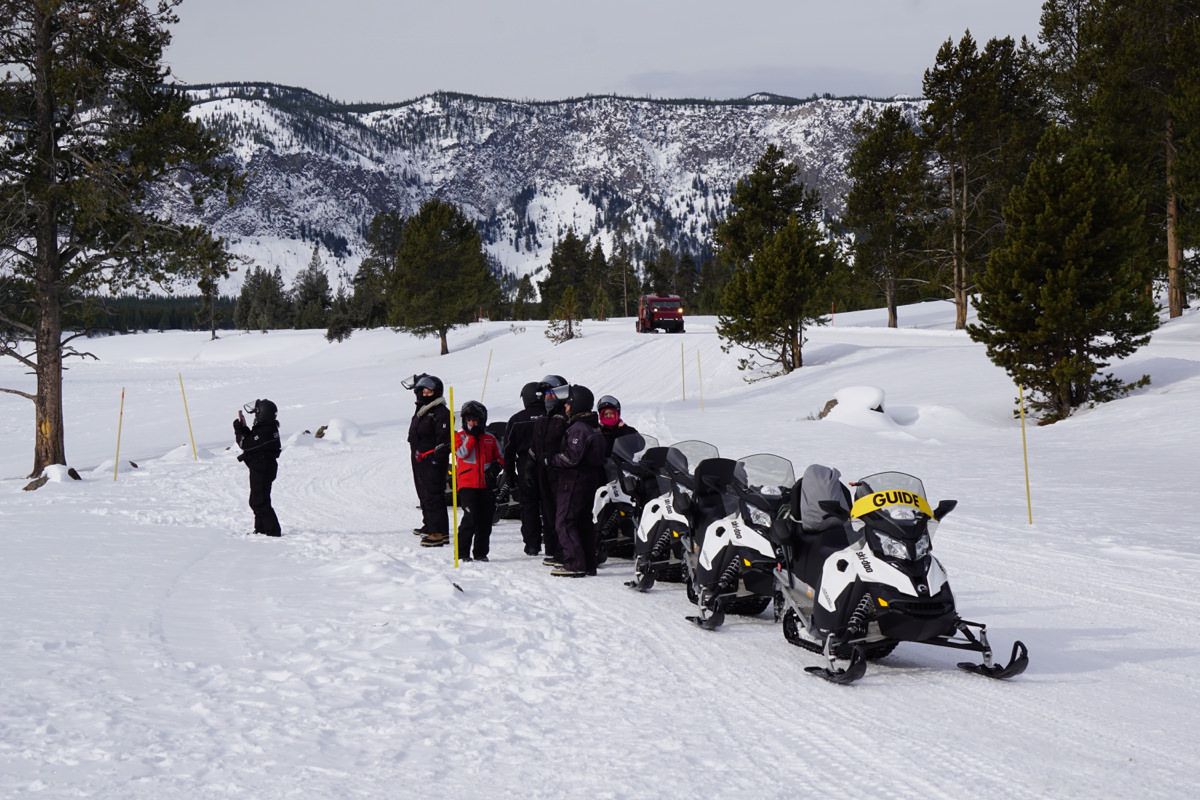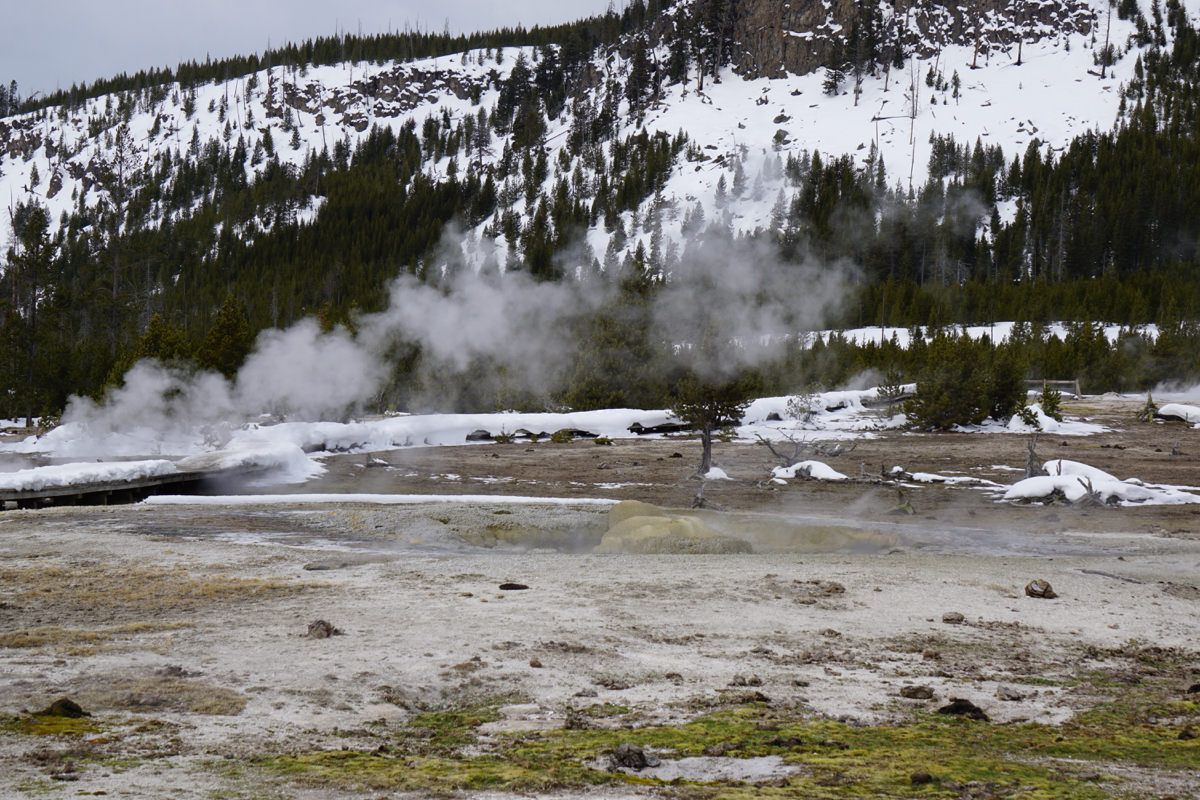 While Yellowstone is apparently a clusterfuck in the warmer months with bumper-to-bumper traffic through the park, the winter is much more accessible as long as you're not scared of the cold. The world's first national park is still very well in full swing, just with less people and some potentially more interesting wildlife encounters and frigid looking landscapes.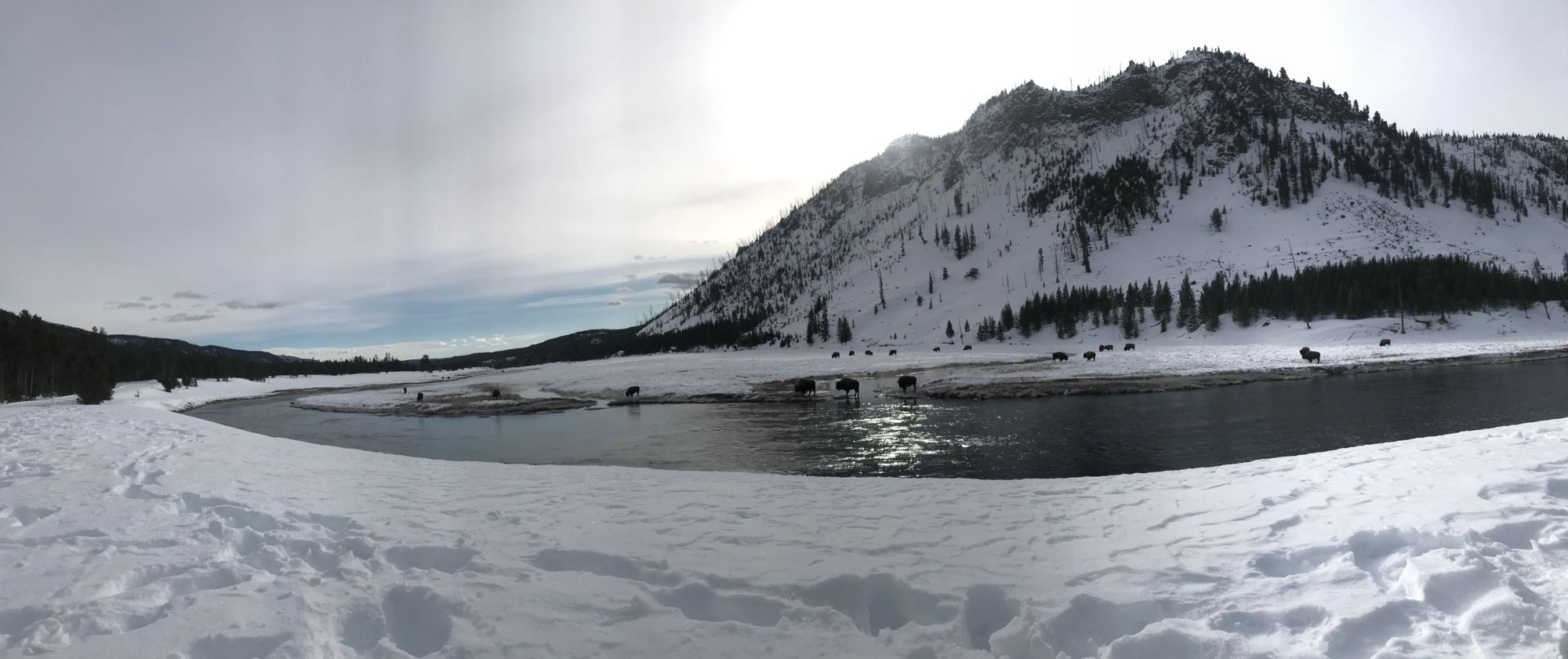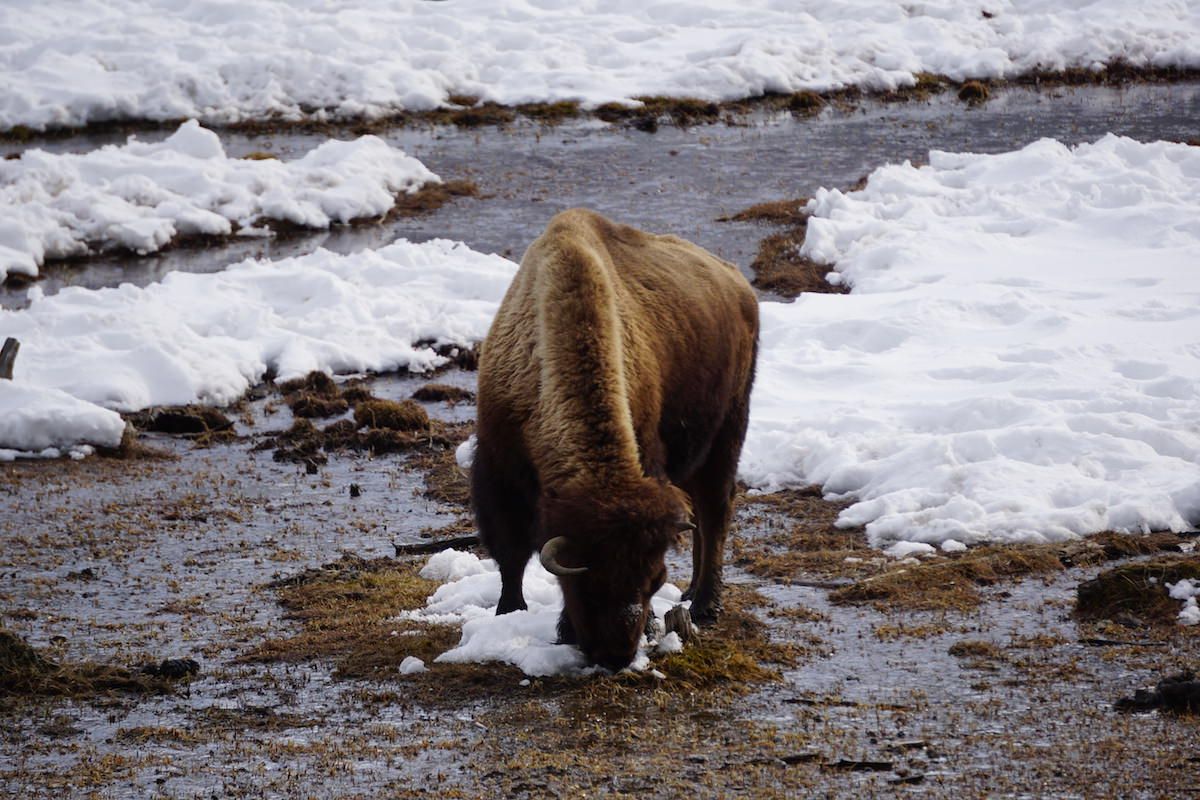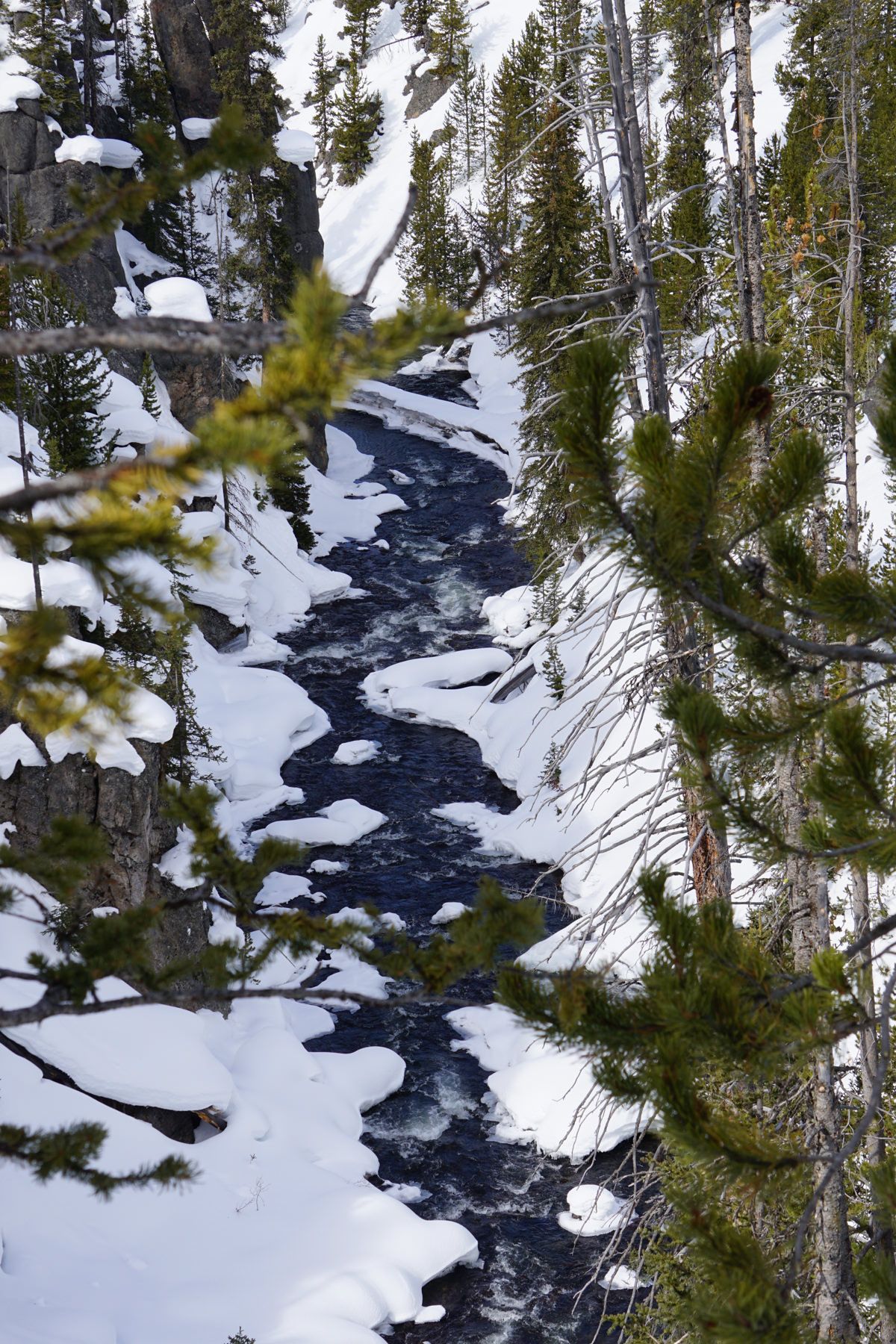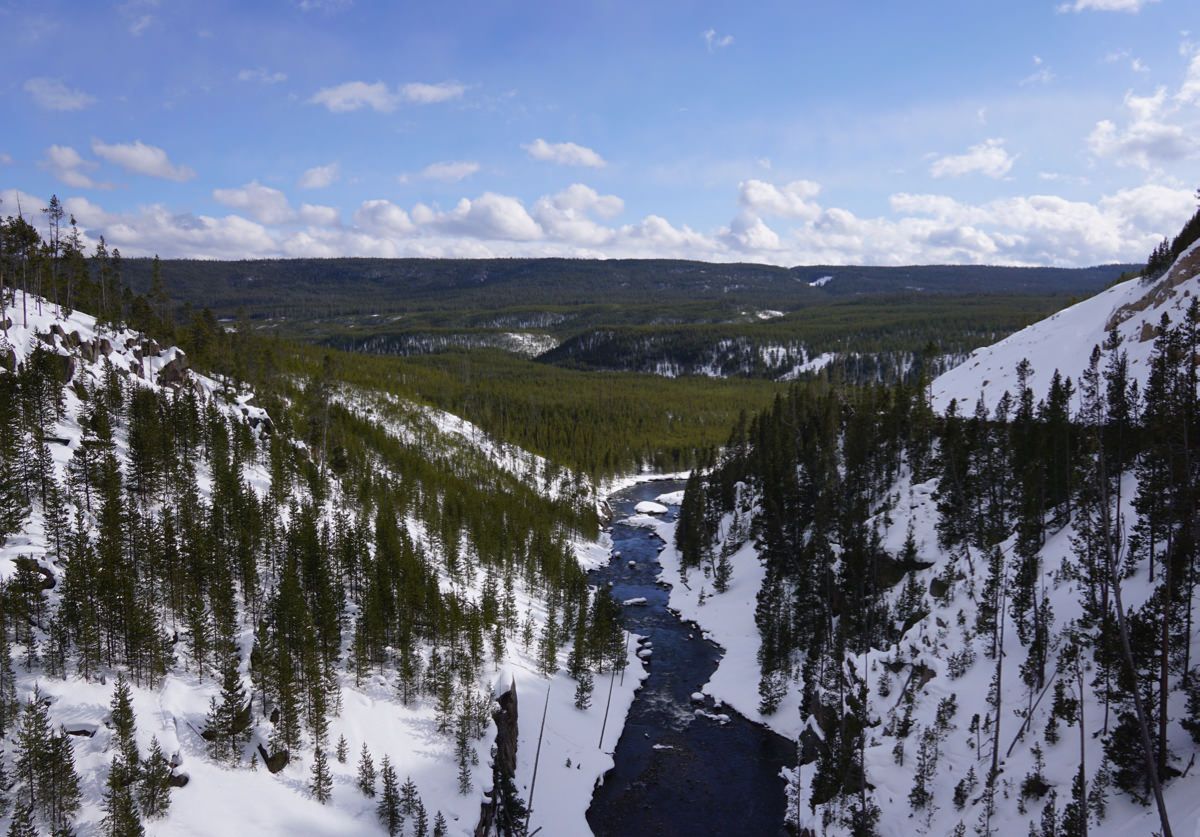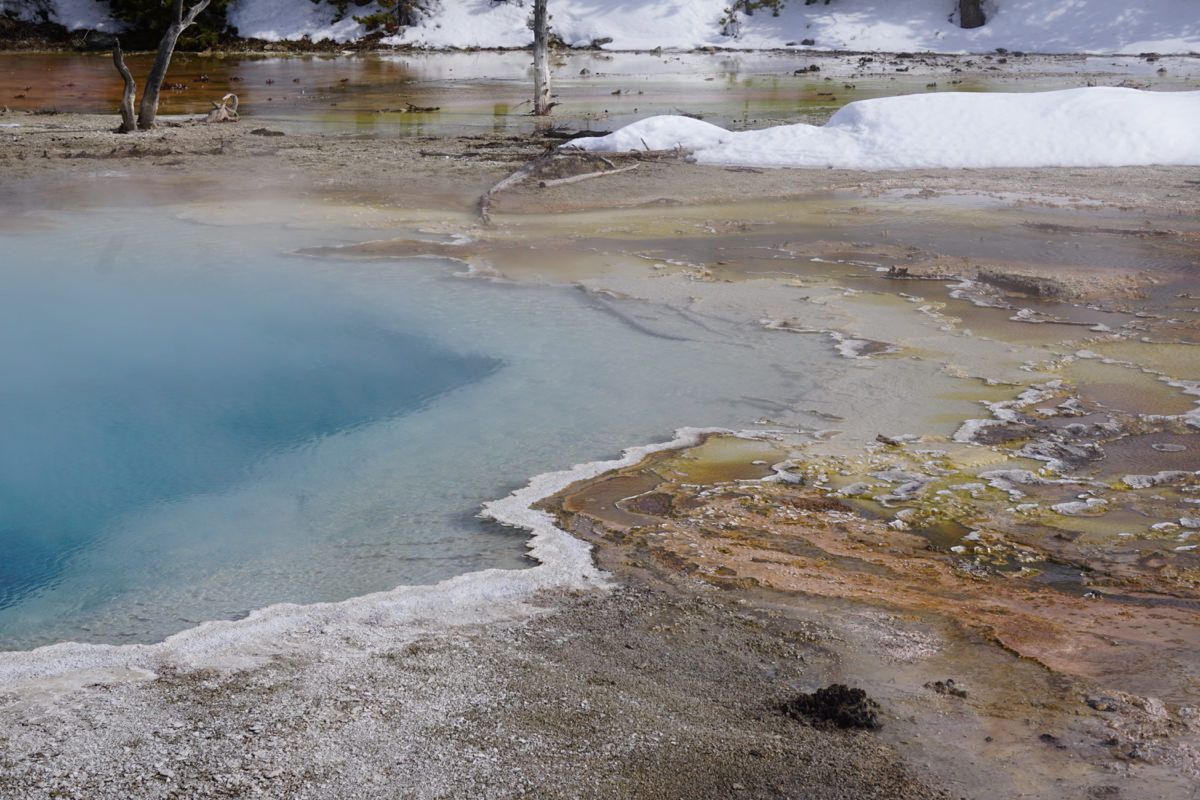 We flew into Bozeman, Montana (most people who visit the northern end of the park do) but stayed in Big Sky, Montana, about an hour south of Bozeman. A nice, very wealthy looking ski resort (I assume they all are), Big Sky is a great basecamp for Yellowstone and general southern Montana activities. Most snowmobile tours leave from the town of West Yellowstone, a very small, blue collar town that's only industry is tourism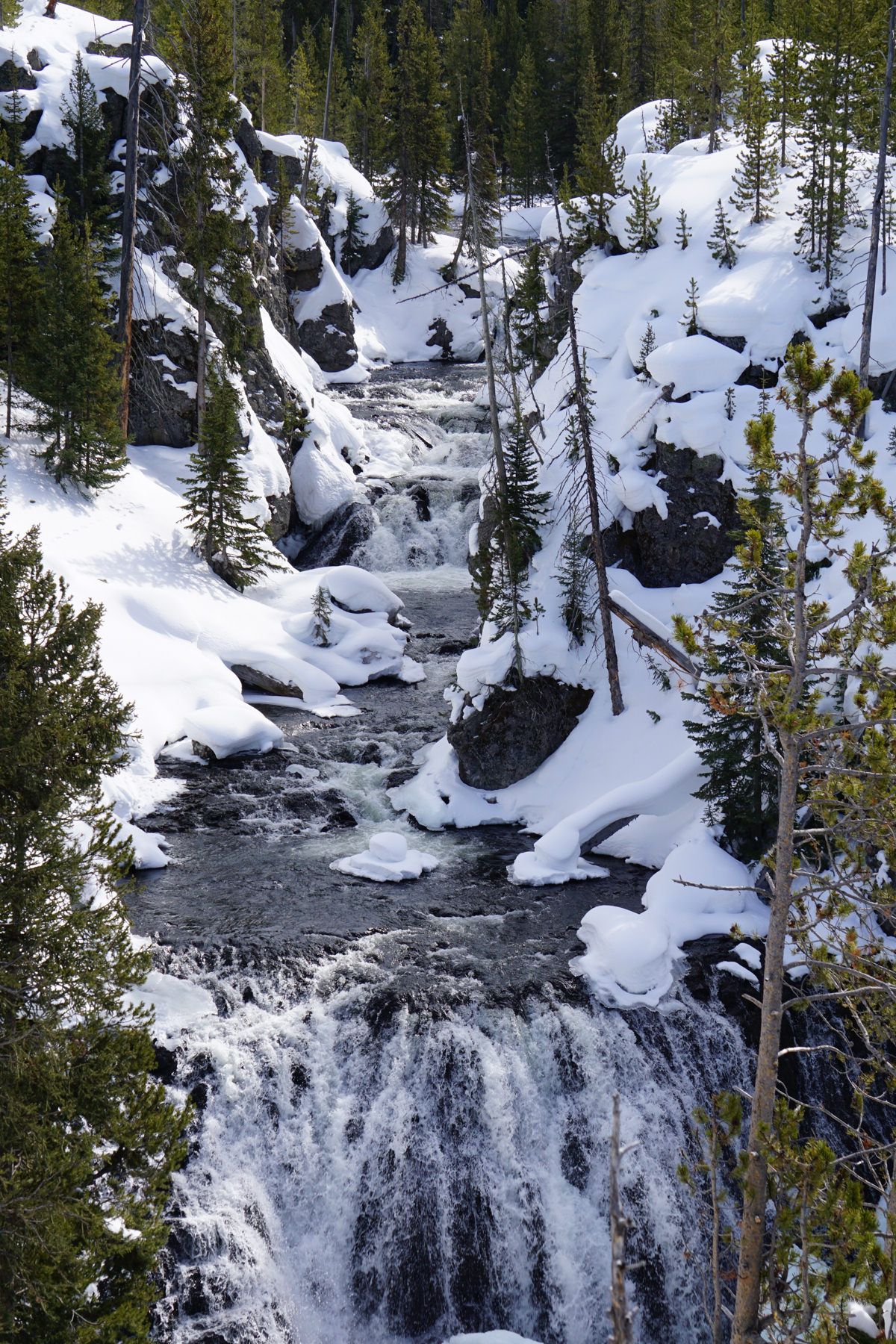 Most snowmobile tours will start here and take similar routes (with varying optional side paths) with the half-day goal of reaching Old Faithful, the infamous geyser that erupts every few hours or so. While each time I've though Old Faithful was a little underwhelming, it's nonetheless still cool to see one of the park's main attractions.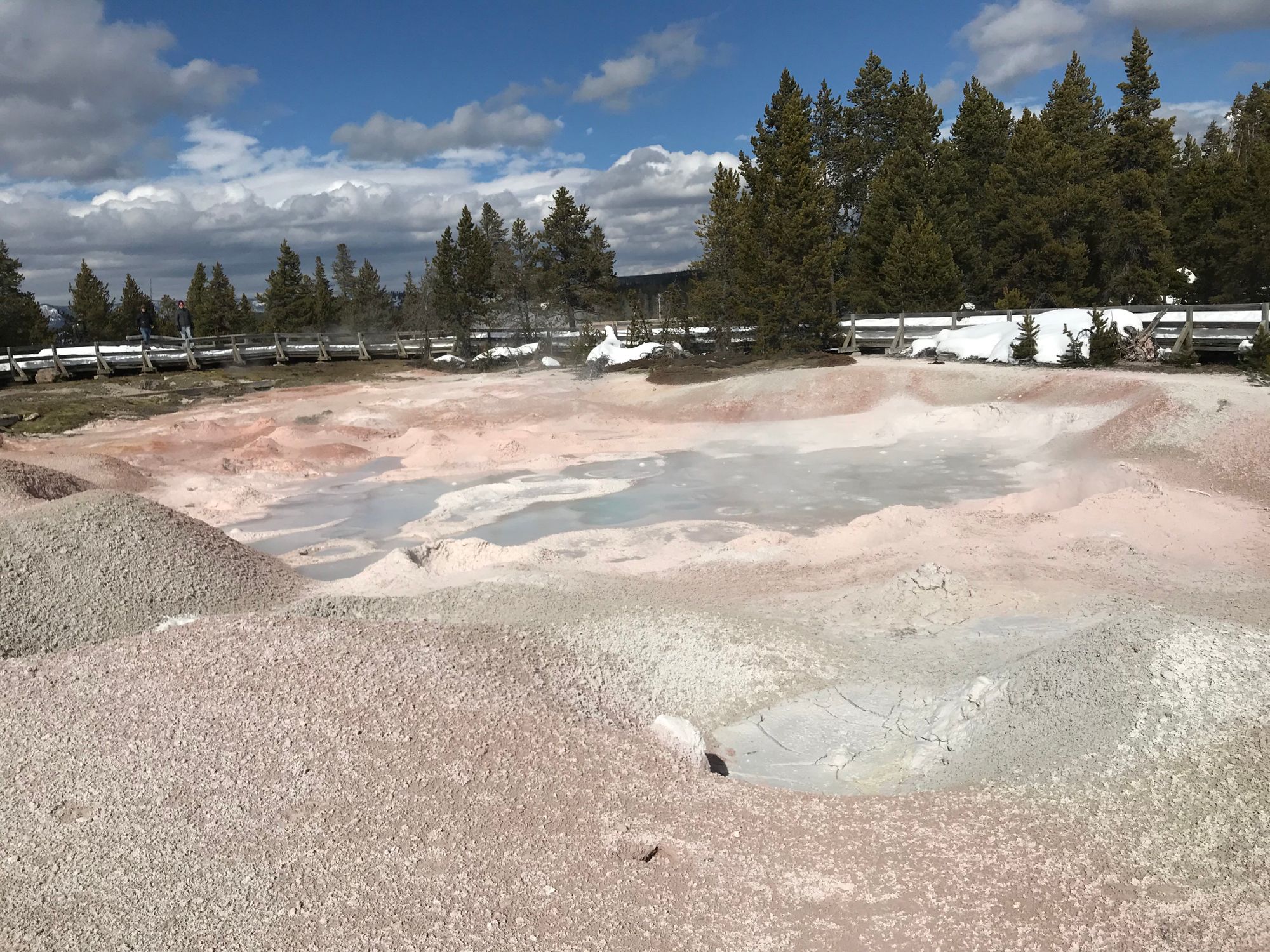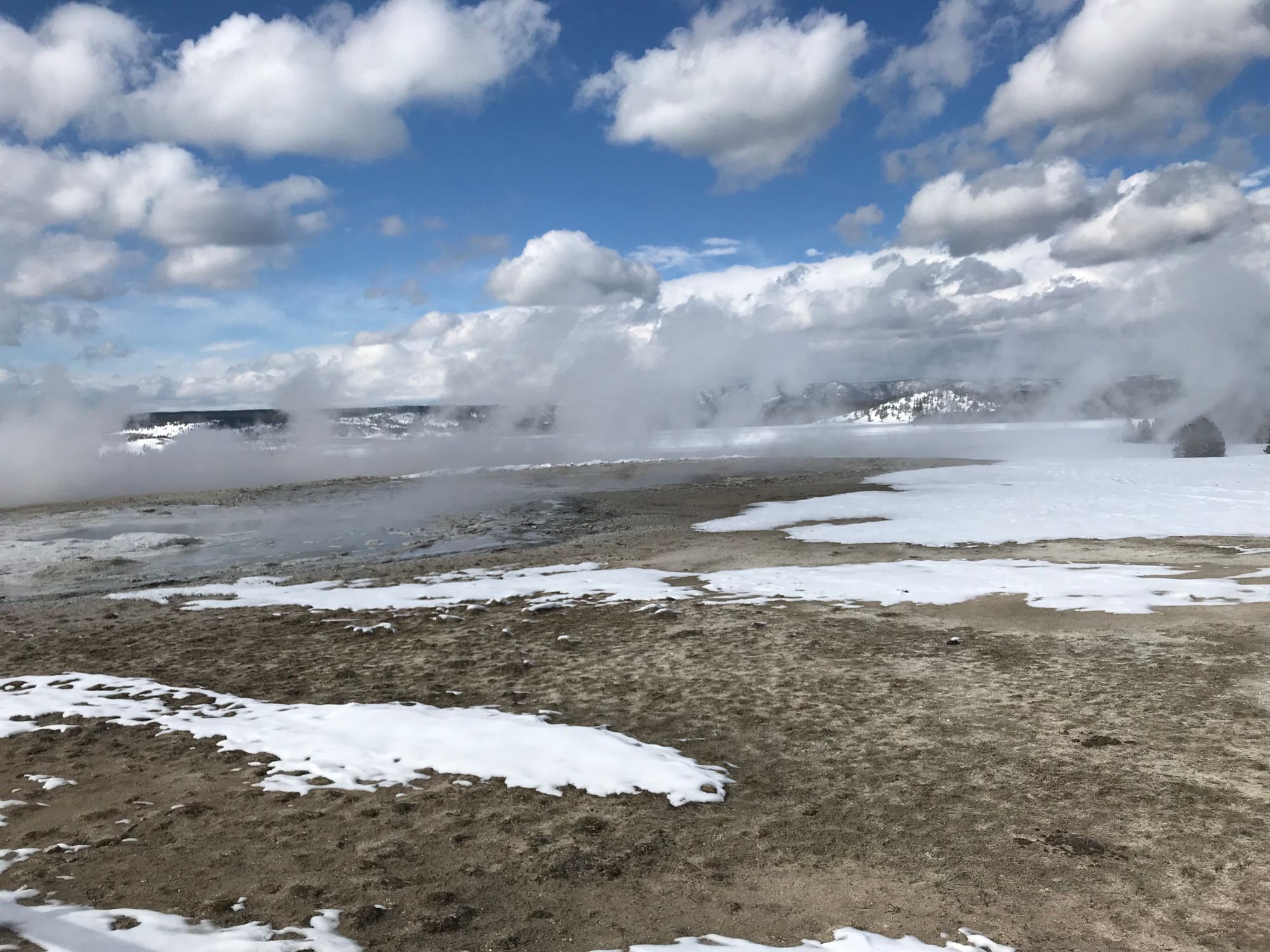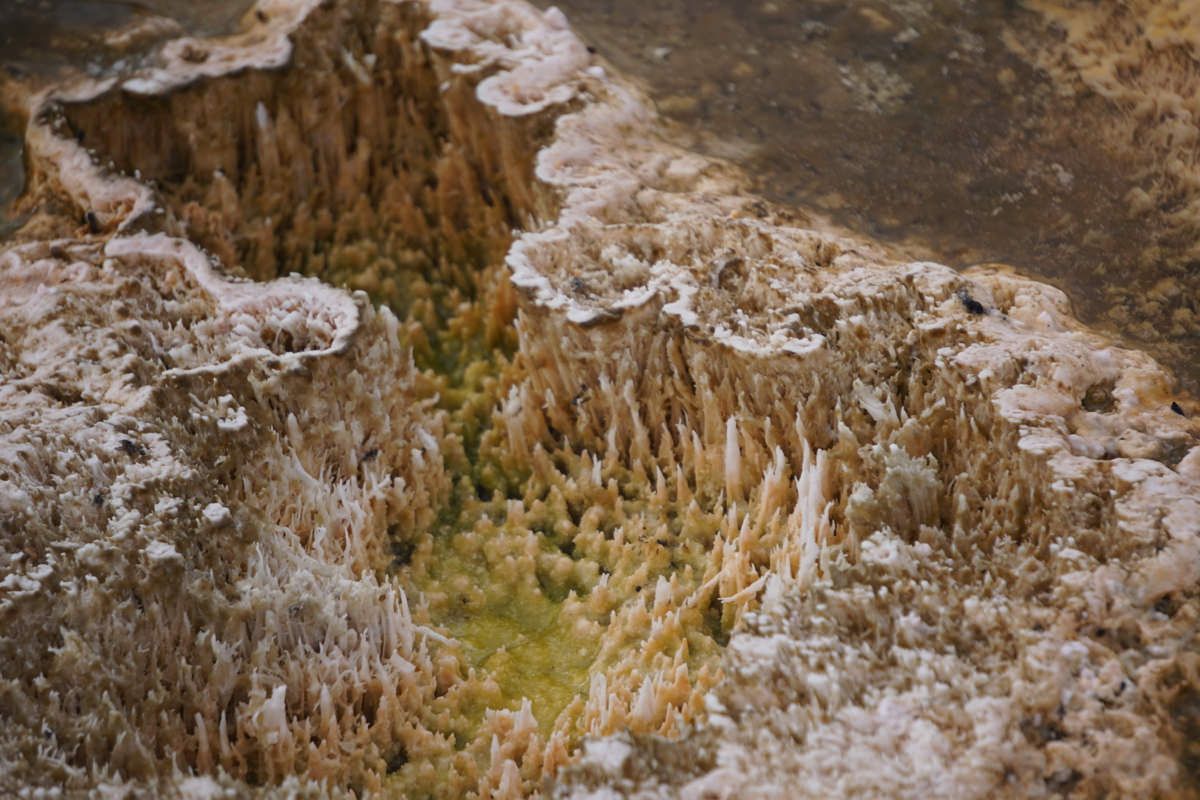 The real attraction to the snowmobile tours for most is simply the proximity you're able to get to bison herds, as well as just observing and admiring what Yellowstone has to offer – just snow covered and in the middle of winter.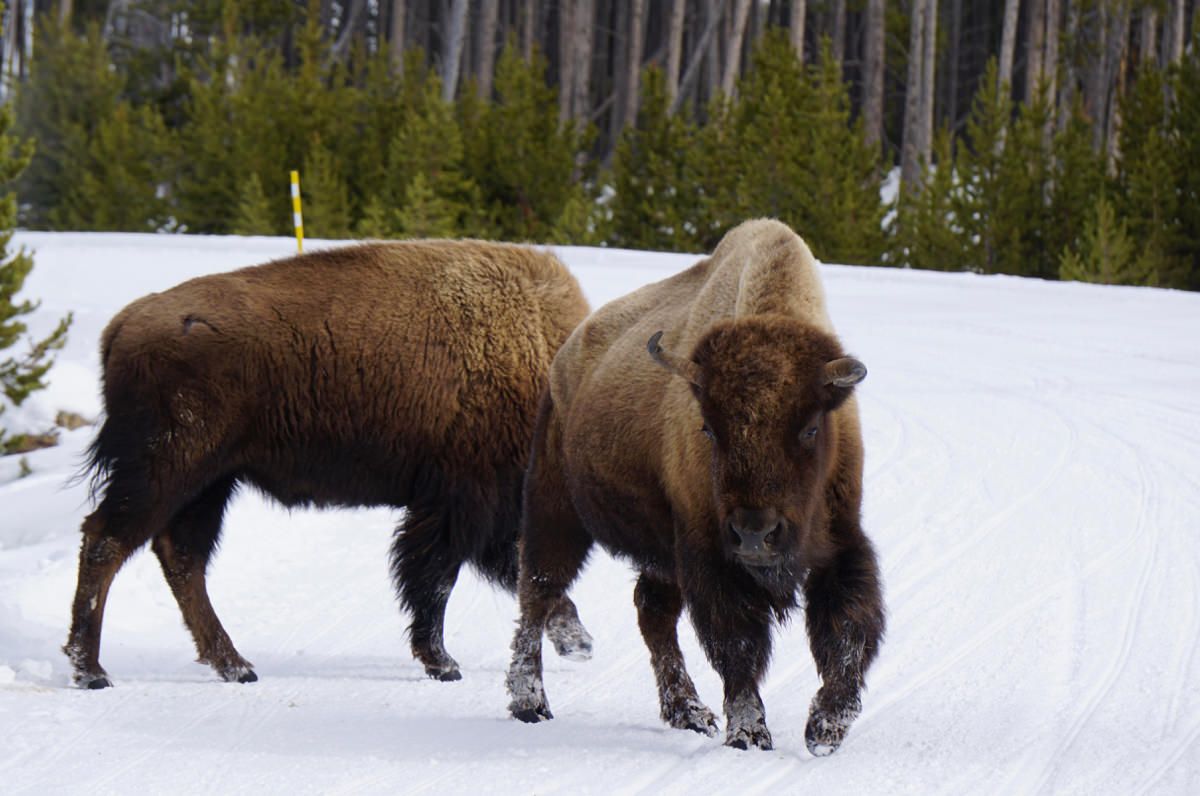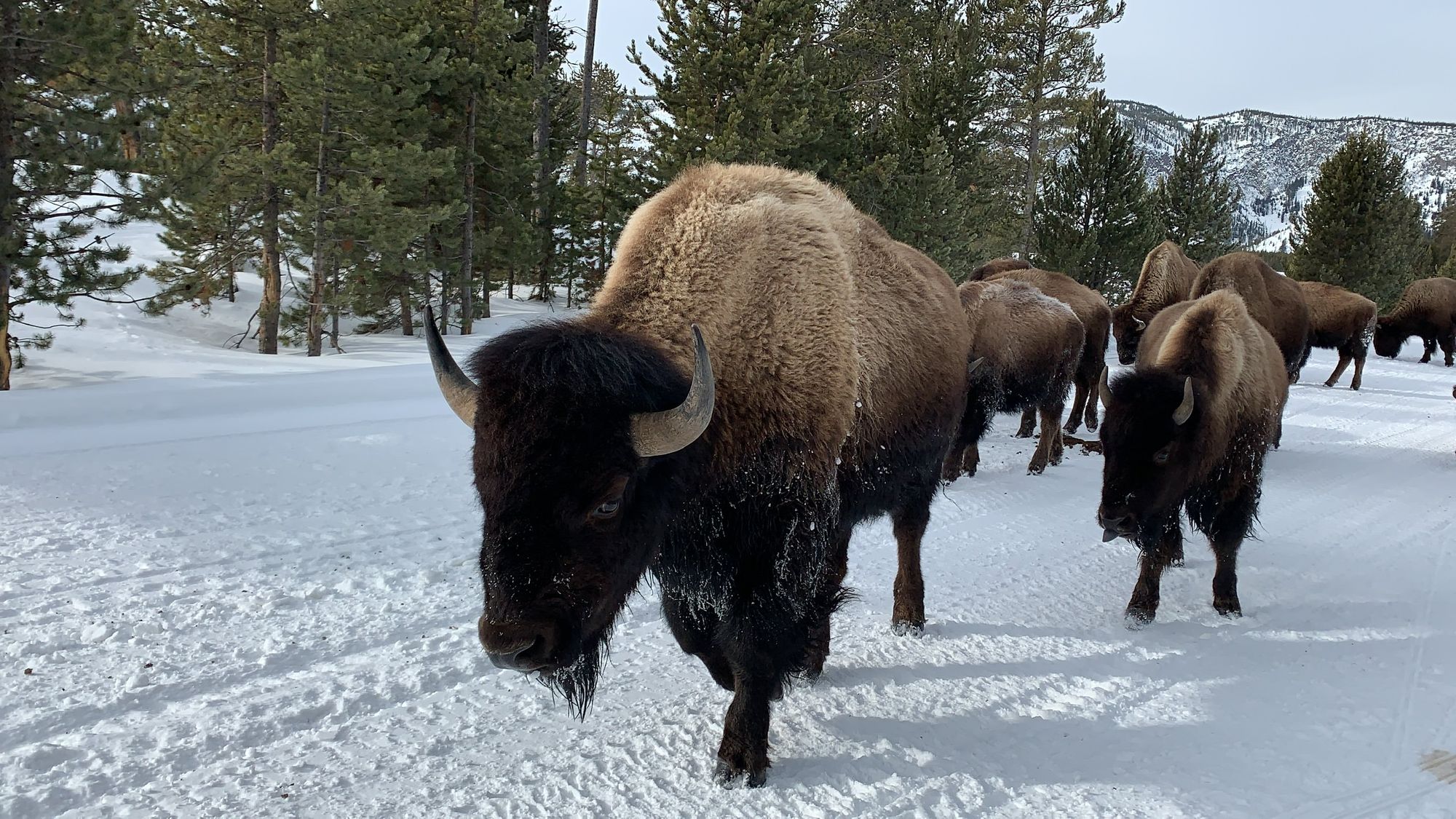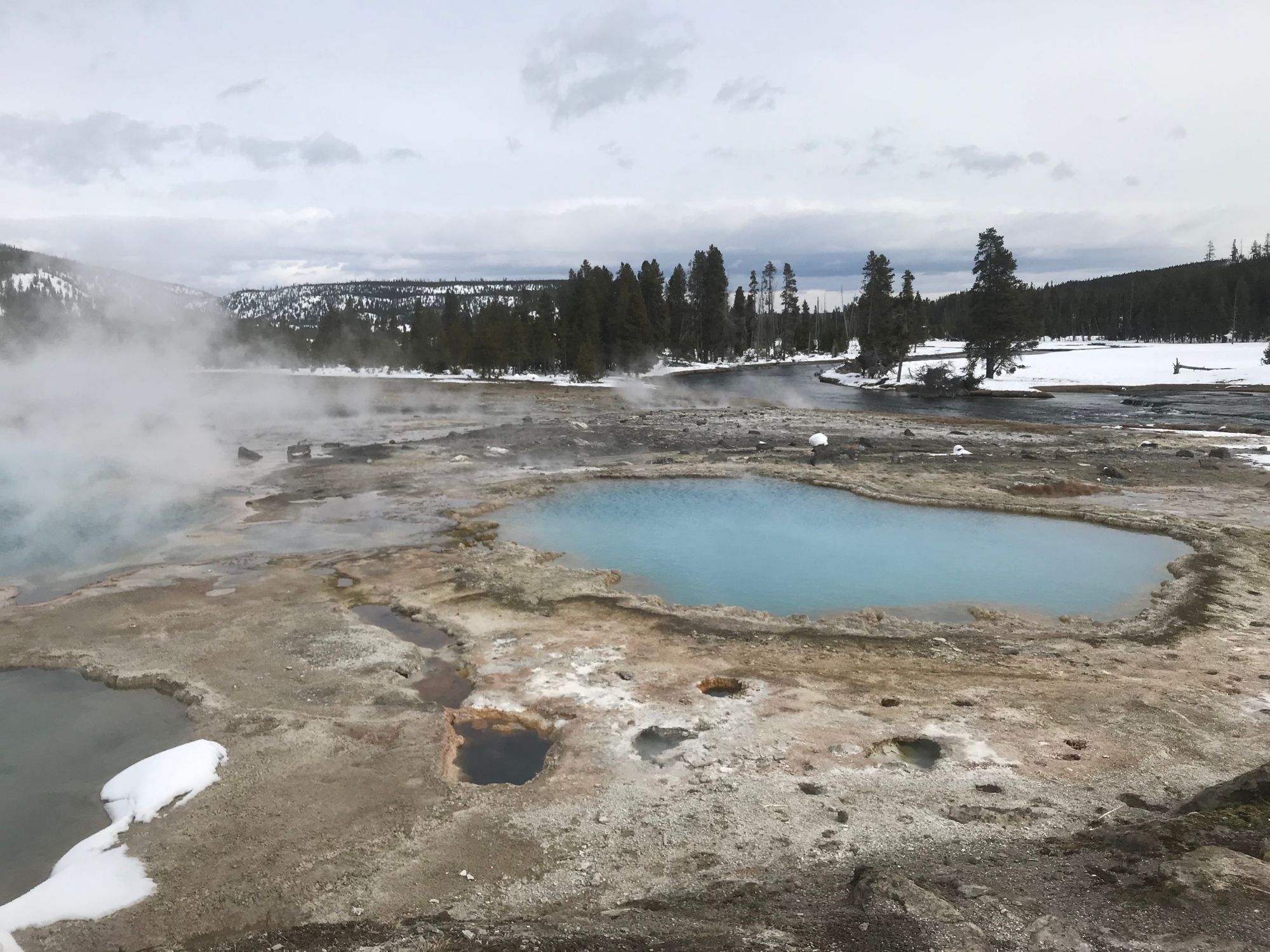 While it didn't deter the bison at all, the wind was abnormally high on the day we were there. That meant a lot of other wildlife were hunkered down. We got a short look at a bald eagle struggling to keep flight, but that was it sans bison. The previous year we saw foxes and elk, but not this year.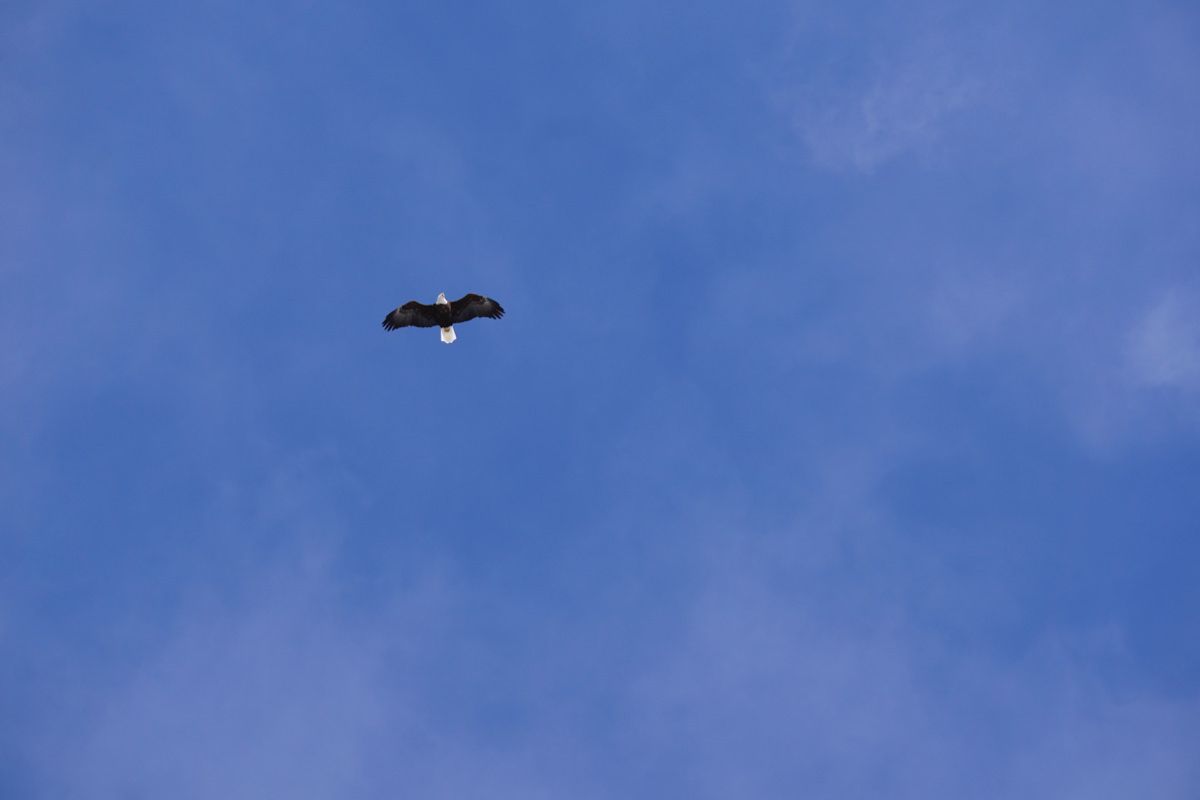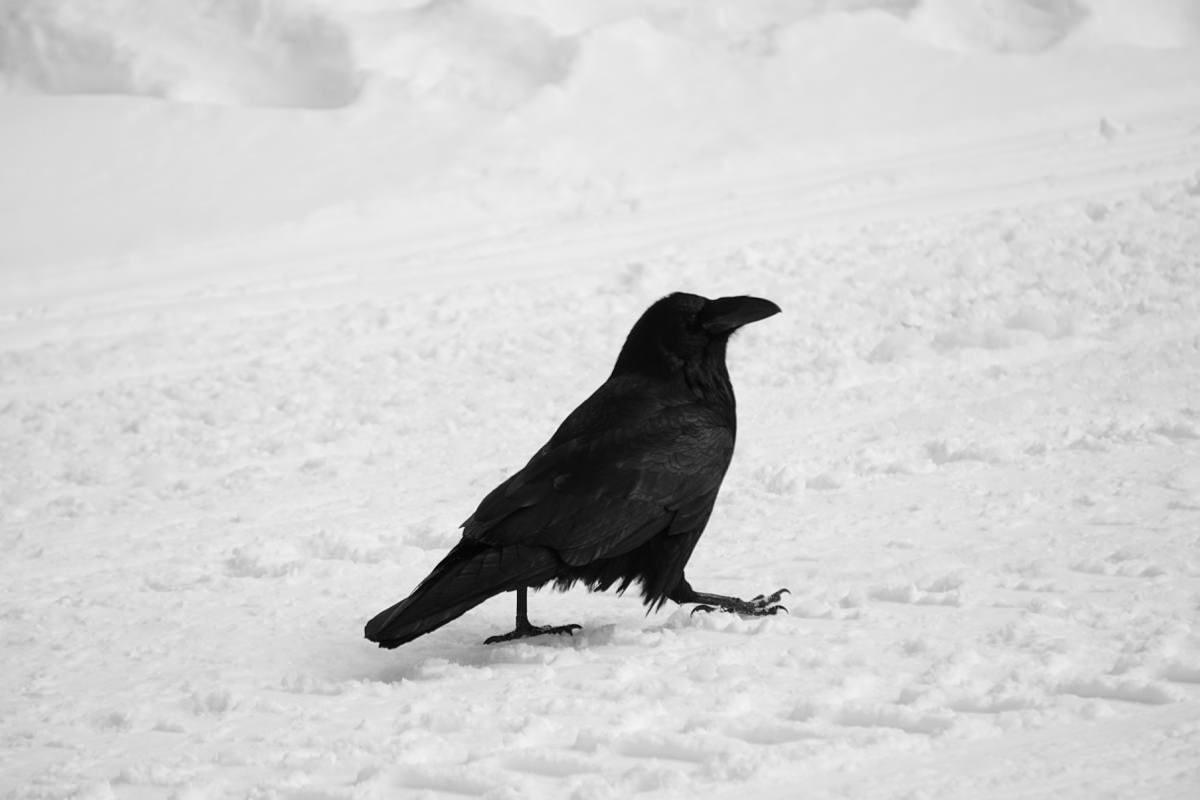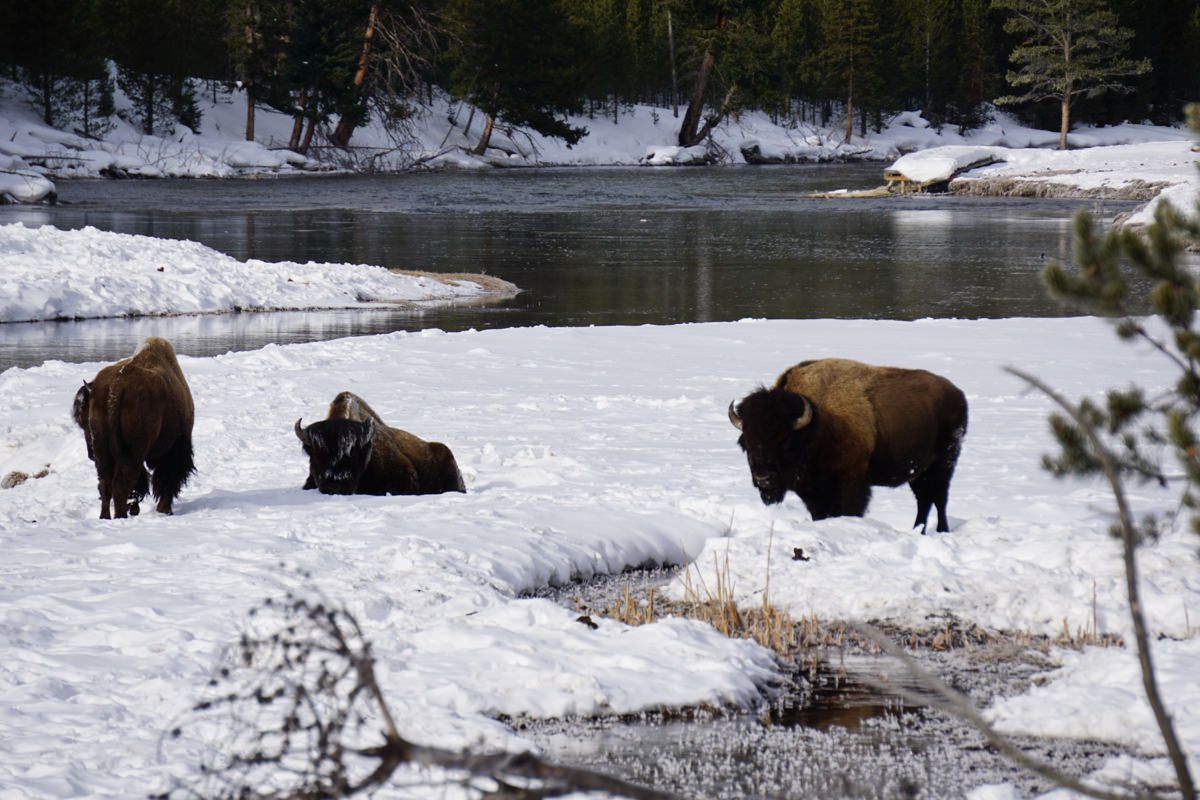 While there's not too much else to say (other than you should 100% visit Yellowstone in the winter and 110% go on a snowmobile tour), Yellowstone is no doubt a must-see for anyone not only interested in the outdoor activities the park has to offer, but travelers in general who just love to see some of the world's most unique and impressive nature landscapes.