DesignerCon, or DCon as it's more colloquially known, is an annual convention in the Los Angeles area featuring essentially any type or medium of art or tangible creations you could think of.  Having said that, my main reasoning for attending was to check out the sofubi (Japanese vinyl toys) — many of which are usually only available in Japan sans special gatherings like Dcon.
The DesignerCon team was nice enough to provide me with a press pass after applying, so much appreciation to them for allowing me to come check things out for the first time.  Will definitely be back next year.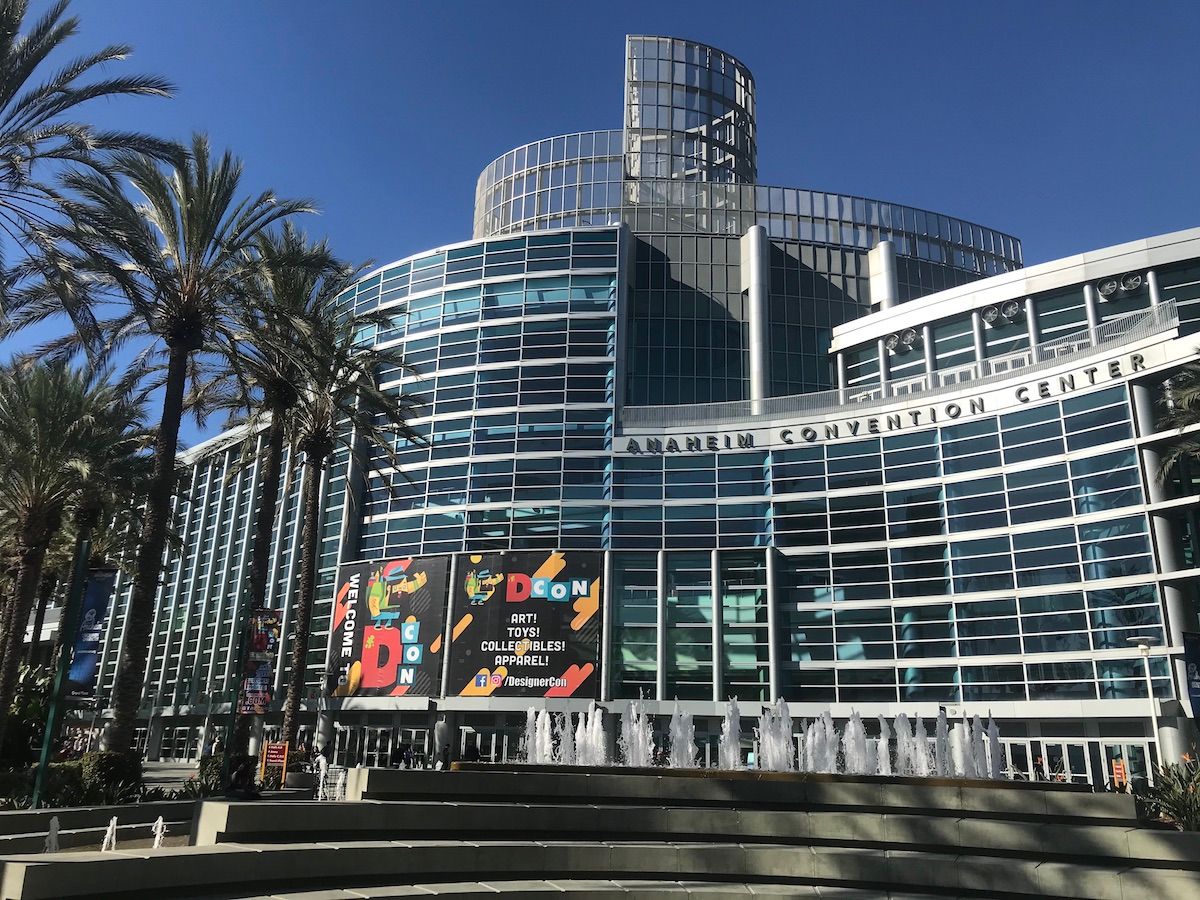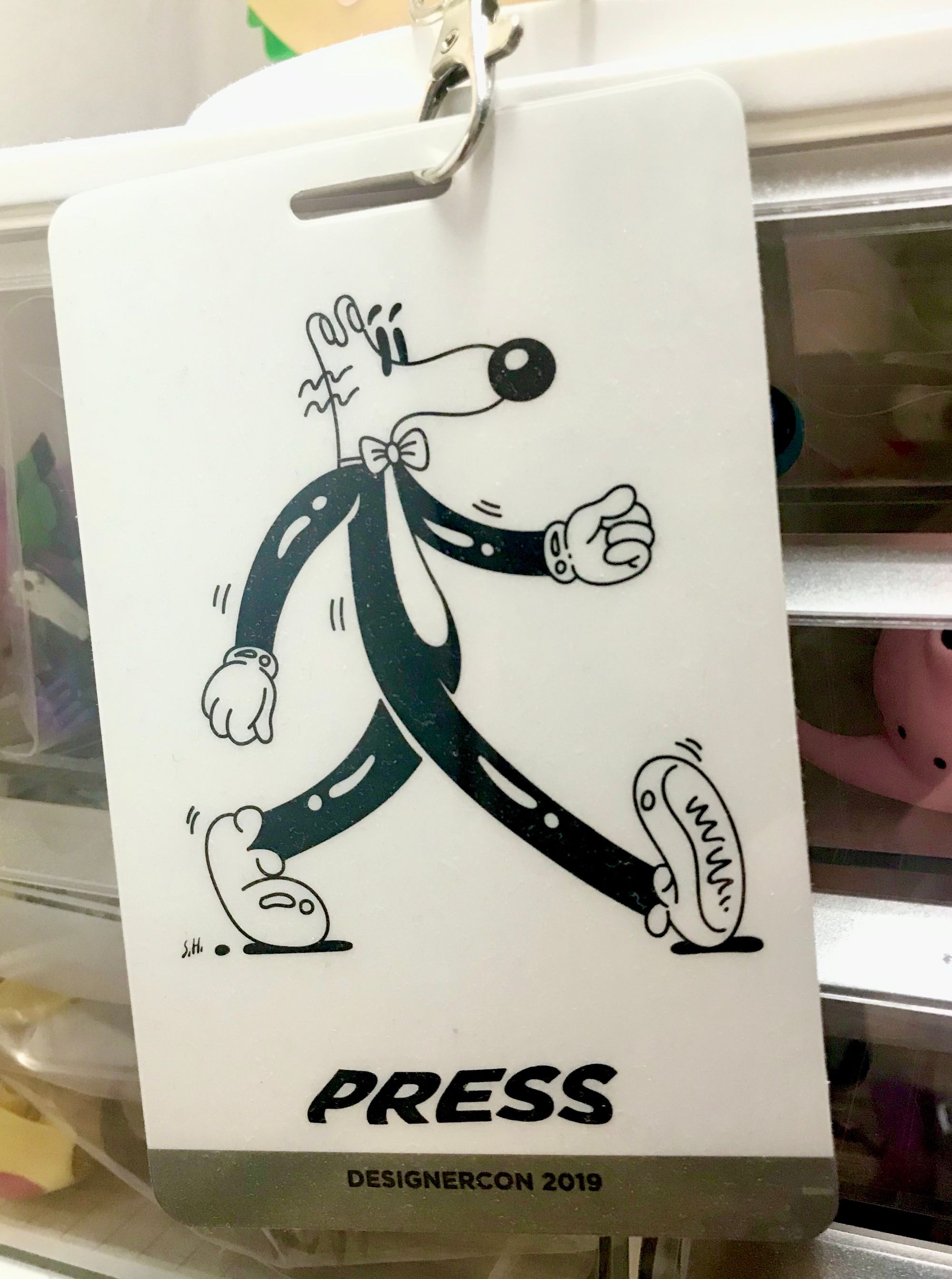 First impressions of DesignerCon and the convention center were great — the Anaheim Convention Center is pretty fucking huge, and DCon took up 2 halls, which was the majority of the first floor.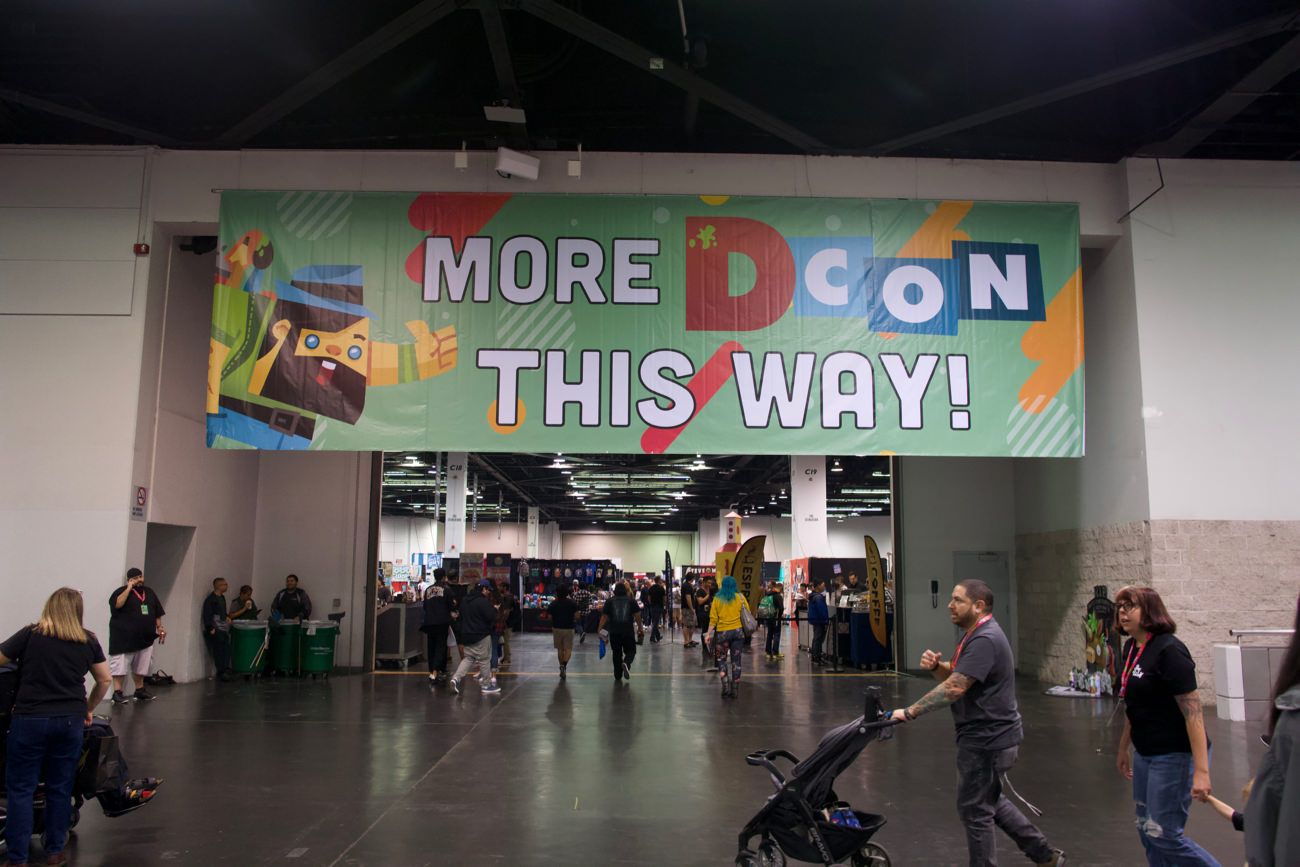 While most high-profile sofubi pieces at DCon are released via lottery, a lot of pieces are still first come, first serve. Next year I'll be back with a better understanding of when and where to line up — I honestly didn't anticipate the demand for some of the pieces I was after — rookie mistake.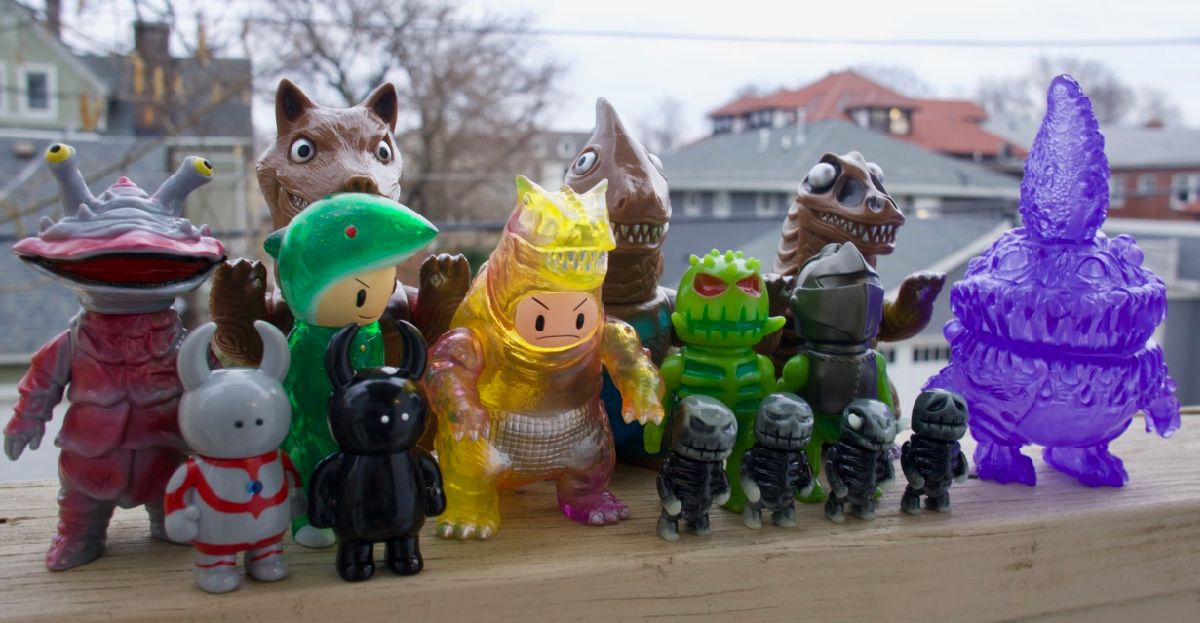 It was great to grab some pieces from Science Patrols and check out the entire Creature Bazaar collective.  They're having a show in LA this coming Spring — which I'm sure will be amazing — seems to be a great group of talented people.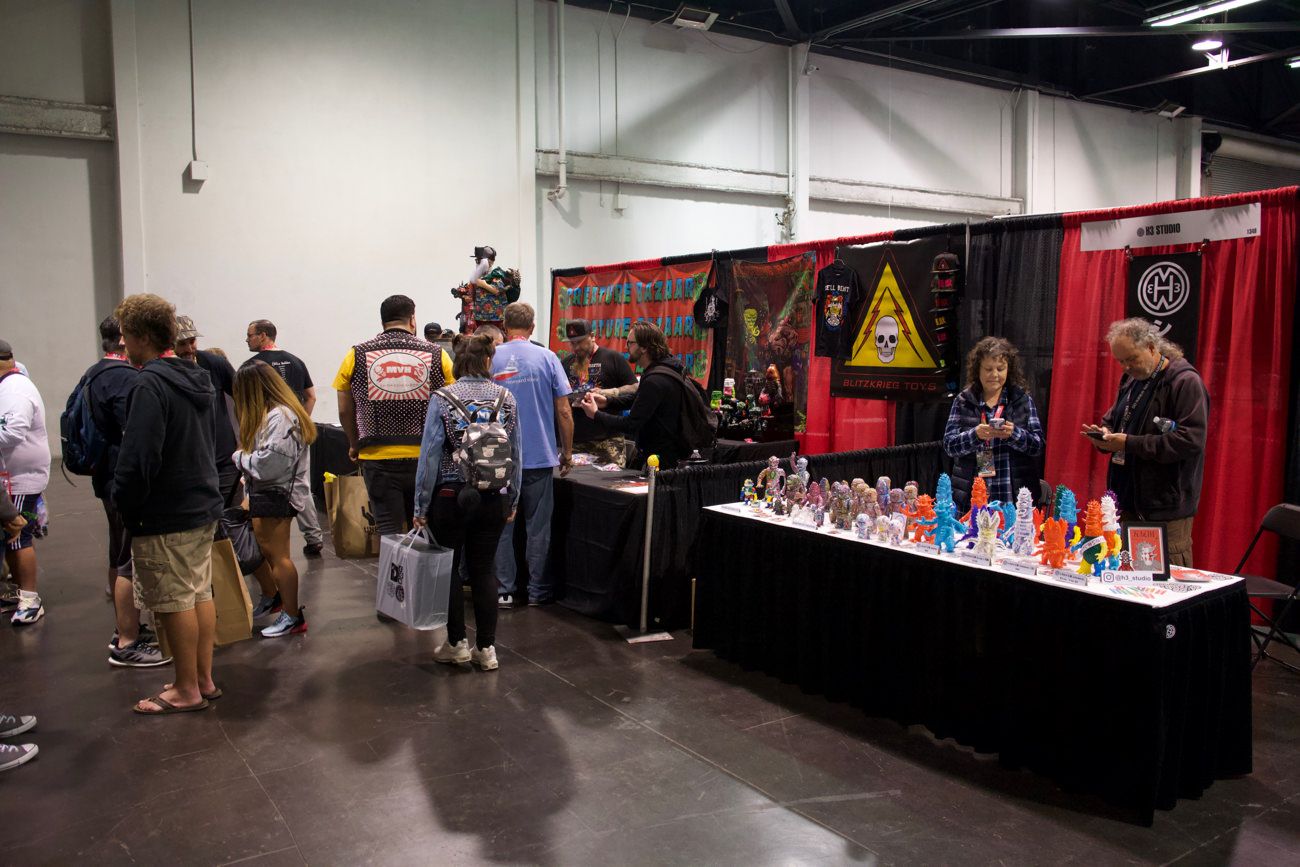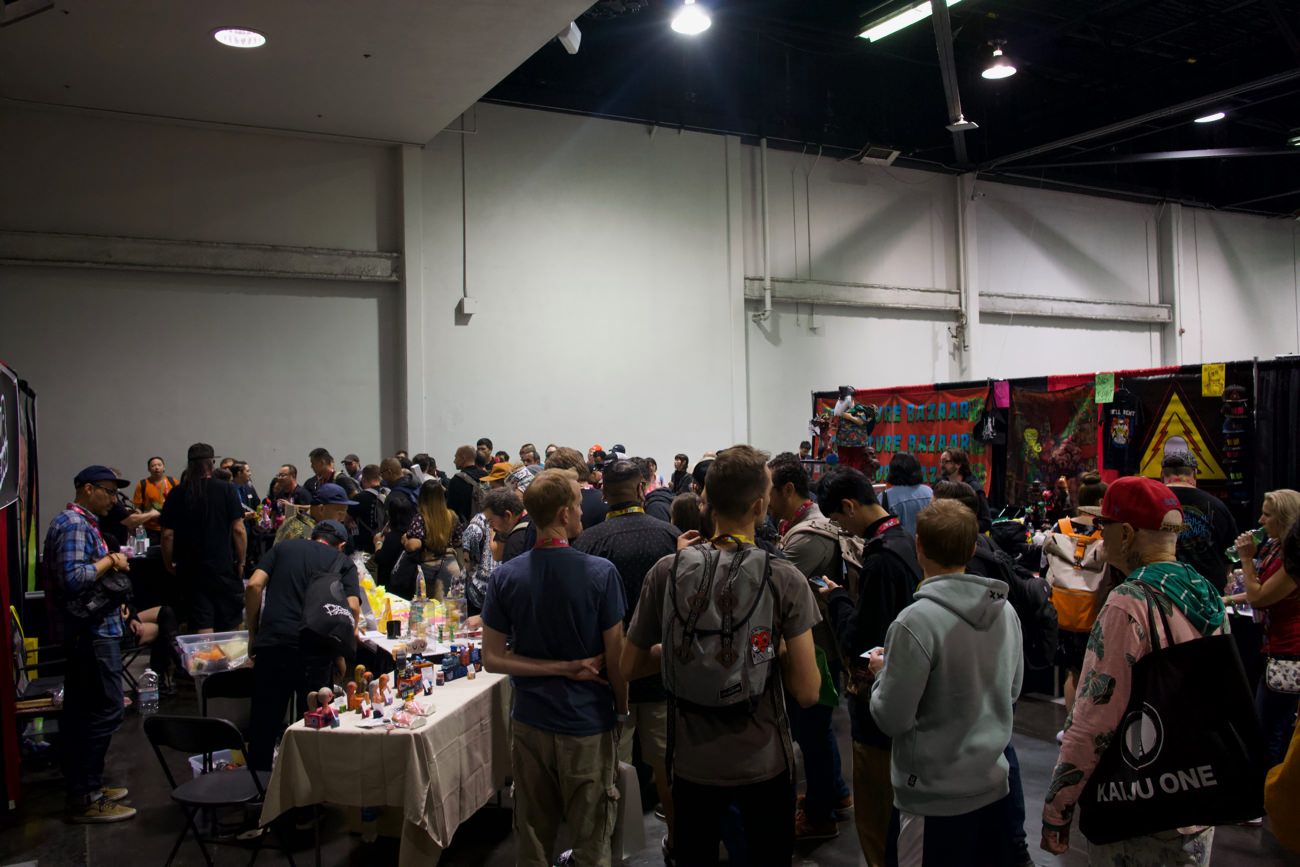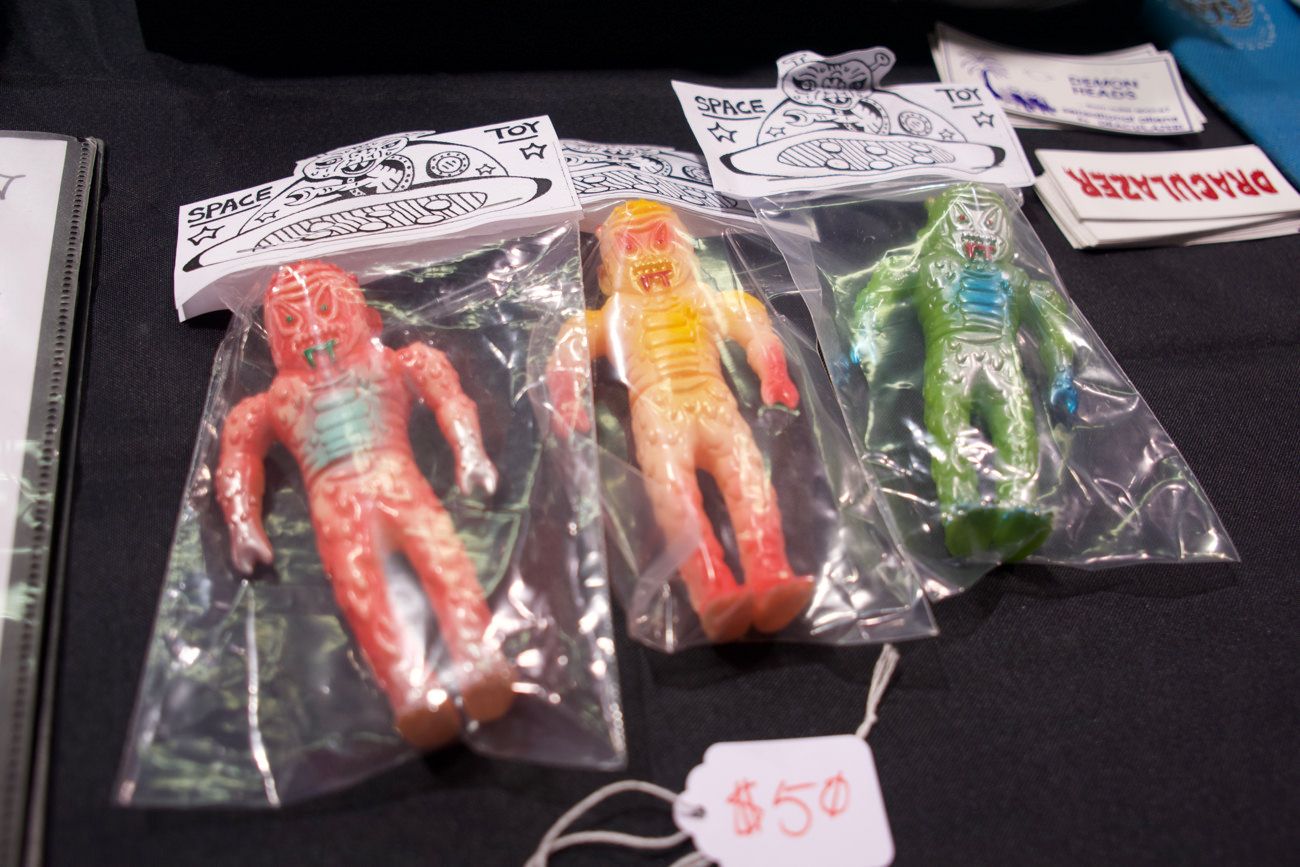 Punk Drunkers, which is actually a fairly large streetwear and sofubi/toy company, had a small booth that featured some of the more coveted pieces at the entire convention.  Pieces from artists and companies like Punk Drunkers and others such as RealxHead, Goccodo, and multiple others are essentially always in very high demand.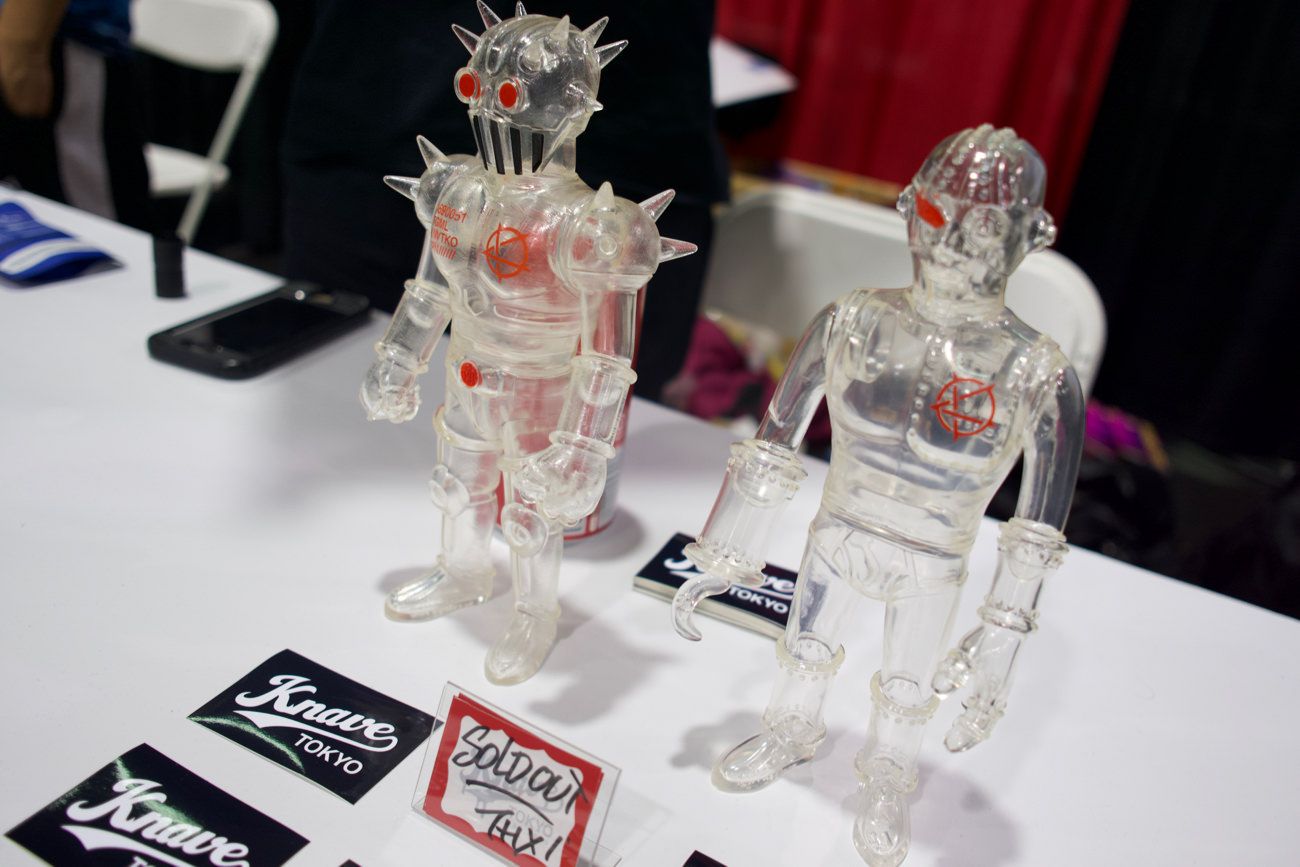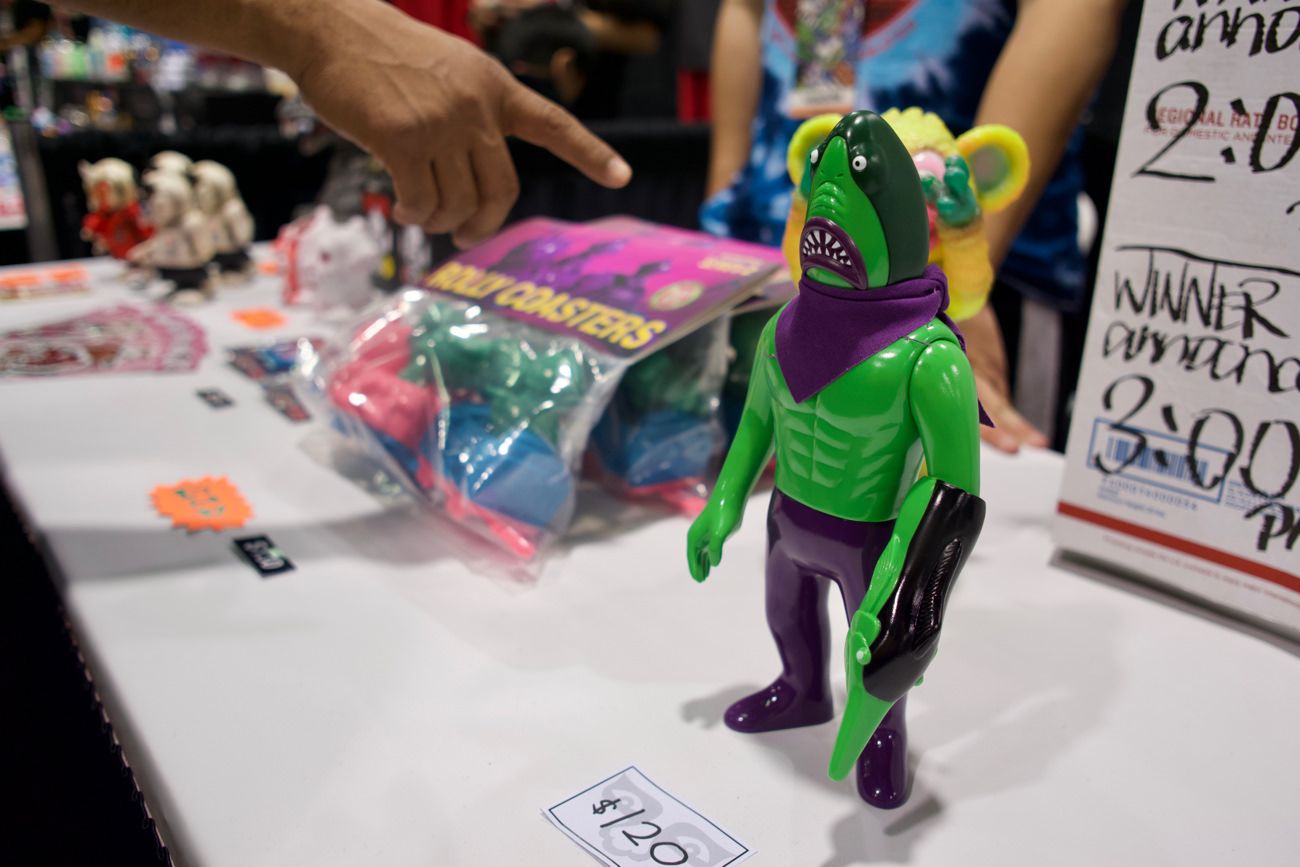 While a couple of artists mentioned prior didn't attend DCon itself, there was a sofubi-only show of somewhat a couple of days prior to DCon in LA.  Titled Game of Hope, it was a 4-person show featured RealxHead, Goccodo, Neo One, and Cord Viper, all highly coveted Japanese producers of sofubi.  Would have attended, but I had bought my fucking airline ticket like a week before it was announced 🙃.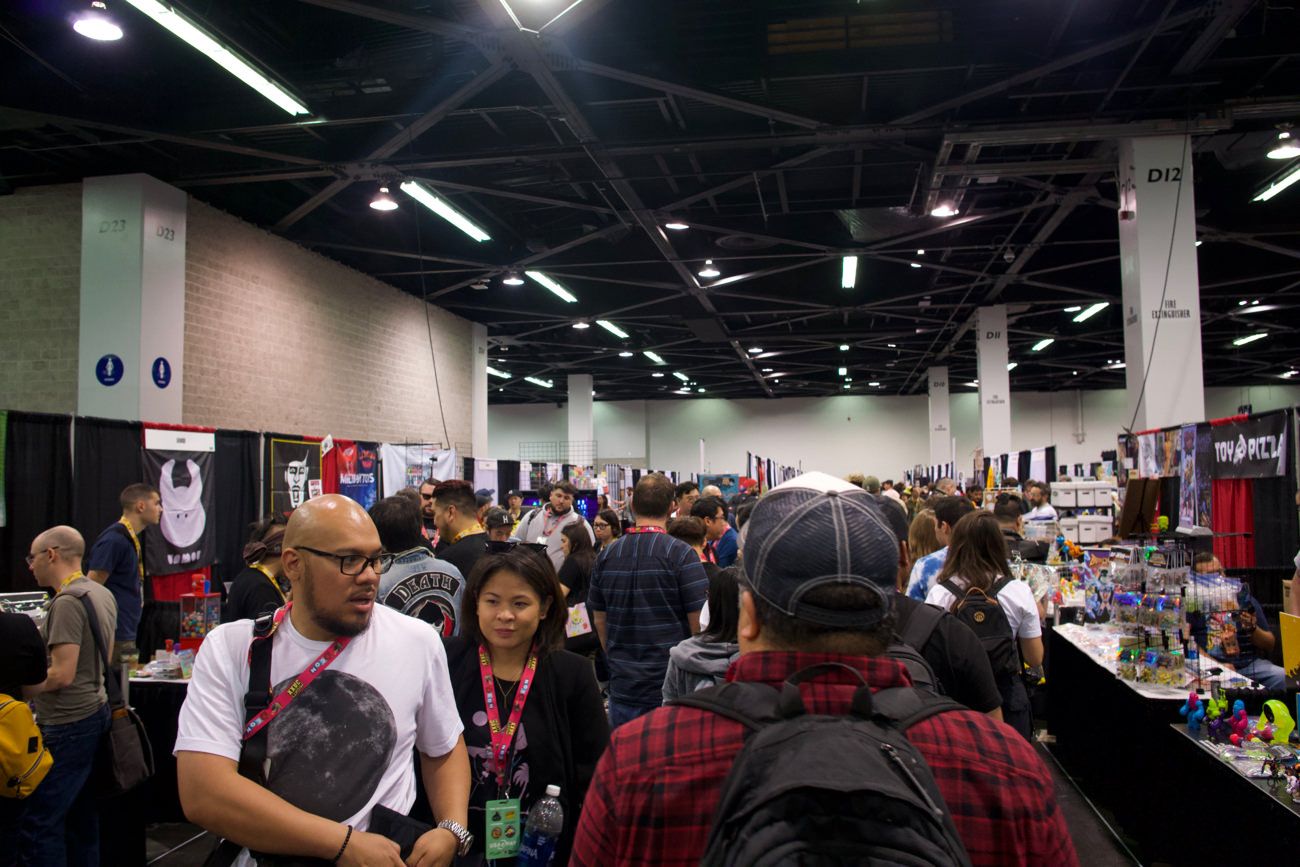 Glad I was able to grab some pieces and meet some Japanese artists, namely the aforementioned Science Patrols and Sunguts, both of whom who have a great style in their works.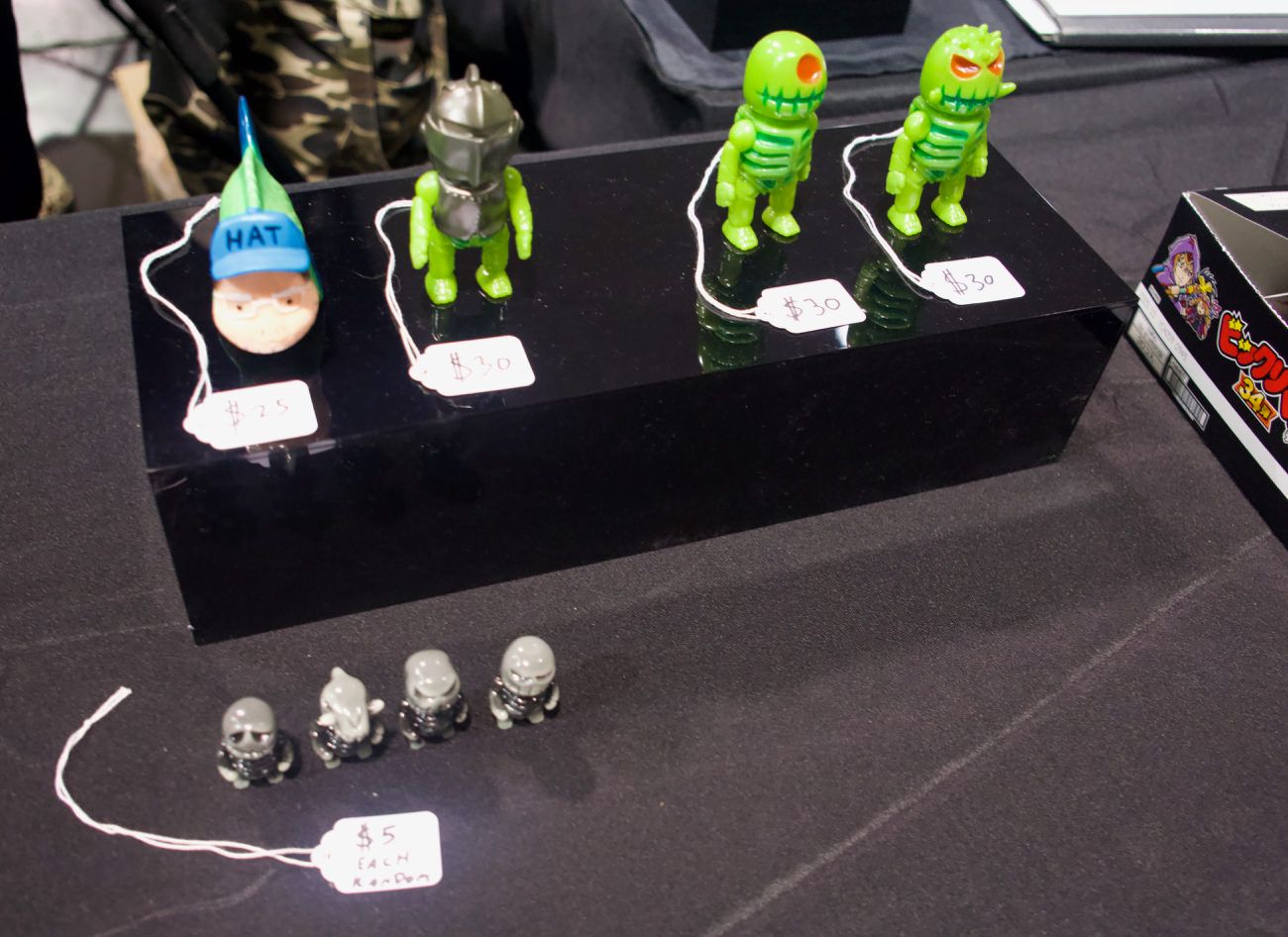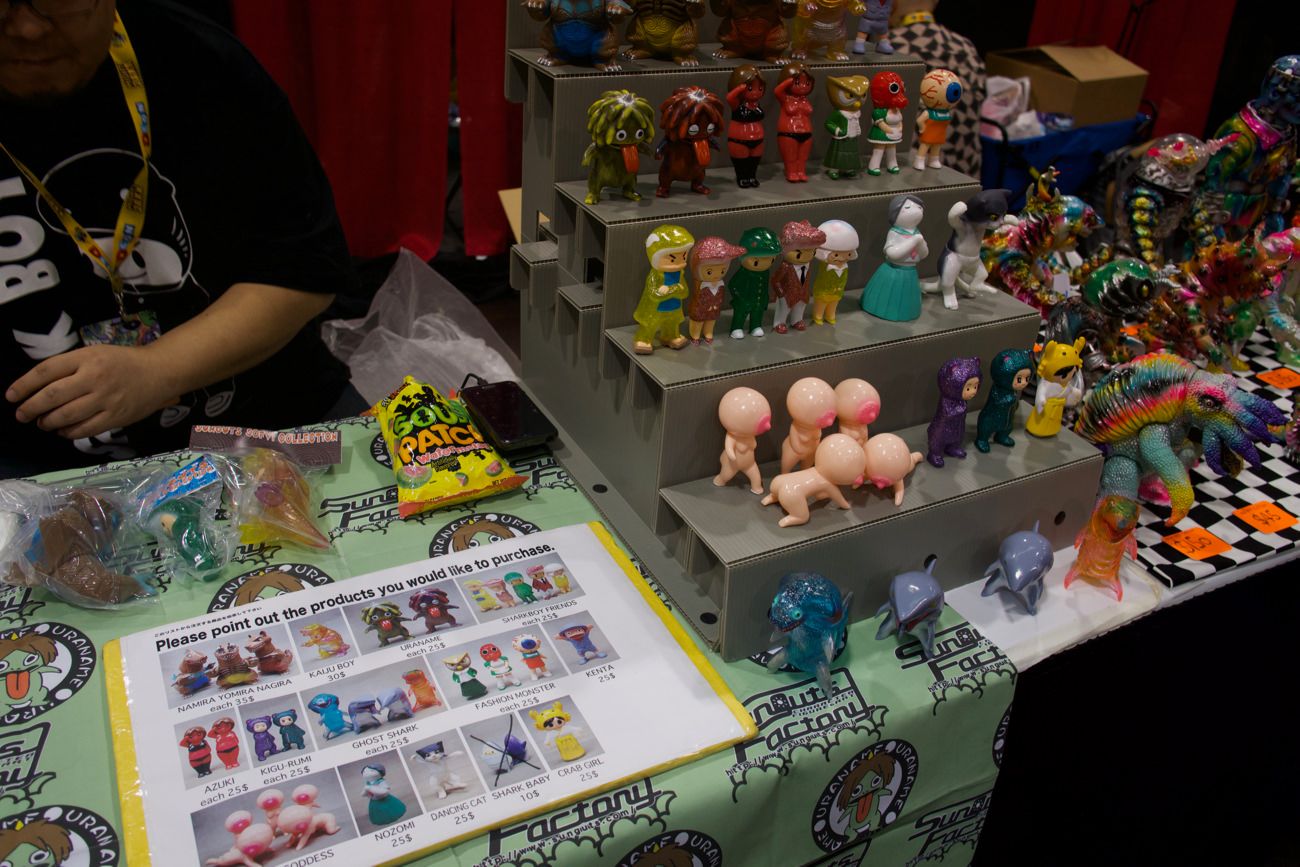 One of the greatest champions for sofubi both in Japan and here in America is Mark Nagata, who runs Max Toy Co.  It was nice to meet him and pick up a Kanegon he did exclusively for Dcon (although still salty I missed the Ultraman).  One of the few artists with an official Tsubaraya (the company who owns Ultraman) license.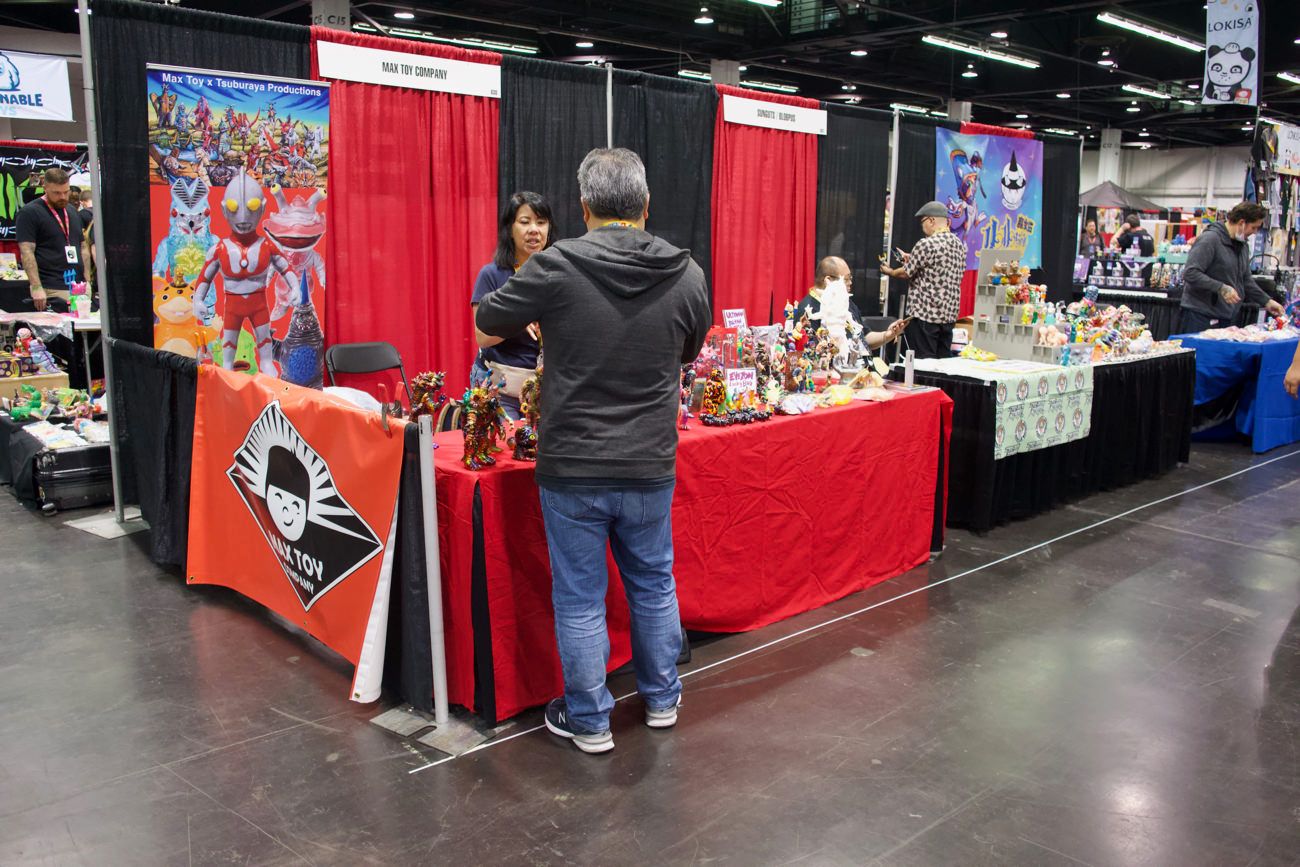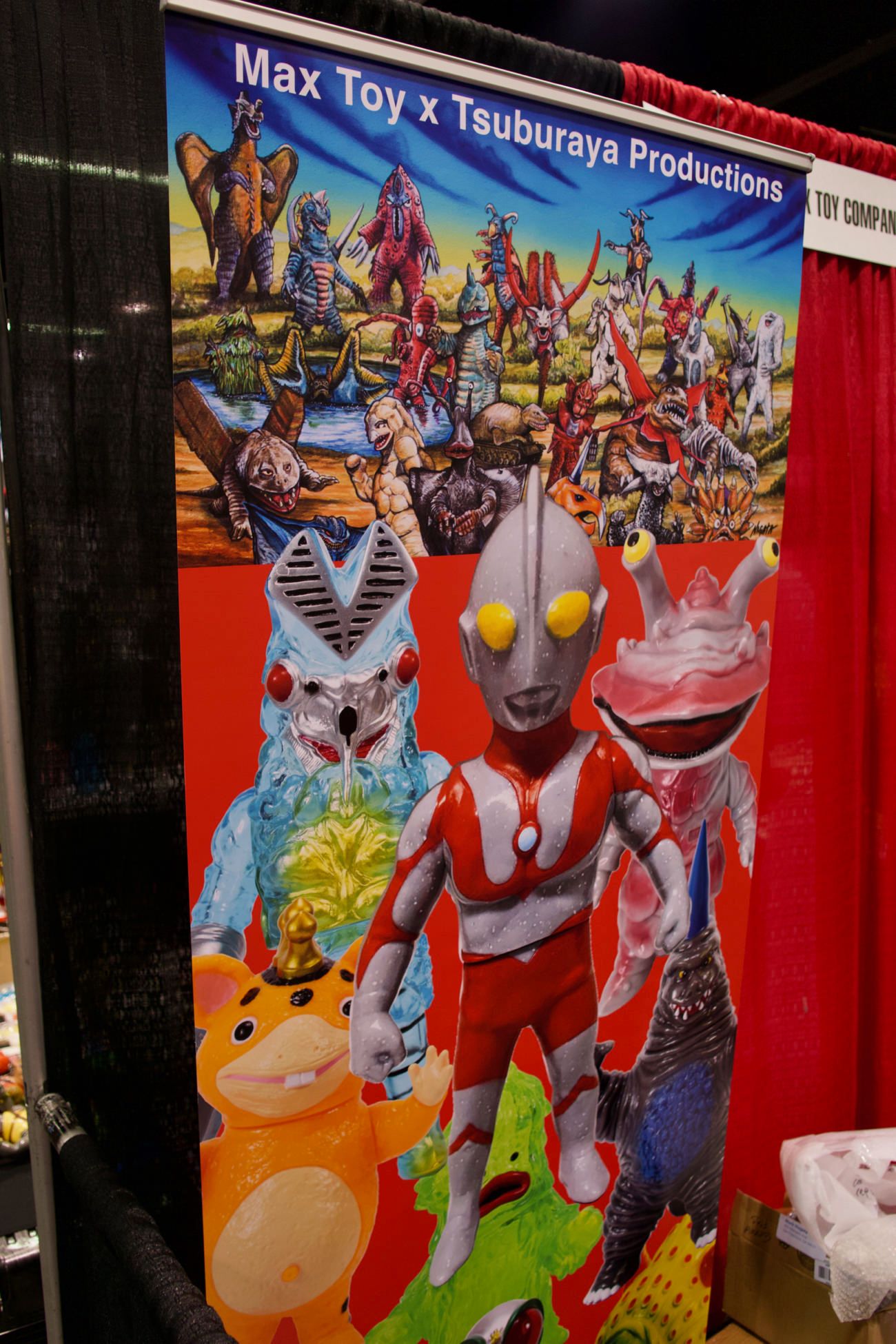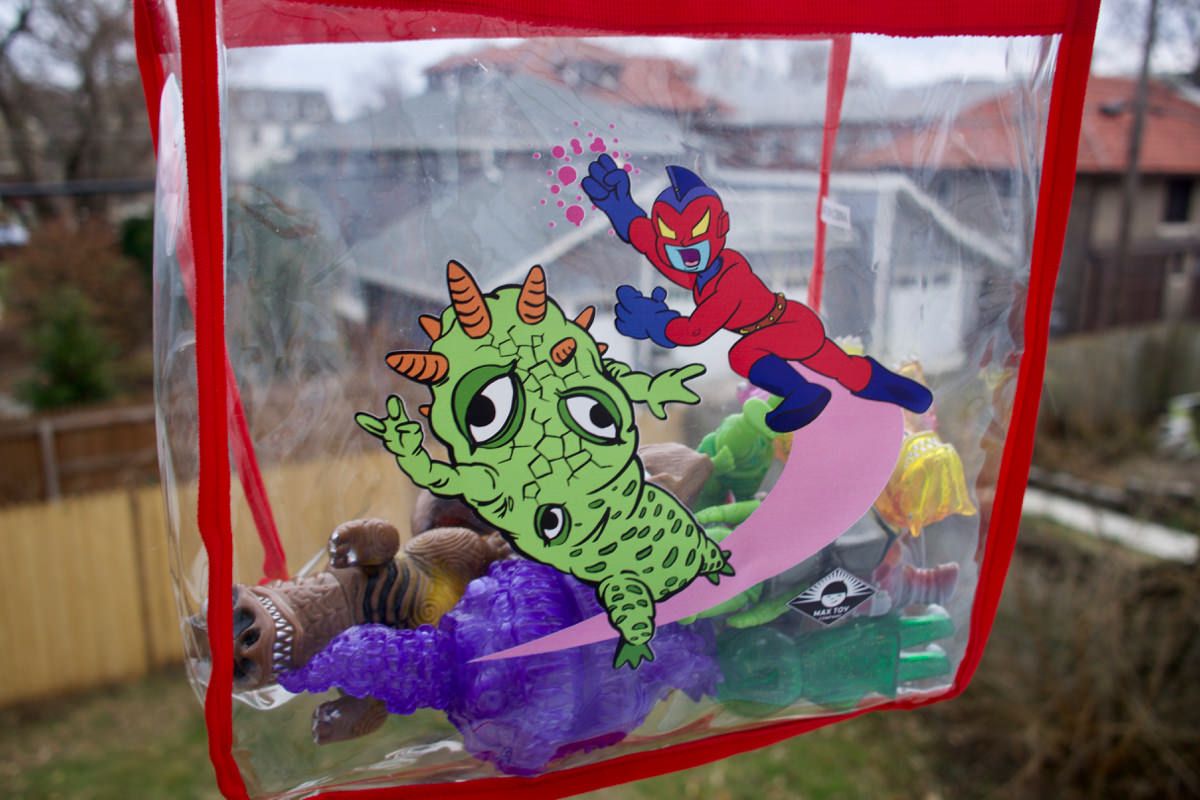 DCon was a great place to meet and get introduced to some smaller names in the sofubi industry that may not have much of an Instagram presence. One of these people in particular was Mile High Sofubi, a one-man operation that has recreated the slush casting process of making authentic sofubi, right here in the U.S.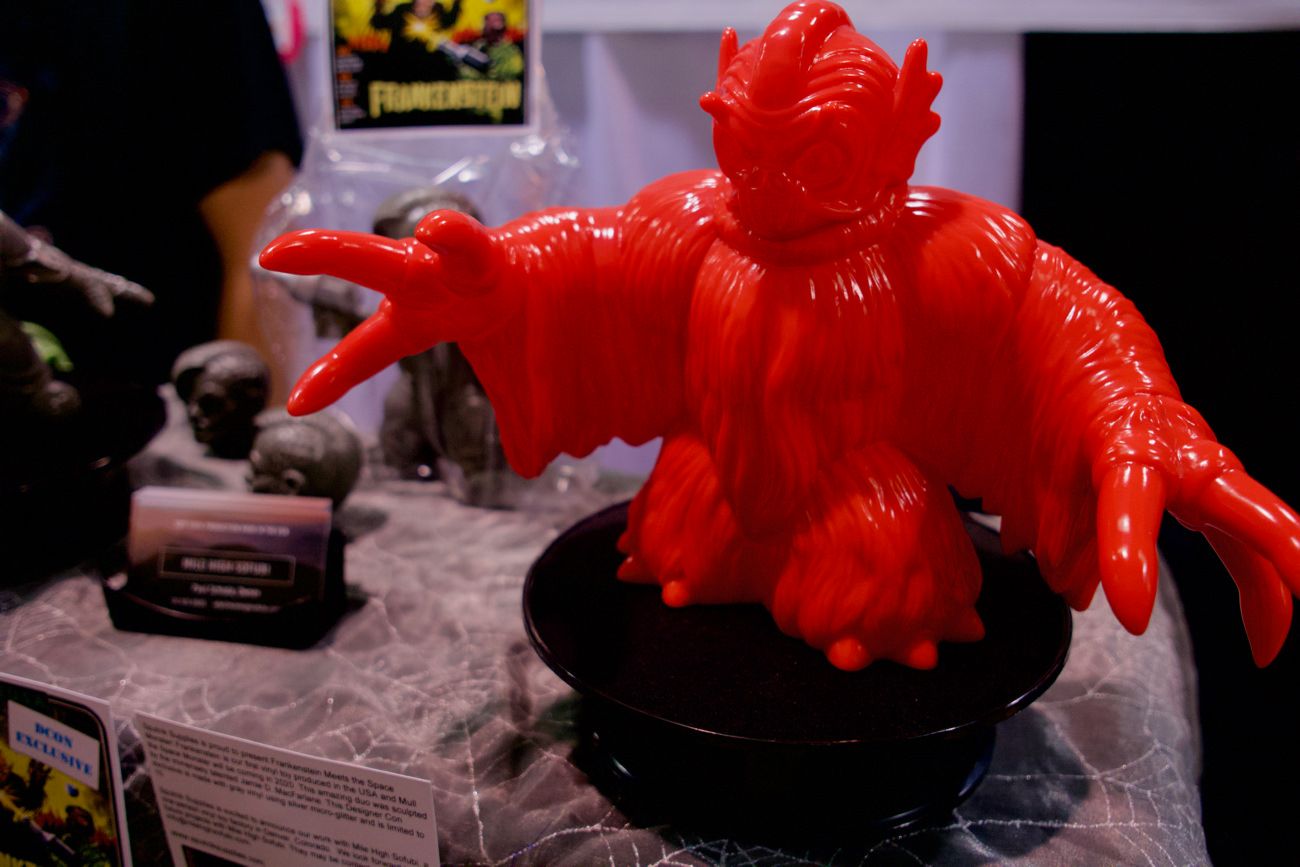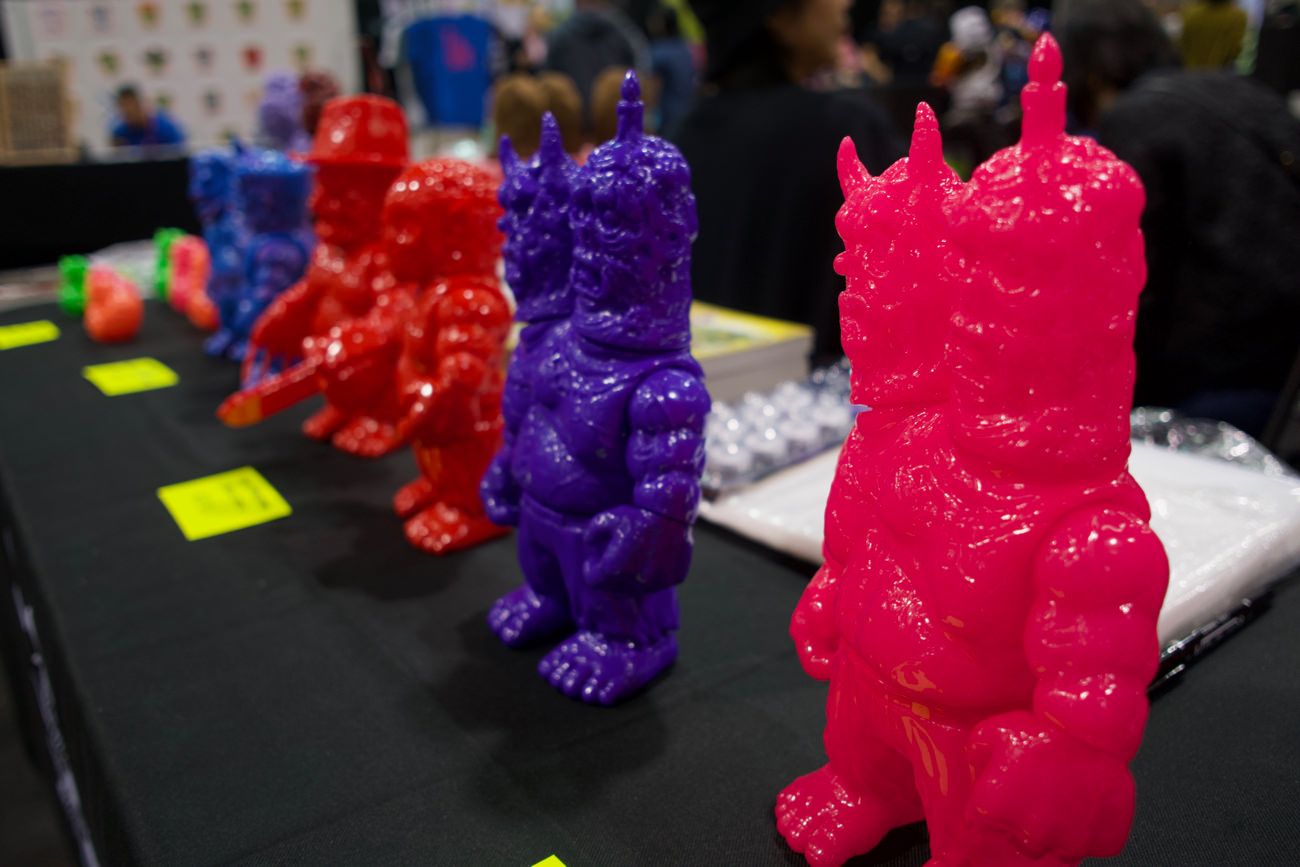 I was vaguely familiar with American artist, Uhh Sure Monsters prior to the convention, and it was nice to most of his works in person, was really impressed and picked up one of his Kaviti pieces in my favorite colorway.
Uamou is a pretty large name in the sofubi/collectible industry.  Her works are generally less-limited and produced in higher numbers, but her signature character is iconic, and she often does collabs with RealxHead, among others.  Looking forward to visiting her cafe when I return to Japan in 2020.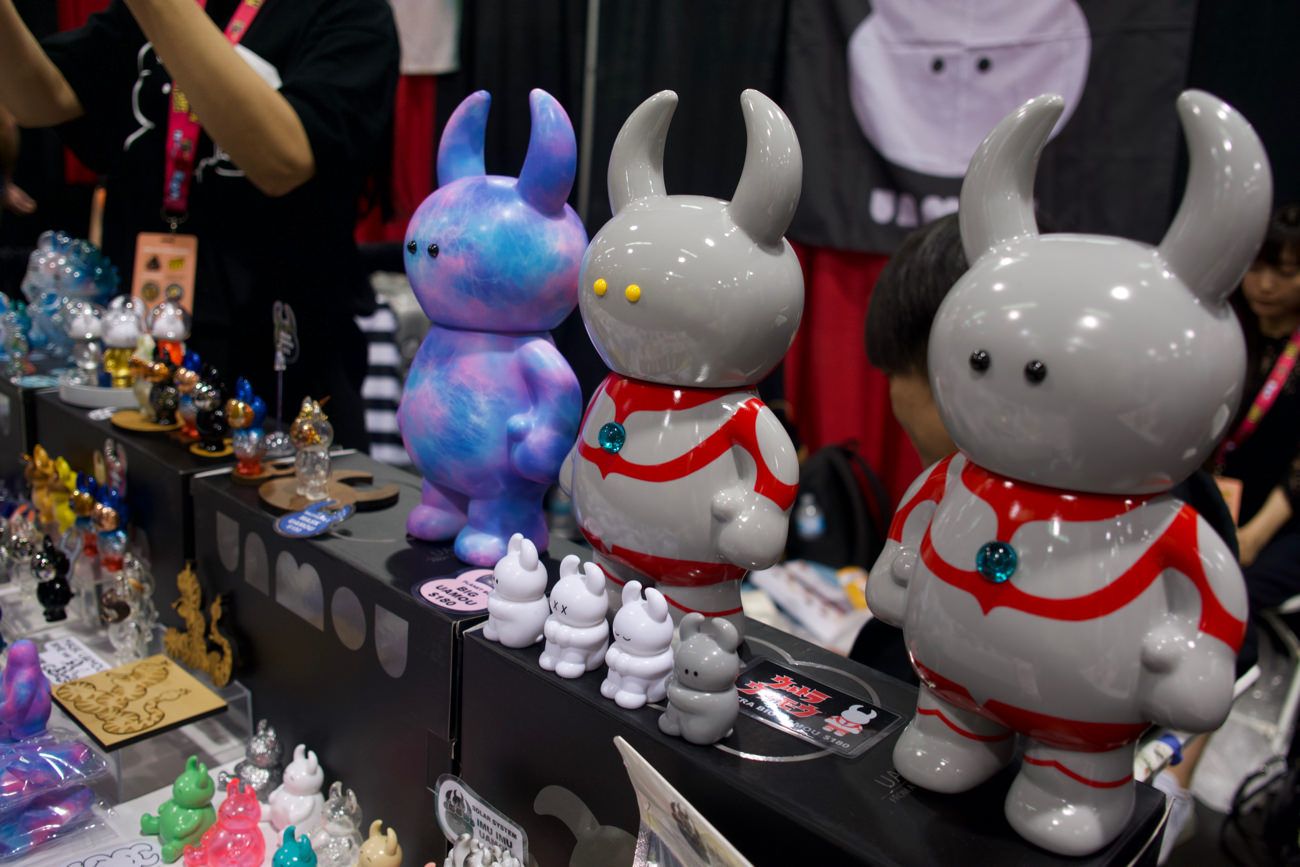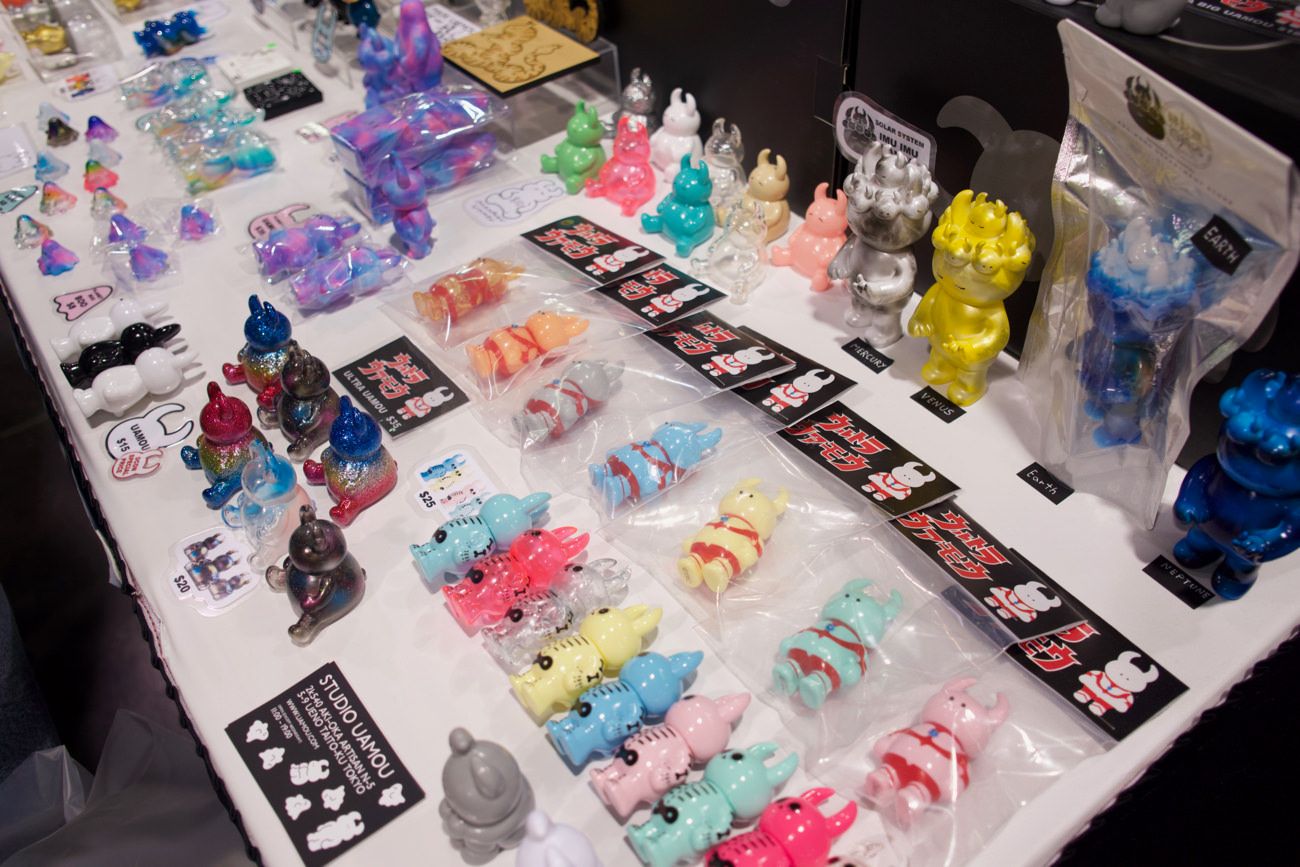 Just a lot of super dope pieces by a ton of different people at DCon — definitely a test of sticking to my budget, which of course I didn't do.
While I personally don't have a ton of interest in most one-off sobui pieces, artist Gargamel brought some incredible fucking pieces to the show.  Quite pricey, but would love to own one some day.  His stuff is quickly becoming some of my favorite, I look forward to the lucky bags he releases every Spring.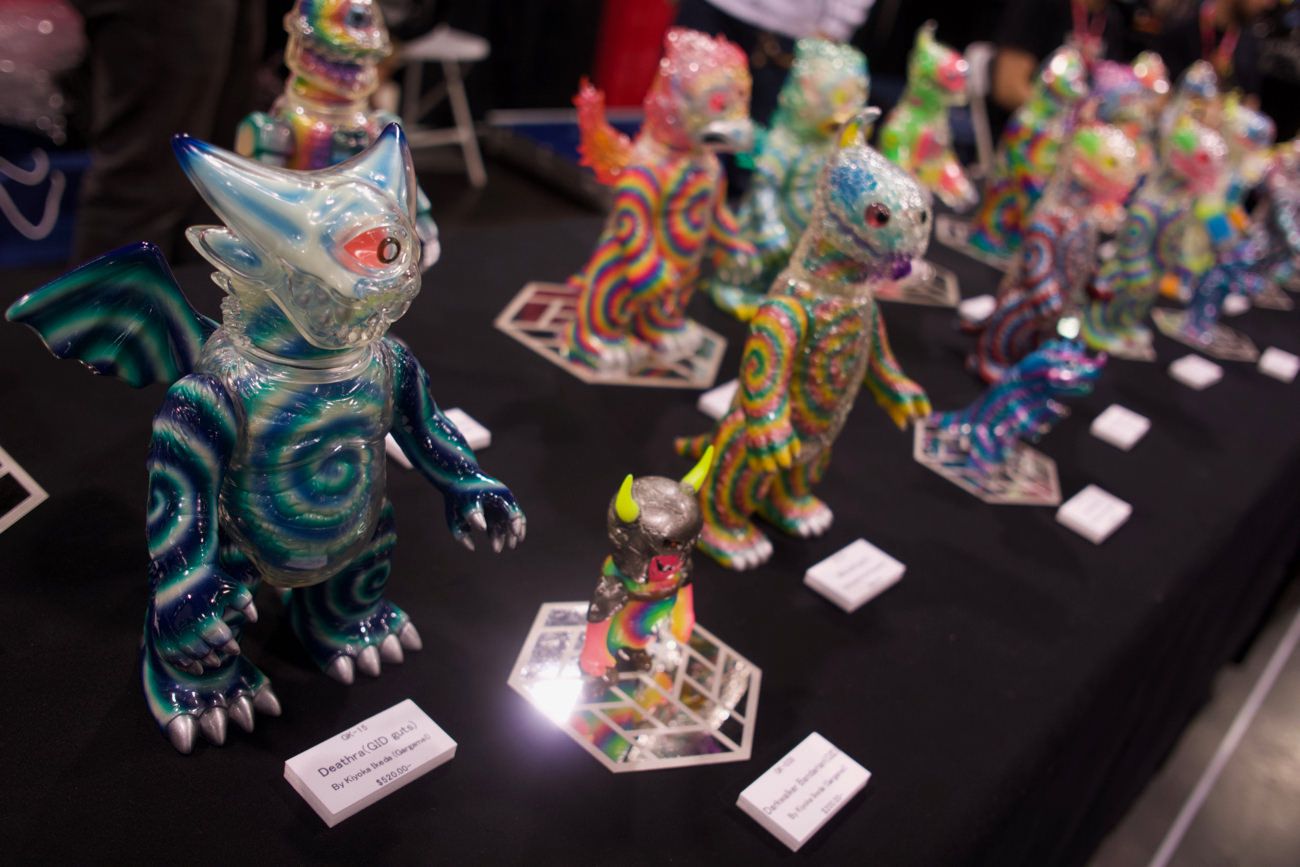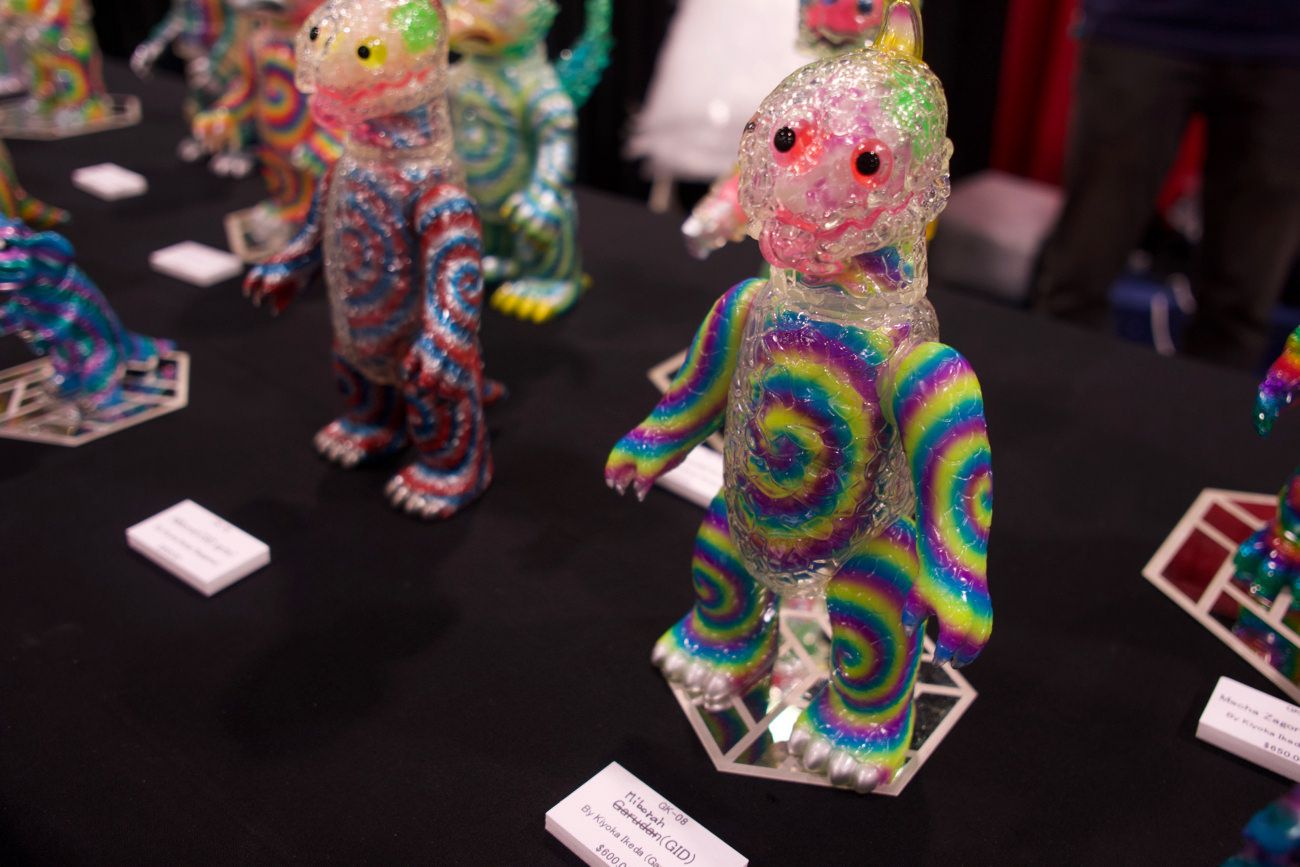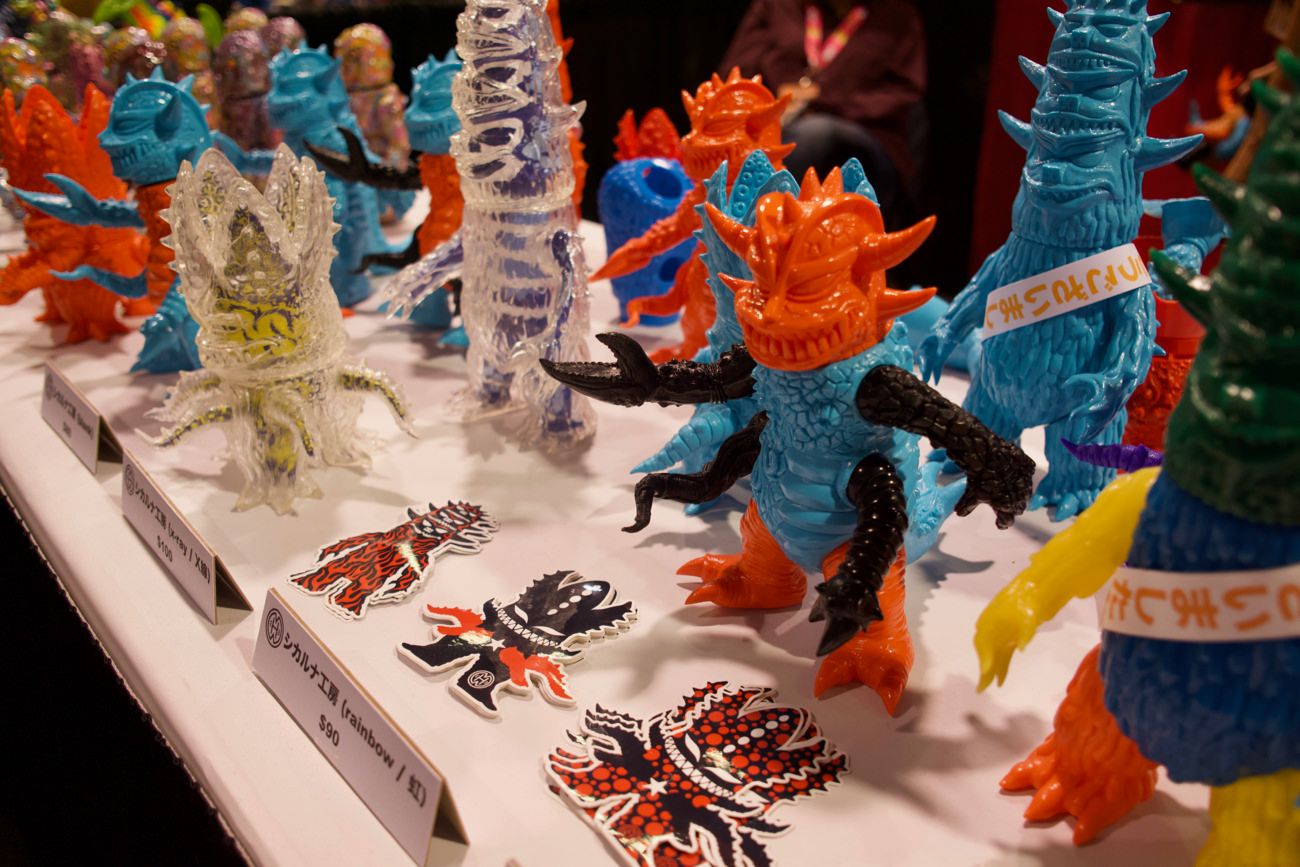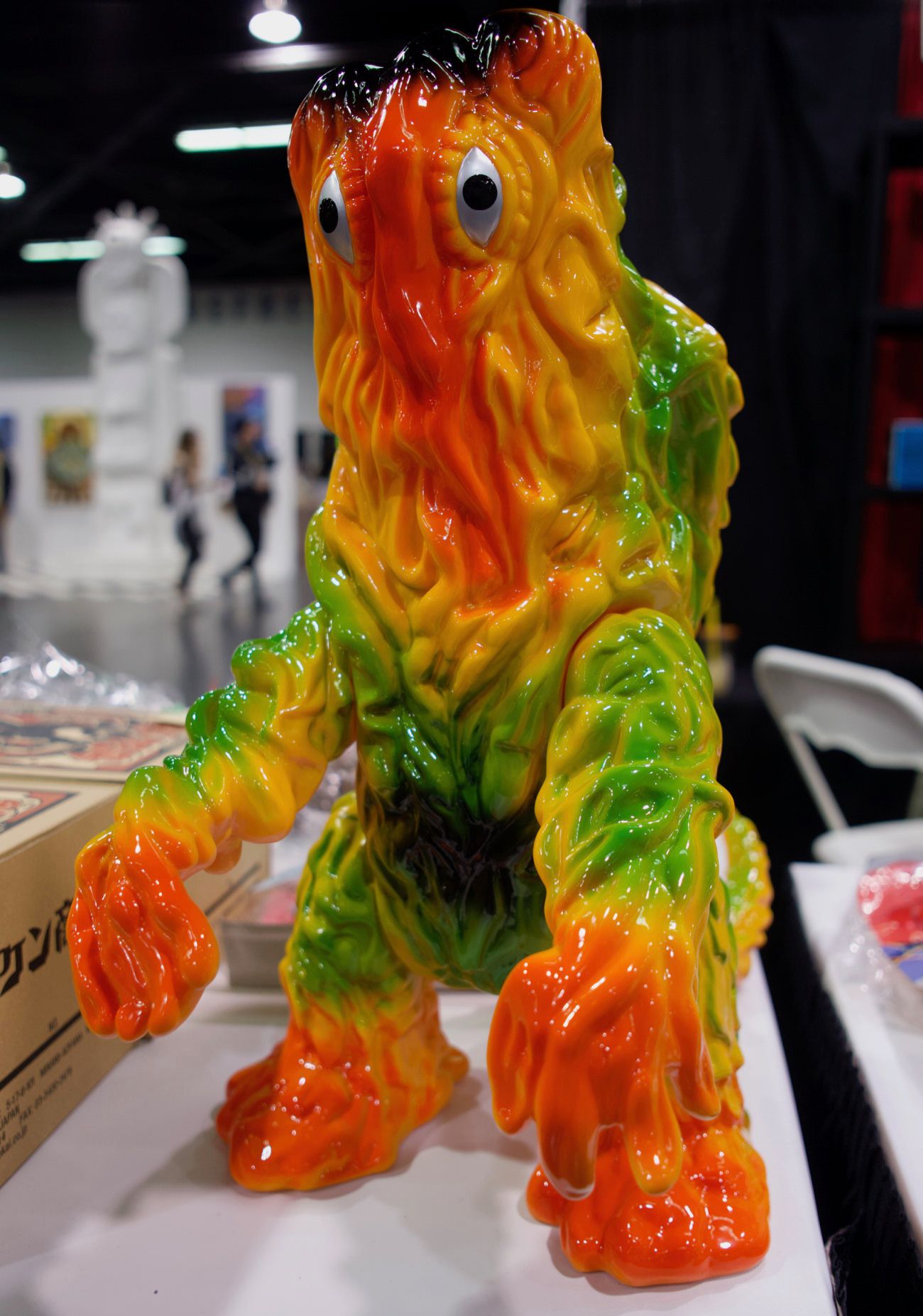 DCon wasn't all just sofubi, though. There's an impressive display of everything from designer vinyl toys, highly articulated toys, posters, vintage toys, pins, patches, stickers, and all sorts of custom art and products. If it's something custom made, it's at DesignerCon.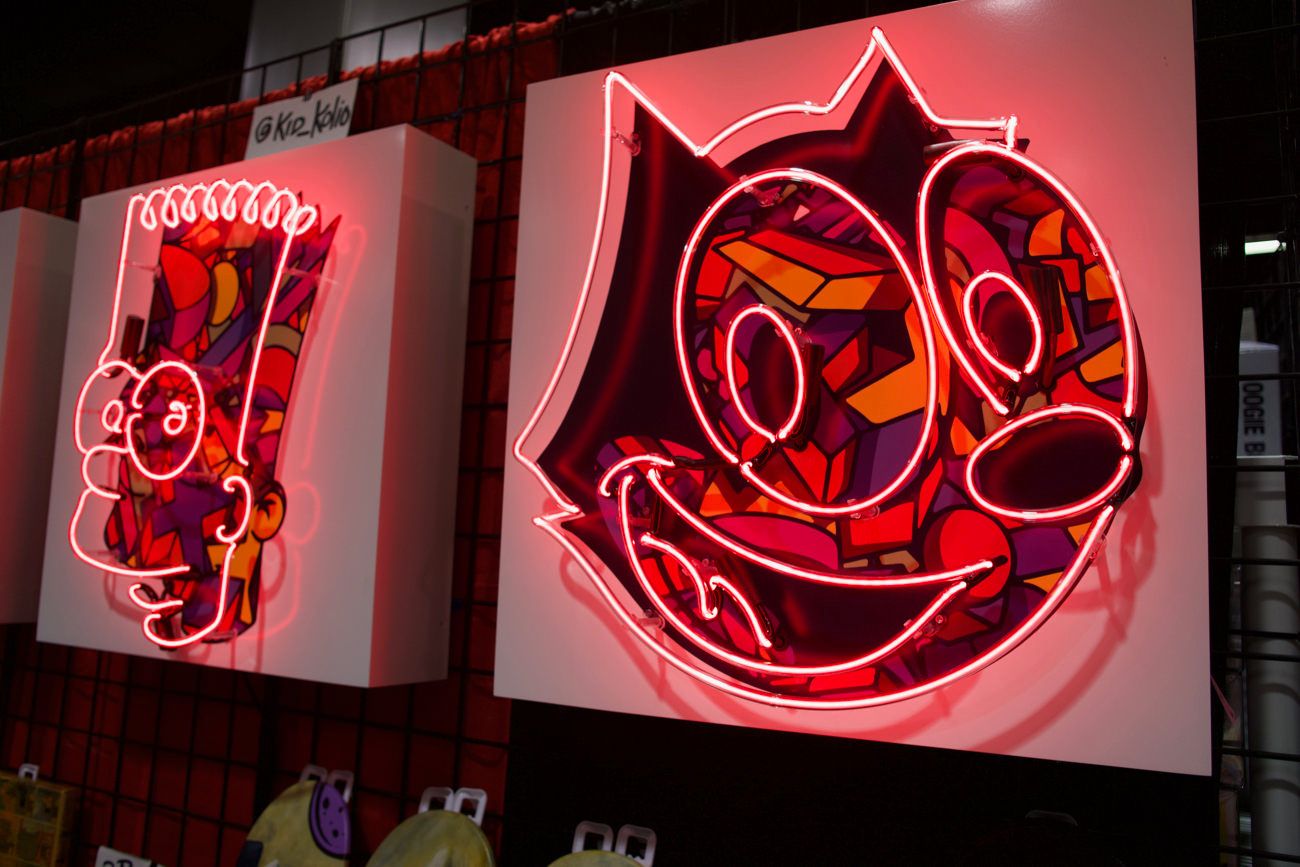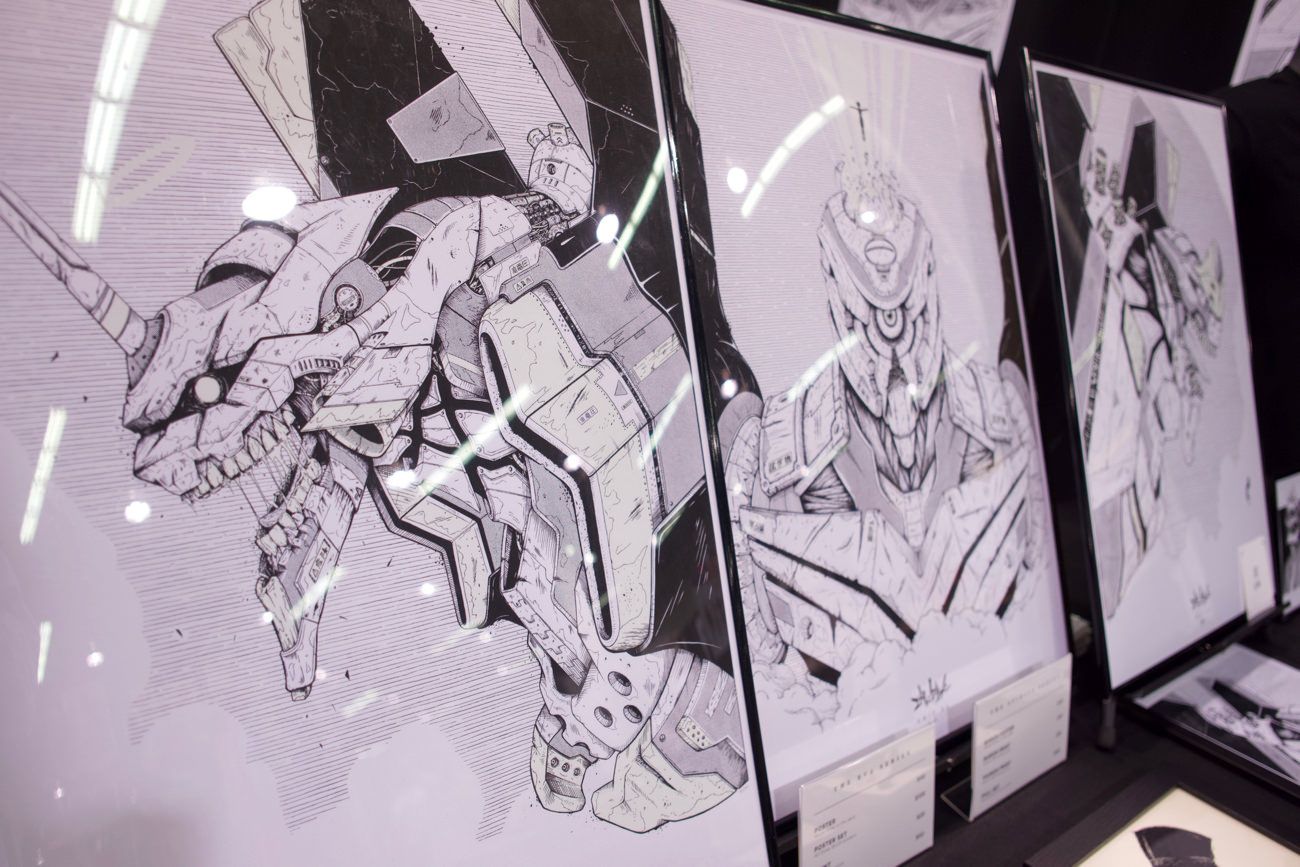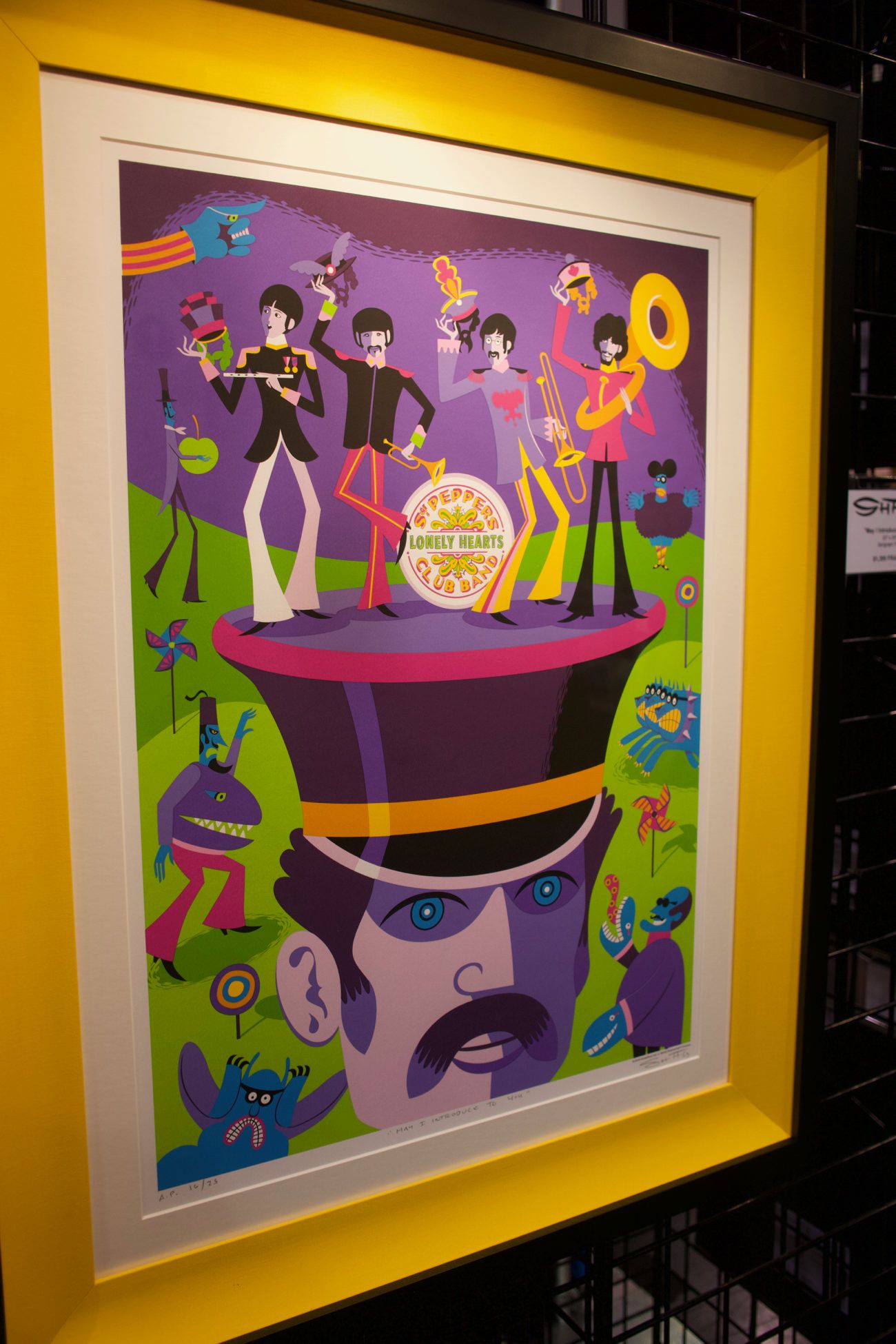 1000 Toys is an amazing Japanese brand that produces excellent 1/12th and 1/6th scale articulated figures. They've gained a ton of traction the past few years, picking up licenses such as Hellboy (hyped for the upcoming Abe Sapien) and Halo, and working together with companies like Punk Drunkers and Onell Design's Glyos. I regret not picking up one of the nu:synth x Punk Drunkers collabs at the con.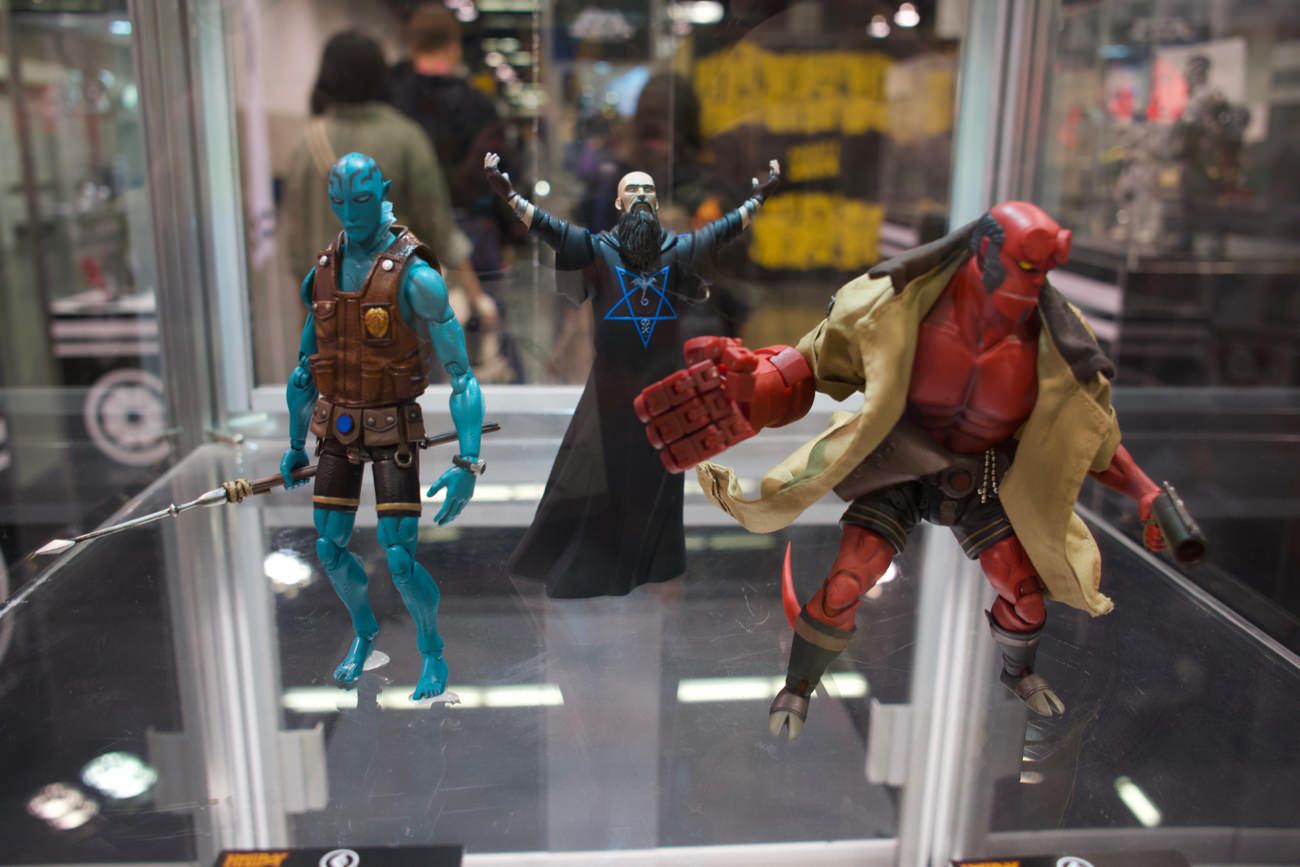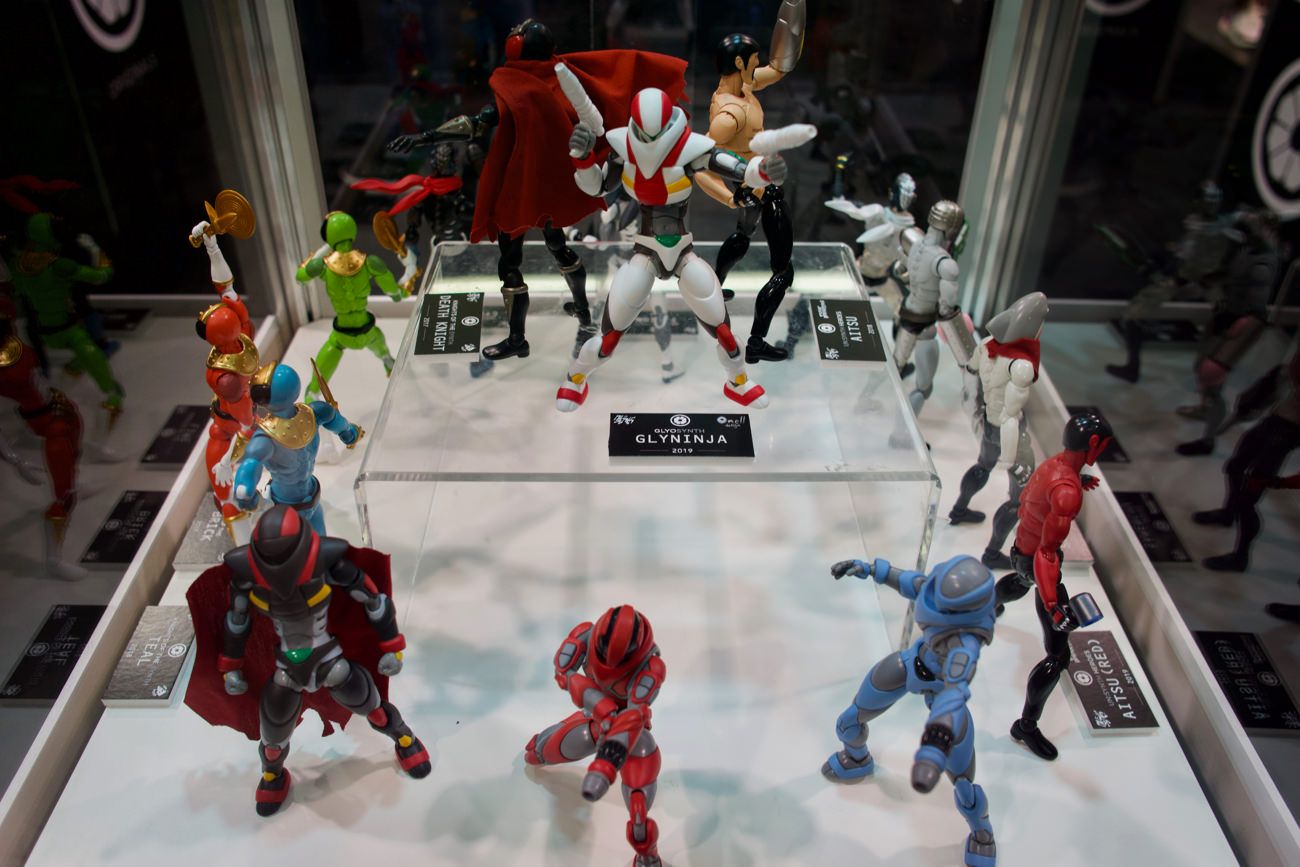 There was also a big glass show at DCon, the Molten Art Classic. Featured a lot of cool glass artists, notably Hoobs and Nerv glass. A lot of incredible stuff there, functional and otherwise.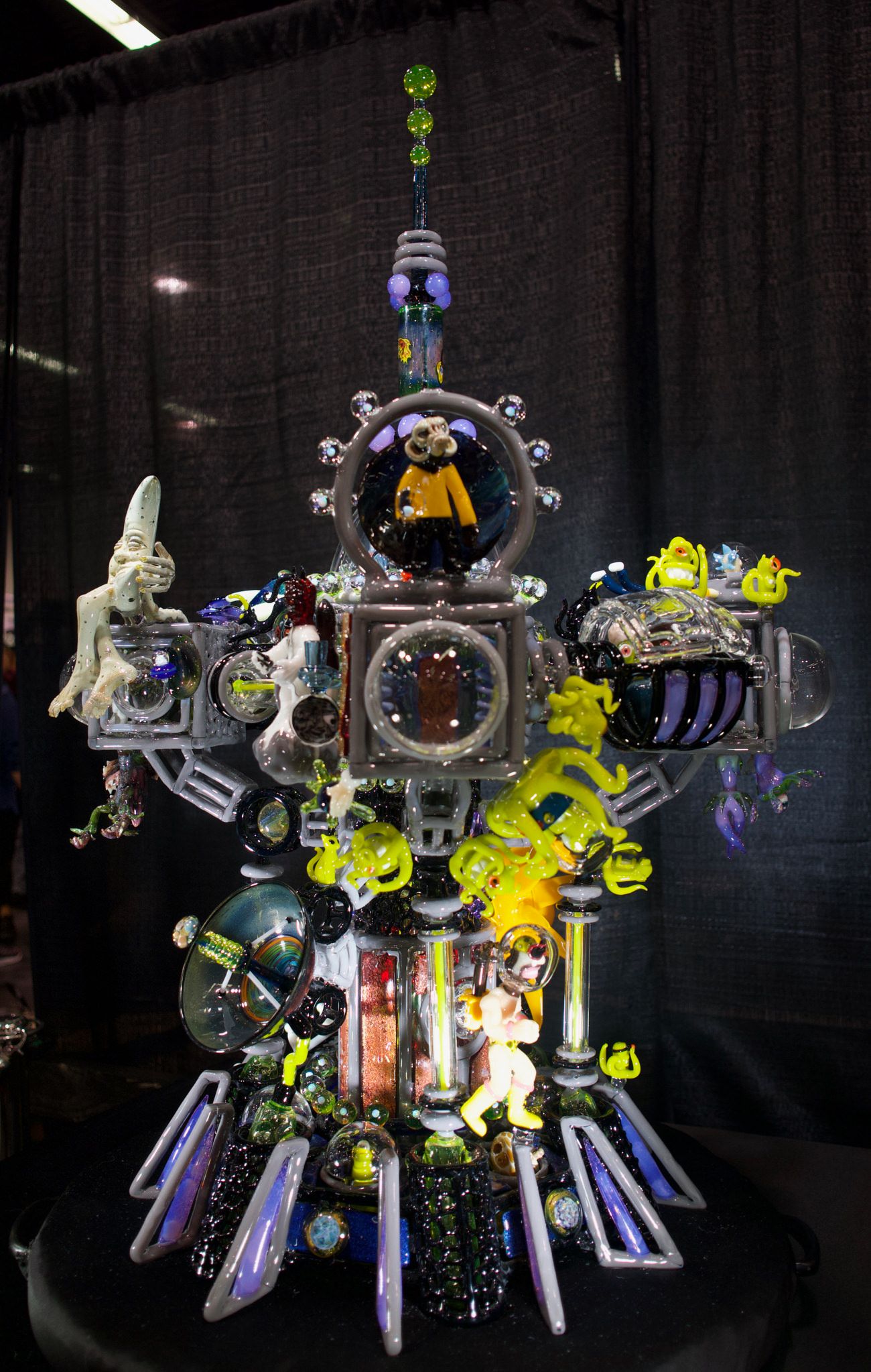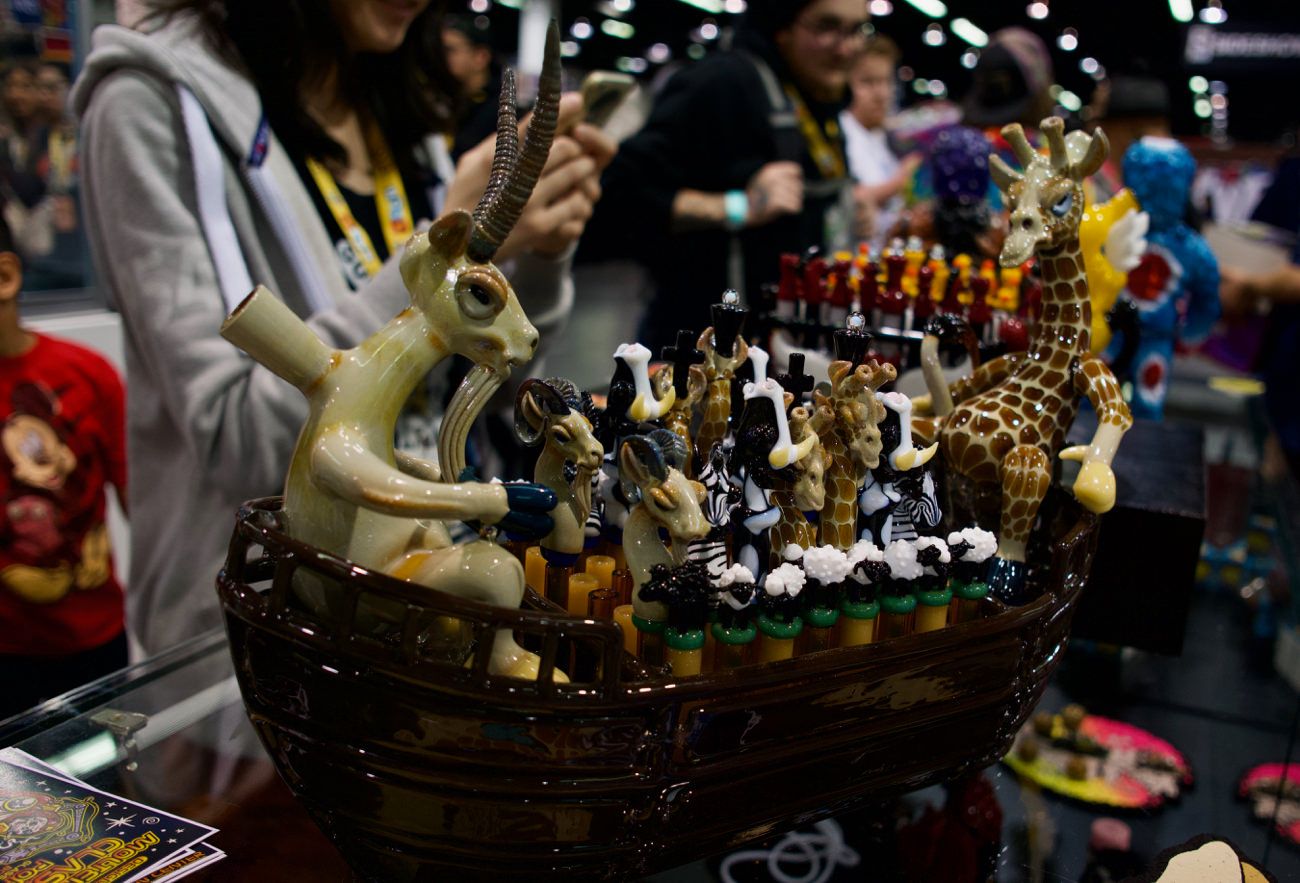 Was nice to meet Big Foot One, an artist and fellow Deadhead and Japan enthusiast who I've been a fan of for a long time. Was able to grab a poster he was selling.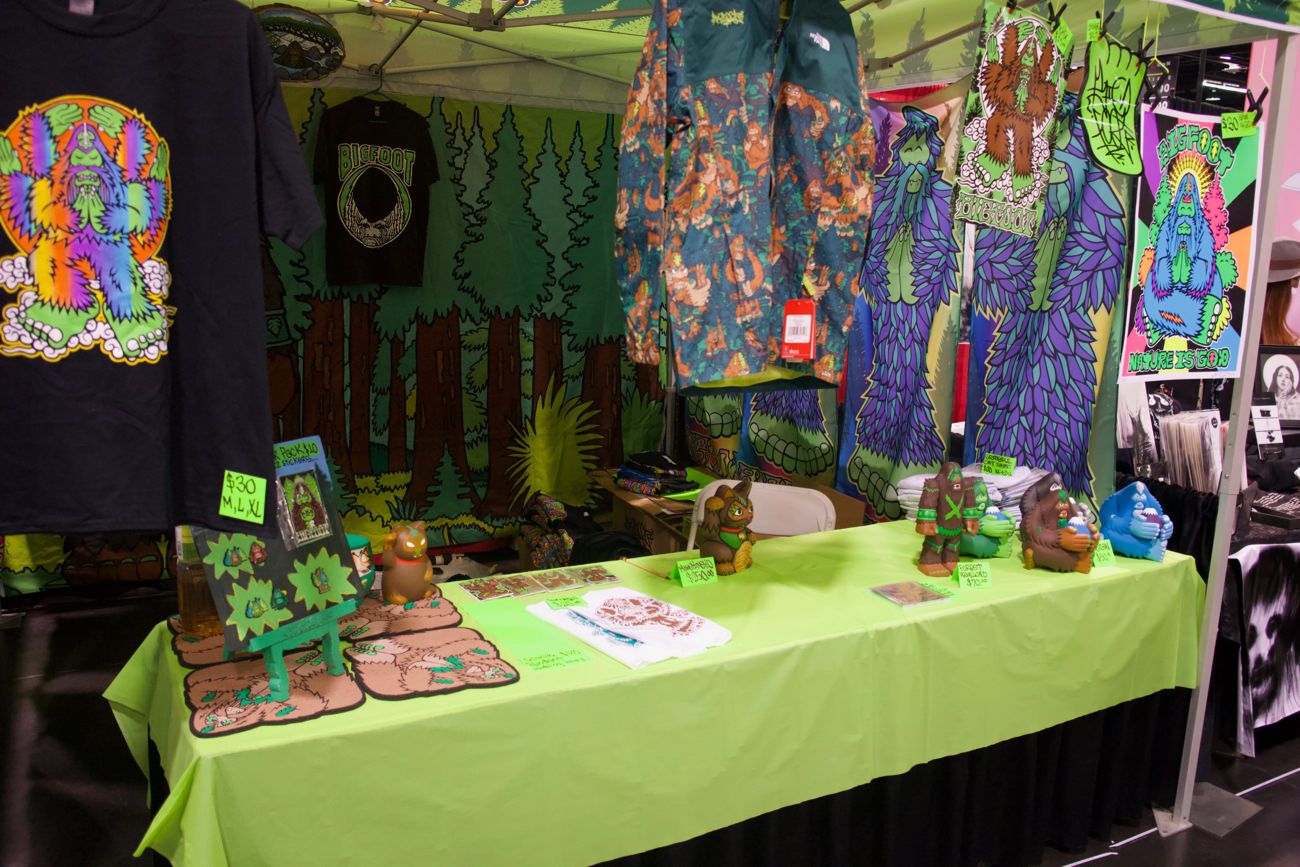 I'm a huge fan of gachapon, so it was cool to see a large capsule toy booth set up with probably 50 or so different machines. Wide variety of gachapon, all from Japan.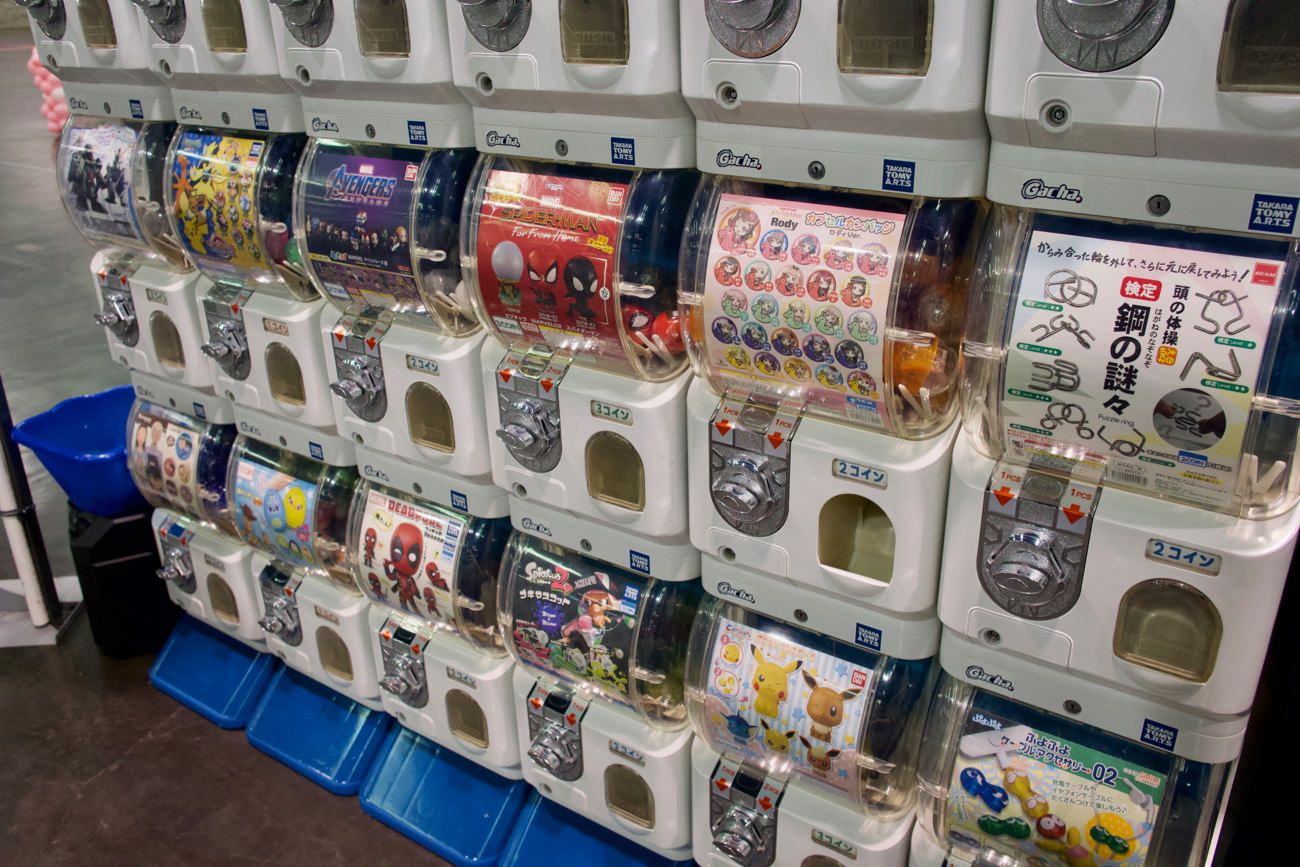 Some big names in various industries had some sort of presence: Medicom, Bait, Mondo, Punk Drunkers, Goodsmile, and Mezco, among others. Kevin Durant and Jack Black even made an appearance on Saturday and Sunday as fans.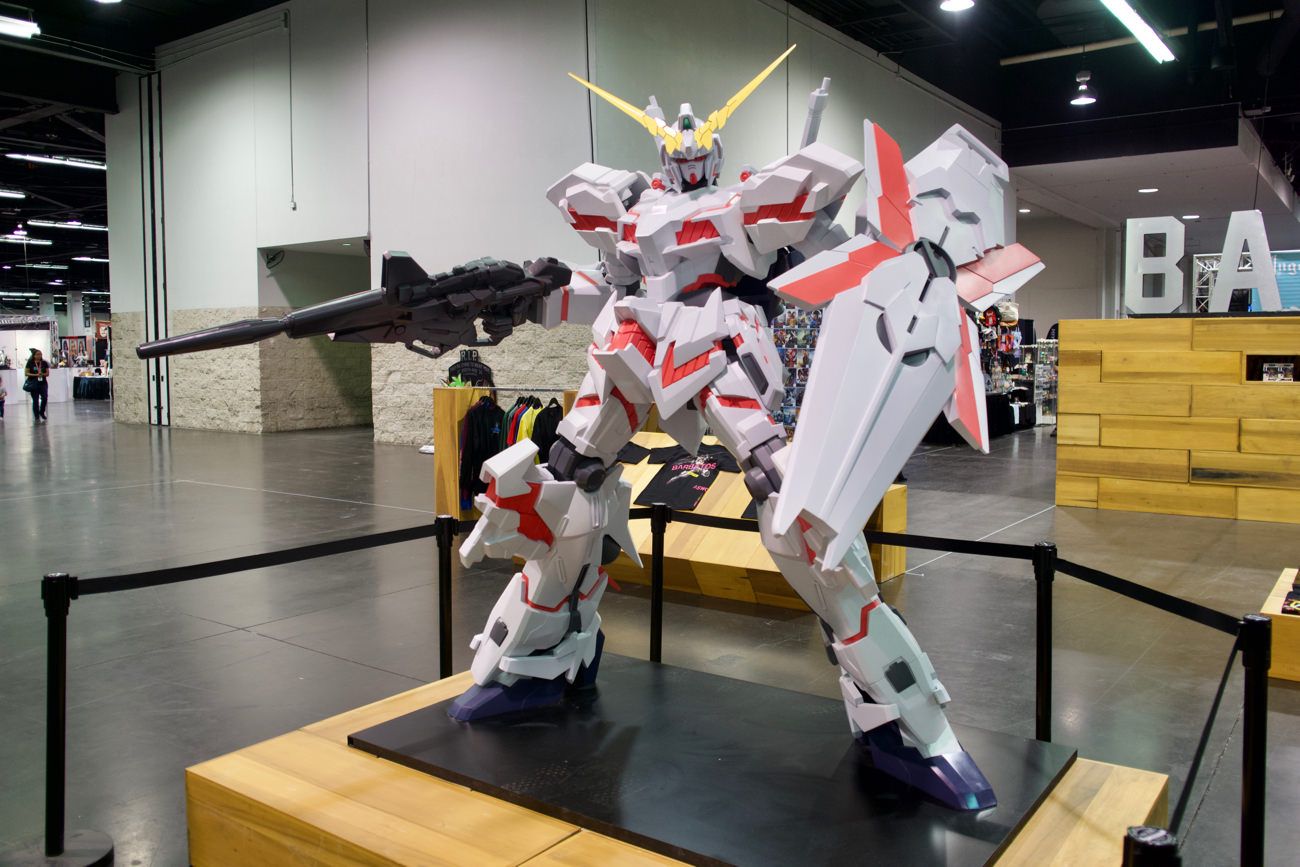 Medicom is probably the biggest money maker and sponsor of DesignerCon. A huge Japanese collectible company, Medicom makes everything from the super popular BE@RBRICKS to all sorts of sofubi and other toys. Their booth was dope and had a lot of good stuff — it kind of felt like a little walkthrough museum. A lot of cool stuff, but I felt as though my money is better spent on less mass produced things.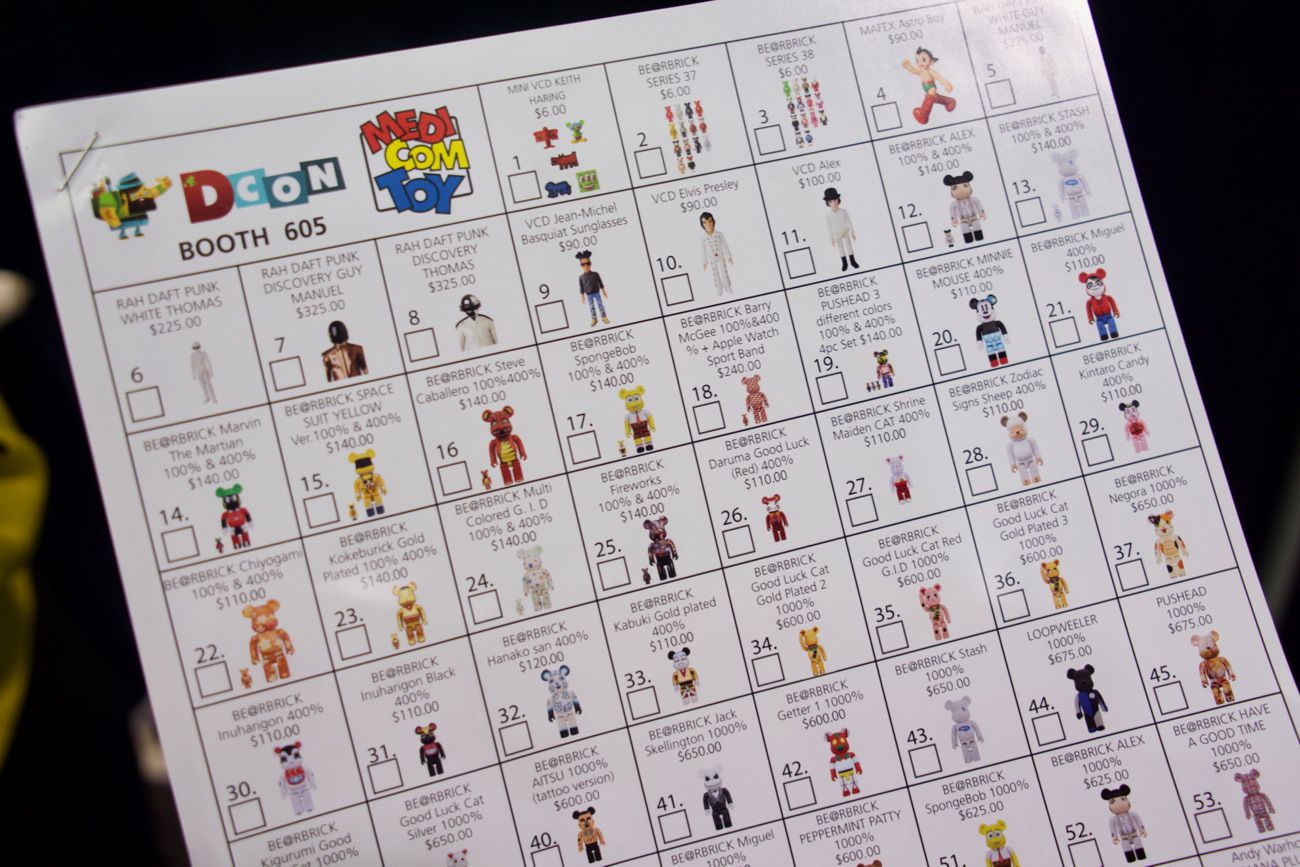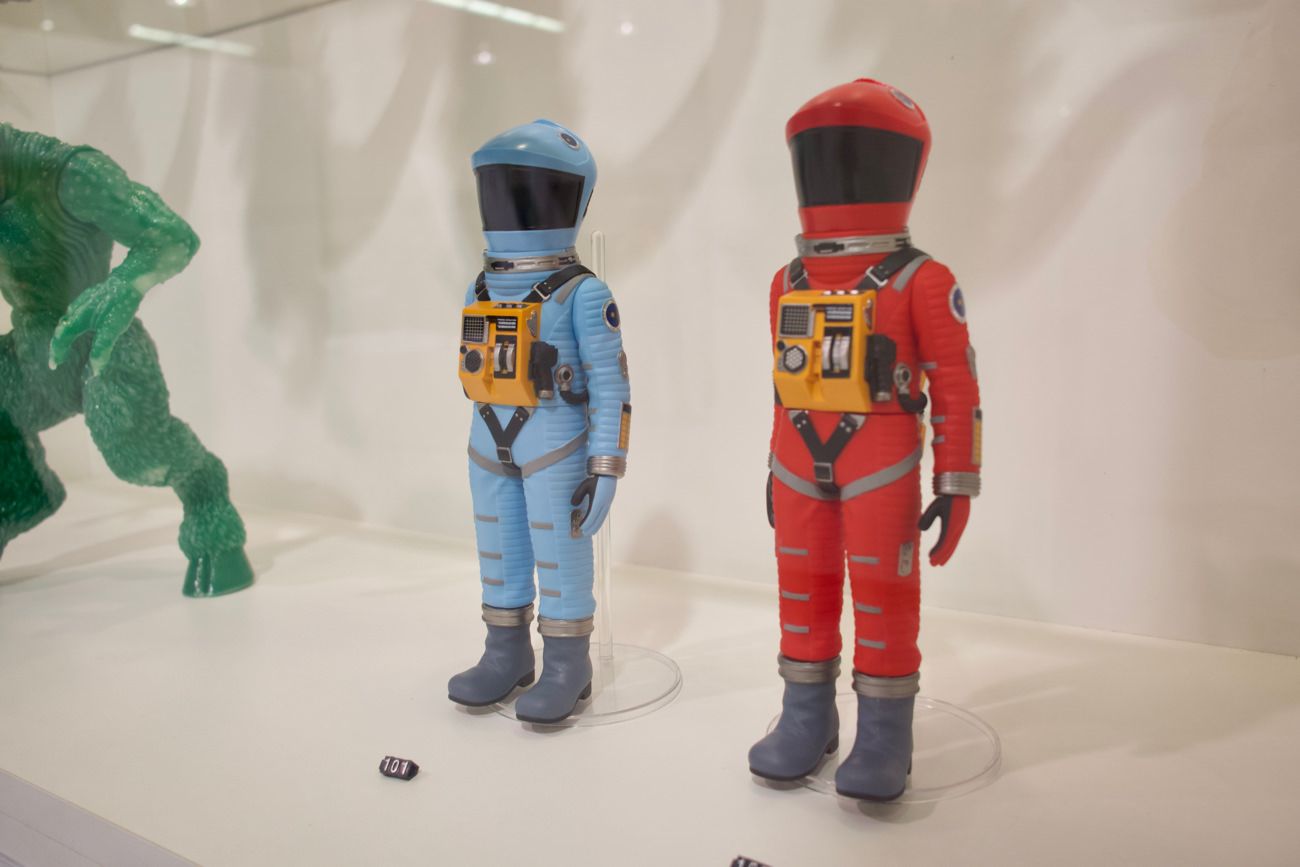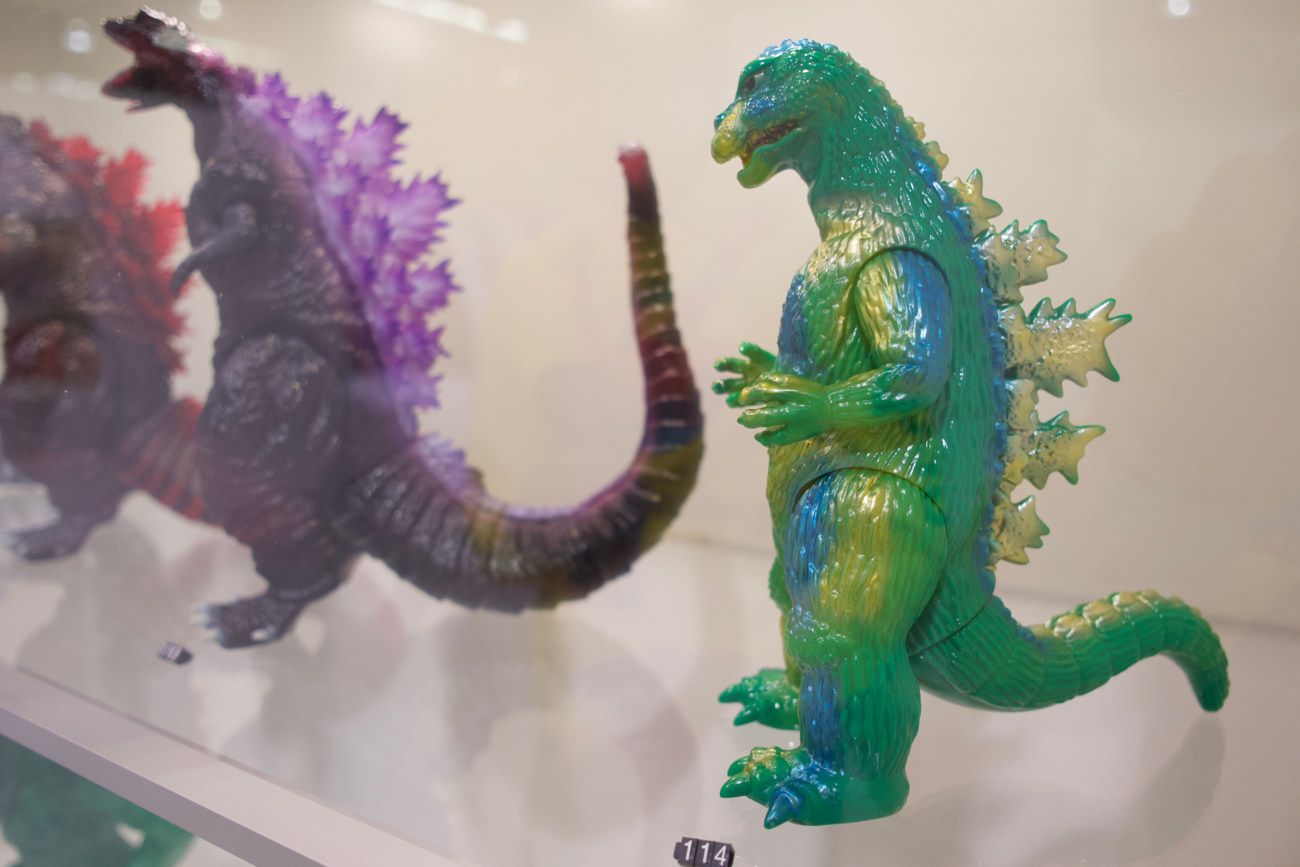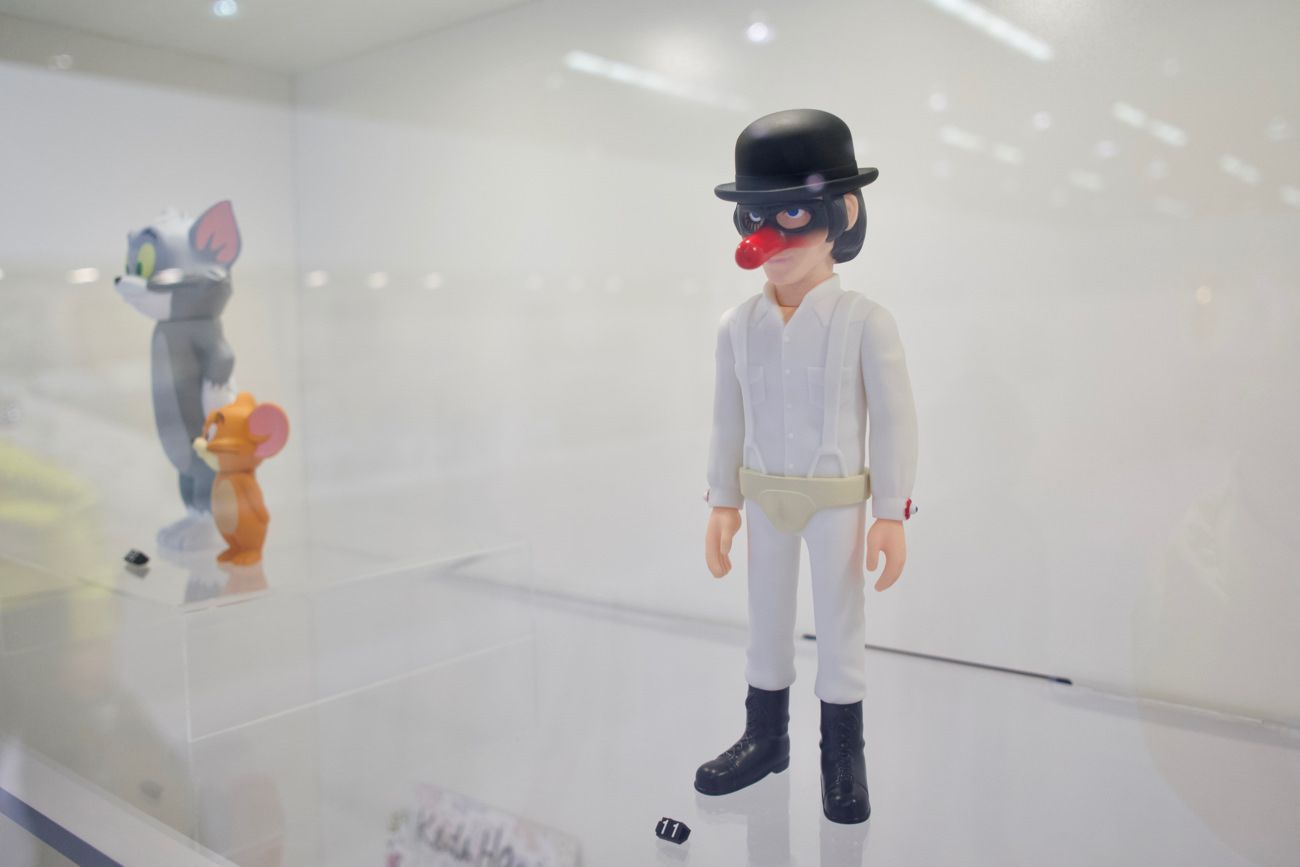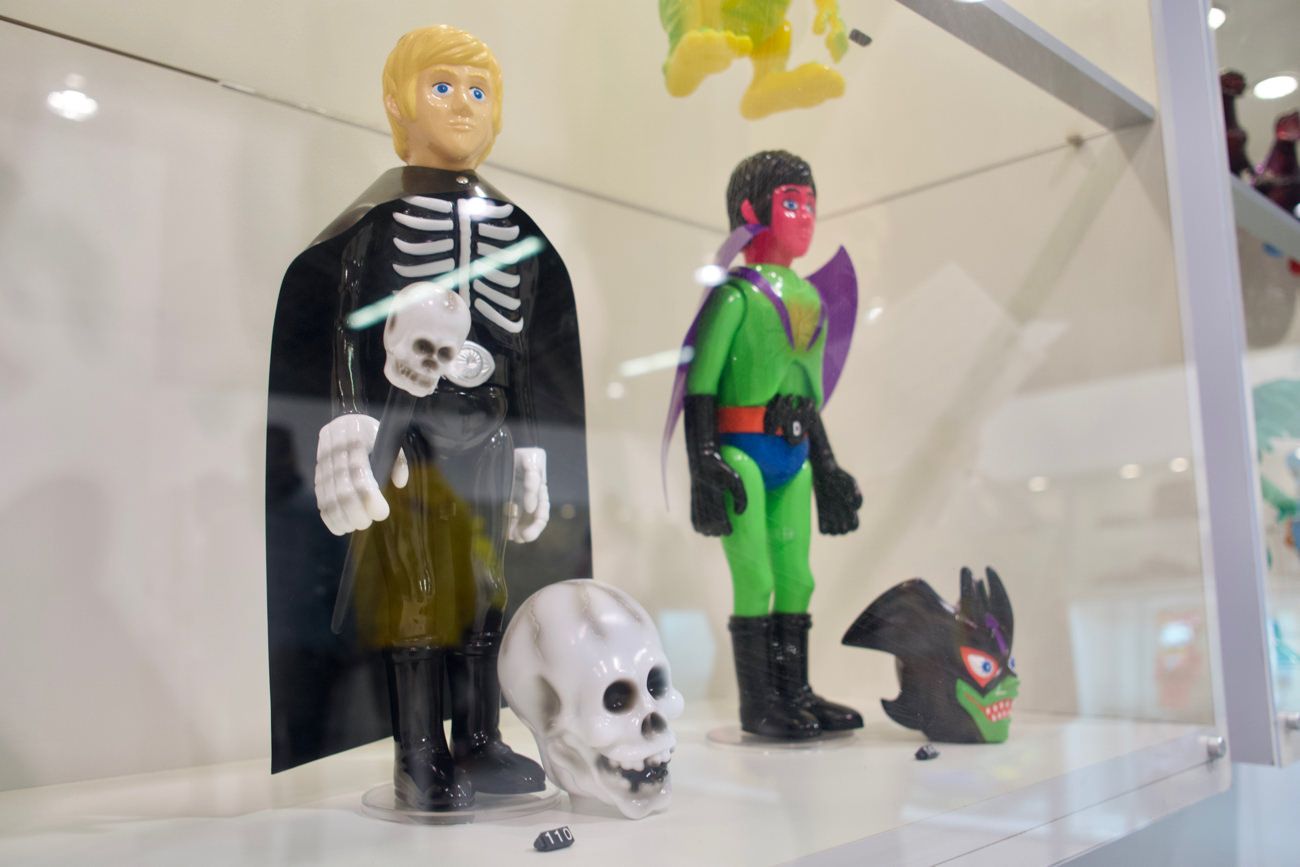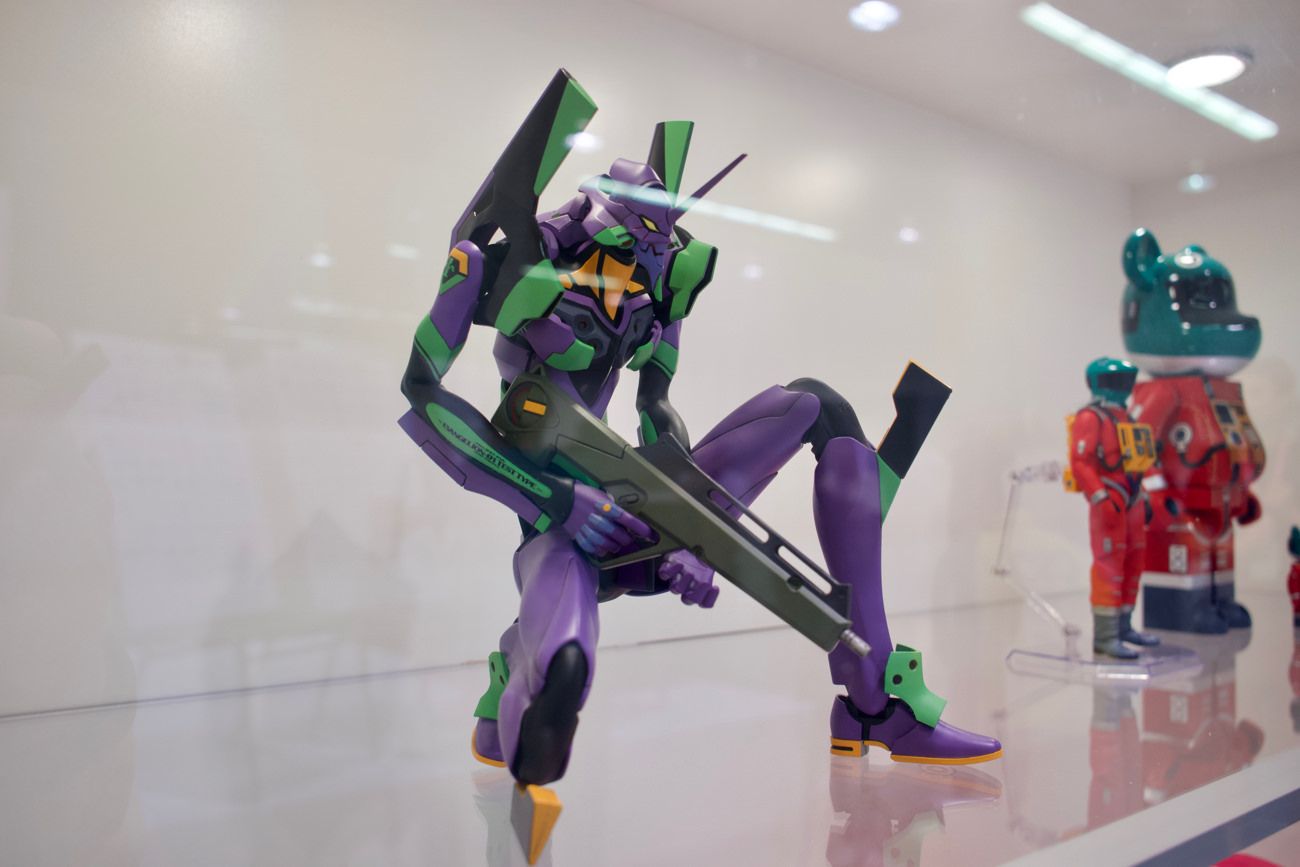 Mezco is another pretty large toy company that had a decent sized presence at DesignerCon. I don't own anything of theres, but after seeing some pieces up close I was super impressed with the attention to detail.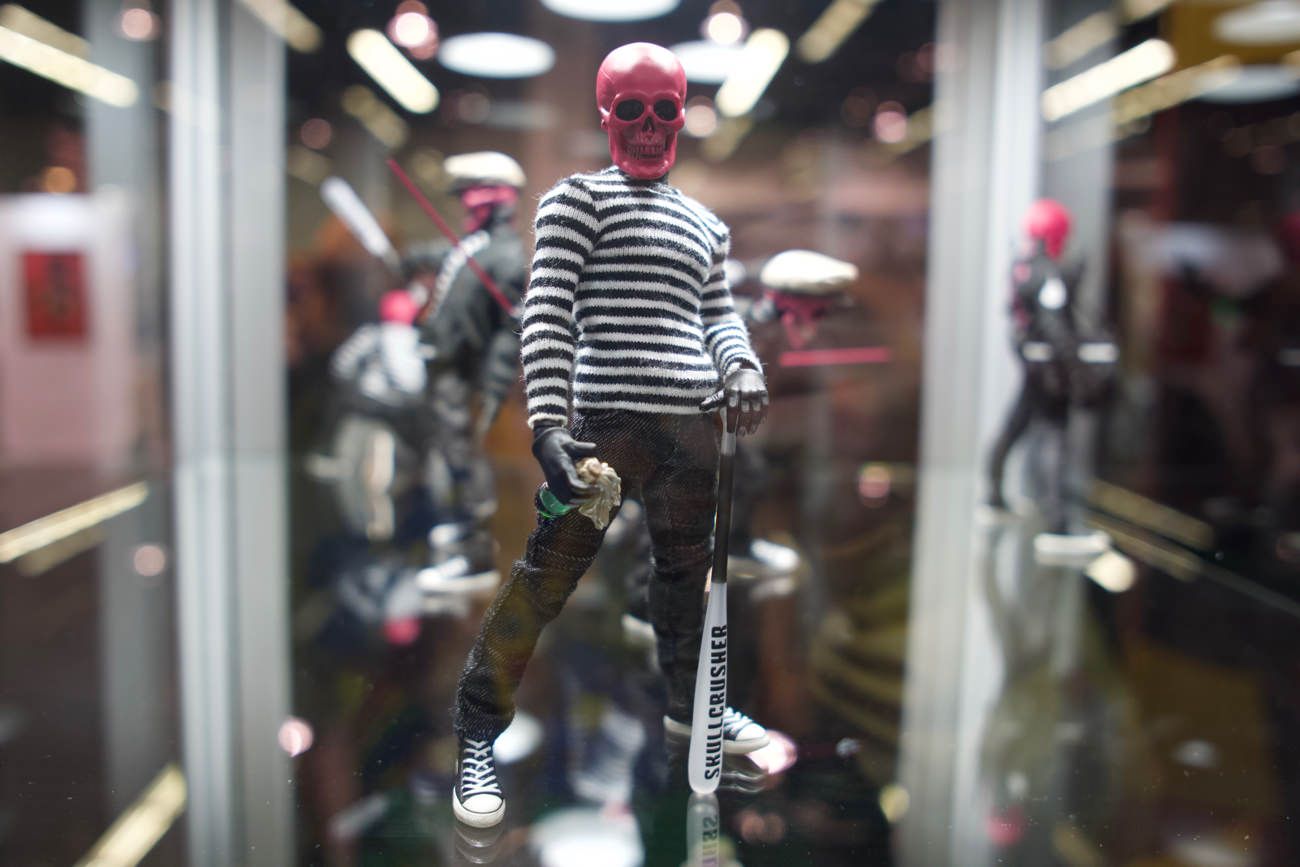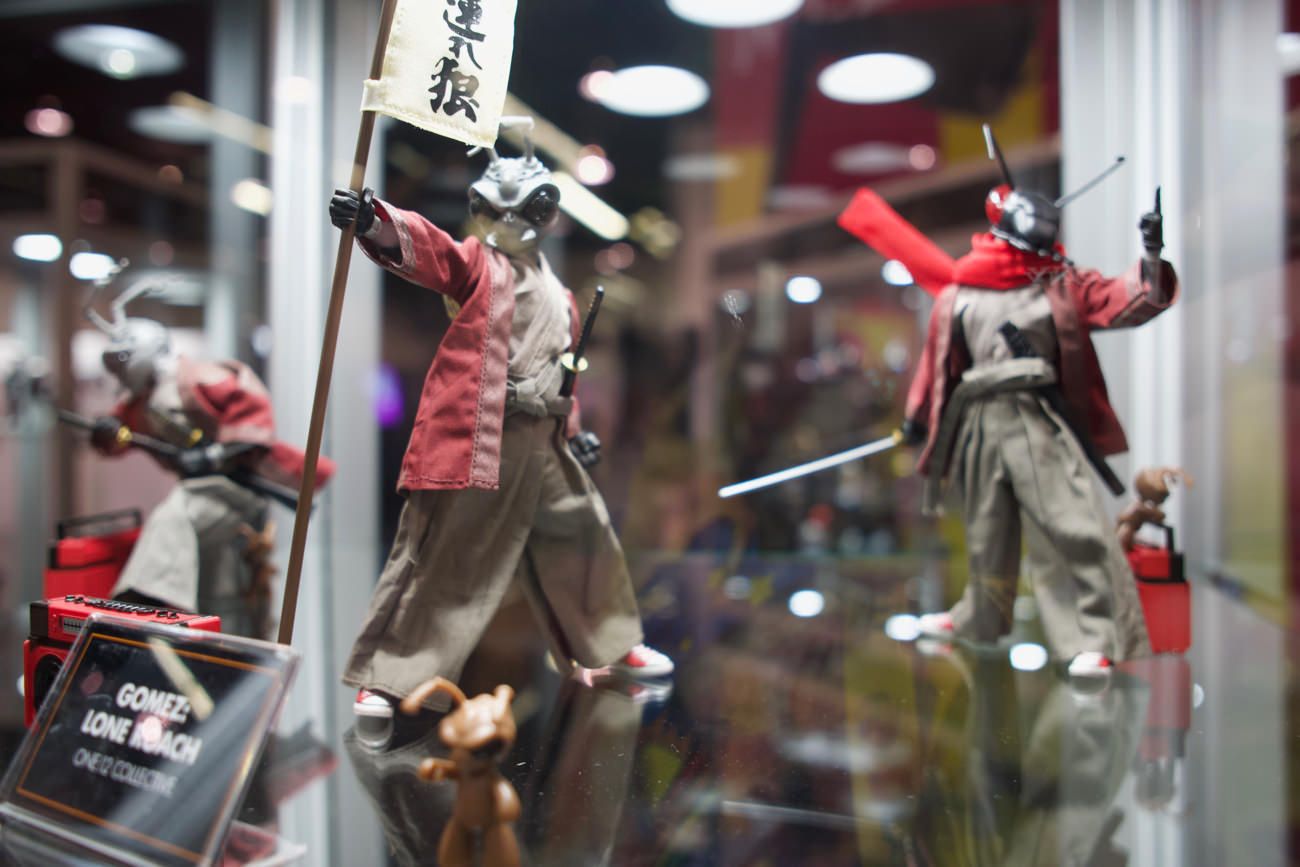 Sideshow is another large company that produces 1/6 scale, super-detailed figures. They also brought stuff from Hot Toys, which is very similar but featuring incredibly accurate face sculpts and details. Not my thing, but the craftsmanship and quality is incredible.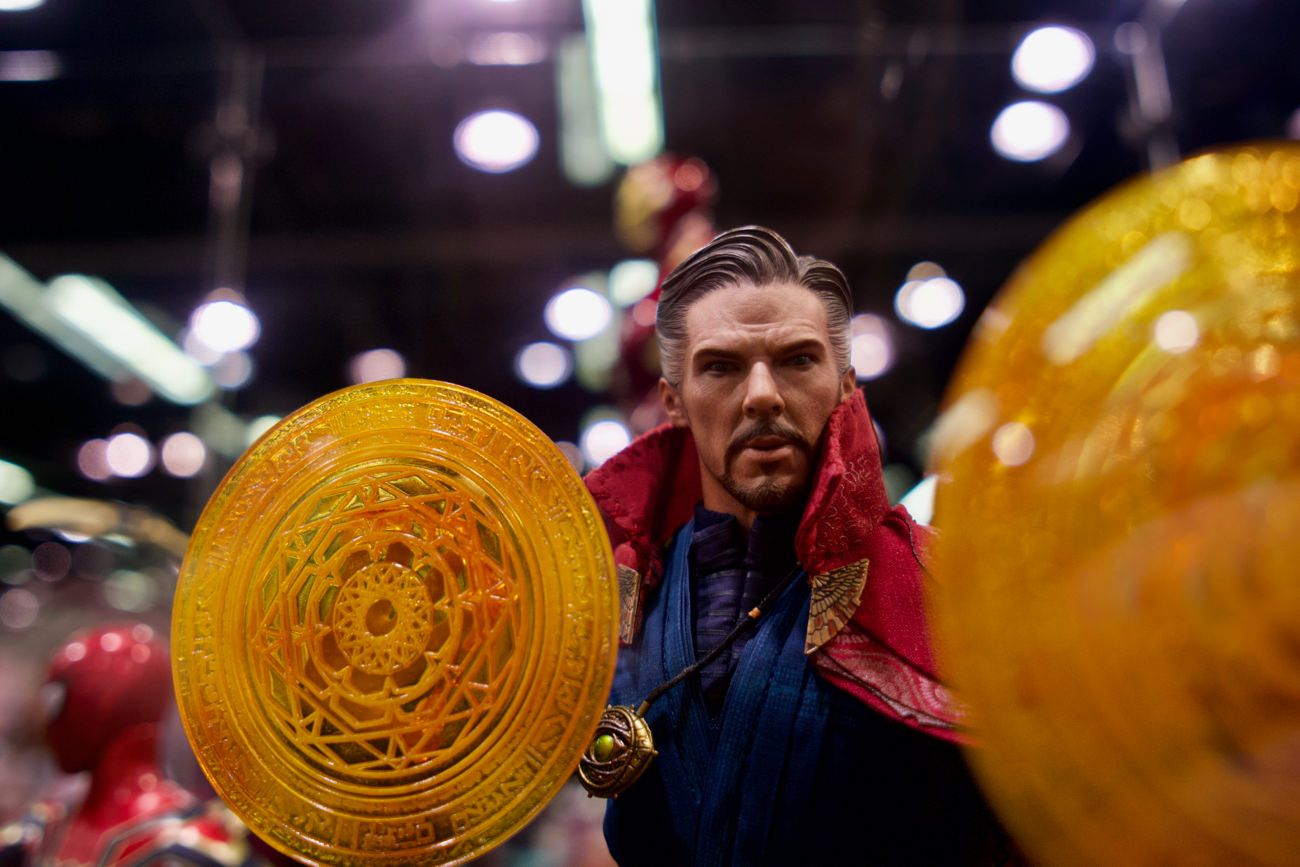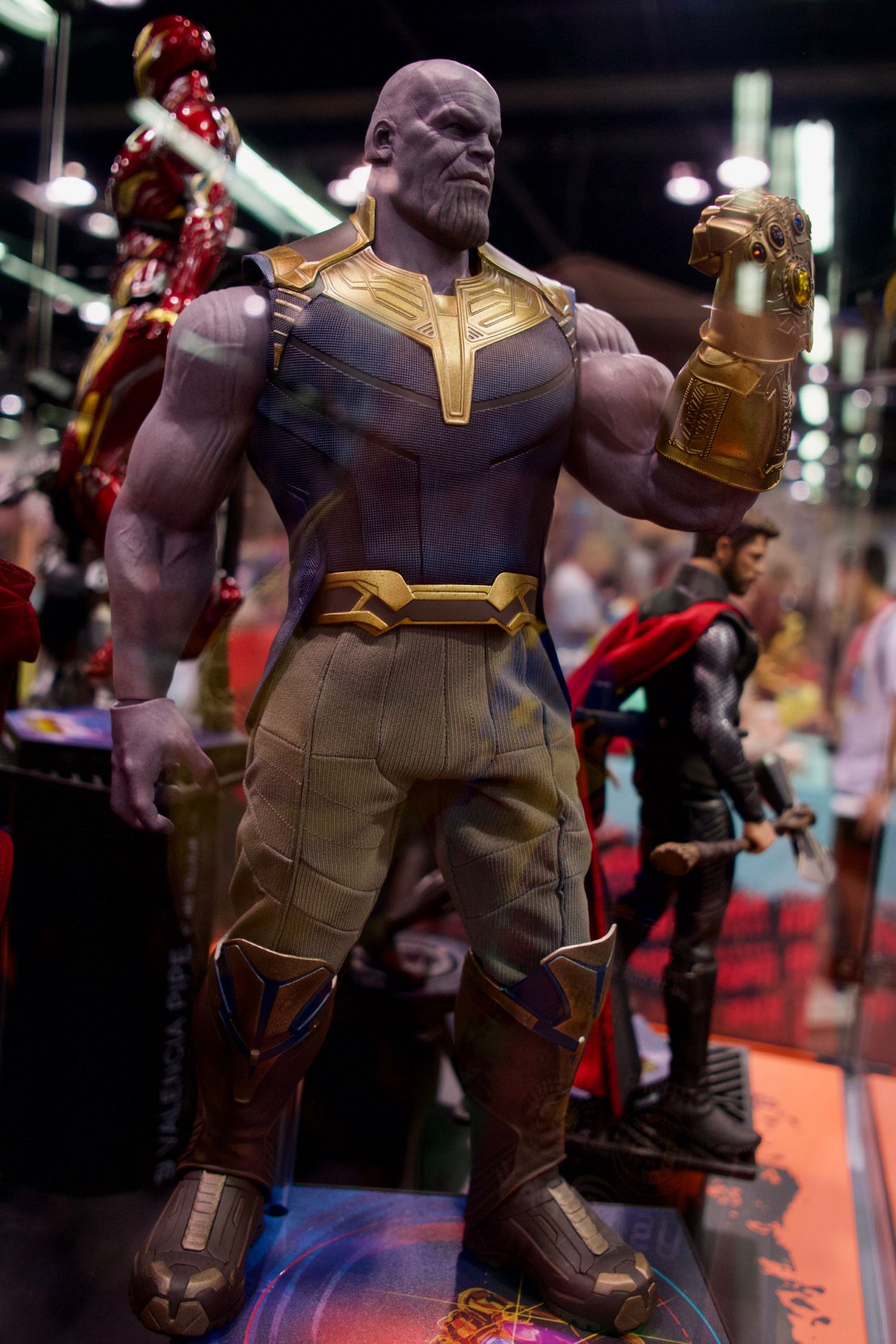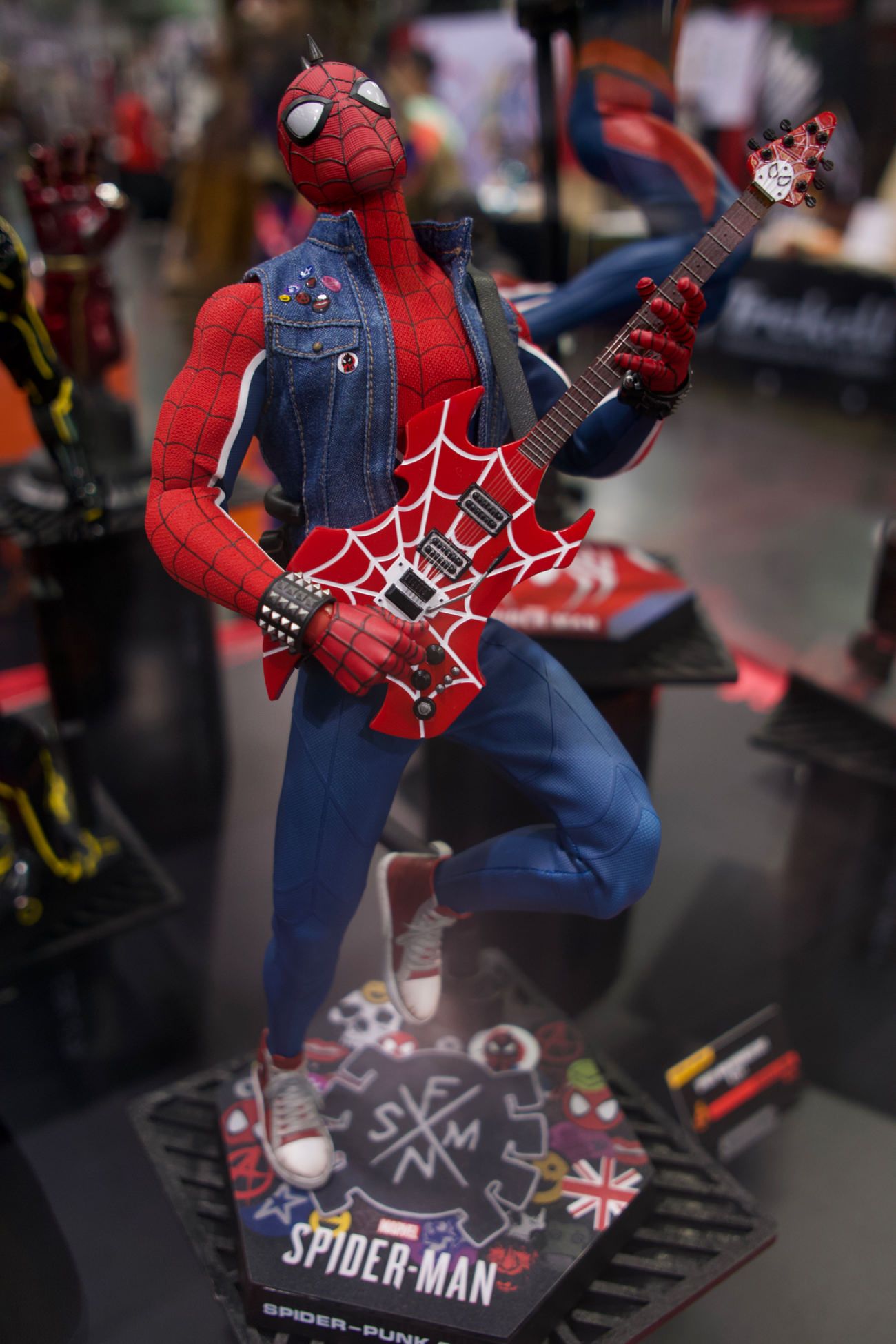 A company mostly known for its posters and vinyl releases, Mondo, was there featured all sorts of stuff, but mostly focusing on some of it's new collectibles.  I really liked this stylized Devilman.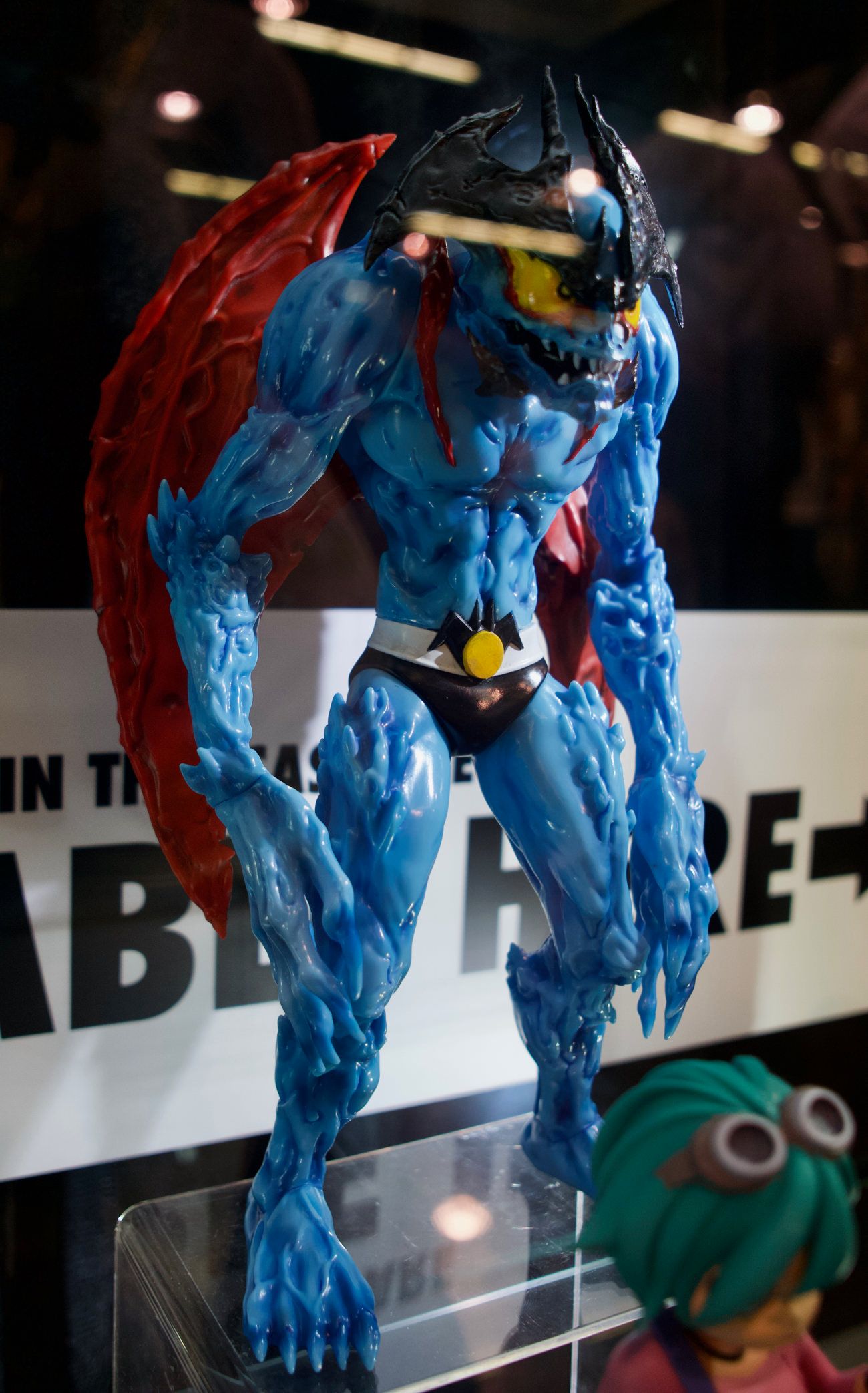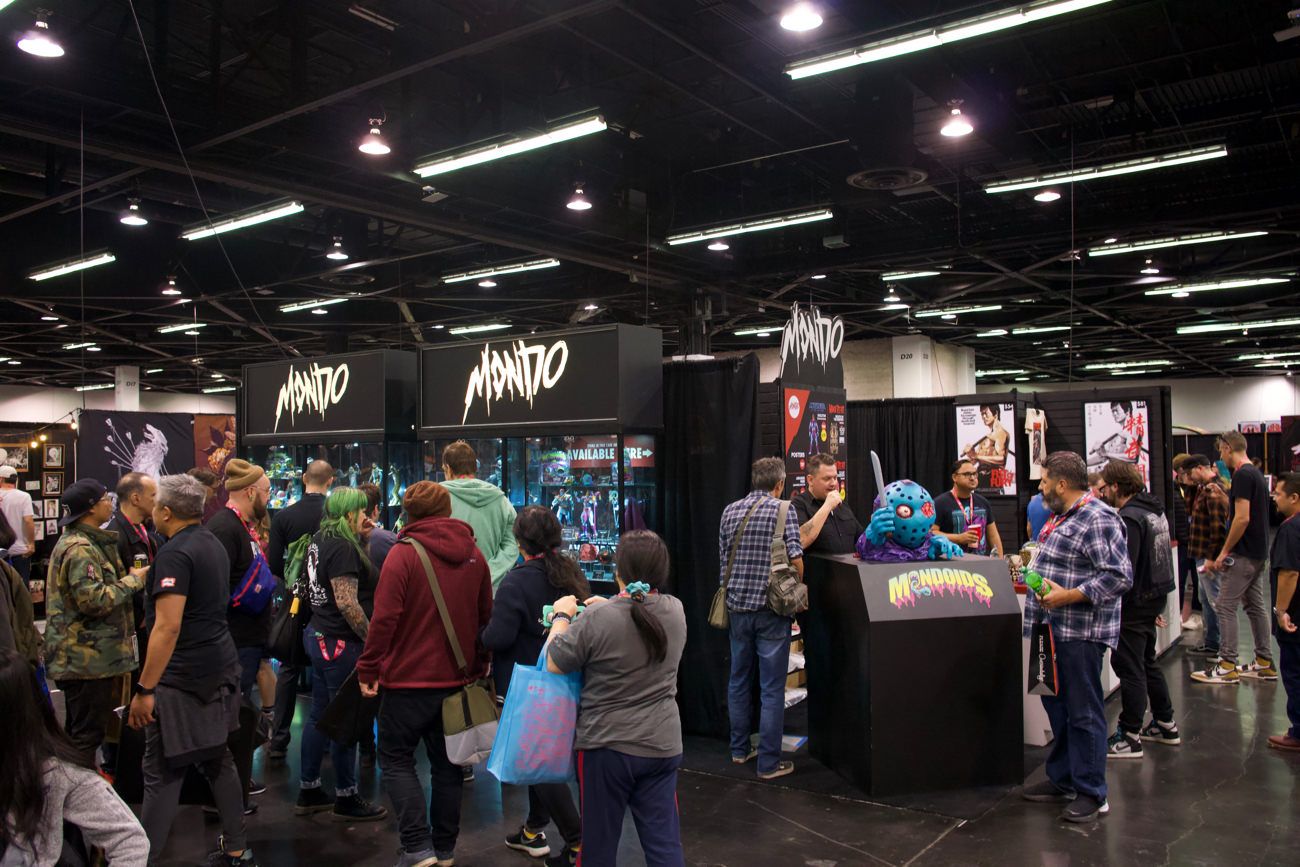 Overall, I was super impressed with my first trip to DesignerCon.  It just feels super comfortable as a mix of multiple interests of mine.  It may not be worth if for you to fly from out of state if you're not super interested in some of the more exclusive attendees or purchases, but it's nonetheless fun to peep all the different types of art on display — plus it's a 40 minute drive from DTLA. stoner sidenote: if you're staying in Anaheim, there aren't really any dispensaries with store fronts, only delivery, we had a great experience with Kushagram.