Chefchaouen is touted across Instagram and the internet as Morocco's "Blue City" and while the city's aesthetic is no doubt unique, it's much more than a photo opp.  Chefchaouen is located in the Northeast part of Morocco in the Rif Mountains, a lush, green sector of the country most notably popular for the upwards of 800,000 people employed within the illegal cannabis "industry".
Chefchaouen is small enough to be able to walk around its entirety, but also full of everything that makes a standard Moroccan city great. I thought that Fes was rough to continuously walk, but the streets of Chefchaouen are on another level.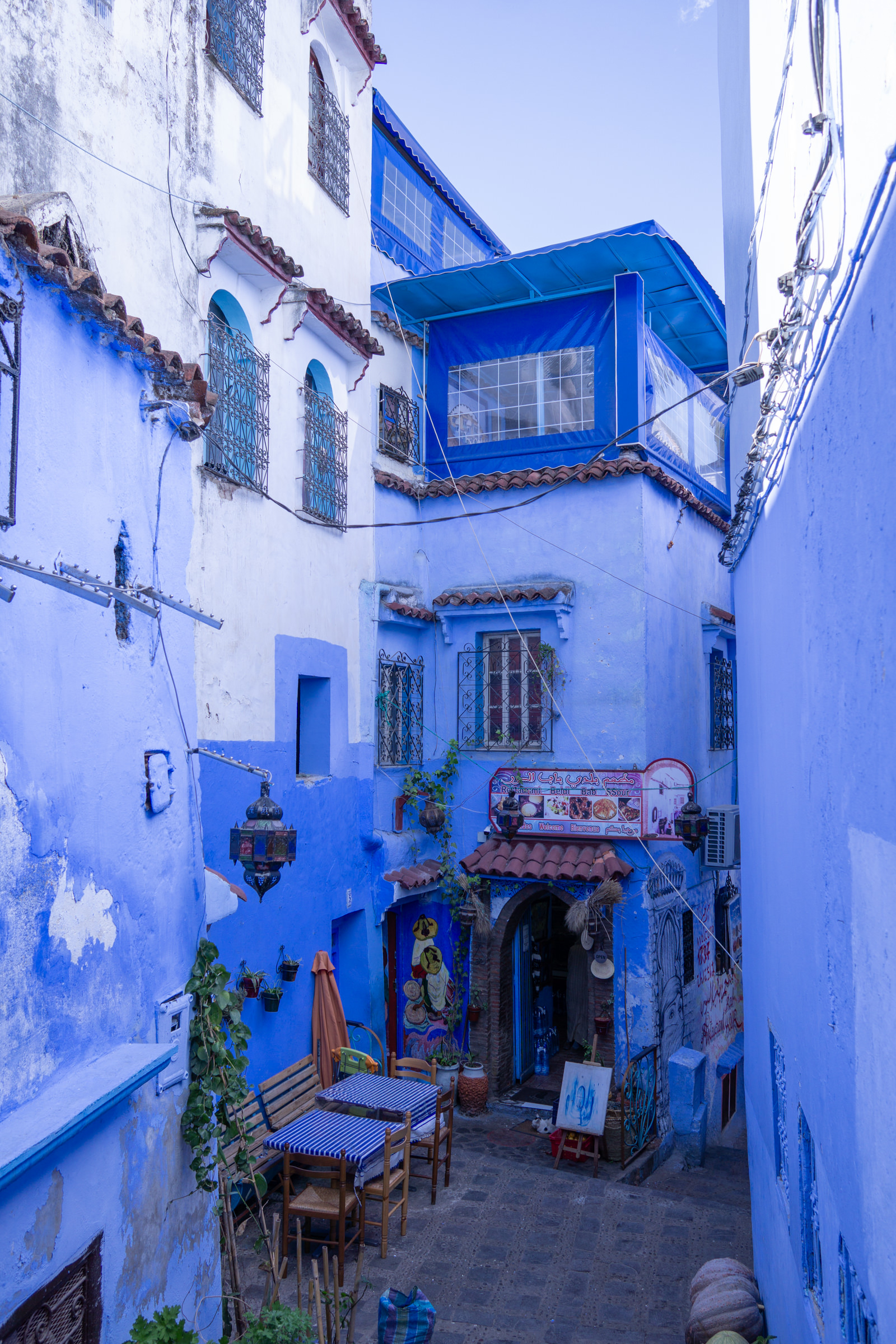 Chefchaouen is a true one-of-a-kind place, and the blue walls and accents are incredibly beautiful.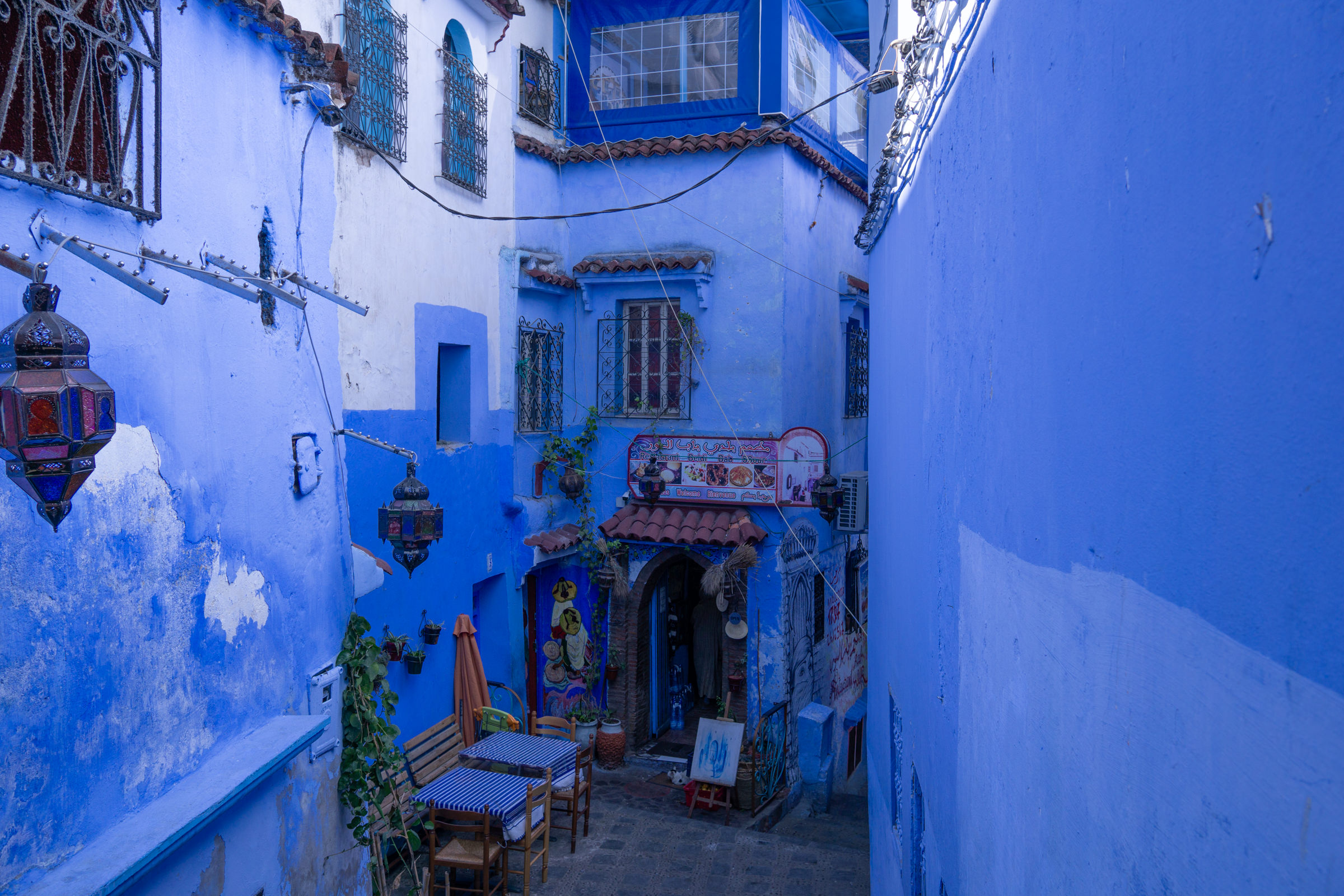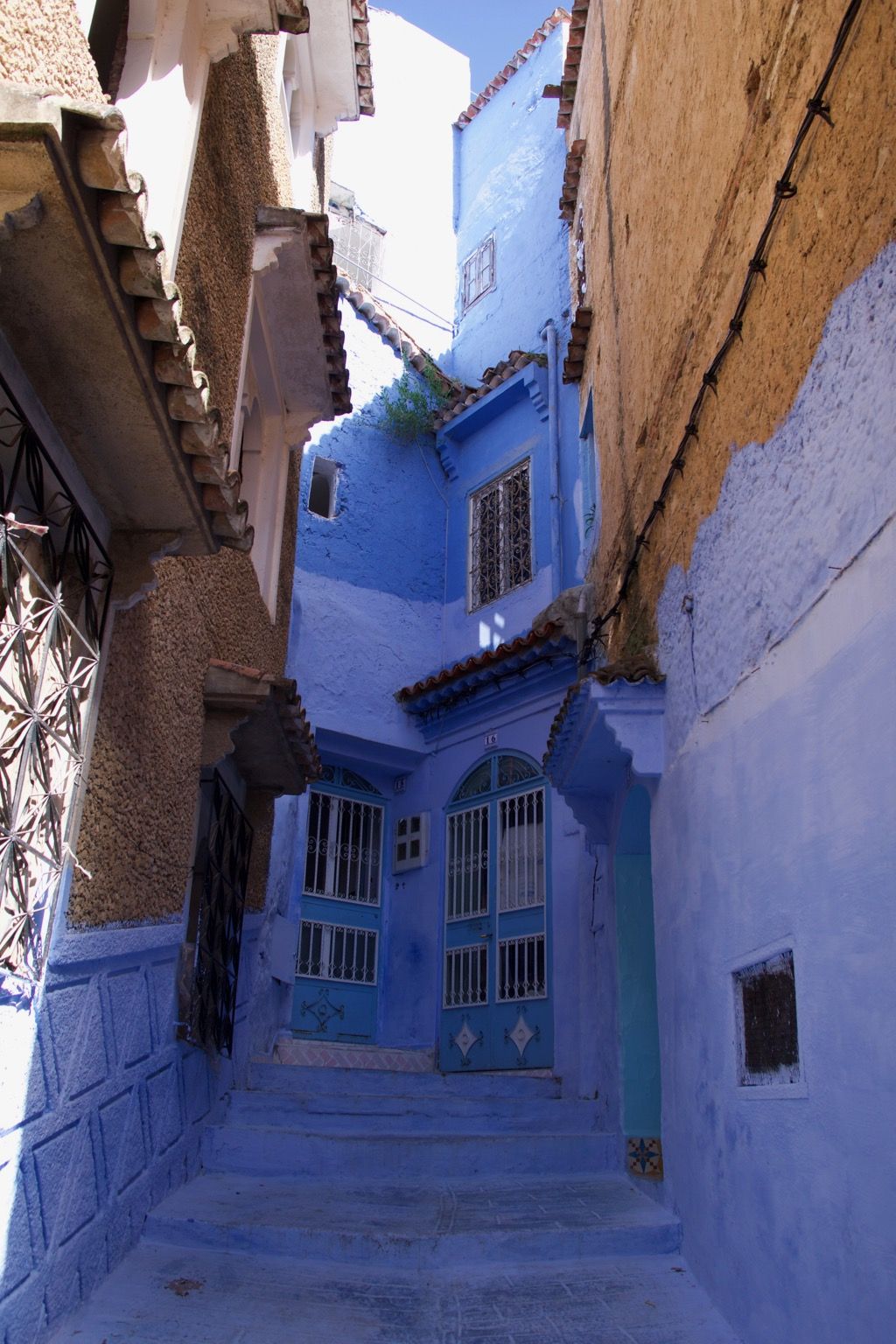 The city still has a medina, albeit much smaller than most others in Morocco, but still offers plenty of unique items including hash pipes you won't find as easily elsewhere in Morocco.  The walk around Chefchaouen is very relaxed, with hardly anyone vying for you attention (you will see this a little where there are clusters of restaurants). If I were going to compare anything in Morocco to the little mountain towns you often find in Colorado or out West, Chefchaouen would be it.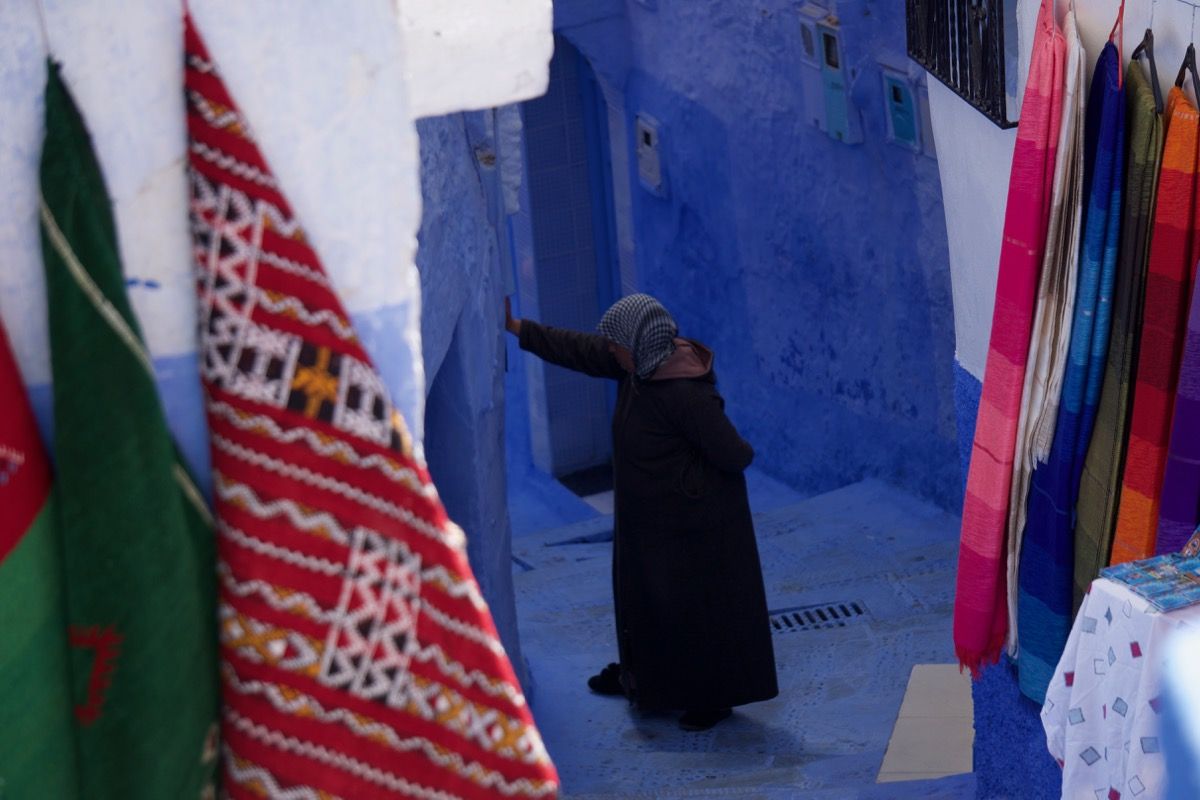 For our few days in the area we stayed at the Residence Hoteliere Chez Aziz which was in a great location and had a fantastic room with kitchenette and common space. I would recommend staying here for sure – while it's labeled as a hotel you get the same hospitality you would be getting at a traditional riad or other Moroccan lodging.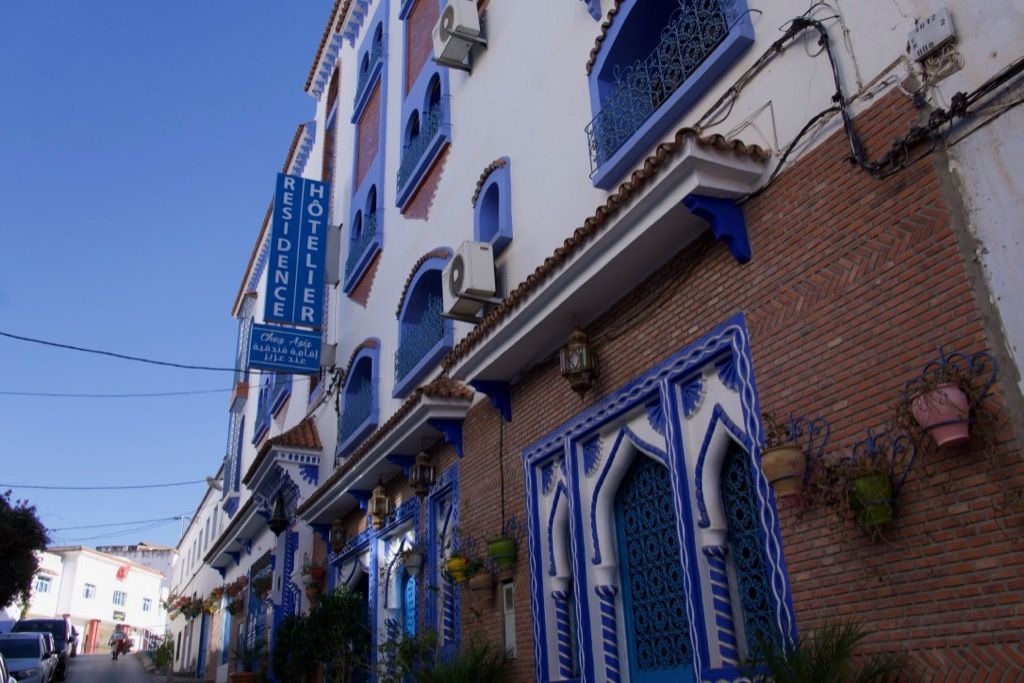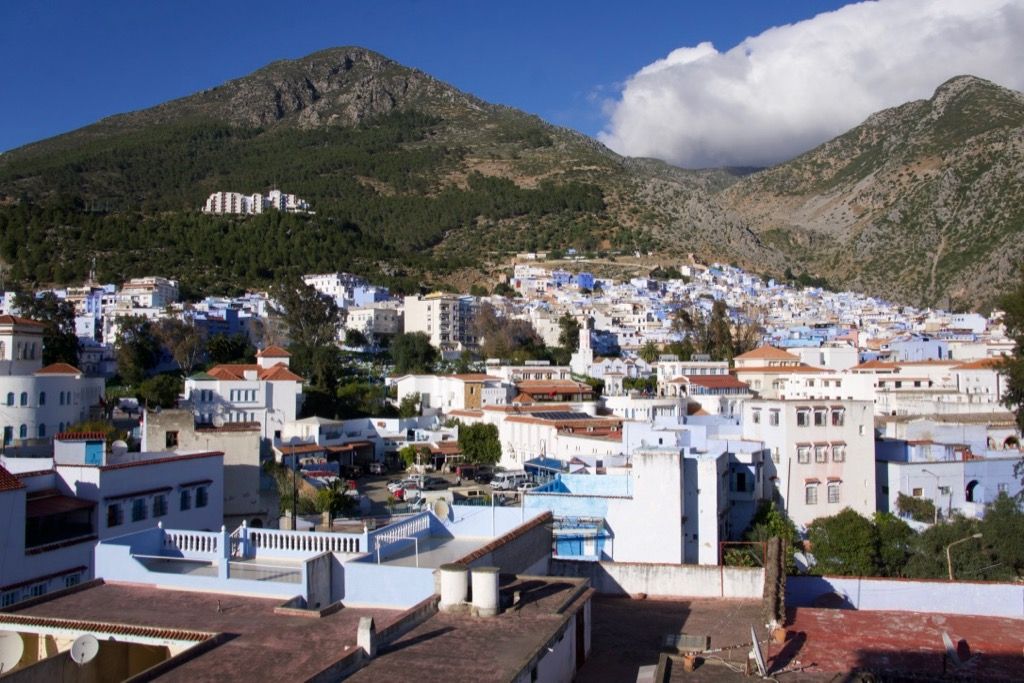 Our hotel also had a partner restaurant, Chez Aziz. Extremely cheap, on-the-fly sandwiches and fries.  We went here twice and were impressed each time. Of course the traditional Moroccan food in Chefchaouen is generally spot on as well.  You still can't go wrong ducking into a tagine shop.
I made it a point to try and find some sort of marijuana grow or kif production facility — although I had a hard time believing that March in 'Chaouen would be a good time to try and see flowering bud.  After hiking up to the city's infamous Spanish mosque to get a great view of the city, I kept on hiking into the mountains to try and see what I could find.  While I did not manage to find any growing batches of the devil's lettuce, it was an amazing hike that ended with me finding my way into a kif production "facility" escorted by the owner's brother.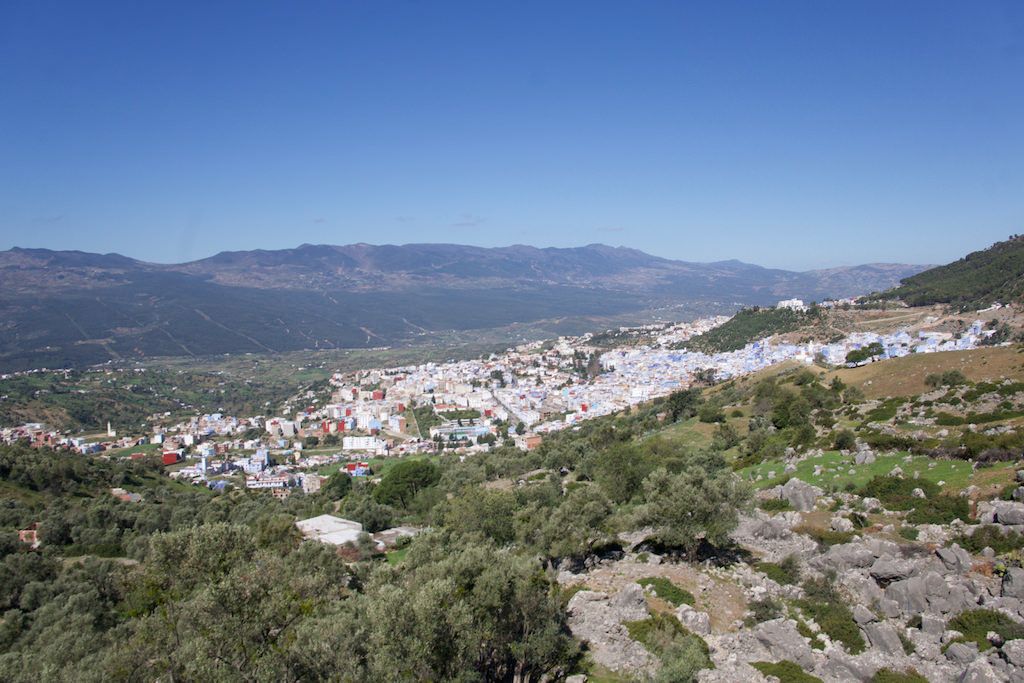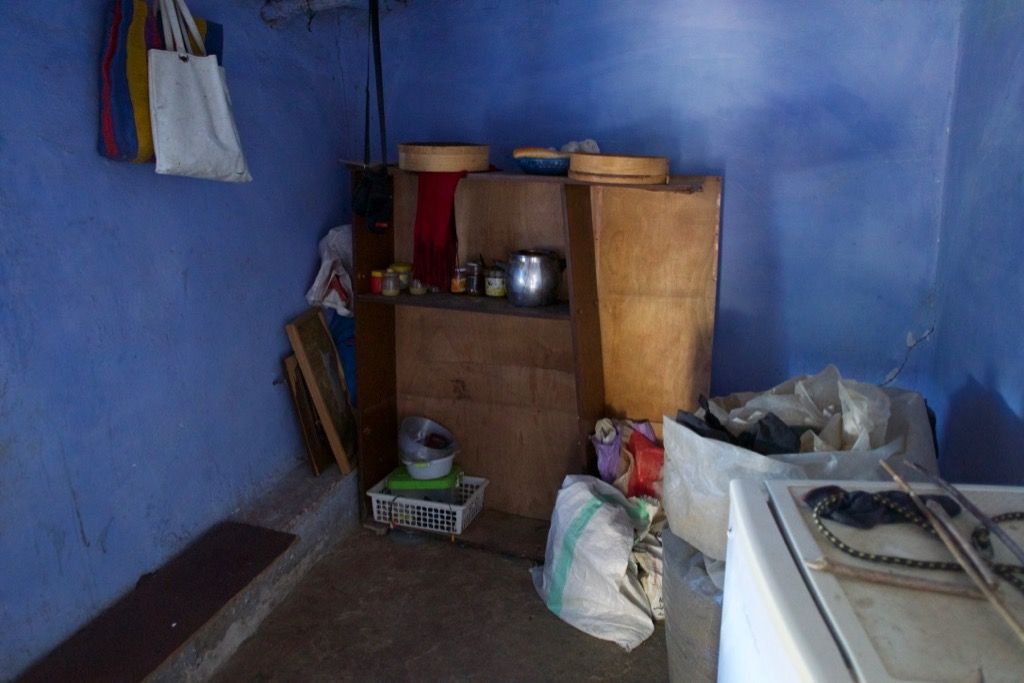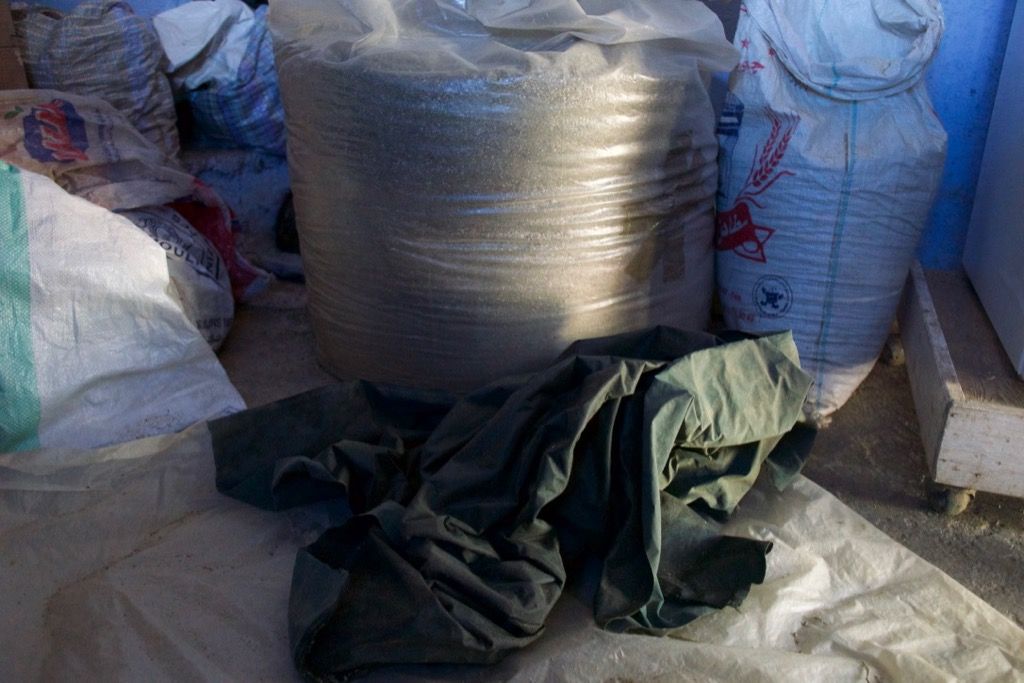 Totally unrelated to my extended hike in search for hash and cannabis plants, the hike up to the Spanish mosque is 100% a must in Chefchaouen. It's a super easy hike through the city and up the edge of a hill that overlooks the city. Make sure you've got some small coin/cash on you to stop at one of the orange juice vendors on the way up. This is one of the most picturesque views we had in all of Morocco — stunning.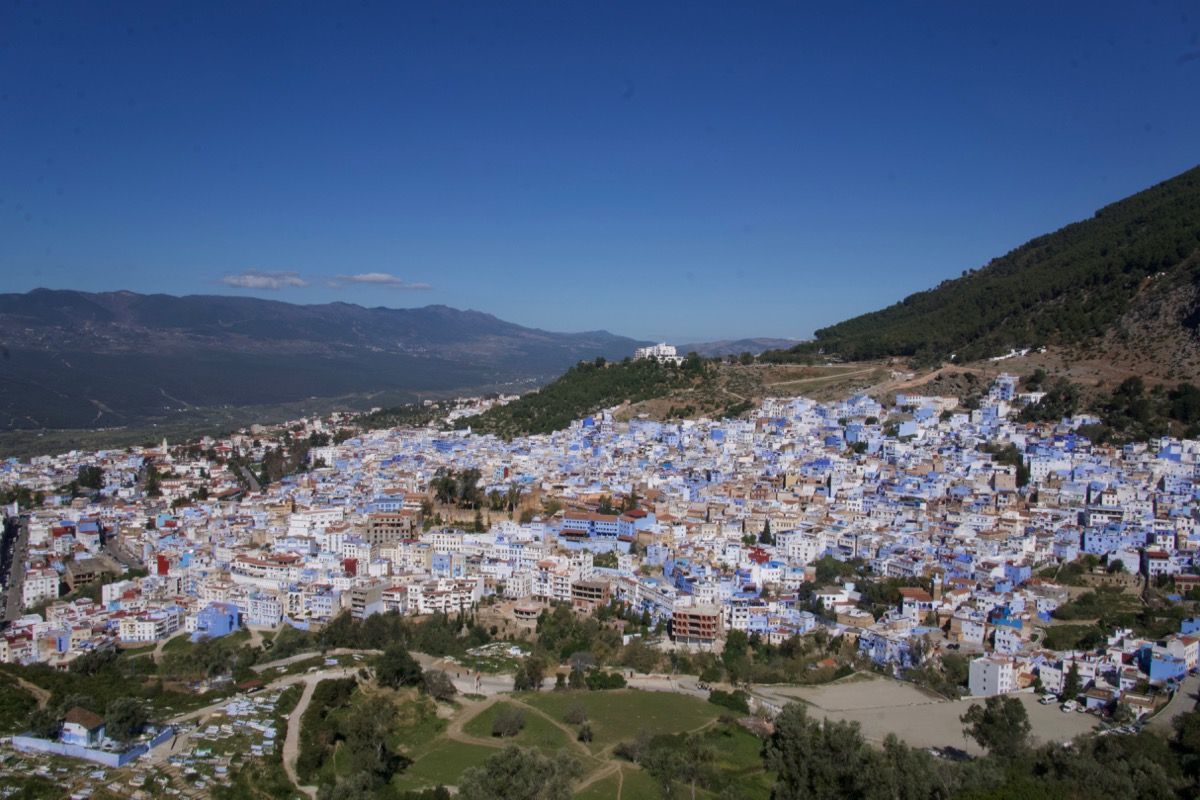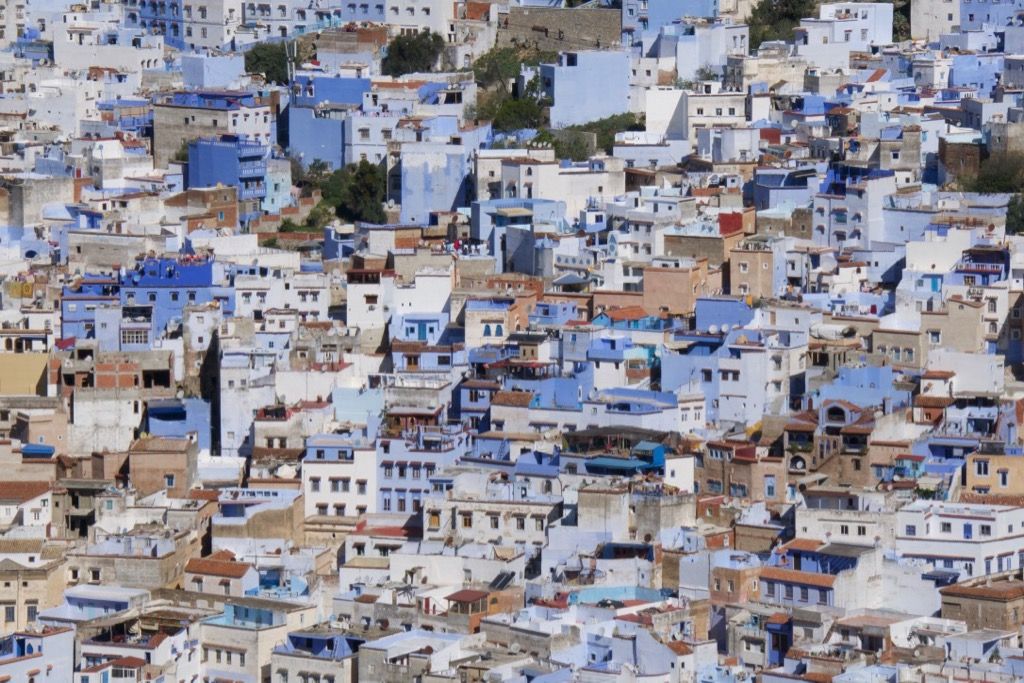 Chefchaouen (or the Rif Mountain area in general) really has a different vibe than the rest of Morocco we visited. While I'm hesitant to say it's the "counterculture" of Morocco, it's definitely more chill and laid back. While hash is somewhat popular and tolerated throughout a lot of the country, Chefchaouen was the only place I saw Moroccan men smoking spliffs out in the open, as well as seeing tons of sebsi (long, Moroccan hash pipes) for sale throughout the medina (you know I had to get one!)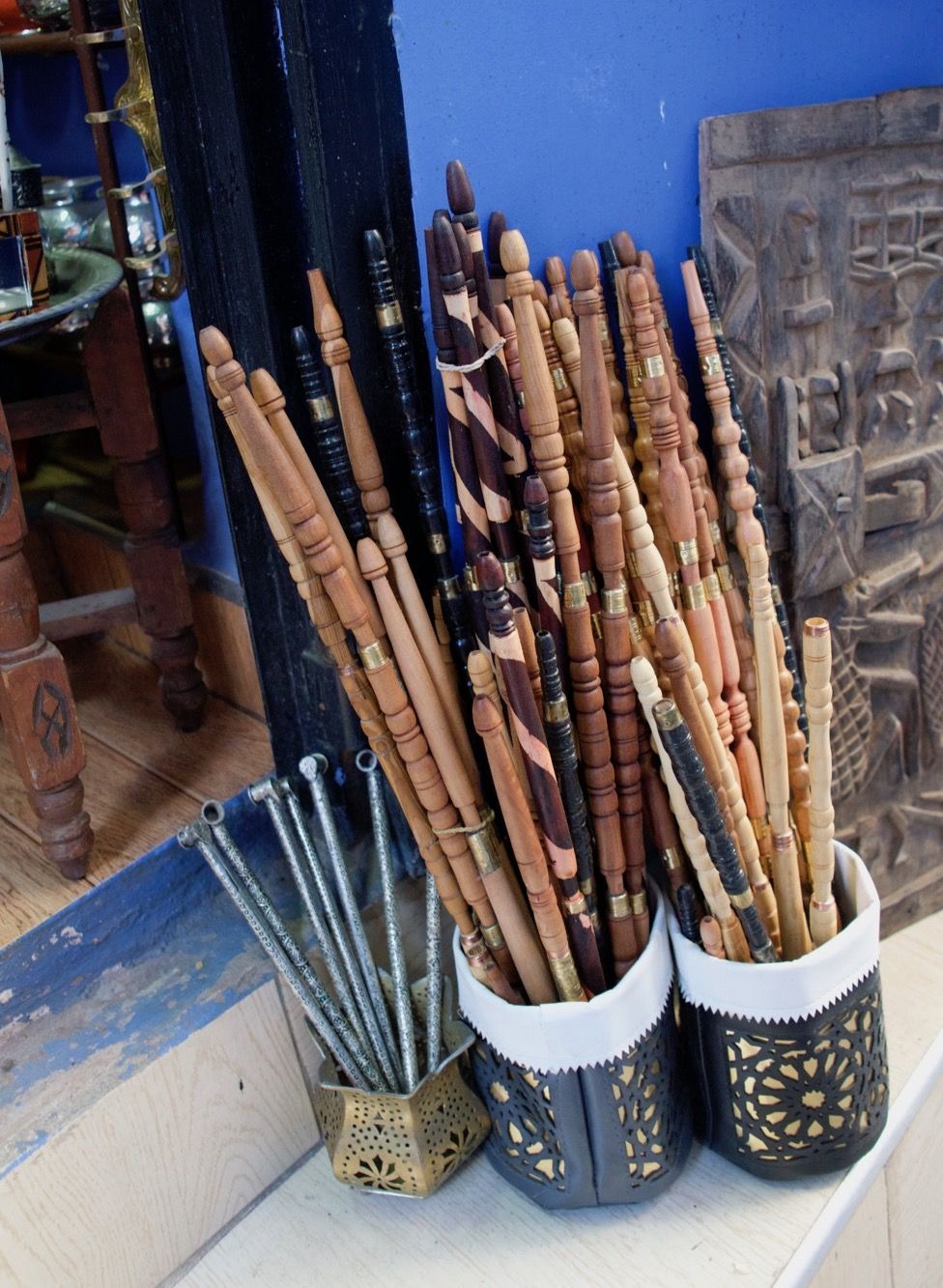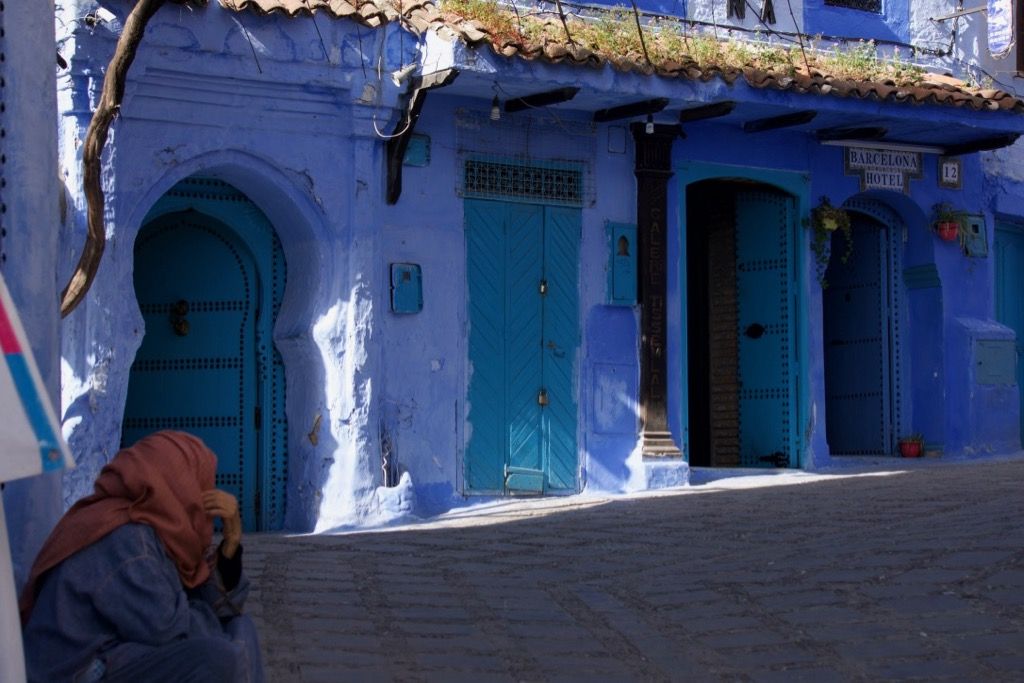 We had one of our best restaurant/bar experiences in all of Morocco at the locally famous Oum Rbia in the heart of Chefchaouen. It's one of the only places in the entire city to both buy carry-out and dine-in drinking alcohol, so it's a great mix of people inside.
It features the typical Moroccan beer menu — Flag Especiale, Casablanca (Morocco's only national beer), Stork, and Heineken. We were happy to finally track down a comfortable dive-bar setting in Morocco, as most places we had been to grab a drink at before were fairly uppity and heavily marketed towards tourists. Our waiter (who seemed to be the owner, as well) kept bringing us plates and plates of free food and snacks for us to try while we drank. It was one of the funnest parts of the trip and further exemplifies Moroccan hospitality.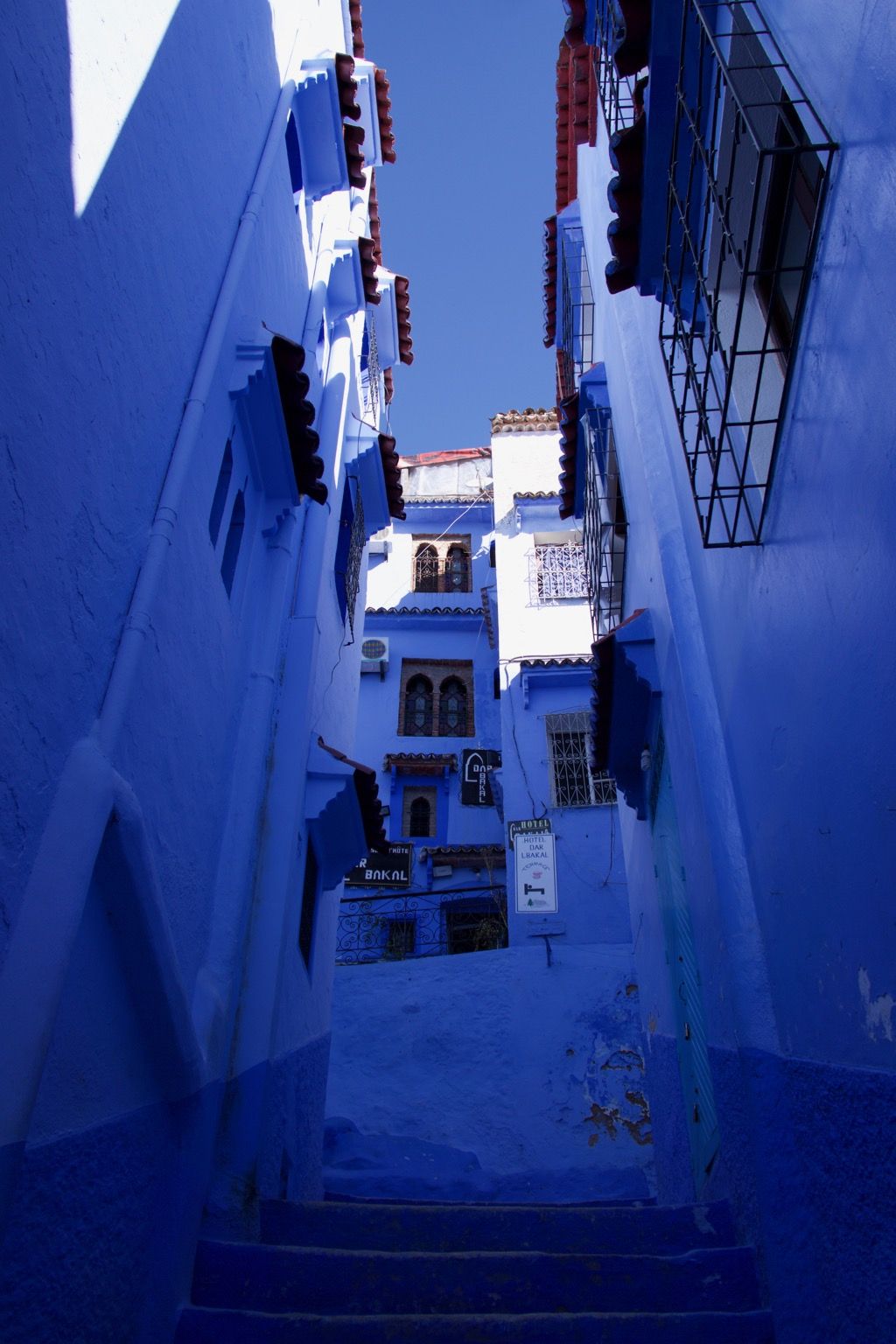 In hindsight I wish we would have spent one less day in Fes and added that to Chefchaouen. While we felt like we "did" everything we wanted to in Chefchaouen, another day to hike further out and then relax would have been perfect. The area is for sure a must-visit – no inaugural trip to Morocco would be complete without a stop in Chefchaouen.