Fes is really the place that defines Morocco, for worse or for better.  We had a killer time weaving through and getting lost in everything that one of Morocco's oldest civilizations gave to us.  Having said that, I could see how someone with a different personality could easily feel overwhelmed — but to me Fes' charm can't come without the chaos.
Fes is located in the northern, more mountainous region of Morocco — a more lush green than most of what we'd seen up to that point. We checked into our hostel after parking our rental in a little bit of a sketchy parking spot surround by construction (it wound up being 100% fine) and after meeting the riad's owner we checked into our room and then headed out to Fes El Bali, the oldest and most popular of Fes' two medinas.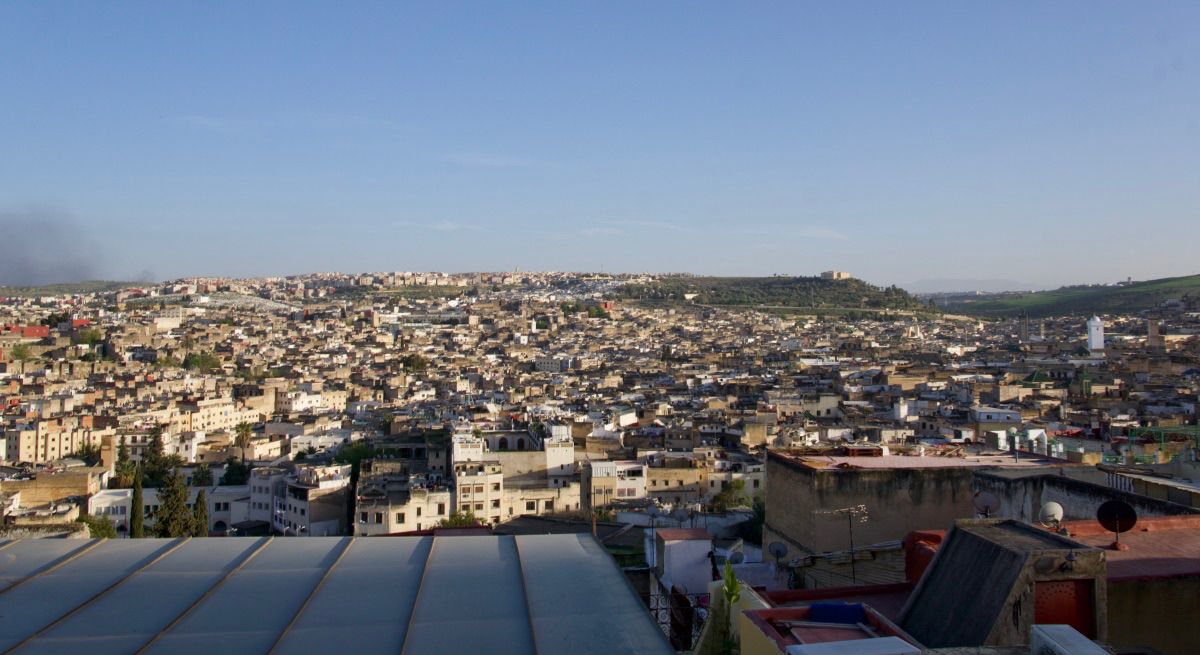 Fes is extremely old — around 1200-1300 years old, and the ancient walls and shops of the medina show it.  Fes El Bali seems absolutely massive compared to Marrakech's medina.  The walkways and souks of Fes' medina are the definition of a maze – we got lost multiple times but that's part of the Moroccan medina experience.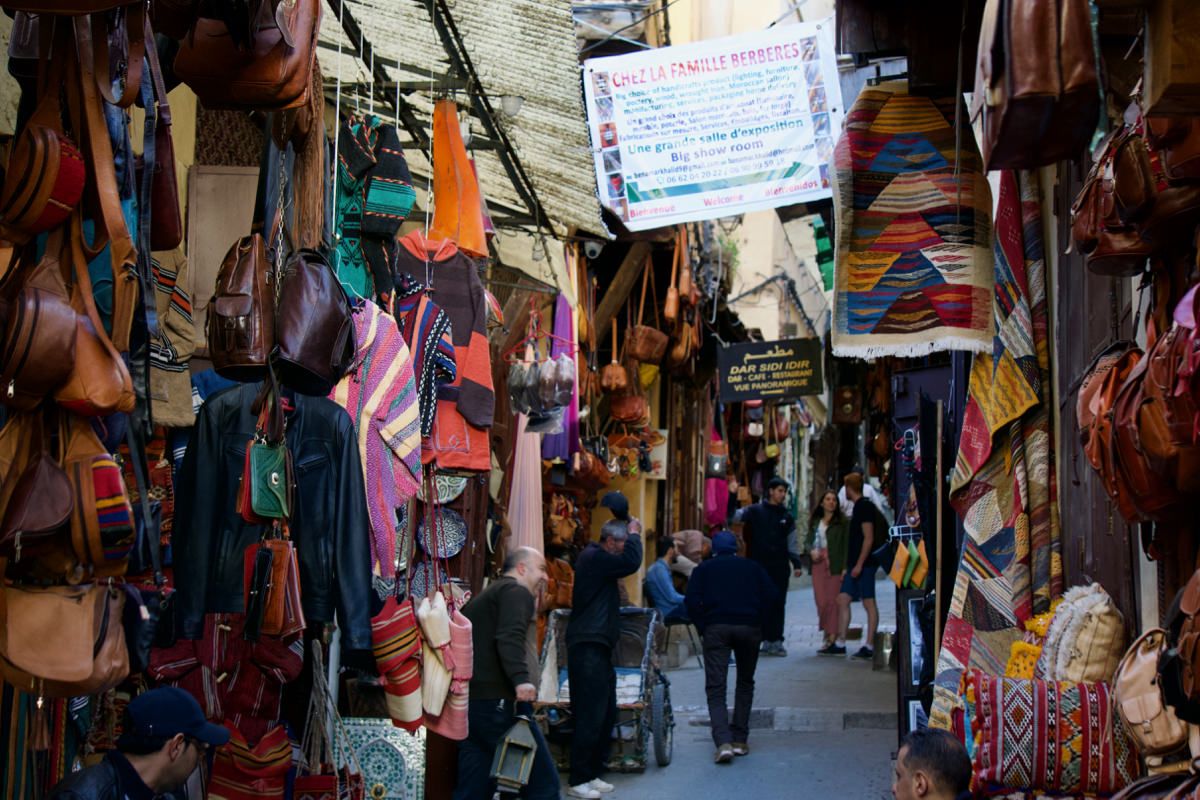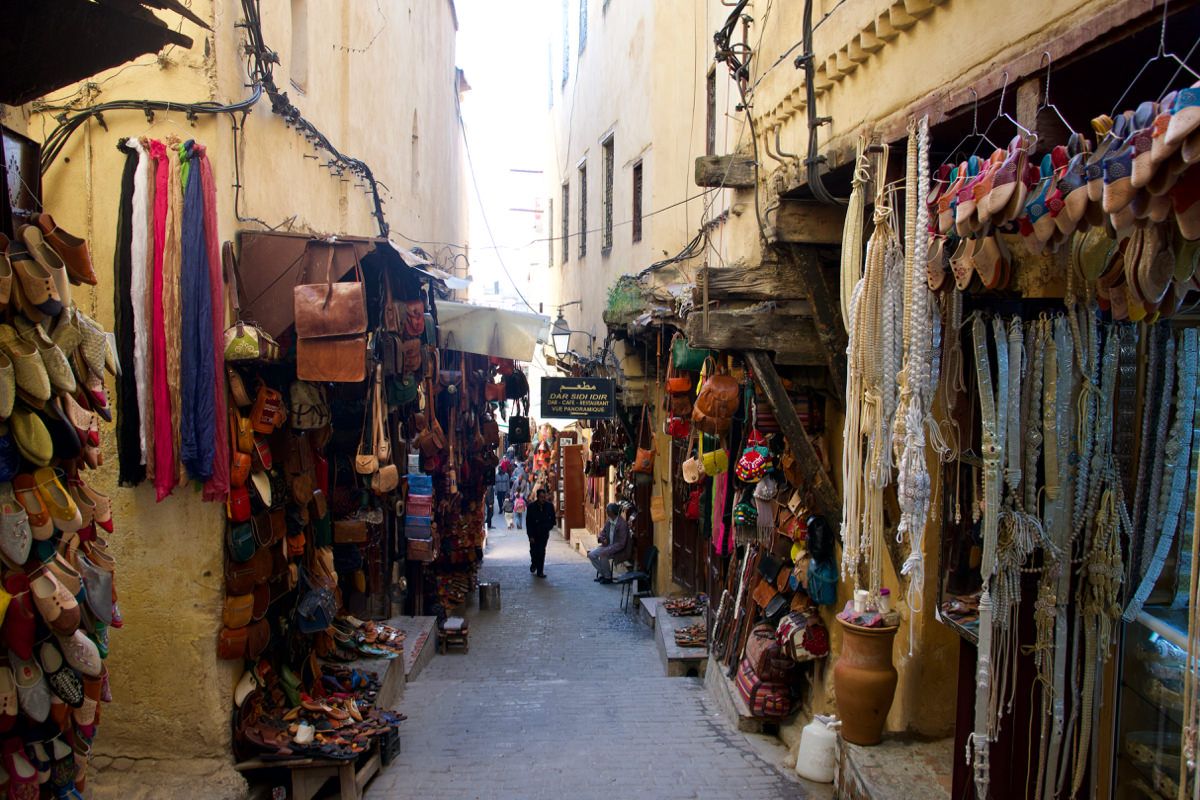 When exploring the medina, start early and just walk around to the different districts, each usually specializing in some sort of good or product. Restaurants litter the streets, both traditional and modern, so finding quality food is not a problem.  Eat some of the delicious snacks and juice from the street vendors – the pomegranate juice is notably good (and a fraction of what it costs in the U.S.).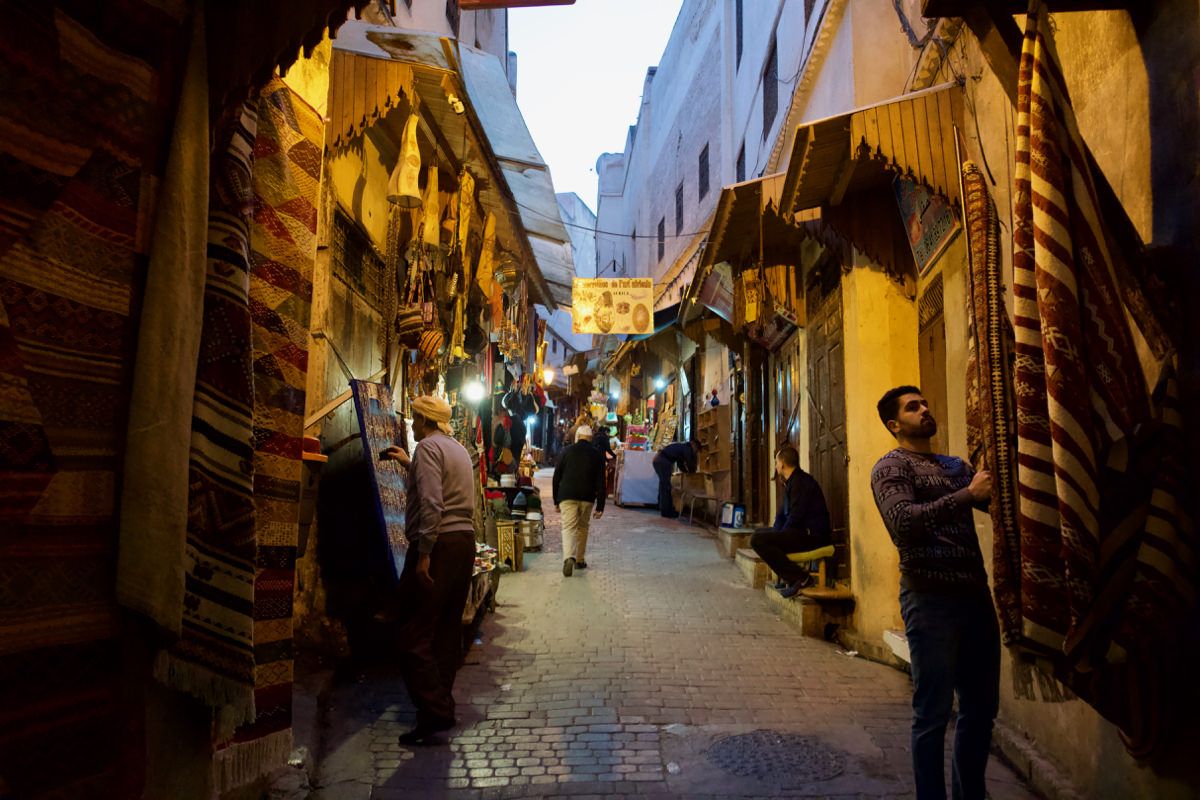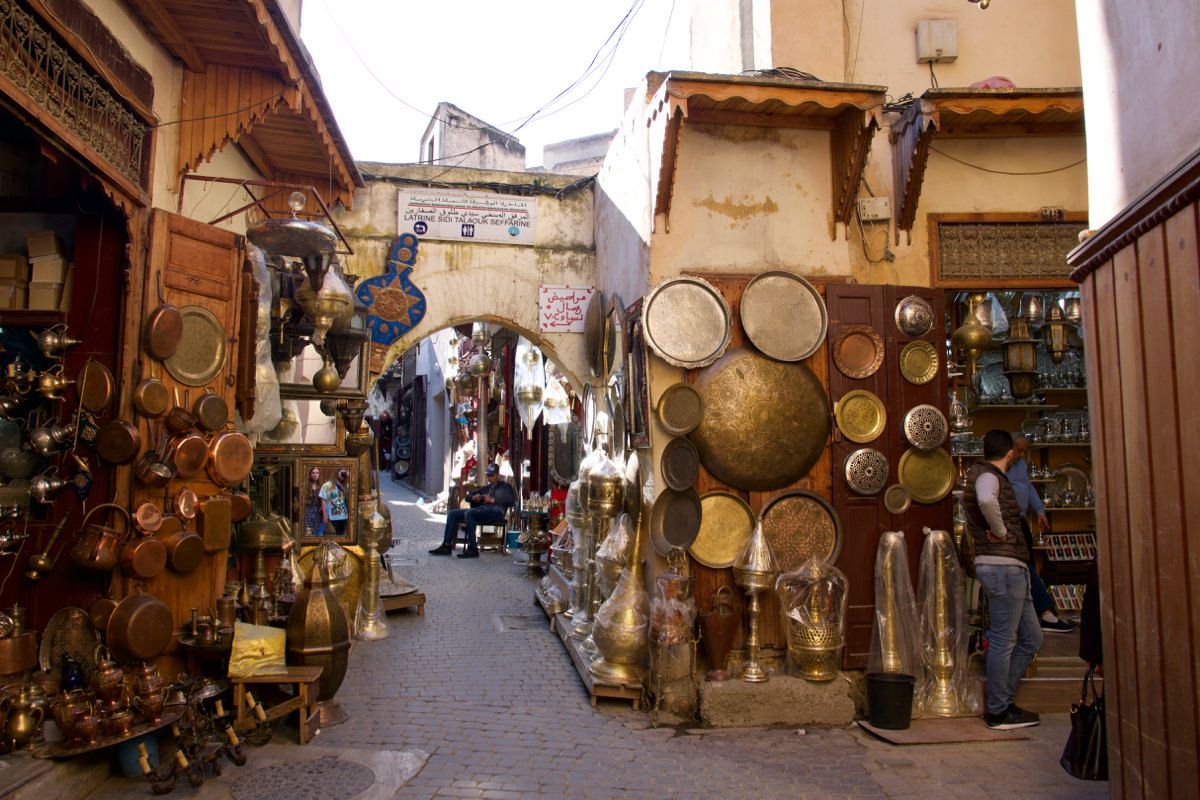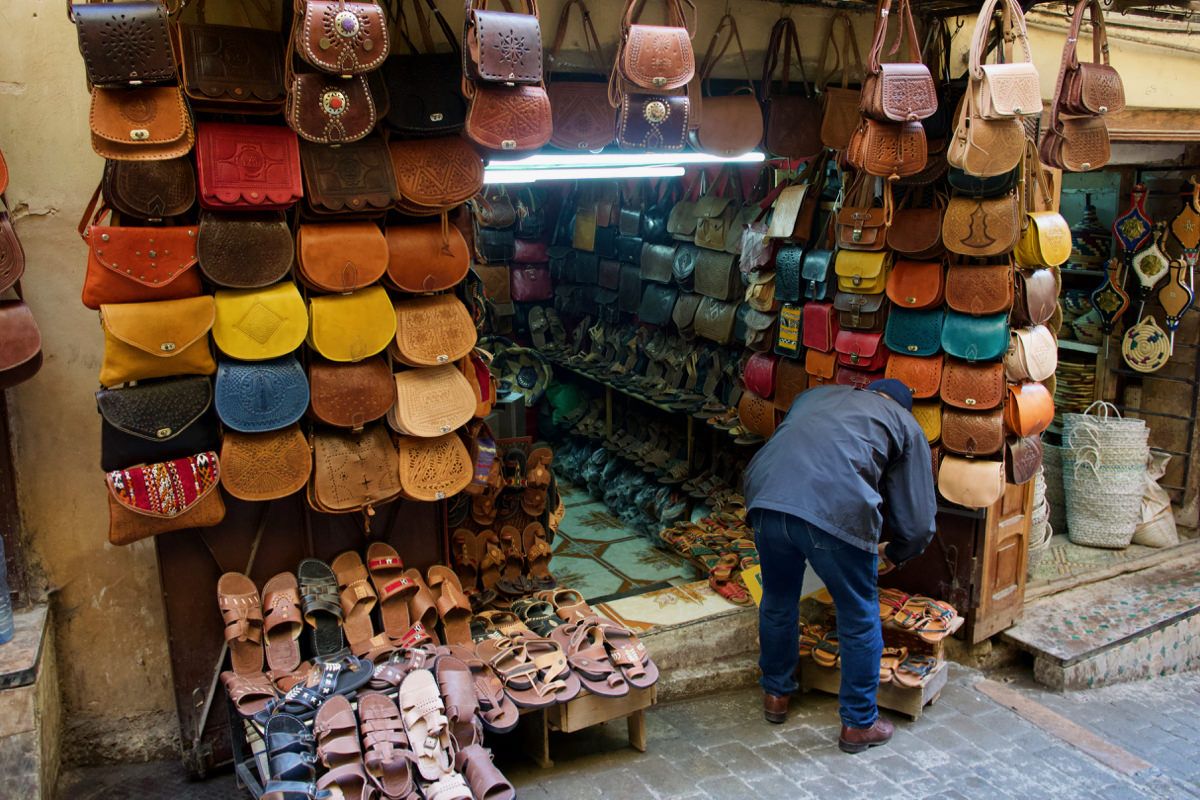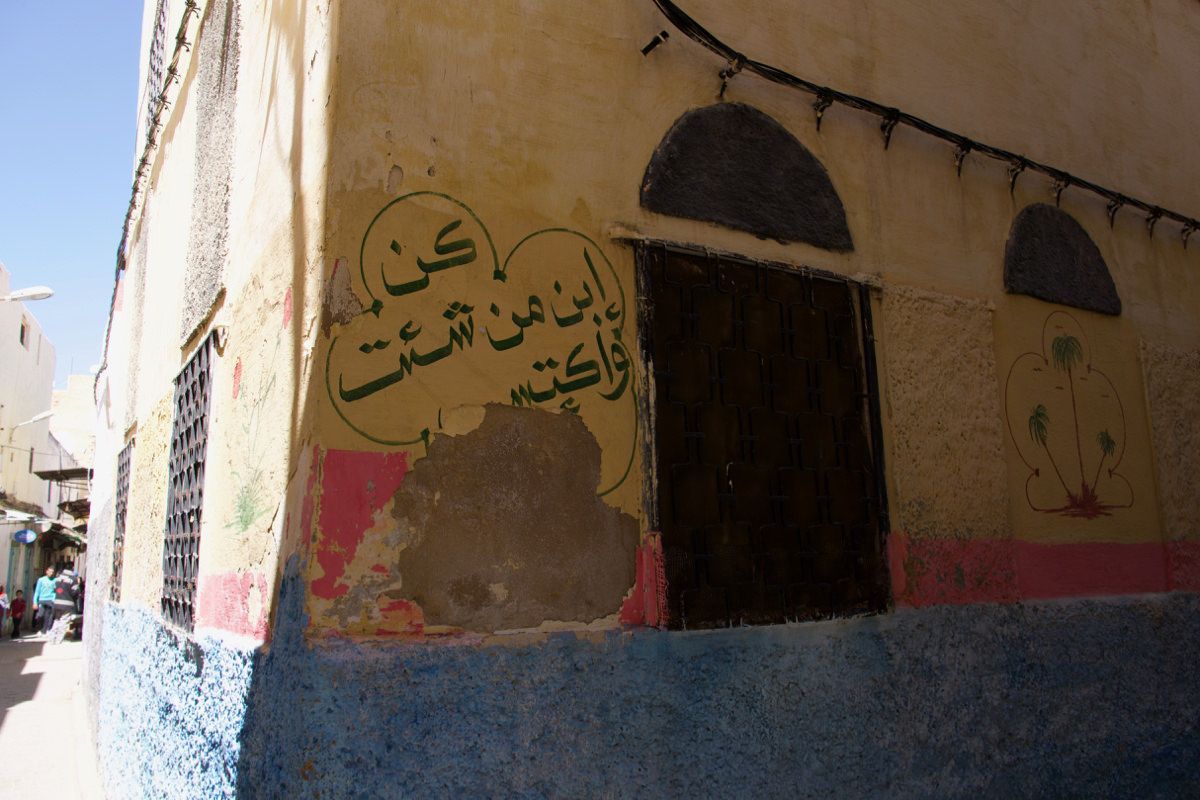 We were able to try one of the most popular restaurants in all of Morocco, Cafe Clock. While it's not the most authentic place (famous for tourists and some, albeit delicious, "white-people-food" on the menu.)  I got the camel burger and ginger lemonade, both incredible.  The Fes location is also like a badass 4-story building with a great rooftop view, right in the medina.  Cafe Clock also has locations in both Marrakech and Chefchaouen.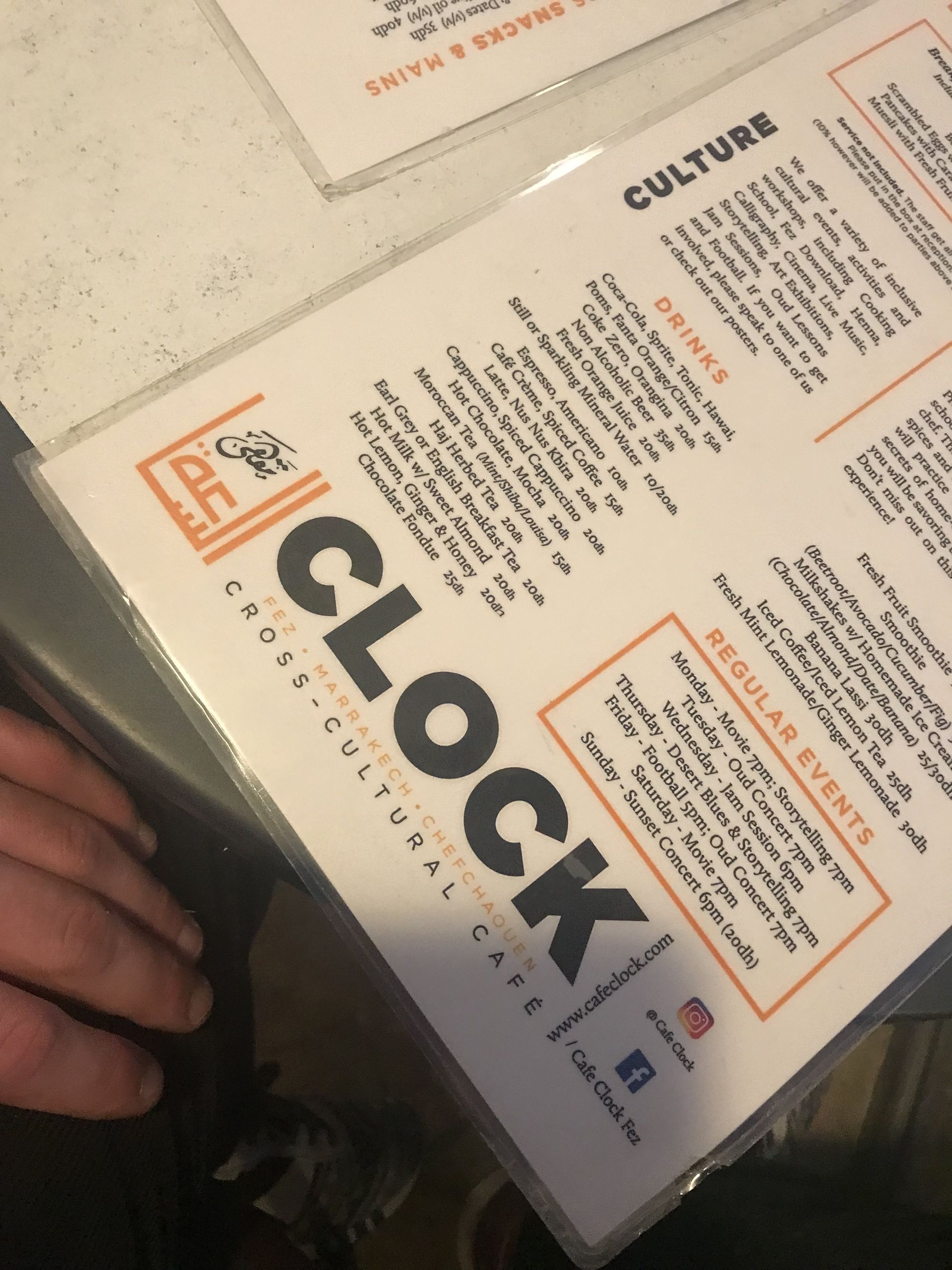 While Marrakech felt mostly flat inside the medina and surrounding area, Fes is a different story.  Lots of what seemed like 45 degree grades right in the middle of the medina, with plenty of mountainous landscapes in the backdrop.  Fes isn't a place you want to wear slides or an ill-fitting pair of footwear – your feet and calves will definitely be hurting at the end of the day.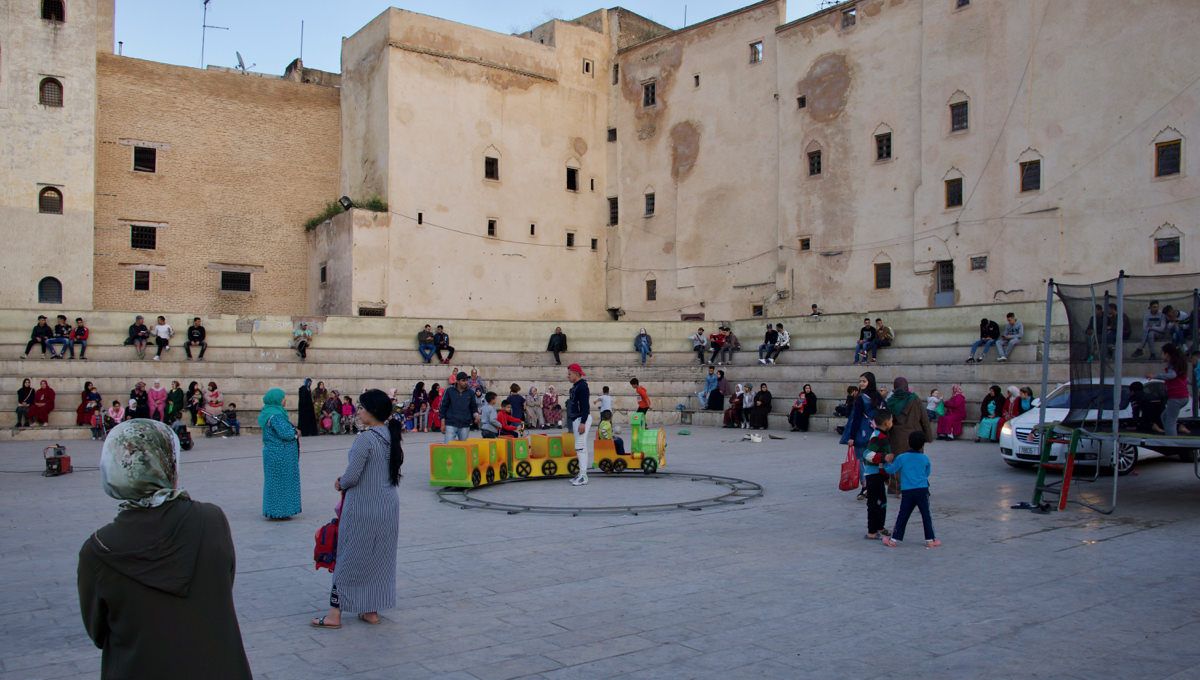 One of Fes' most popular spots to check out is the Chouara Tanneries. Housing one of the oldest professions in the world, the tannery is still going strong, creating all sorts of dyed leather and animal hides.  We were fortunate to stumble upon a store on the edge that featured a great rooftop view of the tanneries.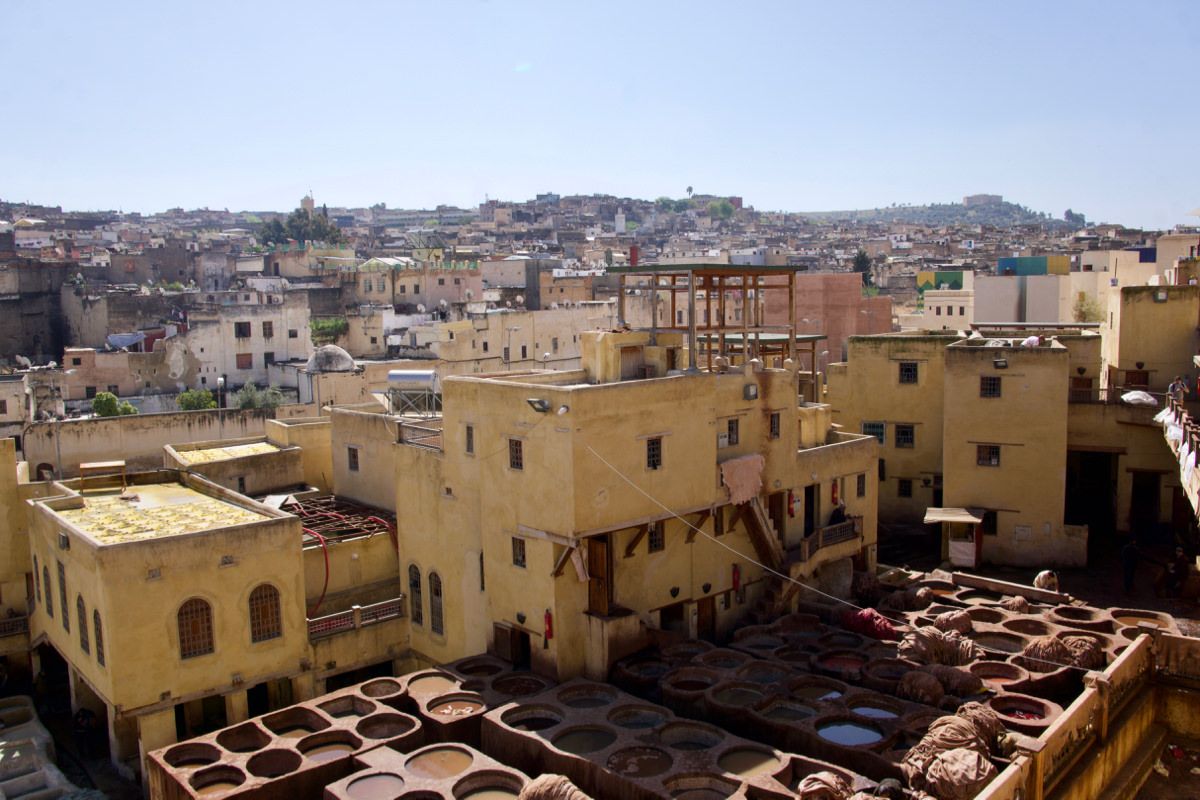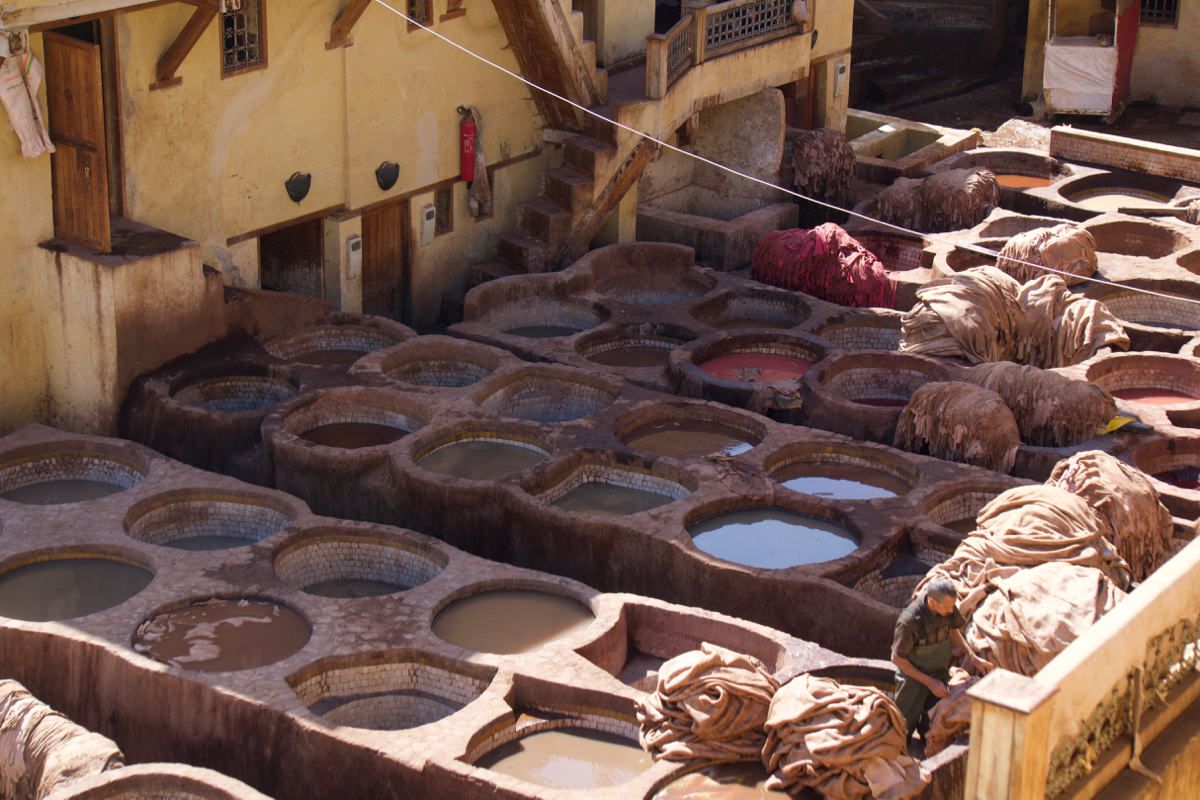 Seeing the tanneries and the process behind it was probably one of my favorite experiences in Fes.  Supposedly the same process for dying has been used for hundreds of years, but I have more reliably heard that the tanneries have made the unfortunate move to more chemical methods in production.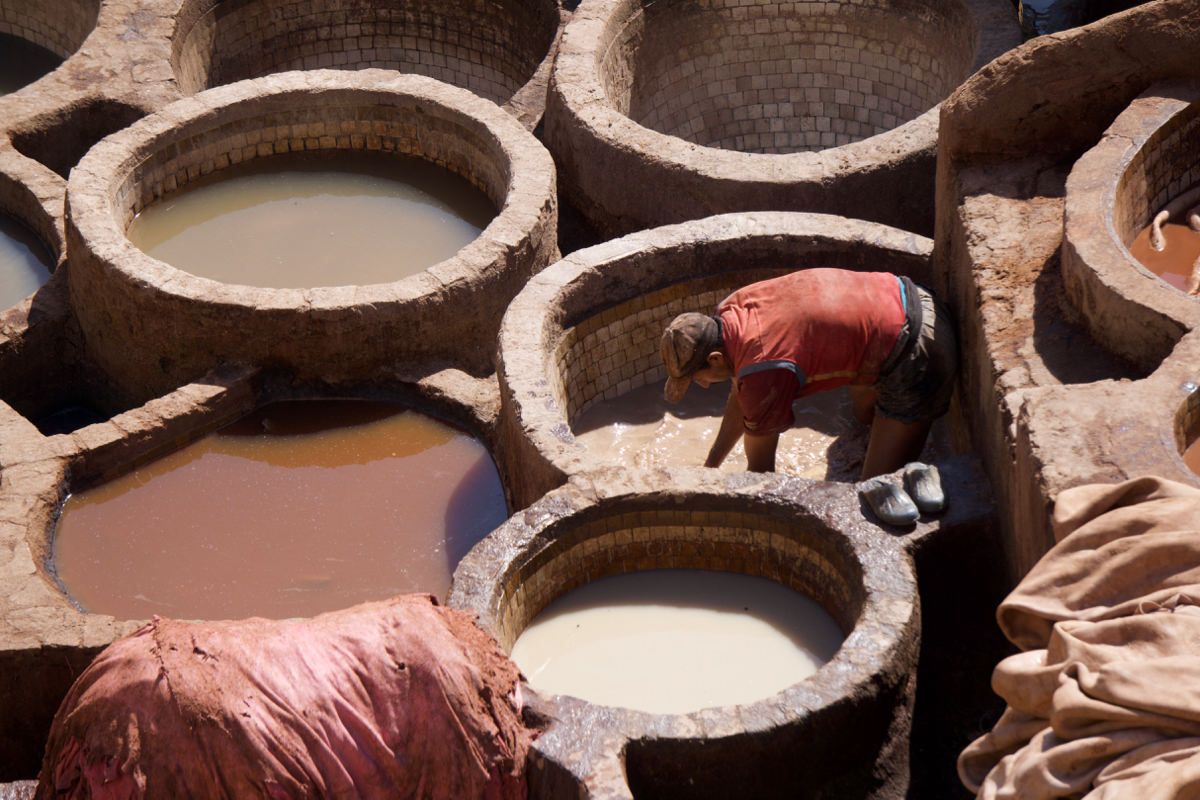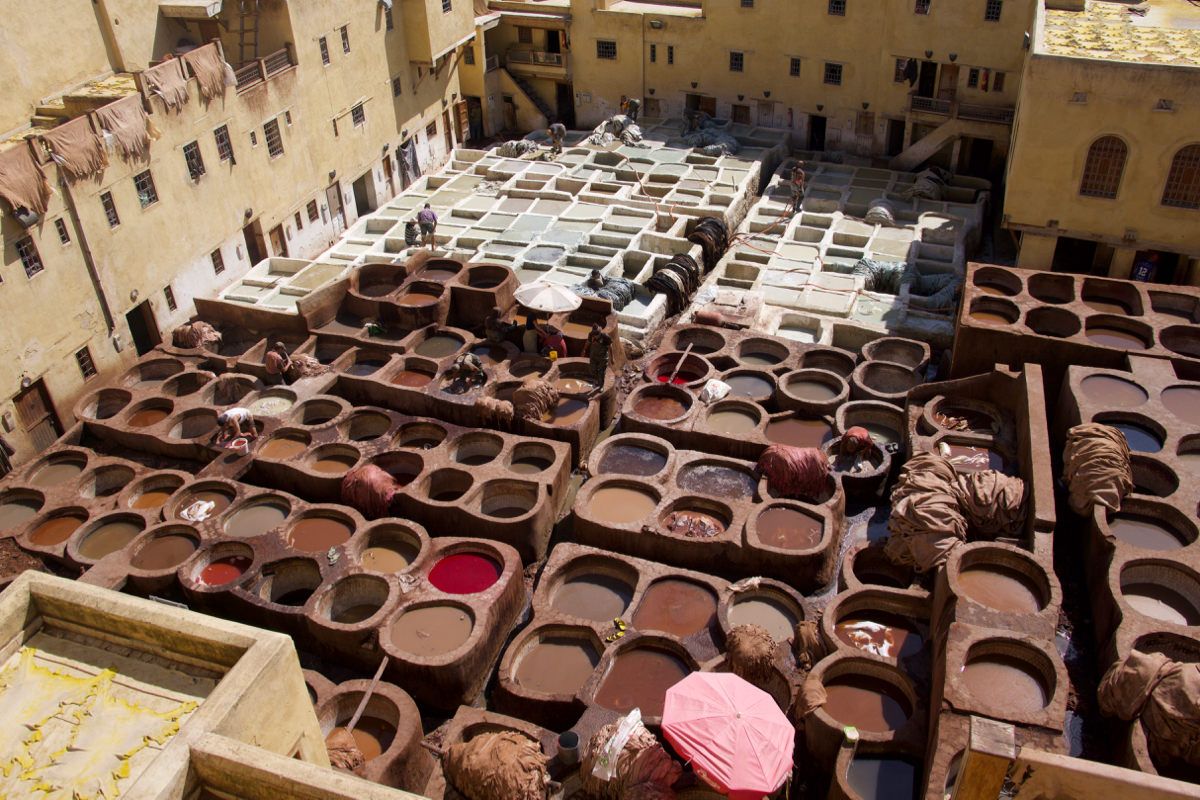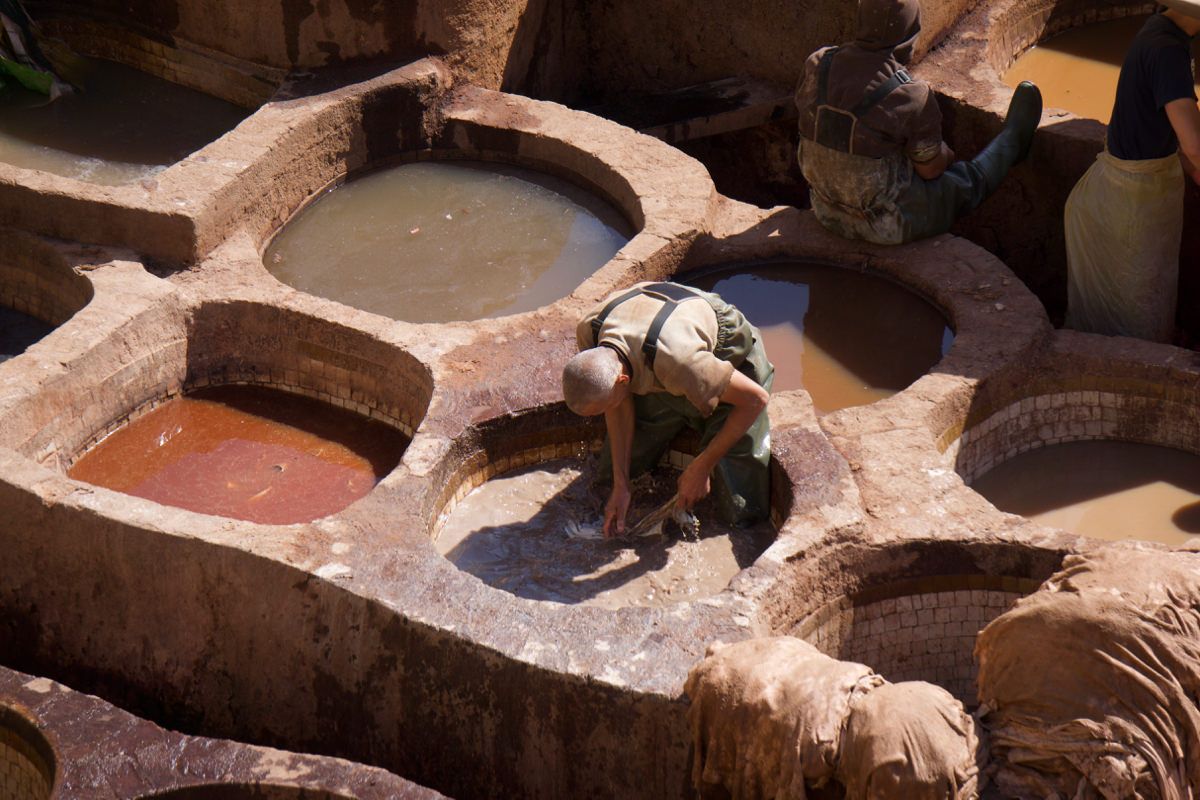 We wound up purchasing a hand-made leather cushion from the same place for around $80 that I was able to negotiate that down from $150 (1500 dirhams). My best advice for haggling is to show a little interest, but the real dagger is to just get up and act like you're going to leave (or just get up and leave). The profit margin on most things being sold to tourists is already marked up a ton, so even at half of the initial price vendors are still making a good profit.
While one can cover most of Marrakech in a few days, Fes is absolutely huge, and a lot of the city is residential or dedicated strictly for business or schooling. In our experience, and essentially everyone else that we talked to about Fes, mostly everything that you could want to visit in Fes will more than likely be in or immediately adjacent to the medina — sans any hiking or day trips, of course.  Staying somewhere in the Fes medina is crucial in my opinion.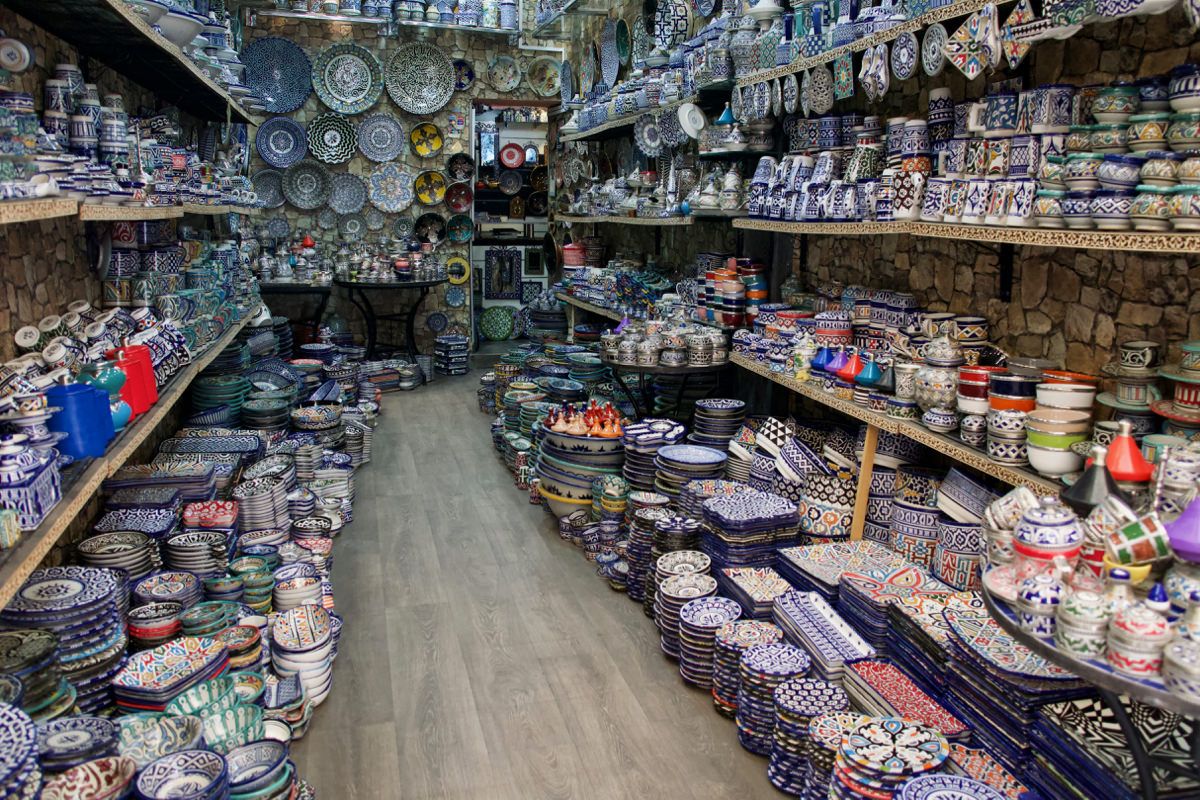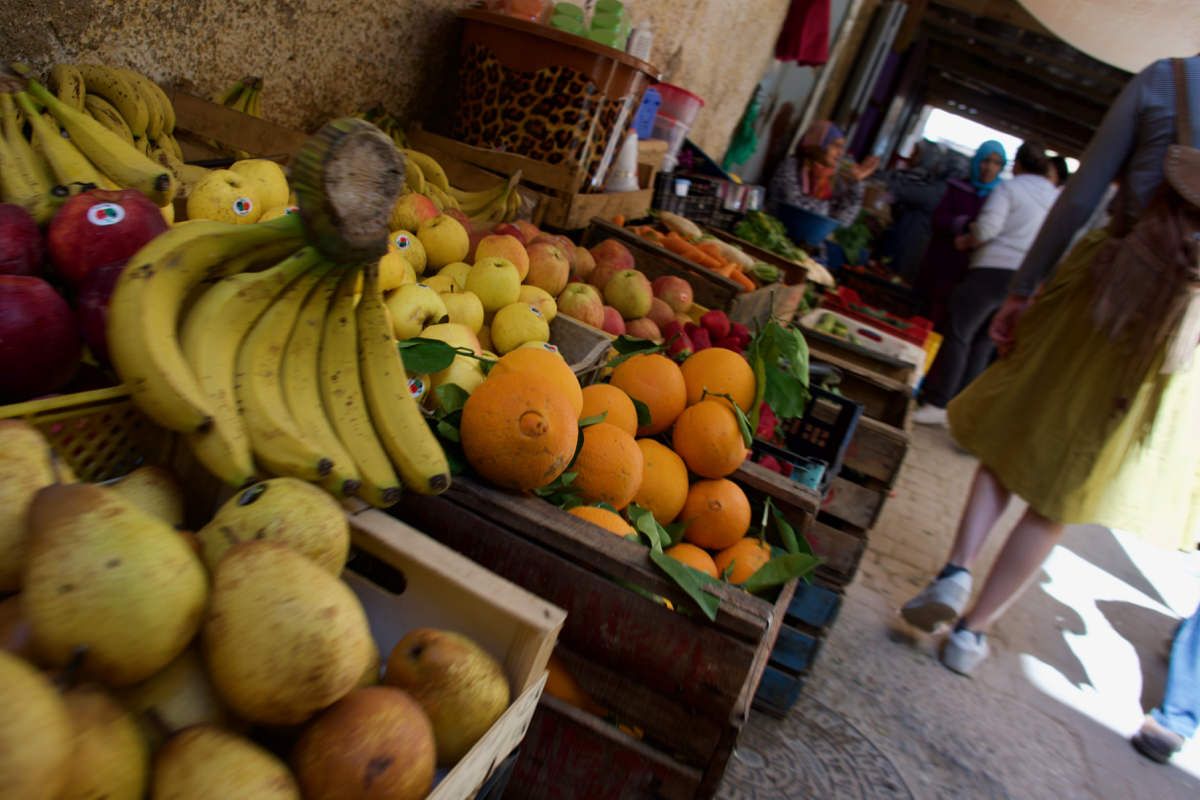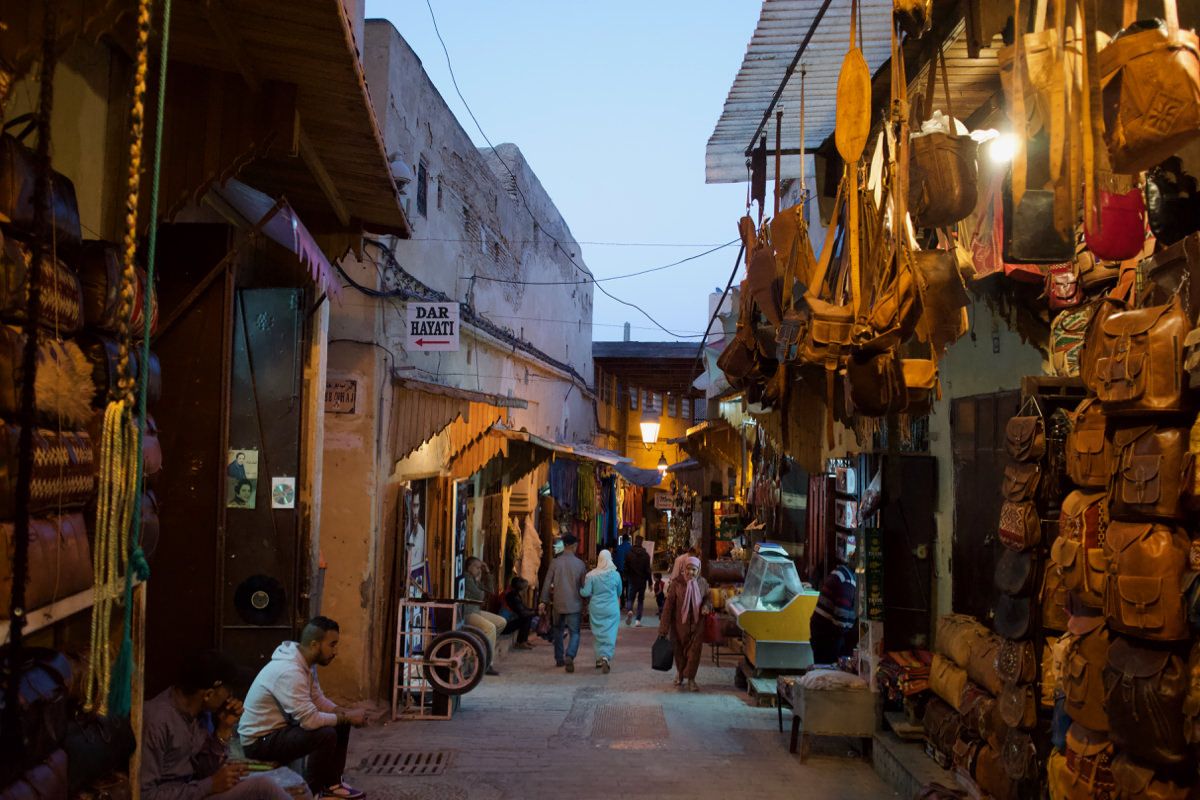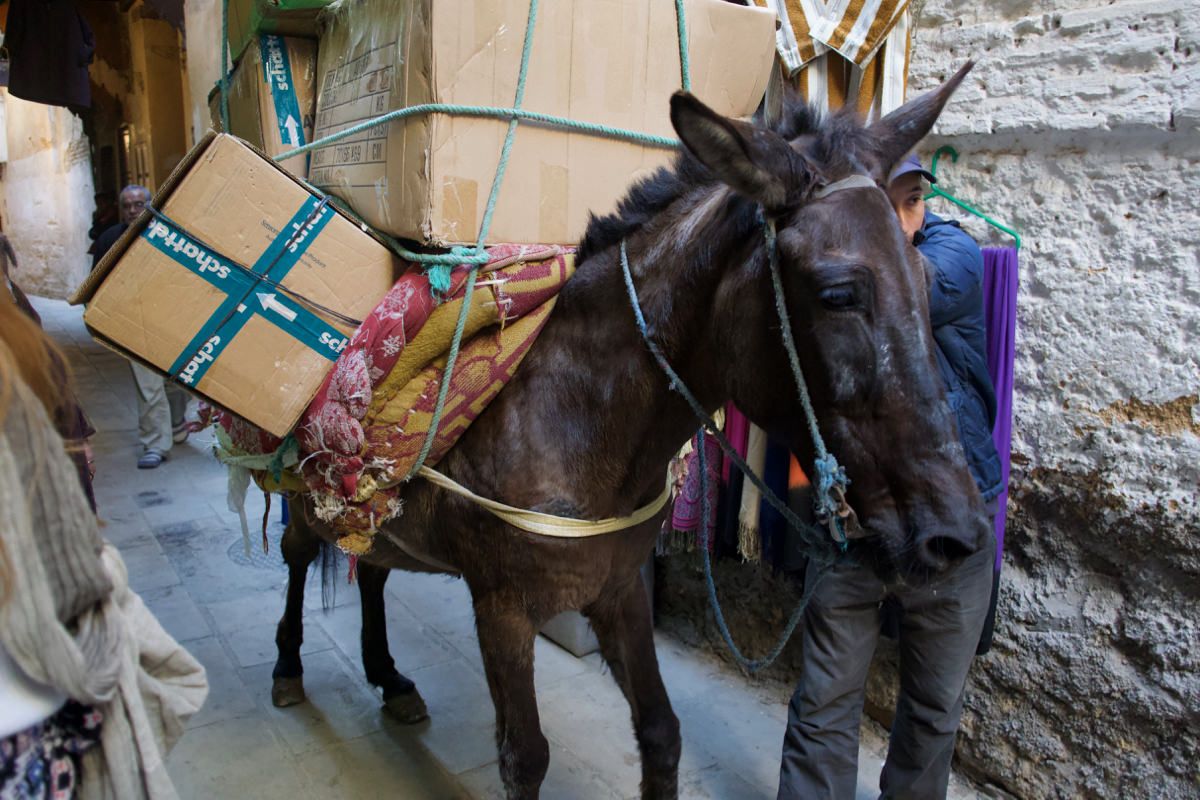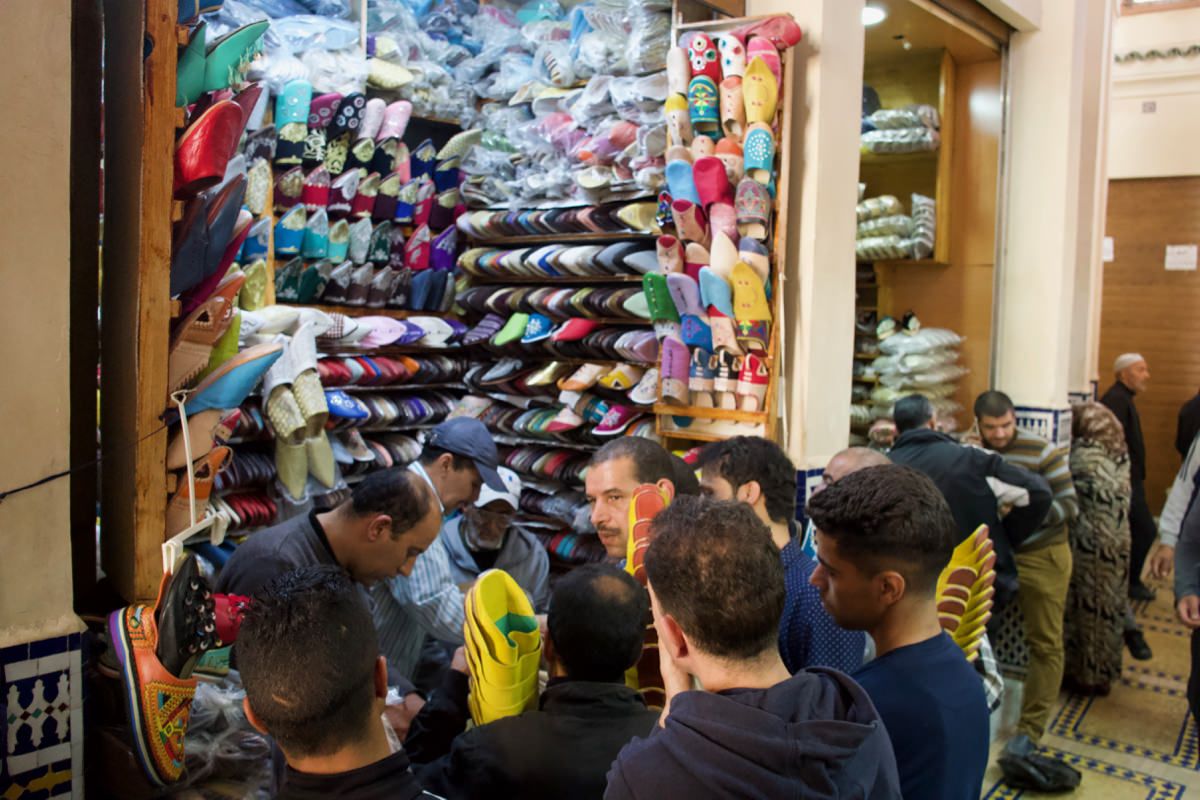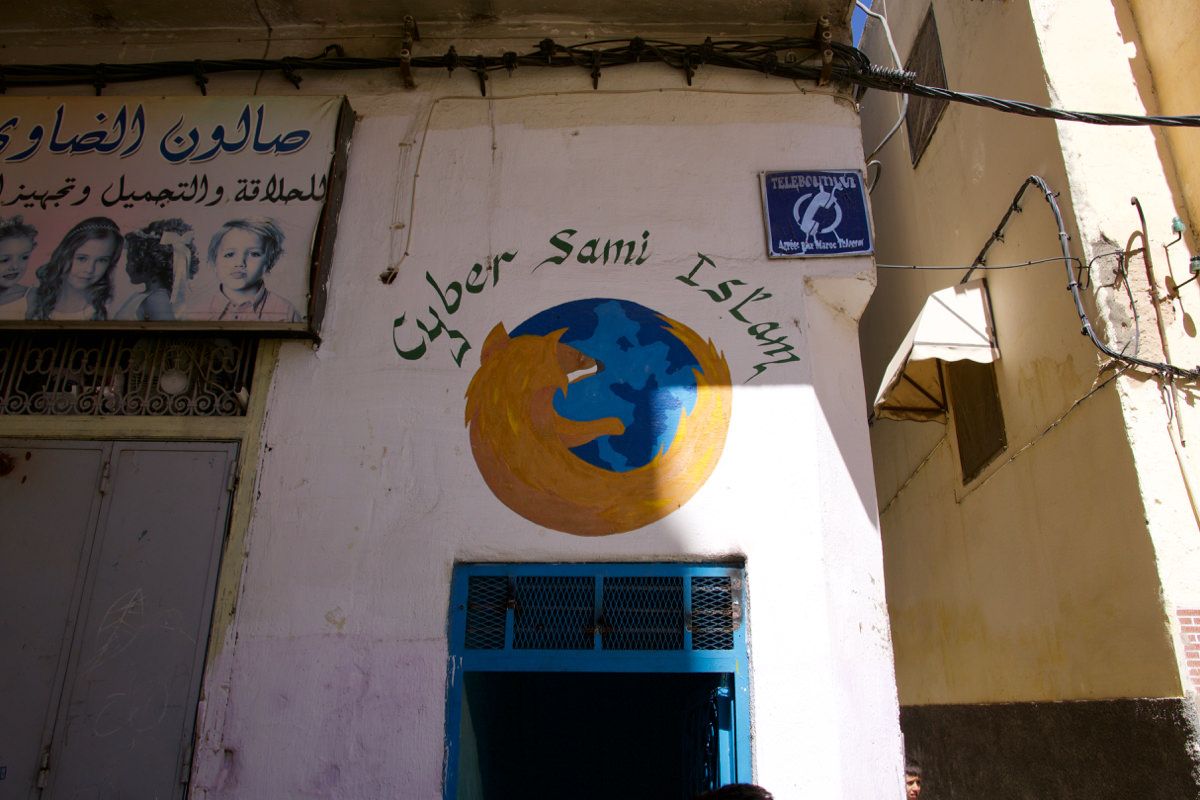 Fes' mellah (mellah is the name for the old and traditionally Jewish quarters of Morrocan cities), is somewhat similar to Fes El Bali and also worth visiting.  Fes' mellah seemed to sell a lot of clothes, both bootleg and not.  Neither of us were really interested in knock-off Gucci or "Superme" as it's often mispelled in Morocco, but the mellah is much more than that.
On the south side of Fes El Bali near the mellah is Palais Royale (Dar al-Makhzen). While it's really nothing more other than some architectural admiration and a photo opportunity, it's worth a stop when you're around the mellah in Fes.  A truly incredible feat of ornate design and execution.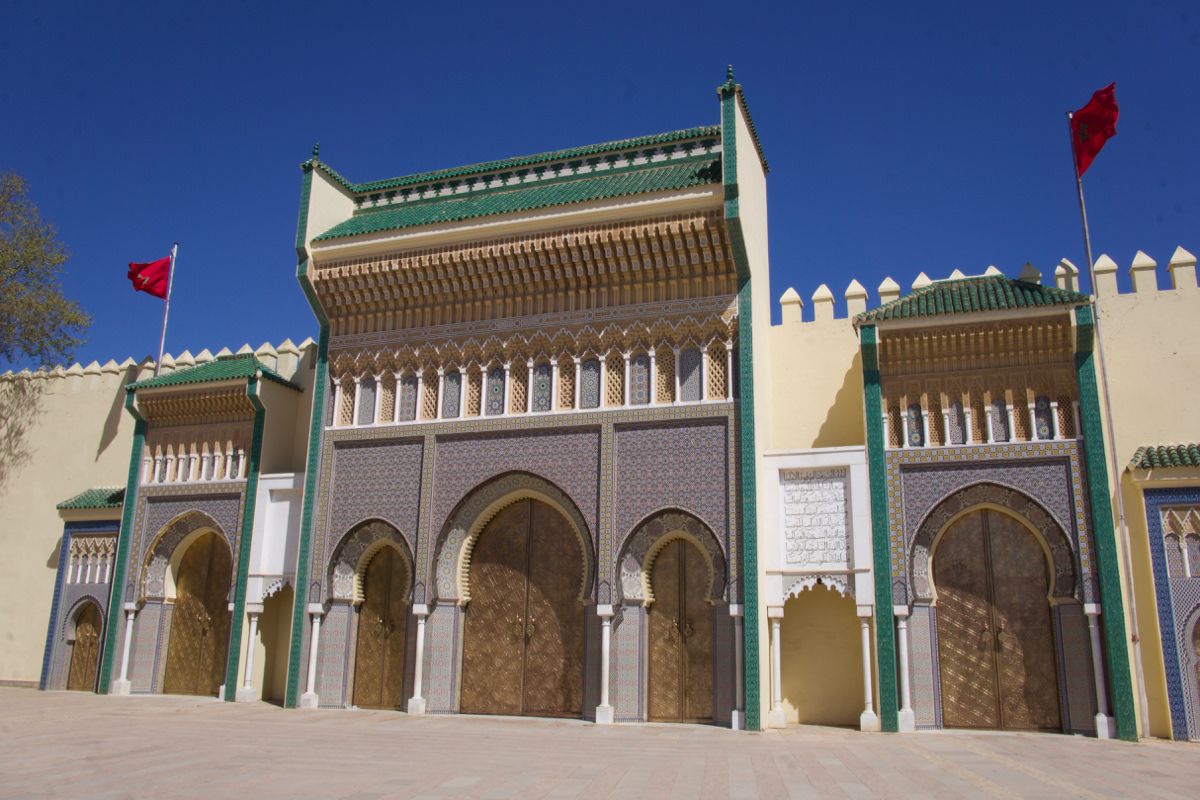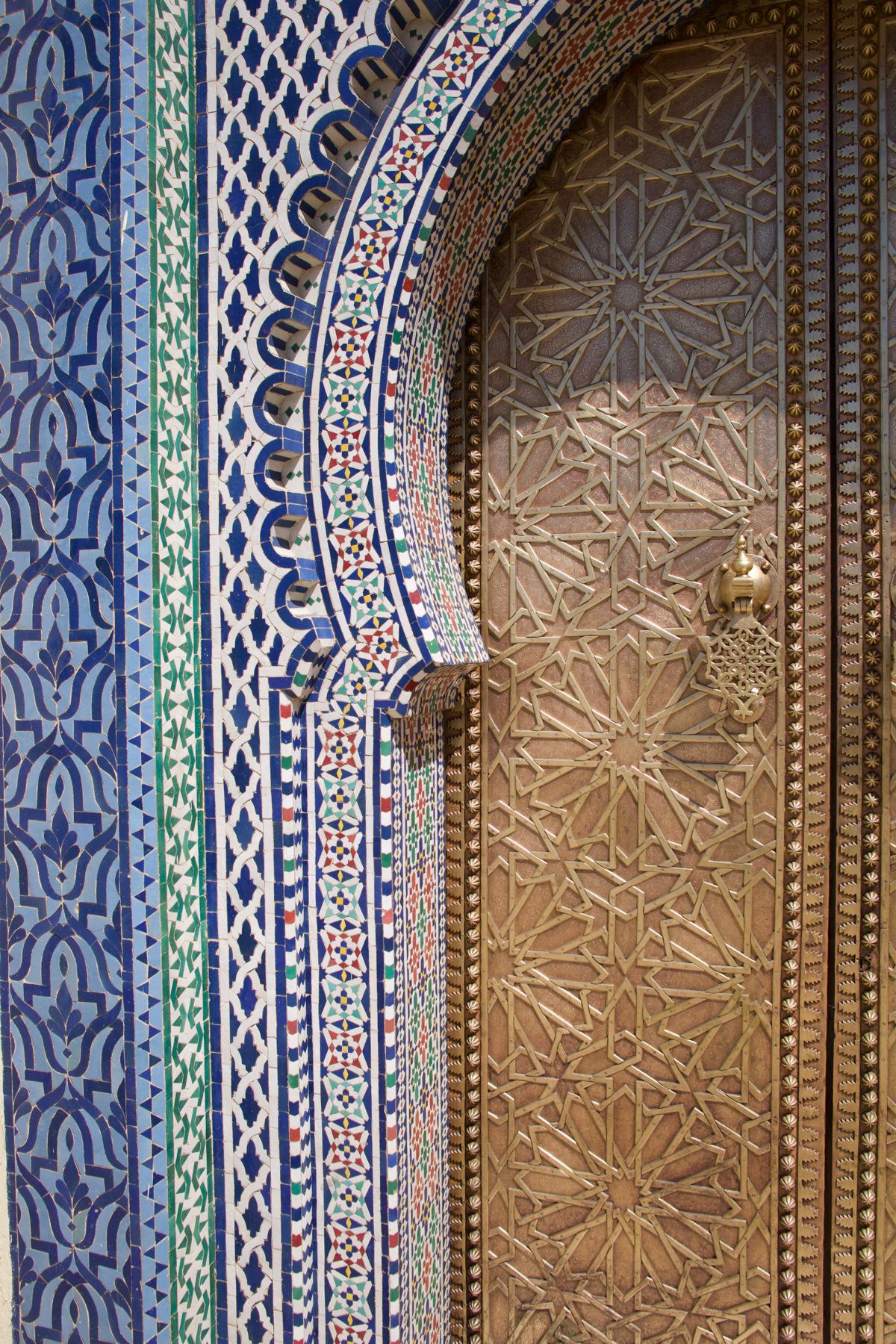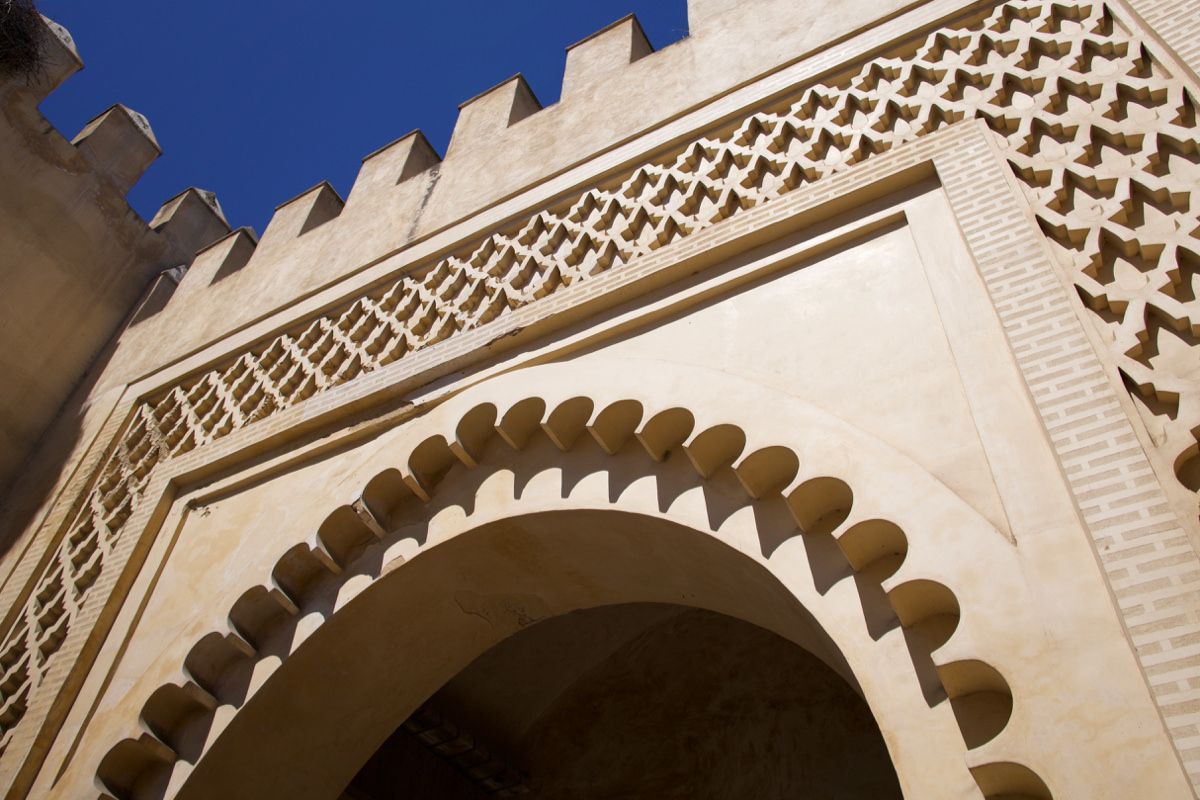 Being one of Morocco's oldest cities as well as its cultural capitol, it only makes sense that places of prayer would be one of the Fes' defining features. Kairaouine mosque is one of those places.  Understandibly, non-Muslim people may not enter the majority of the mosques within Morocco, so for most westerners an outside glance looking in is the best we'll get.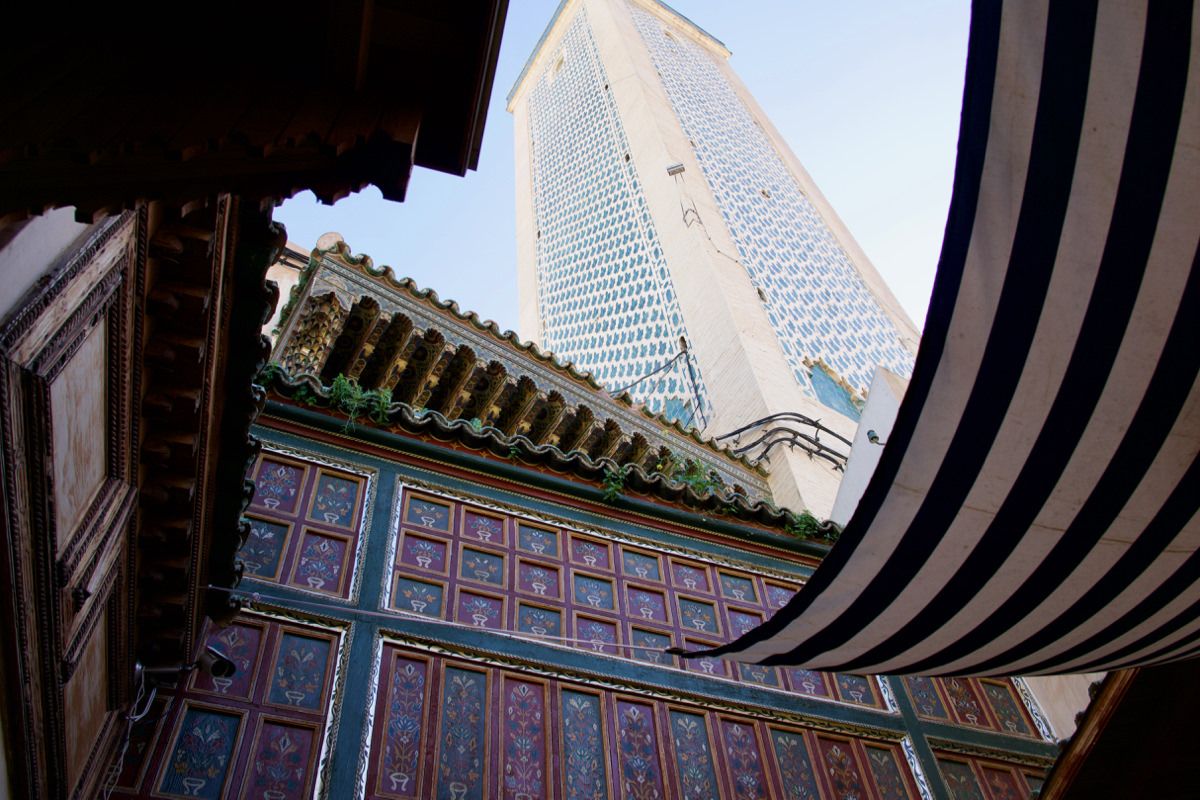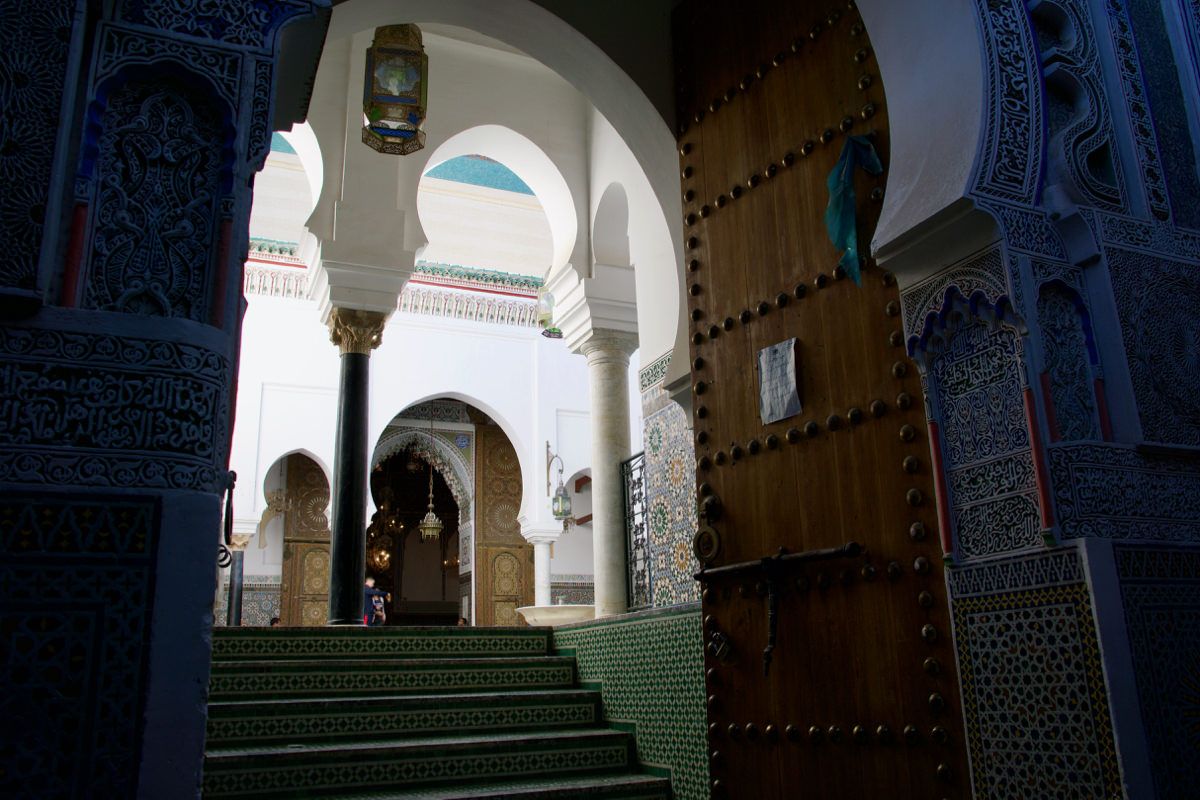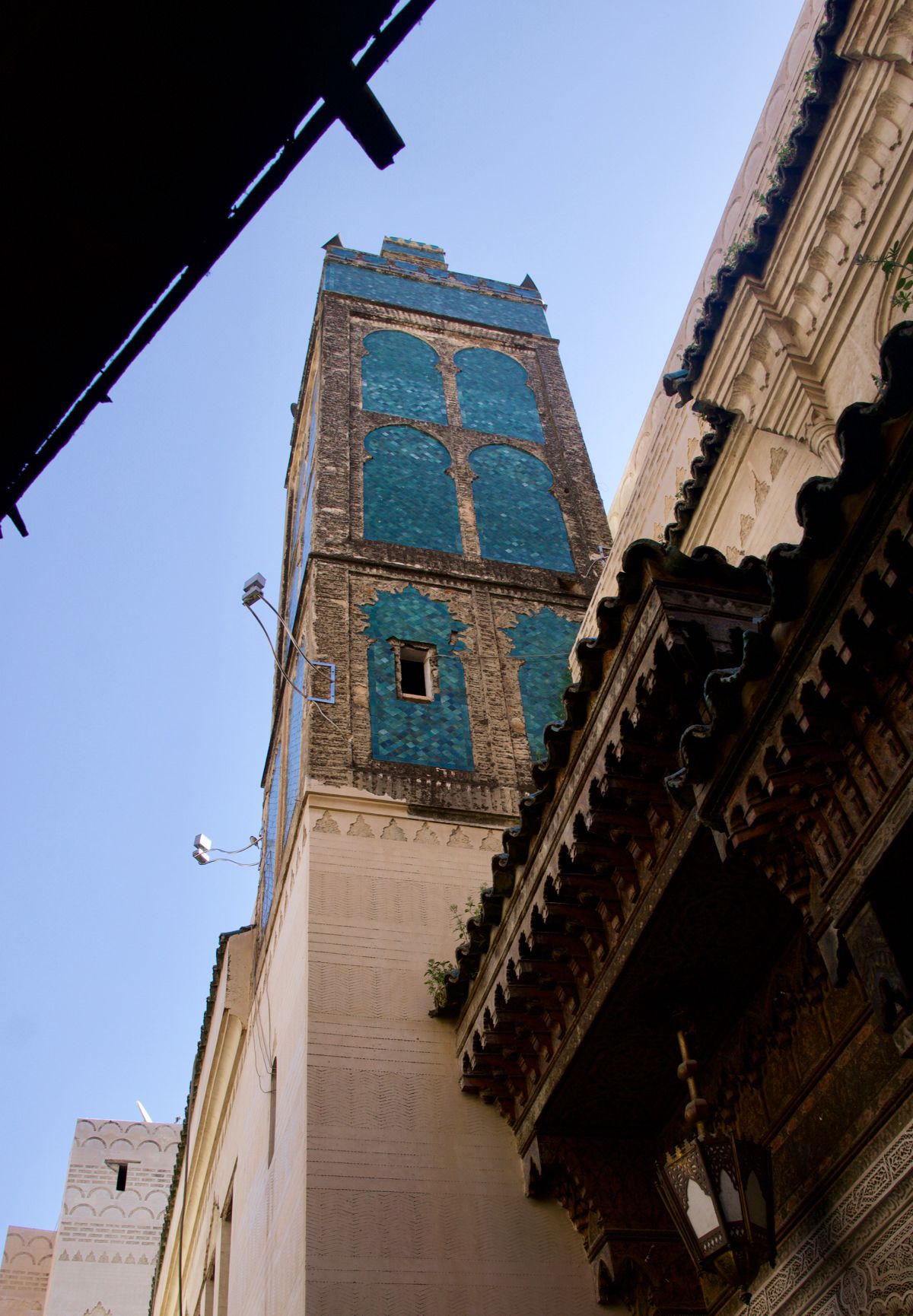 Another popular Fes landmark is the Blue Gate at the Fes El Bali southside entrance.  While it's blue on one side and green on the other, it's much easier to see the blue side facing outwards.  Not the most groundbreaking thing to see in Fes, but worth checking out.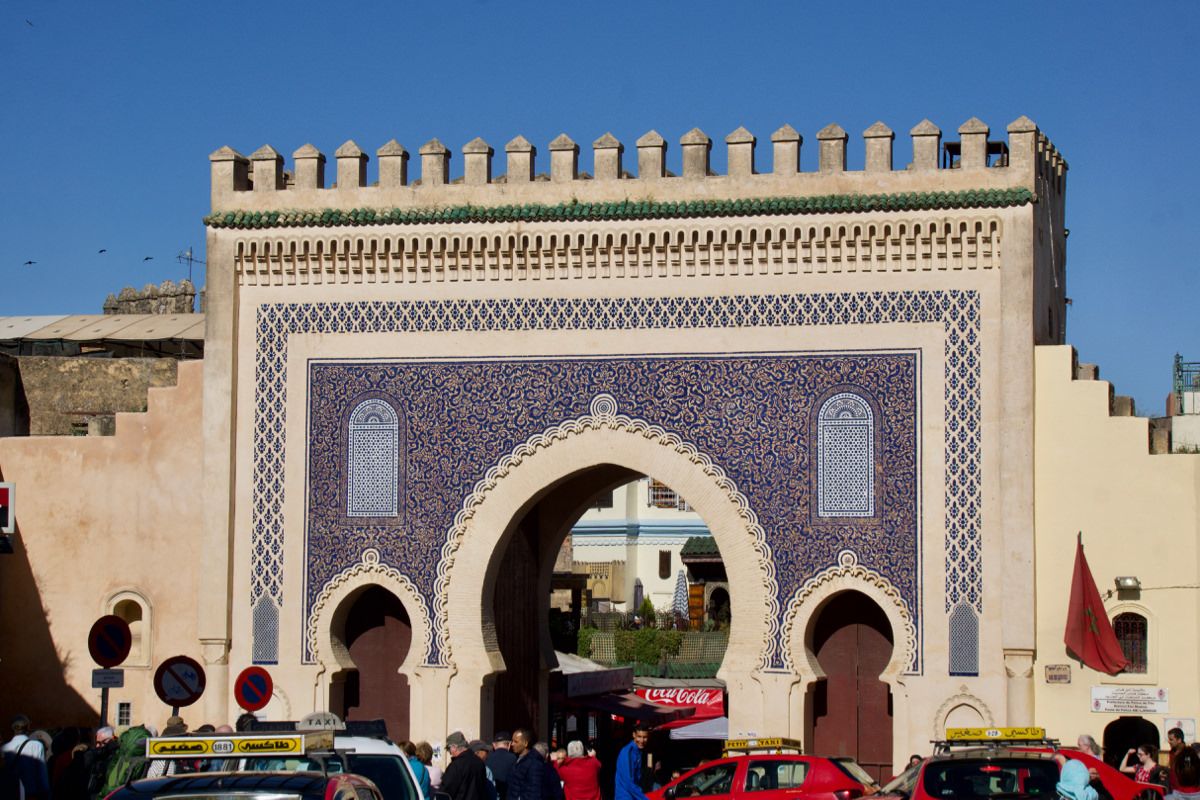 We were propositioned by young dudes (trying to sell us on all sorts of shit) the most in Fes.  We were pretty immune to the persistence and sometimes aggressiveness by this point, so we were pretty good about not letting it get to us.  Again, it's just part of the Moroccan experience when you visit certain areas.  As long as you have a a solid idea where you're going and are vigilant with your answers, they'll eventually leave you alone.  But god damn if it wasn't annoying sometimes.
My advice, especially at night, is to make sure you definitely know what route you're taking in or out of the medina.  If you're planning on walking deep into the medina for a dinner late in the evening maybe try and take a stroll by your destination during the day so you're familiar.  Again, as long as you use common sense you should never be in any real danger, just don't be naïve.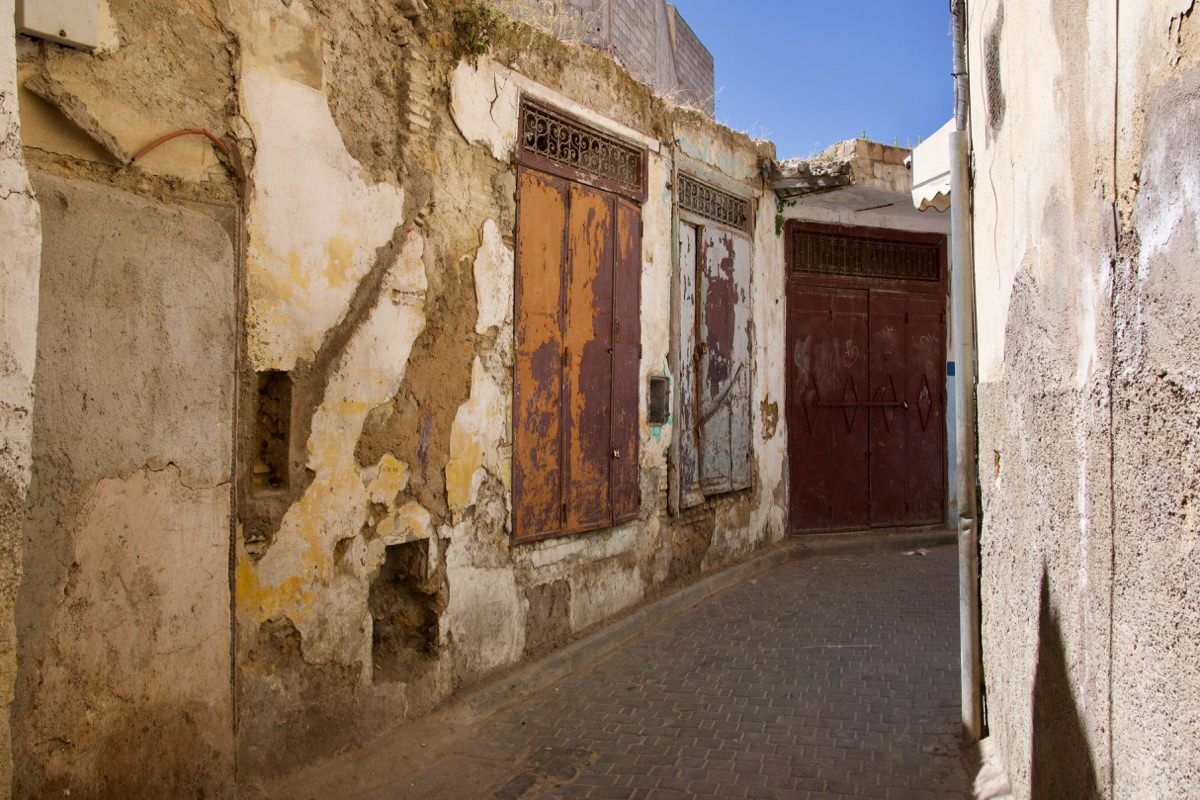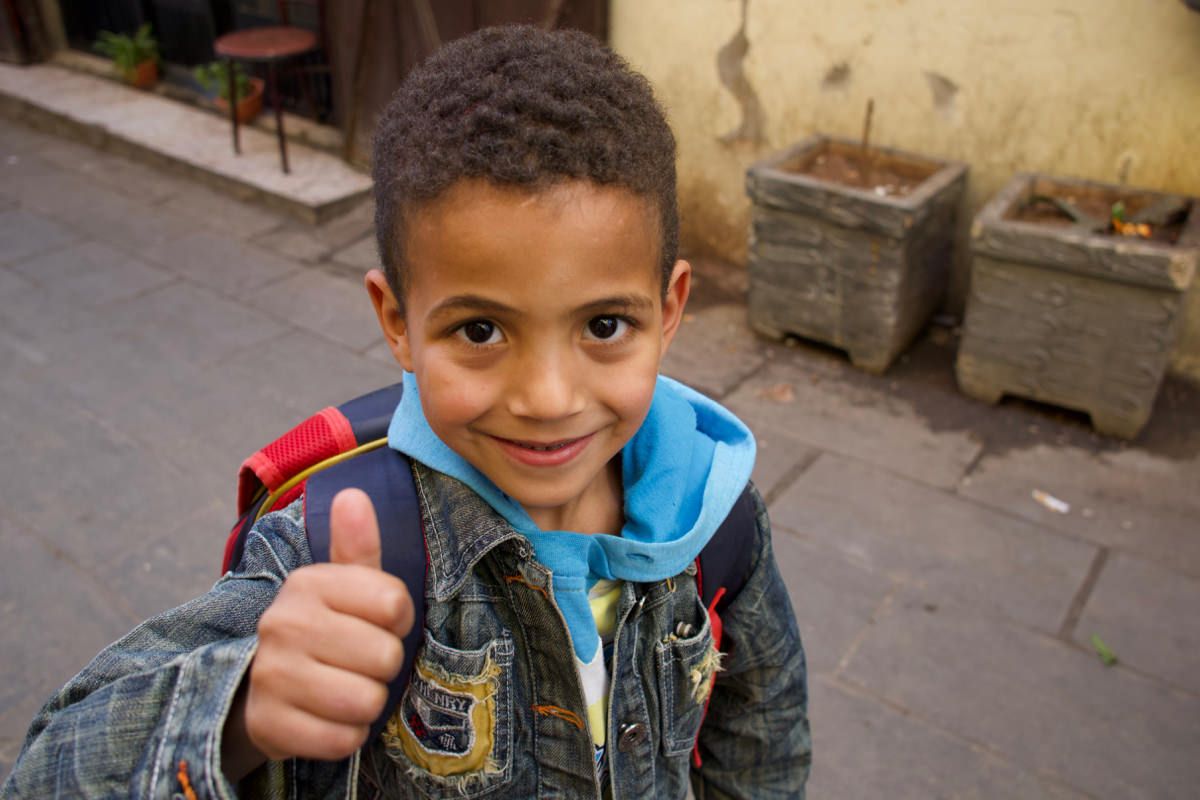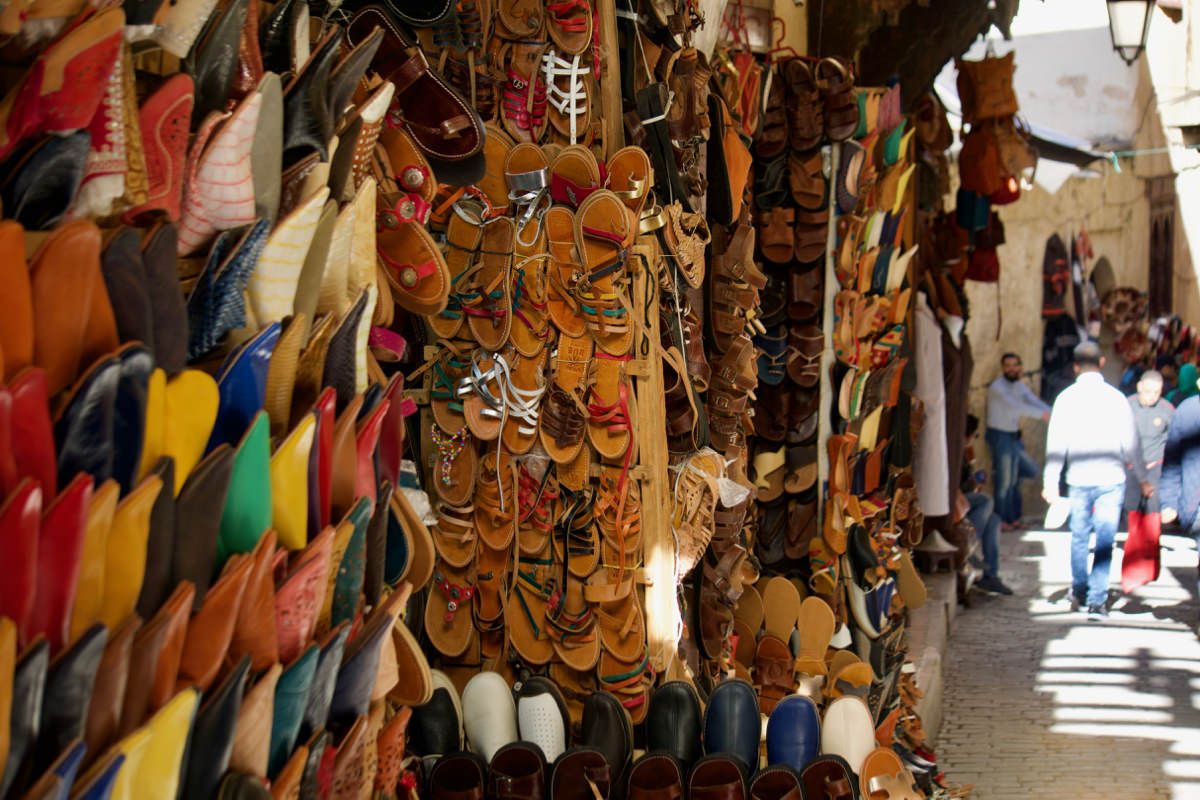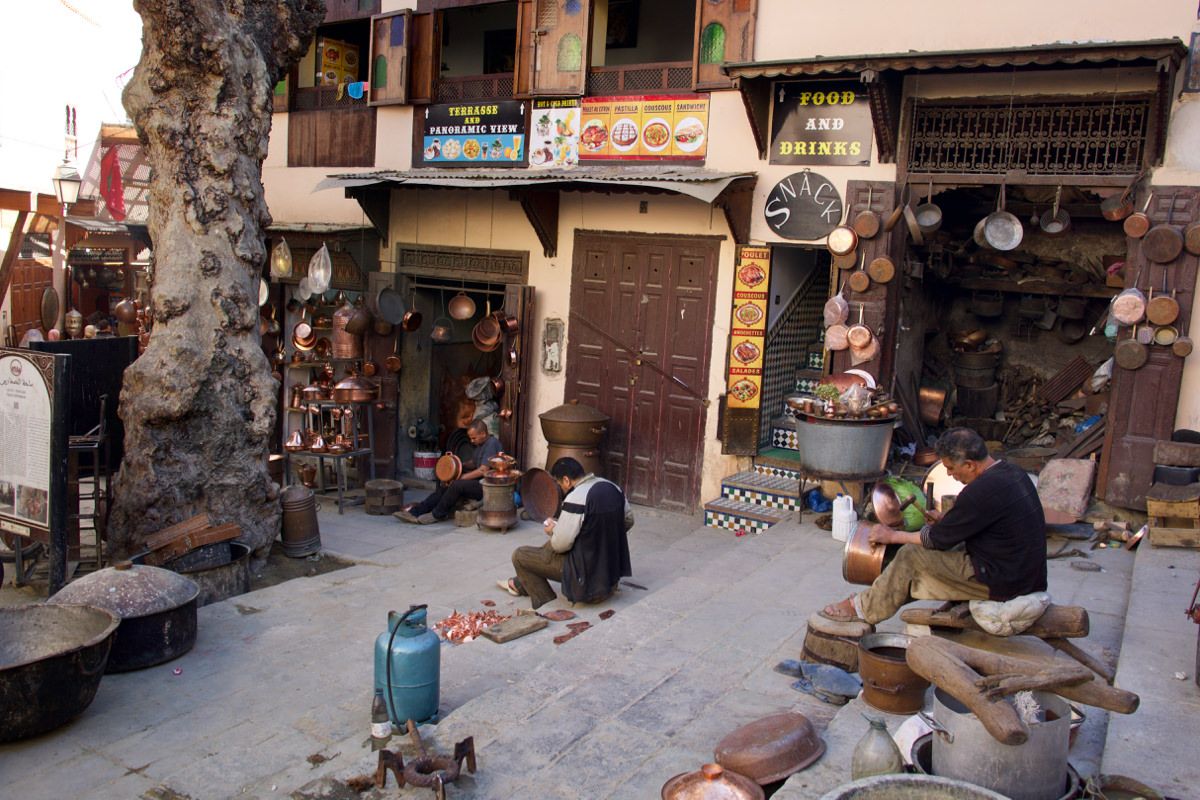 On our drive out of Fes we stopped at the Merenid Tombs, located on one of Fes' many hills on the northside of the city. Great view of both Fes, and the backside of the valley the city is located in.  A nice view of the city, but also another opportunity to take in some of the centuries old history Morocco has so much of.
Fes is another must-visit in Morocco.  Sure, you can get a somewhat similar experience in Marrakech, but nothing can replace the sheer size and historical weight behind Fes' medina, Fes El Bali.  While the intensity of Fes can be a lot for the inexperienced or timid traveler, in my opinion a visit to Morocco isn't complete without a visit to Fes.
The most important things I can recommend for Fes are:
Stay in and plan on spending most of your time in the main medina, Fes El Bali.
Be prepared for lots of incline/decline walking.
Like many big cities in Morocco, choosing where to eat can be overwhelming, do some research and go somewhere vetted at least once a day, otherwise don't be afraid of food stalls.
If at all possible, try and memorize/map the exact route from your lodging to wherever you're going in the medina, it gets more than confusing and even with service, Google Maps is not much help.
We bought the majority of our souvenirs in Fes, the amount of shops is unmatched anywhere in Morocco — just make sure you barter and vet the product as authentic.